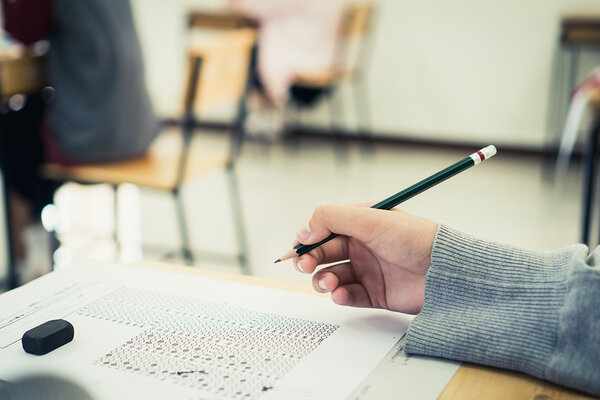 If you're in California and want to get a certificate that's considered equivalent to a high school diploma, you can achieve this by passing either the GED (General Education Diploma) test or the CHSPE (California High School Proficiency Exam). Both tests serve the same purpose; however, it's worth noting that there are some significant distinctions between them.
In this article, Passemall.com will provide you with comprehensive knowledge about CHSPE vs GED and the differences between these two certifications in terms of eligibility, exam format, programs and resources, and acceptability. By delving into these differences, you can make an informed choice that aligns with your strengths, knowledge, learning preferences, and aspirations.
Comprehensive knowledge about CHSPE vs GED and the differences between them will help you make the best choice that aligns with your strengths, knowledge, learning preferences, and aspirations.
What are CHSPE vs GED?
High School Proficiency Examination
The California High School Proficiency Examination (CHSPE) is a test designed for students who want to validate their skills at a high school level. When individuals pass the exam, they receive a legally recognized diploma equivalent and an official transcript that includes a score report. This transcript can be used to apply for early college enrollment. However, it's important to note that when entering college, students may still need to take additional assessment tests to determine their readiness for placement in appropriate courses.
For testers who are under 18 years old, passing the CHSPE does not grant them the ability to leave high school without the consent of a parent or guardian. While the CHSPE does exempt minors from needing a work permit for employment, it does not grant them legal emancipation. This means that the laws and regulations regarding minors still apply.
General Educational Development Test
The GED, which stands for General Educational Development (also called General Equivalency Diploma tests), is a set of four academic subject tests that serve as an alternative to a traditional high school diploma. Another alternative is the HiSET.
Typically, upon completing high school, students receive a diploma, which signifies the successful completion of all the required courses for graduation. However, some students may find themselves near the end of high school without meeting all the requirements for a diploma. In such cases, they have the option to take the GED test. By passing the GED exam, individuals can obtain a state-issued high school diploma, which acknowledges that they possess an education at the high school level.
Having a GED can open up better job prospects and provide opportunities for higher education. The GED is widely recognized and accepted by the majority of colleges, employers, and universities throughout the United States. Achieving a passing score on the GED exam can enhance your prospects for future employment. It's worth noting that you're not alone in pursuing or aspiring to earn a GED: there are approximately 20 million GED graduates worldwide.
Eligible candidates for CHSPE vs GED test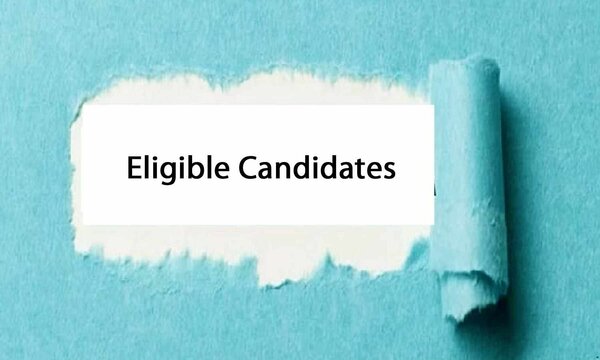 Both the CHSPE and GED tests serve the purpose of providing individuals with an opportunity to obtain an education equivalent to a high school diploma. The CHSPE specifically caters to high school students who wish to leave school early for college or to enter the workforce. However, it's important to note that leaving high school requires parental consent even with the CHSPE option. On the other hand, the GED is designed for individuals who have already discontinued their high school education but still desire to earn a diploma equivalent. Consequently, there are differences in eligibility requirements between the CHSPE and GED.
The CHSPE is intended for students currently enrolled in a California high school and who are at least 16 years old. They must have either completed 10th grade or be on track to finish 10th grade within one calendar year of the test date.
The GED, on the other hand, is targeted toward individuals who are no longer attending high school and did not receive their diplomas due to reasons such as dropping out, being incarcerated, or joining the military. The GED test is administered nationwide and is not tied to any specific state. Generally, you need to be at least 18 years old to take the GED, although certain exceptions exist for 17-year-olds.
Testing format of CHSPE vs GED
For those eligible for both tests, there are some differences in format and topics covered to consider:
 
CHSPE
GED
Length
3.5 hours (maximum)
About 7.5 hours (no official time limit)
Format
Paper: multiple choice, one persuasive essay
Computer: multiple choice, extended response (persuasive essay in response to a short reading passage), short answer, drag-and-drop, drop-down, fill-in-the-blank, hot spot
Topics Covered

English Language Arts:

Reading: Comprehension and Vocabulary
Language: Expression, Mechanics, and Written Expression

Mathematics: Numbers and Operations; Patterns, Relationships, and Algebra; Data, Statistics, and Probability; Geometry and Measurement

Reading Comprehension
Language Arts: Conventions and Usage, Written Expression
Mathematics: Quantitative and Algebraic Problem Solving
Social Studies: Civics and government, United States history, Economics, Geography, and the world
Science: Life, Physical, and Earth and Space

Cost
$130, retakes must be paid in full, even if only one section is retaken
$140 for the full test, or $35 per module/subject, with discounted retake fees
Test dates and locations
Generally held in March, July, and October

Throughout California, at exam centers (primarily schools)

Scheduled tests at test centers (mainly schools) throughout California
Recognition
Certificate of Proficiency-an equivalent of a High School Diploma (accepted ONLY in California)
GED Diploma-an equivalent of the High School Diploma (accepted nationwide)
Similar to the Scholastic Aptitude Test (SAT), the CHSPE is divided into two main sections: language arts and math. The language arts section of the CHSPE further consists of two subsections: language and reading. The language subsection assesses test-takers through multiple-choice questions as well as an essay component. On the other hand, the reading subsection comprises solely multiple-choice questions.
In contrast, the GED evaluates test-takers in five subject areas: writing, reading, mathematics, science, and social studies. While the GED includes an essay portion, the majority of questions in the test, except for the essay, are presented in a multiple-choice format.
CHSPE vs GED preparation materials and programs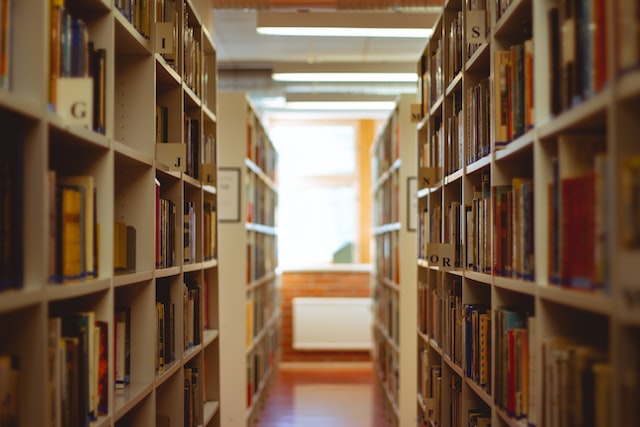 Finding preparation resources for the CHSPE can be challenging as there are only a few available books dedicated to it. The options are limited, and it's important to note that the only official materials provided for free are a limited number of sample questions accessible on the CHSPE website.
In contrast, the GED has been in existence for a longer time and is utilized by a larger number of states. As a result, there is a wider range of preparation materials available for the GED test. Many resources, such as books and study guides, are specifically tailored to help individuals prepare for the GED. Furthermore, the GED website offers an online preparation program and practice test, which are both free of charge. These resources can be highly beneficial as they assist students in assessing their readiness for the actual GED test.
Acceptability of CHSPE vs GED
Both the CHSPE and GED hold the same official weight as a high school diploma. However, students aspiring to pursue higher education or trade school may need to fulfill additional prerequisite requirements. Although the CHSPE does not have sections dedicated to social studies or science, individuals with a CHSPE certificate may still be required to demonstrate their knowledge in these subjects through their high school coursework or by passing a placement test or other exams.
In California, the CHSPE is recognized as equivalent to a high school diploma by all state institutions of higher learning. However, it's important to note that not all private or out-of-state institutions may acknowledge the CHSPE. Therefore, it is advisable to check with the admissions department of the desired school to ensure that they accept CHSPE results before registering for the exam. On the other hand, the GED is universally accepted as the equivalent of a high school diploma.
The GED test serves as a substitute for a high school diploma throughout the United States. It is an option for individuals who did not attain a high school diploma but need an education equivalent to complete job applications or pursue higher education. To pass the GED test nationwide, examinees must achieve scores higher than 60 percent of high school seniors. After successfully passing the GED test and obtaining the certificate, it is recommended to keep copies of the scores for future job or college applications. While each state has its own process for handling GED records, the process in California follows a relatively standard procedure.
Furthermore, the CHSPE is a shorter test with fewer subjects, while the GED offers more flexibility in terms of scheduling options. Additionally, the GED is recognized nationwide, whereas the CHSPE is exclusive to residents of California. This means that individuals who have passed one or more sections of the GED in a different state can complete their GED in California by taking only the remaining sections they haven't passed, instead of starting over with the CHSPE.
Going to college with CHSPE vs GED
The GED exam utilizes a scoring system that categorizes test-takers into four sections: below-passing, high school equivalency, college-ready, and college-ready plus credit. If students achieve a college-ready or college-ready plus credit score, they often become exempt from taking the SAT or ACT exams. This exemption is recognized by an increasing number of post-secondary educational institutions.
Although both the CHSPE certificate and the GED diploma are technically considered equivalent to a regular high school diploma, students aiming to enroll in trade school or college often encounter prerequisite requirements.
It's important to note that the CHSPE exam does not include dedicated science and social studies sections. As a result, students pursuing college education will need to demonstrate their proficiency in these subjects by either completing remedial coursework or by taking a college entrance exam such as the SAT or ACT.
Therefore, if your goal is to attend college, choosing the GED exam may be a preferable option. The GED credential is widely recognized and accepted across the United States and Canada by governmental bodies, employers, and institutions of higher education.
FAQs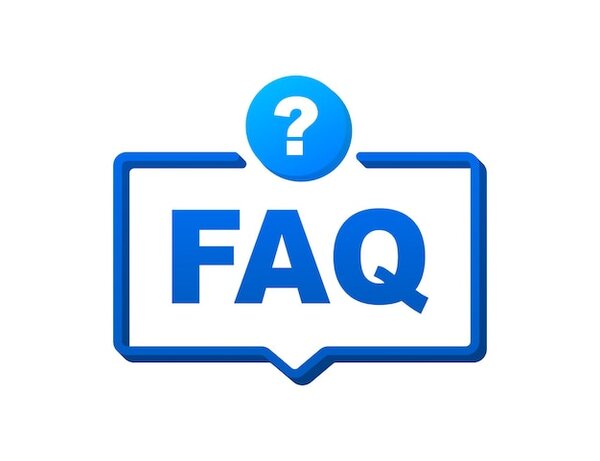 What is the alternative to the GED in California?
The GED®, HiSET®, and TASC™ have been approved by the state of California for students 18 years old and older, and 17 years old in some instances, for the purpose of receiving a California High School Equivalency Certificate.
Can a non-US citizen get a GED?
Often, a high school equivalency diploma is more readily accepted than a non-U.S. diploma. U.S. citizenship is not a requirement to take the test. Adults who aren't U.S. citizens can take the test and earn a credential.
Do I need a GED to go to college in California?
The best option for students without a high school diploma or GED is to go to community college. From there, students can transfer to a four-year program. Many community colleges are more flexible in their admissions requirements. In California, community colleges accept students without a high school degree.
Does UCLA accept CHSPE?
We'll also accept proficiency examinations from other states, and the GED Certificate, in place of a diploma. UC will not accept a GED from another country. Students presenting a CHSPE or GED certificate must still meet UC's subject and GPA requirements.
Do other states recognize the California

CHSPE

?
The CHSPE certificate is only required to be equivalent to an HS diploma inside the State of California, but it turns out most other places (including the US Federal Government) also accept the CHSPE certificate as a bona-fide High School Diploma.
Conclusion
In conclusion, while both the CHSPE vs GED serves as alternative pathways to obtaining a high school equivalency certificate, there are notable differences between the two. The CHSPE is specific to California and provides an opportunity for students to leave high school early while still earning a diploma, whereas the GED is recognized nationwide and allows individuals to demonstrate their knowledge and skills regardless of their state of residence.
Additionally, the CHSPE focuses more on subject-specific knowledge and is administered in two parts, while the GED assesses a broader range of academic subjects through four separate exams. Furthermore, the CHSPE may have certain limitations in terms of college admissions, as it is not universally accepted. On the other hand, the GED is widely recognized by colleges, employers, and the military, making it a more versatile option for those seeking further education and career opportunities. Ultimately, individuals should consider their personal circumstances, location, and future goals in order to make an informed decision between the CHSPE and GED.