A solid foundation in cybersecurity is vital for individuals wishing to excel in today's fast-expanding digital world. Aspiring cybersecurity professionals are frequently faced with a critical decision: which certification path should they pursue?
The CISSP vs CySA+ certifications are two common possibilities. Both credentials provide distinct advantages and cater to distinct career goals. In this article, we will look at the eligibility, exam format, and potential career paths associated with CISSP vs CySA+ to help you decide which certification is most suited to your cybersecurity career objectives. You can make an informed decision and go on a route by considering the important elements that distinguish these credentials that align with your interests, expertise, and long-term professional objectives.
Certified Information Systems Security Professional (CISSP)
The CISSP certification is widely regarded as a prestigious validation of expertise for security professionals, encompassing ten key areas such as access control systems, business continuity planning, disaster recovery planning, physical security, operations security, management practices, and telecommunications and networking security.
The CISSP certification comprehensively covers a wide range of topics, delving into cryptography, security architecture, application and systems development, law, investigation, and ethics, among others. Achieving the CISSP credential is a significant accomplishment that showcases a professional's ability to design, implement, and maintain robust cybersecurity programs with utmost confidence and reliability.
In case you are preparing for the exam, try out the free CISSP Practice Exam to pass on your first try.
CompTIA Cybersecurity Analyst (CySA+)
The CompTIA Cybersecurity Analyst (CySA+) certification assesses candidates' knowledge and abilities in detecting and analyzing indicators of malicious activity, comprehending threat intelligence and management, responding to attacks and vulnerabilities, performing incident response, and effectively reporting and communicating related activities. It should be noted that the CySA+ certification was updated in June 2023, introducing the test code CS0-003.
What sets CySA+ apart from other certifications is its emphasis on security analytics, which provides a better grasp of this sector. Particularly, this certification delves deeper and more thoroughly into analytics. The following topics are included in the CySA+ test objectives:
Security Operations

Vulnerability Management

Incident Response and Management

Reporting and Communication
Comparison of CISSP vs CySA+
Prerequisites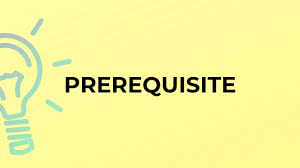 CISSP
Individuals aspiring to become CISSP-certified must have a minimum of five years of paid work experience in at least two of the eight domains covered by the CISSP CBK:
Security and Risk Management

Asset Security

Security Architecture and Engineering

Communication and Network Security

Identity and Access Management (IAM)

Security Assessment and Testing

Security Operations

Software Development Security
Having a four-year college degree, a regional equivalent, or an additional certification from the (ISC)² recognized list can satisfy one year of the required experience. In the case of education credit, just one year of experience is sufficient. Candidates lacking the necessary experience for CISSP can still take the CISSP exam to become an Associate of (ISC)². Similar to CCSP, Associates have six years to fulfill the requisite five years of experience.
CySA+
Individuals from diverse backgrounds and varying experience levels in IT and cybersecurity opt to take the CompTIA CySA+ exam. While there are no specific prerequisites for the CySA+ certification, it is recommended to have a minimum of three to four years of hands-on experience in information security or related fields before attempting the exam.
The CySA+ certification is designed to follow the CompTIA Security+ certification or equivalent experience, focusing on technical and practical aspects. The extent and quality of your previous experience in cybersecurity and analysis play a significant role in bridging the knowledge gap between your current knowledge and the expected knowledge for the certification.
Exam factors
CISSP
Regarding the CISSP exam, it underwent a recent update on May 1st, 2021, which shares a similar format with the CCSP exam. It is also a three-hour exam that requires a minimum score of 700 out of a possible 1000 points to pass. The exam fee for CISSP is $749.
The number of questions in the CISSP exam can range from 100 to 150, comprising a mixture of multiple-choice and "advanced innovative items," which involve drag-and-drop style questions. It's important to note that these questions do not require writing in answers. The CISSP exam can be taken in English, Chinese, German, Japanese, Korean, and Spanish.
As of this article, the examination weights across the eight CISSP domains are as follows:
Security and Risk Management: 15%

Asset Security: 10% 

Security Architecture and Engineering: 13%

Communication and Network Security: 13%

Identity and Access Management (IAM): 13%

Security Assessment and Testing: 12%

Security Operations: 13%

Software Development Security: 11%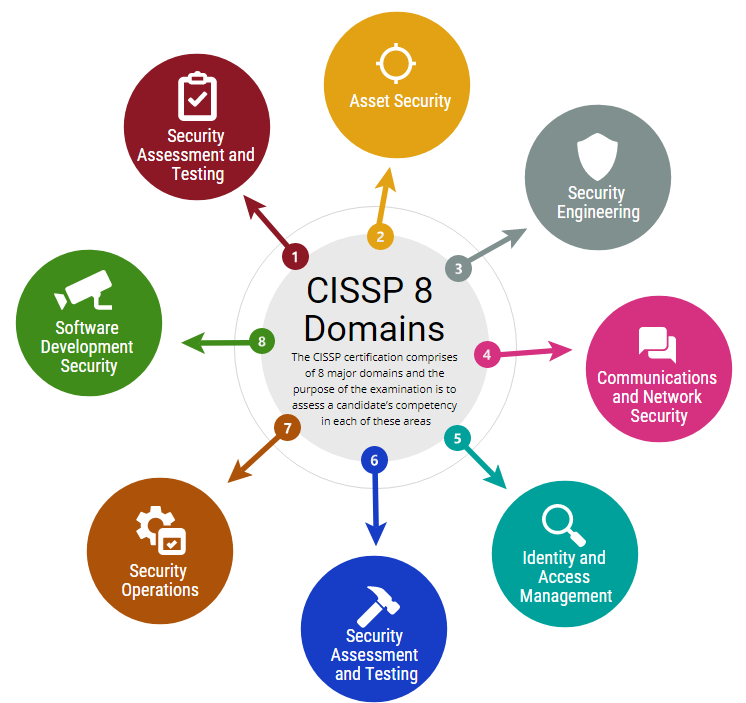 CySA+
CompTIA CySA+ stands out as the sole intermediate high-stakes cybersecurity analyst certification that incorporates performance-based questions. The exam consists of a maximum of 85 questions and allows a duration of 165 minutes to complete. The question types encompass multiple-choice, drag-and-drop activities, and performance-based questions. Multiple-choice questions are further classified as single- and multiple-response options. The performance-based items assess your problem-solving skills in a simulated environment. At the end of the exam, you have the option to provide voluntary feedback through an exit survey, which comprises approximately 12 multiple-choice questions.
The CySA+ test encompasses four domains that align with the core responsibilities of a cybersecurity analyst:
Security Operations: 33%
Vulnerability Management:30%
Incident Response Management: 20%
Reporting and Communication: 17%
The focus is on monitoring and identifying vulnerabilities arising from insecure systems and software, regardless of programming language, while effectively responding to threats. For instance, a performance-based question might require you to plan, install, configure, monitor, and analyze an intrusion detection system (IDS) or SIEM. Analyzing the output of such tools to determine threats is an example of the practical scenarios you may encounter. Other questions may pertain to continuous monitoring activities like log reviews, impact analysis, and response.
CompTIA certification exams are conducted under proctored conditions at secure Pearson VUE testing centers. CySA+ is a cutting-edge security analyst certification that addresses advanced persistent threats within the cybersecurity landscape post-2014. While the passing score for the CySA+ certification exam may vary across exam versions, the passing score is typically on a scale of 100-900. As of my knowledge cutoff in September 2021, the passing score for the CySA+ exam was established at 750 on the 100-900 scale.
Successful candidates often report that a measured study program that consists of a few hours each day over a long period of time is helpful. There are many CySA+ Practice Test available online.
Job roles
CISSP
(ISC)² upholds its responsibility to members in keeping the CISSP certification relevant. The Job Task Analysis (JTA) is a comprehensive and crucial process that identifies the tasks performed by security professionals within the CISSP field. The findings from the JTA process are utilized to continuously update the research content. This ensures that candidates are evaluated on topics that align with the current responsibilities and duties of information security professionals in practical scenarios.
The CISSP certification is designed for experienced security practitioners, managers, and executives who seek to demonstrate their expertise in a wide range of security principles and techniques. Typical job titles associated with CISSP certification include:
Chief Information Security Officer

Chief Information Officer

Director of Security

IT Director/Manager

Security Systems Engineer

Security Analyst

Security Manager

Security Auditor

Security Architect

Security Consultant

Network Architect
CySA+
On the other hand, the CompTIA CySA+ certification equips professionals with the knowledge and capabilities needed for cybersecurity positions such as:
Cybersecurity analyst
Incident response analyst
Threat hunter
Security Operations Center (SOC) analyst
Vulnerability management analyst
Cybersecurity engineer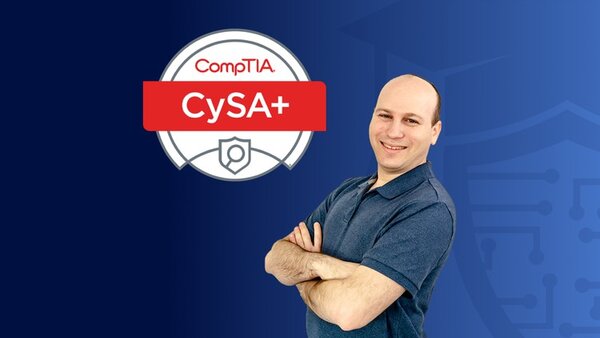 Which should you choose between CISSP vs CySA+?
Identifying personal career objectives and aspirations
The CISSP certification may be the ideal option for you if you would like to rise to senior-level or managerial employment in cybersecurity and have a deep understanding of information security management. The CISSP certification covers a wide range of security problems; moreover, it is widely recognized in the industry as a mark of competence and skill. It demonstrates your ability to develop and implement robust security plans, as well as manage security risks successfully.
The CySA+ certification may be a better choice if you want to focus exclusively on threat detection, response, and vulnerability management and are interested in hands-on technical professions such as cybersecurity analysts or incident responders. CySA+ focuses on practical skills such as identifying and managing security threats, reacting to incidents, and conducting vulnerability assessments. It provides a solid foundation for professionals who want to work directly with security operations teams.
Assessing existing knowledge and experience
The CISSP certification is suggested for those having at least five years of full-time working experience in two or more of these domains, such as security operations, risk management, or network security. If you already have a strong understanding of information security and have worked in a range of security areas, the CISSP certification can help you further your career. It demonstrates your ability to develop comprehensive security strategies while also offering a comprehensive view of security management.
The CySA+ certification, on the other hand, is more accessible to individuals with less work experience or those just starting out in their cybersecurity professions. While a basic grasp of cybersecurity principles remains essential, it is a feasible option for professionals seeking hands-on technological experience. The CySA+ certification emphasizes practical skills in threat detection, response, and vulnerability management. If you have past experience or a strong interest in areas such as incident response, security operations, or vulnerability assessments, CySA+ can assist you with furthering your technical abilities and opening opportunities to specialized jobs within cybersecurity operations teams.
Considering job market demands and requirements
The factor of job market demands and requirements is a crucial consideration when choosing between CISSP and CySA+ certifications. Job postings and industry trends can provide insights into which certification holds more value in the specific region or industry you are targeting.
For example, if you observe that a significant number of job postings emphasize the CISSP certification as a prerequisite or highly desirable qualification, it indicates a strong demand for professionals with CISSP expertise in the job market. In such cases, acquiring CISSP may give you a competitive edge and increase your chances of landing certain positions, particularly those focused on information security management, policy development, and leadership roles.
In the case you find that many organizations are seeking professionals with practical skills in threat detection, incident response, and vulnerability management, you may discover a higher demand for the CySA+ certification. This suggests that acquiring CySA+ could position you well for technical roles that involve hands-on security analysis and incident handling.
FAQs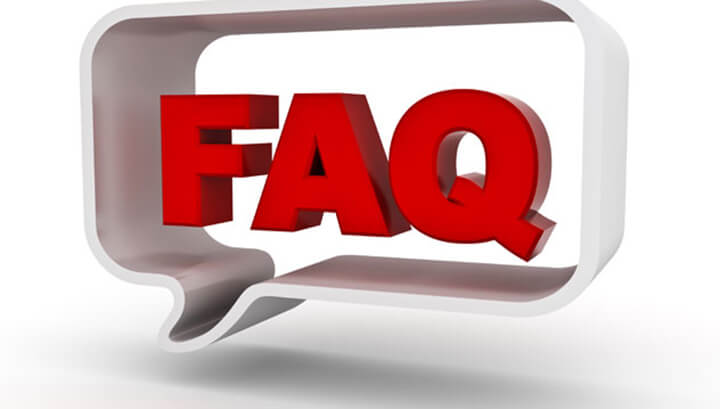 How many people fail the CISSP?
If you have this cyber security course certificate, you will be considered one of the most desirable candidates by various employers. Passing this exam is difficult, which is why you must prepare thoroughly. However, on average, 50% to 60% of those who take the exam pass.
How can I earn the CISSP certification?
5 Years Experience: You need a minimum of 5 years cumulative paid full-time work experience in two or more of the 8 domains of the (ISC)² CISSP CBK®. Candidates may receive a one-year experience waiver with a 4-year college degree, regional equivalent, or additional credential from the (ISC)² approved list.
Schedule the Exam and Complete the Examination Agreement: You'll need to schedule your exam with Pearson VUE, submit the exam fee (or provide your pre-purchase voucher information, if applicable), and complete the Examination Agreement.
Pass the Exam: A passing score on the CISSP examination is a scaled score of 700 points or greater.
Get Your Endorsement: After you have been notified that you have successfully passed the exam, you will need to subscribe to the (ISC)² Code of Ethics and have your application endorsed. The endorsement must be from an (ISC)² active member who is a certified professional. 
Maintain the CISSP Certification: To maintain your CISSP certification, you need to re-certify every 3 years.
Is the CySA+ certification worth IT?
This credential can assist an individual further their career in a variety of relevant professions and is also one of the DoD's baseline qualifications, increasing its value even further. The certificate confirms the individual's knowledge. It is widely used in cybersecurity and is well-regarded in this industry.
Will CySA get you a job?
People having the CySA+ certification are hired by businesses of all sizes. However, some organizations have a reputation for recruiting a higher-than-average percentage of CySA+ holders, so when your job hunt begins, you should pay special attention to those companies.
Can I do CySA+ without security+?
Can I skip CompTIA Security+ and go straight to CompTIA CySA+? You can, but it's not recommended because you'll need to understand how networks function (CompTIA Network+) and how to secure CompTIA Security+ before you can analyze CompTIA CySA+.
Conclusion
Both CISSP vs CySA+ certifications offer valuable benefits for a cybersecurity career, but their suitability depends on individual goals and aspirations. The CISSP certification provides a broader and more comprehensive understanding of information security management and is widely recognized as a mark of expertise and professionalism. It is ideal for professionals seeking senior-level positions or managerial roles in cybersecurity.
On the other hand, the CySA+ certification focuses specifically on threat detection, response, and vulnerability management, making it a solid choice for individuals interested in hands-on technical roles such as cybersecurity analysts or incident responders. Ultimately, the decision between CISSP vs CySA+ should be based on personal career objectives, current skill set, and the specific demands of the desired job market. A well-informed decision, guided by careful consideration of these factors, will lead to a certification that aligns with individual aspirations and paves the way for a successful and fulfilling cybersecurity career.