The field of Information Technology (IT) is constantly evolving and growing, providing numerous career opportunities for those with the right skills and certifications. One such certification that is highly valued in the industry is the CompTIA A+ certification. This certification is recognized globally and is considered a foundation for a successful career in IT.
This article brings you all the beneficial information about CompTIA A+ certification for veterans. Veterans, who bring a wealth of skills and experiences from their military service, are an excellent fit for a career in IT. Obtaining a CompTIA A+ certification can be an excellent way for them to transition into the civilian workforce and build a successful career in this field.

Let's get started with our free CompTIA A+ practice test to pass your actual exam with a high score on your first attempt.
Overview of the Comptia A+ Certification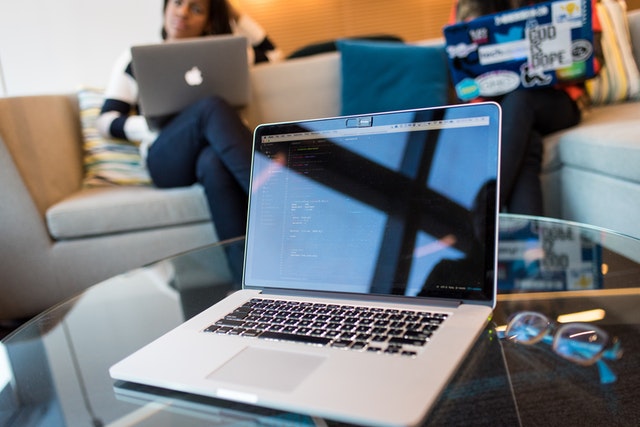 Advantages of Holding the Certificate
The CompTIA A+ certification, widely recognized in the IT field from CompTIA, presents a plethora of benefits to those who earn it. To begin with, this certificate verifies an individual's proficiency in computer hardware, software, and operating systems, thereby making them more appealing to potential employers. Furthermore, holding the certification can enhance job security and career progression prospects as many organizations tend to prefer certified IT professionals. Lastly, the certificate increases earning potential as IT professionals who are certified tend to earn higher salaries as compared to their uncertified counterparts.
Eligibility Guidelines for the Credential
To be considered eligible for the CompTIA A+ certification, aspirants must pass two tests – CompTIA A+ 220-1101 and CompTIA A+ 220-1102. These assessments gauge a candidate's knowledge in various areas such as hardware and software installation, security, troubleshooting, and more. A remarkable aspect of these tests is that they do not demand any prerequisites, making the certification approachable to anyone interested in IT.
Obtaining the Credential – What It Entails
To secure the CompTIA A+ certification, candidates must pass the aforementioned two exams. The exams are administered at a CompTIA-approved testing center and the results are available immediately post-examination. Each exam is timed, with a duration of 90 minutes, and the cost for each exam is $219, bringing the total cost of obtaining the certification to approximately $438. Additionally, candidates must adhere to the CompTIA Code of Ethics and continuously educate themselves to retain their certification.
CompTIA A+ Certification for Veterans: Why Veterans Should Consider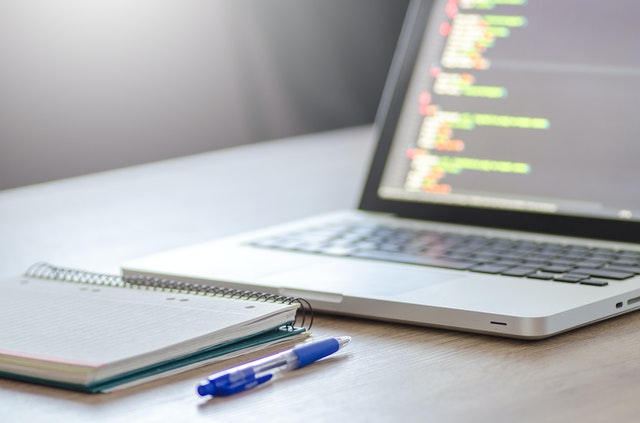 Career opportunities for IT professionals
The CompTIA A+ certification holds a seminal place for those eager to embark on or escalate their journey in the realm of Information Technology. This badge of recognition verifies an individual's expertise and aptitude in several IT domains like hardware, software, security, and troubleshooting. The proliferation of demand for IT professionals has created a plethora of job opportunities for individuals who have earned the Comptia A+ certification. From IT support specialists to network administrators, desktop support technicians to field service technicians, the possibilities are diverse and numerous.
The Relevance of Certifications in the IT World
Certifications are pivotal for IT experts who aim to stand out in a job market that is brimming with competition. The Comptia A+ certification is recognized globally as a yardstick for entry-level IT personnel, and it serves as proof of an individual's commitment and dedication to their IT career. Employers are always on the lookout for individuals who possess the knowledge and skills required to perform their job duties with proficiency and efficiency. By earning the Comptia A+ certification, IT professionals showcase their ability to meet industry standards and expectations, making them indispensable assets to any organization.
Veterans' advantages in obtaining the certification
Being a veteran endows you with unique skills and experiences that distinguish you from other IT professionals. The Comptia A+ certification can aid you in leveraging these skills and experiences to launch or advance your IT career. Veterans possess a strong work ethic, leadership skills, and the capability to perform under pressure, making them ideal for careers in IT. The certification provides veterans with the necessary knowledge and skills to thrive in the IT industry and facilitates their transition to civilian careers.
Moreover, the Comptia A+ certification is a credential that is acknowledged by the Department of Veterans Affairs (VA) as part of their Vocational Rehabilitation and Employment Program. This program offers veterans education and training opportunities to help them transition to civilian careers. Including the Comptia A+ certification in a veteran's education and training plan can be immensely beneficial in helping them achieve their career aspirations in the IT industry.
Additionally, several organizations offer benefits such as tuition reimbursement to veterans pursuing certifications, including the Comptia A+. These benefits can reduce the cost of obtaining the certification and make it easier for veterans to enter or advance in the IT industry.
How Should Veterans Prepare for the Comptia A+ Exam
For those seeking to advance their careers in the field of Information Technology, the CompTIA A+ certification exam is the gateway to success. This comprehensive test evaluates a candidate's mastery of various skills and knowledge in the industry. Although preparation for the exam can be time-consuming and challenging, with the right tools and strategies, passing it is an attainable goal.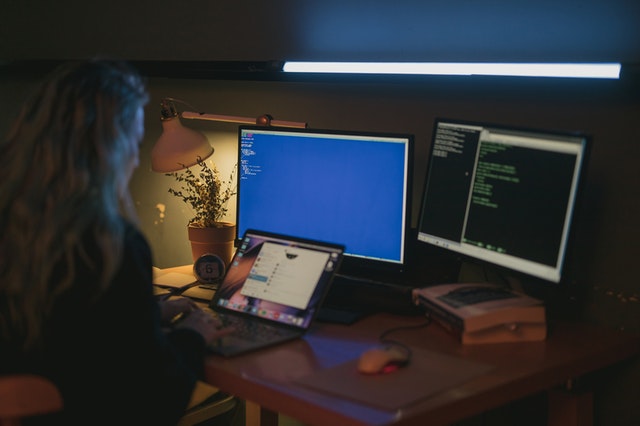 Study Materials and Resources for Veterans
The Department of Veterans Affairs (VA) offers support and resources to Veterans interested in obtaining the CompTIA A+ certification. Through its education and training programs, Veterans can receive funding and support for certification exams, study materials, and courses.
From official courseware and study guides to online courses and video tutorials, there are numerous resources for candidates to prepare for the CompTIA A+ exam. Purchasable from the CompTIA website or authorized resellers, these materials provide aspiring IT professionals with the means to absorb the necessary information and sharpen their abilities.
Simulations and practice exams are also crucial components of exam preparation. These exercises, available from CompTIA or other certification training organizations, give candidates hands-on experience with the exam format and structure, allowing them to become comfortable with the testing process.
Strategies for Success
Creating a study schedule is the first step to successful exam preparation. Allocating sufficient time for studying and practicing, and sticking to the schedule, will ensure that candidates remain on track and meet their goals.
To reinforce learning, it is recommended that candidates utilize a diverse range of study materials, as well as engage in simulations and practice exams to identify areas of weakness and familiarize themselves with the types of questions on the actual exam.
Joining study groups with fellow candidates can also provide valuable support, inspiration, and opportunities for collaboration.
Benefits for Veterans
As a result of obtaining certification through the VA's programs, Veterans enjoy a range of benefits. Financial assistance is provided, making it easier to pay for exams and study materials, while job placement services connect them with IT employers in their local area. Additionally, resume writing and interview skills training is also available, giving Veterans an edge in a competitive job market.
Career Paths after for Veterans With the Comptia A+
Job Opportunities for IT Professionals
Holding the Comptia A+ certification is like possessing the key to unlocking a plethora of job opportunities in the Information Technology industry. Recognized as the entry-level benchmark, this certification serves as a foundation for embarking on diverse career paths in the field. Those who have obtained this coveted recognition are eligible to work as computer technicians, help desk technicians, field service technicians, and IT support specialists – to name a few.
For Veterans, the Comptia A+ certification can serve as a launchpad for a thriving career in the Information Technology industry. With a strong work ethic and unwavering dedication to their work, Veterans possess the potential to excel in the IT sector. The foundation established through the Comptia A+ certification provides ample opportunities for career growth, and the chance to further enhance their skills through additional certifications and continuing education.
Advancement Opportunities in the IT Industry
The Comptia A+ certification, however, is not merely a rite of passage. It's a valuable asset for ascending the career ladder in the Information Technology domain. IT professionals who seek to broaden their horizons and take their careers to new heights, can pursue further certifications such as the Comptia Network+, Comptia Security+, and Microsoft Certified Systems Administrator. This way, they demonstrate their dedication to the industry and their ability to keep pace with the ever-evolving technological landscape.
A Wealth of Support for Veterans Pursuing IT Careers
Organizations such as the Department of Veterans Affairs (VA), National Science Foundation (NSF), and VetTechTrek are dedicated to providing Veterans with the necessary resources and support to kickstart and cultivate their careers in the Information Technology industry. Through training and certification programs, mentorship and networking opportunities, these organizations aim to empower Veterans to transition into civilian careers with ease, including careers in the thriving IT sector. With such an array of resources at their disposal, Veterans have the opportunity to embark on rewarding and successful careers in technology."
CompTIA A+ Certification For Veterans – FAQs
Does VA cover CompTIA A+?
You are eligible for tuition assistance as a veteran to help you transition into a career change. These benefits can cover the cost of college education, vocational training, as well as a CompTIA certification.
Does CompTIA have a military discount?
By purchasing through Military Hire, you can get access to the entire CompTIA cybersecurity course catalog at a 10% discount by using the coupon code cv2020MilHire10.
Does VA pay for IT certifications?
The VA just pays for the test fees, up to $2,000 per test. Fees for obtaining a license or credential are not refundable. Payment is approved after you submit the payment receipt to VA. Learn how your GI Bill entitlement will be affected if you use the Licensing and Certification benefit.
Is working for the VA worth IT?
As a VA employee, you have access to a wide range of high-quality healthcare and life insurance options. VA also assists you in making long-term financial plans by providing access to the Federal Employees Retirement System (FERS) and Thrift Savings Plan (TSP), as well as life insurance and long-term care insurance.
Conclusion
In conclusion, the Comptia A+ certification is an excellent way for veterans to enter the IT industry and build a successful career. With its recognized value in the industry, obtaining this certification can provide numerous job and advancement opportunities. By preparing properly and utilizing available resources and support, veterans can maximize their chances of success in obtaining this certification and achieving their career goals in the IT field.
It is important for veterans to understand the value of continuing education and certification in the IT industry, and the Comptia A+ certification is a great starting point. Whether they are just starting their career or looking to advance, obtaining this certification can provide the foundation they need to succeed and grow in the field.
We hope that this blog post has provided valuable information for veterans interested in pursuing the Comptia A+ certification. With its numerous benefits and opportunities, it is a great choice for those looking to make a successful transition into the IT industry and build a fulfilling career.
You now grasp beneficial information about the CompTIA A+ for veterans, the high-paid jobs you can get with a CompTIA A+ certification, and some tips to pass your exam and get the CompTIA for veterans with ease. We hope this article will be useful for you to choose your career path. Good luck to you!