For most U.S. military personnel, leaving the military is a major transition. Becoming a civilian means that you need to reassess your education, decide on a career path to pursue, and then work your way back up the ladder. This article brings you all the beneficial information about CompTIA A+ certification for veterans.
Let's get started with our free CompTIA A+ practice test to pass your actual exam with a high score on your first attempt.
What is CompTIA A+ Certification?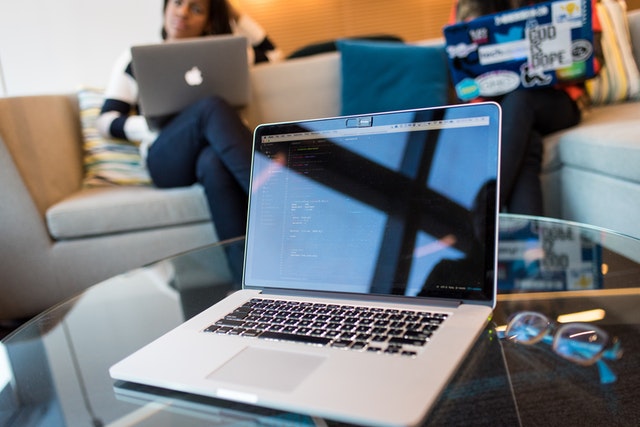 One of the most well-known providers of vendor-neutral IT certifications is CompTIA (The Computing Industry Association). They provide a variety of certifications that are recognized and valued by governments, businesses, and a variety of employers all over the world. And the CompTIA A+ certification is one of their most popular certifications.
The CompTIA A+ certification objective is to help candidates have a comprehensive understanding of all aspects of information technology. It aims to ensure that people who pass have a comprehensive knowledge of network software and hardware, troubleshooting, and operational procedures.
You will also learn about the cables and connectors in addition to gaining an understanding of the core hardware. The certification also ensures that you have a firm grasp on software troubleshooting and know how to configure and support device operating systems, including maintaining PC, mobile devices, and IoT devices.
The CompTIA A+ certification opens many doors by demonstrating to potential employers that you have the drive, knowledge, skills, and expertise needed for entry-level IT jobs. The only thing that stands in your way are two exams:
CompTIA A+ Exam Structure:
You need to pass the following exams to obtain the CompTIA A+ Certification:
CompTIA A+ 220-1001 Exam:
Number of Questions: Maximum of 90

Duration: 90 minutes

Passing Score: 675/900
Topics covered by CompTIA A+ 220-1001 Exam:
Mobile Devices (14%)

Networking (20%)

Hardware (27%)

Virtualization and Cloud Computing (12%)

Hardware and Network Troubleshooting (27%)
CompTIA A+ 220-1002 Exam
Number of Questions: 90

Duration: 90 minutes

Passing Score: 700/900
Topics covered by CompTIA A+ 220-902 Exam:
Operating Systems (27%)

Security (24%)

Software Troubleshooting (26%)

Operational Procedures (23%)
The objective of the CompTIA Core 1 exam is to provide candidates with the knowledge needed to work as an entry-level IT professional. Those that are successful in completing this part of the exam will be able to:
Understand the requirements of customers and assemble components in accordance with those requirements.

Install and configure laptops, PCs (personal computers), mobile devices, and software for end-users in accordance with the industry standard.

Have a good basic understanding of networking and security forensics.

Diagnose, resolve, and document common hardware and software issues properly and safely.

Apply skills in security software troubleshooting, computer networking, networking security, mobile devices networking technology, technology hardware, and more. 

Provide customer support.

Have a good understanding of the basics of scripting, hardware virtualization and cloud computing, deployment, and desktop imaging.
These are all in-demand skills that are highly valued. Simply completing the CompTIA A+ exam can drastically increase your chances of starting a successful IT career.
Comptia A+ Certification For Veterans
For many veterans in the United States, IT is an excellent option. Not only is the industry of IT security rapidly expanding, but it's also a profitable one, with a median salary of $99k. Additionally, veterans may have an advantage over civilians since they were likely trained in military security procedures and are experienced in dealing with the problems in a systematic way. Furthermore, veterans may already have security clearance, getting federal-level jobs easier to obtain and shortening onboarding time.
What Type of Jobs Can You Get with a CompTIA A+ Certification?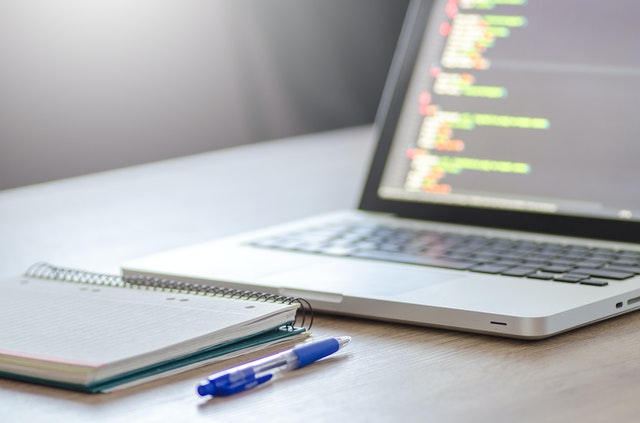 Candidates with the CompTIA A+ certification are qualified for entry-level IT roles in a variety of fields, including software development, healthcare, and búiness. Technical support and servicing are common in these entry-level A+ certification jobs. As they advance to higher-level roles, more experienced IT professionals use their A+ certification.
Since most businesses rely on technology, CompTIA A+ certified professionals can look for work in almost any industry. Here are 10 A+ certification jobs you might consider:
1. Computer technician
National average salary: $15.80 per hour
Primary duties: 
A computer technician's duty is to troubleshoot and resolve issues with their company's or clients' computers. Computer technicians' responsibilities include removing viruses and malware from computers, recovering data after hard drive crashes, and replacing obsolete hardware. They repair malfunctioning computers and make working computers run more quickly and effectively.
2. Installation technician
National average salary: $17.69 per hour
Primary duties: 
An installation technician is responsible for installing their company's products for customers.  Installation technicians go to customers' homes and businesses to set up products such as cable boxes computer equipment, and other electronic devices.  Installation technicians with a CompTIA A+ certification are frequently employed by Internet service providers, cable networks, and other technology companies.
3. Help desk analyst
National average salary: $17.82 per hour
Primary duties: 
An IT professional who assists computer users is known as a help desk analyst. These professionals provide remote technical assistance through phone, internet chat, or email. Users are also taught how to use new hardware and software.
4. IT support specialist
National average salary: $43,058 per year
Primary duties: 
IT support specialists are in charge of installing and maintaining their company's computer networks. IT support specialists install and configure computer systems, software, hardware, and peripheries, such as scanners and printers. They also keep the technology up to date, monitor its operation, and make recommendations for new hardware and software to increase productivity and lower costs.
5. Data support technician
National average salary: $18.45 per hour
Primary duties: 
A data support technician has the responsibility for gathering, recording, and recovering business data.  They monitor data storage systems to ensure that correct data is safely stored and that users can retrieve it as required. They also assist employees who use company data by ensuring that they have constant access to the information they require.
6. Server support technician
National average salary: $19.96 per hour
Primary duties: 
A server support technician is in charge of keeping the servers at their company working efficiently. These professionals undertake routine scans to assess server security and vulnerability, and they fix the issues they find. They may also use servers to install and configure new servers and software packages. A server support technician may work with Linux servers, Windows servers, or both types of servers.
7. Technical support specialist
National average salary: $44,214 per year
Primary duties: 
An IT professional who assists users with technical issues is known as a technical support specialist. They answer consumer and business-related technological questions. They may have duties with help desk analysts. Technical support specialists, on the other hand, focus on technical issues, as opposed to helping desk analysts, who also provide training and general advice on how to use computers and software.
8. Field service technician
National average salary: $20.38 per hour
Primary duties: 
An IT professional who visits clients' offices and provides onsite technical support is known as a field service technician. These professionals assist clients with the installation and configuration of new software and hardware, as well as run diagnostic tests and answer customer questions.  They conduct their work in accordance with each client's IT policies and practices.
9. Network support specialist
National average salary: $45,946 per year
Primary duties: 
A network support specialist keeps an eye on a company's network and solves any problems that arise. Their main responsibilities include evaluating and testing company networks, as well as managing and troubleshooting network issues. Some network support specialists also train and assist network users with technical issues. Local area networks, wide area networks, and internet connections may all be supported by network support specialists.
10. Cybersecurity specialist
National average salary: $103,590 per year
Primary duties: 
A cybersecurity specialist is in charge of a business's internet safety. These IT specialists assist firms in identifying potential IT system weaknesses and enhancing security measures. They also keep an eye on business networks to reduce the impact of any cyber-attacks or breaches.
Tips to Help You Pass CompTIA A+ Exams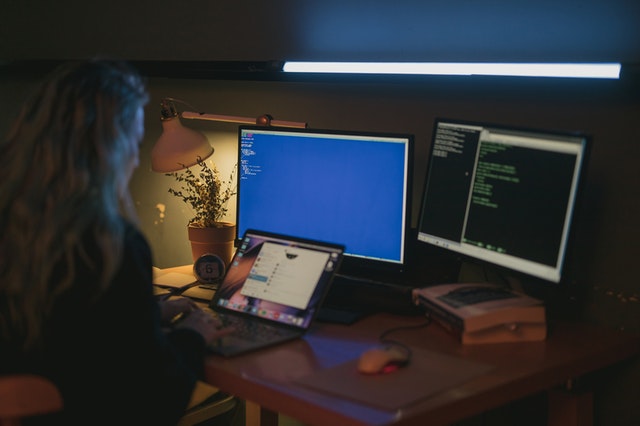 1. Get familiar with your course content
When you begin a new certification course, it's always a good approach to get a good understanding of what you are learning.
It's a good idea to check out what's included in the course before you start studying so you can have an idea of the assignment. If you know how much work you need to finish, you can create a technique for estimating how long it will take you to complete the course.
You may start planning when it will be that you will give your exams once you know how long it will take you to get through whole the syllabus. It's also a good idea to consider whether the course's sufficient resources are available for you to pass the exam, or whether the course is suitable for your career goals.
2. Build a Computer or Set up a Network
The CompTIA A+ 220-1001 exam covers hardware, whereas the CompTIA A+ 220 902 exam covers software. Building a real computer, while intimidating at first, is a great way to learn. It will be important to comprehend not just the theory, but also the actual practice. The Network+ exam is the same way. There's no better way to learn about networks than to build one.
The CompTIA A+ certification examinations feature several questions that cover a wide range of hardware and software knowledge needed for an entry-level IT career. Creating a desktop teaches you how to set up an operating system, run through a BIOS, hardware differences, choose a case and motherboard type, and much more. It's a great way to feel confident on exam day, knowing that the CompTIA exam's hardware division is based on real-world experience rather than theory.
If you've just completed dealing with them in real life, it'll be easy to remember which port is which. Finding a practical lab is the next best thing if this is not viable.
3. Analyze The Exam Structure and Objectives
It's always a good idea to familiarize yourself with what you are training for.  This will give you an idea of what to expect and what should be the focus of your study. Nothing is more stressful than coming to the exam, twisting your way through the questions, and realizing you didn't spend enough time studying a specific subject.
By studying the percentage of each topic on the exam, you will have a good idea of how much time you should spend on each section. For example, hardware is covered in 34% of the questions on the CompTIA A+ 1001 exam. For the A+ 1001 exam, this means you should spend around a third of your study time on that subject.
4. Establish a CompTIA A+ test lab
While a considerable amount of time might be spent studying for the CompTIA A+ certification, using a conventional study guide is an experience. Nothing prepares you for a test like fixing a computer and running through the operating system to get a feel for it. A test lab is simple to set up and requires very little money. Any laptop will do, in fact.
A standard test lab would include, a desktop computer, a monitor, networking elements (such as a switch, router, and other networking components), and a current OS included by the 220-1001 and 220-1001 Exams.  You can begin to repair and practice for the 220-1002 and 220-1002 with this basic setup. Practice difficult activities like overclocking your CPU and learning how to manage your BIOS. The CompTIA A+ exam is a general knowledge test with a broad scope but not very deep.  Using a test lab will assist you in resolving fixed concepts in your mind.
5. Select a CompTIA A+ certification study guide
Certification exams are not cheap. When you're first starting out on your path to certification master, you're drawn to the idea of getting great results for a minimum cost. This conservative mindset can sometimes be our fall.  Purchasing a CompTIA course not only gives you access to a wealth of tools, but it also encourages you to manage your time and study. This is why purchasing a book that covers the concepts of the CompTIA A+ certification exam is a good idea.
6. Design Your Way Of Learning
Everyone has their own learning style. The three main learning ways include Visual, Hearing, and Tactile. Determining the type of learner you are, can impact the way in which you learn, and which path to take to learning.
Try to visualize new concepts or ideas

Write down new information

Draw pictures to get a better understanding

Create mind-maps or spider diagrams

Colour code your notes
7. Practice Tests
A practice exam is the best way to raise your confidence. Learning to ace the CompTIA certification using real questions that can be found on real exams is an immense boost to morale.  Many IT professionals have taken the time to administer these tests and create amazing resources that will help you succeed.
Exam-Labs provides great exams on a wide range of IT topics, including CompTIA A+ Certifications. These are invaluable resources for passing the A+! Before spending hundreds of dollars on exam day, it's critical to go over some real-world problems and study what the Exam looks like. Instead of feeling nervous and concerned on Exam Day, practice tests for the CompTIA A+ 220-1001 and 220-1002 will help you feel joyful and strong.
8. Find a Mentor
This is a vital step in becoming a successful IT professional. Often, a question is out of a student's reach until they acquire basic information. You may well not know what you need to learn to answer the question if you don't have a basic understanding! This produces a confusing cycle of feeling confused and a desire to be inadequate in order to succeed. This is where the Mentor comes in handy.
One of the most compelling tools you can have for passing the CompTIA A+ certification exam is having someone to talk through challenging to understand difficulties and discuss IT. It may appear basic, but we frequently forget how helpful something as simple as assessing can be in locating assistance.
9. Skip Tough Exam Questions
These tests, once again, are about time management and are rated on a pass-fail basis. So, if a question seems to be too difficult, skip it! There are beta questions on a test like CompTIA A+, which seem to be random questions that are being worked out for a future version of the test. They are really not asserted, which is a good thing; however, it can be difficult to identify what is and isn't a beta question, so don't skip too many without answers.
10. Be Prepared for CompTIA's Performance-Based Questions
Performance-based questions require the candidate to complete a task or respond to questions in a simulation. These questions are more difficult than standard multiple-choice questions, and they can be frightening if you aren't well prepared. They do not, however, have to bring your test to a screeching cessation.
First and foremost, it's essential to know that most PBQs will appear near the beginning of the test, and while they are more difficult, they are not impossible. The best protection is a good offense, and using online labs to prepare for these questions can make it much easier. If you get to the question and aren't certain, it's fine to skip it for a second and come back to it later.
In today's IT world, certifications reign supreme. Organizations looking to hire or promote employees must determine whether the candidate possesses the necessary skills for the job, and certification provides verified proof of those skills.
You can get certified with a little effort and the right materials! In fact, if you still feel nervous after reading this and have a few minutes, go to Exam Labs and take a practice test. It probably wouldn't hurt and will provide you some experience, as well as possibly a boost of confidence, in seeing what the CompTIA A+ certification looks like.
You now grasp beneficial information about the CompTIA A+ for veterans, the high-paid jobs you can get with a CompTIA A+ certification, and some tips to pass your exam and get the CompTIA for veterans with ease. We hope this article will be useful for you to choose your career path. Good luck to you!