Nowadays, technology has reached impressive levels of advancement. However, it is disconcerting that cybercriminals often possess skills and knowledge that surpass those of cybersecurity professionals working for organizations. If you find this situation hard to believe, the evidence lies in the alarming frequency of cyberattacks. According to a global survey conducted by PWC, a significant 48% of companies still lack a comprehensive information security policy, 44% do not have employee security awareness training programs, and 54% have not established an incident response process. As the importance of cybersecurity continues to grow, there is now an unprecedented demand for qualified candidates in this field.
In the realm of cybersecurity and IT, the CompTIA CySA+ vs PenTest+ exams hold significant recognition and reputation. Upon closer examination, you will notice that these exams share many similarities in terms of their objectives and course content. If you find yourself confused and uncertain about which certification is the most suitable choice for you, this article provides a comprehensive comparison of these two certifications. It includes an overview of the topics covered by CySA+ vs PenTest+, testing format, preparation time, and the types of job roles they prepare individuals for.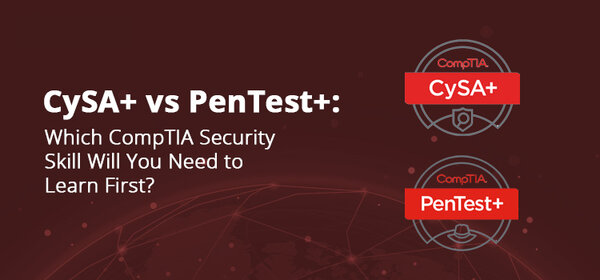 What are CySA+ and PenTest+?
CySA+
The CompTIA Cybersecurity Analyst (CySA+) certification verifies that successful candidates possess the knowledge and skills needed to detect and analyze indicators of malicious activity, comprehend threat intelligence and threat management, respond to attacks and vulnerabilities, perform incident response, and report and communicate related activity. This certification was updated with the exam number CS0-003 in June 2023.
What distinguishes the CompTIA CySA+ certification from others on the market is its emphasis on security analytics, which provides a greater degree of understanding of this field. Unlike other certifications, CySA+ goes deeper and more thoroughly into analytics. The following are the CySA+ exam objectives: Security Operations, Vulnerability Management, Incident Response and Management, and Reporting and Communication.
If you are preparing for the CySA+ exam, let try out the free CySA+ Practice Test to pass the exam on your first attempt.
PenTest+
The CompTIA Pentest+ certification is tailored for cybersecurity professionals who actively engage in penetration testing and vulnerability assessments. These professionals, known as Penetration Testers, demonstrate their proficiency in utilizing security systems, tools, and techniques to proactively identify vulnerabilities and mitigate security risks. The Pentest+ certification covers various areas, including risk management, communication, penetration testing methodologies, and knowledge of security assessment tools.
What are the differences between CySA+ vs Pentest+?
Skills covered
Both the CySA+ and Pentest+ certifications encompass a range of cybersecurity skills, but their primary focuses differ. CySA+ places its emphasis on security operations and incident response, whereas Pentest+ concentrates on penetration testing and vulnerability assessments.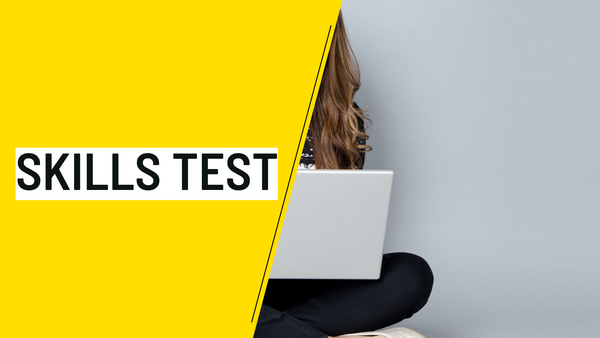 The CySA+ certification covers the following skills:
Security operations
Networking and Architecture
Security compliance and operations
Security threats and vulnerabilities
Law, investigation, and ethics
The Pentest+ certification covers the following skills:
Risk management and communication
Penetration testing
Knowledge of security assessment tools
These certifications offer professionals the opportunity to validate their expertise in specific areas of cybersecurity. CySA+ emphasizes the ability to effectively manage security operations and respond to incidents, while Pentest+ focuses on conducting penetration testing and utilizing security assessment tools.
Requirements
Most exams have recommended prerequisites in terms of training and work experience before attempting them. These prerequisites are usually considered the minimum requirements to have a solid foundation for the exam. For CompTIA exams, it is recommended to have 3-4 years of hands-on information security or related experience for each exam. Additionally, CompTIA suggests having the Network+ and Security+ certifications or equivalent knowledge to feel somewhat comfortable with the exam material. This indicates that CompTIA aims to position these exams as equals, each with its own distinct focus.
Security software features
In this comparison, you will explore the features of CySA+ and Pentest+ security software to provide an overview of the capabilities offered by each certification.
| Feature | CySA+ | Pentest+ |
| --- | --- | --- |
| Vulnerability Scanning | Detailed scans of endpoints | Automated analysis of vulnerabilities |
| Network Security | Real-time monitoring of network traffic | Monitoring of web applications |
| Access Control | Define permissions to access resources | Secure authentication and authorization |
| Data Protection | Encryption of sensitive data | Data loss prevention (DLP) |
| Threat Detection | Real-time monitoring of threats | Advanced analytics for threat detection |
| Compliance | Policy-based compliance checks | Reporting of compliance violations |
| Intrusion Prevention | Monitoring of network activity | Protection against malicious code |
| Log Management | Log storage and analysis | Real-time alerting of suspicious activity |
| Incident Response | Investigation and analysis of incidents | Incident response planning |
| Asset Management | Inventory of assets | Asset classification and tracking |
Level of difficulty
The PenTest+ certification is oriented towards offensive security, focusing on skills related to identifying and exploiting vulnerabilities. On the other hand, CySA+ places more emphasis on defensive and preventive security tactics. CySA+ is considered an entry-level certification that covers the fundamental aspects of cybersecurity, while Pentest+ is more advanced and delves into the specific skills required for identifying and mitigating security vulnerabilities.
In addition, elements such as the quality of study materials, lab activities, and software tools available for preparation can also impact the difficulty level. Prior knowledge and expertise in the relevant disciplines are also important. For example, if you have a few years of penetration testing expertise, the PenTest+ exam may be relatively easy for you due to the alignment with your previous knowledge and experience.
Preparation time
The length of time needed for test preparation varies based on an individual's degree of expertise. Even experienced cybersecurity professionals, such as specialized penetration testers and cybersecurity analysts, may need to devote significant study time to effectively prepare for these tests. This is due to the unique style of the questions in CompTIA tests, which may need a thorough comprehension of the subject matter as well as familiarity with the exam structure. Investing appropriate study time, regardless of experience, is necessary to achieve a complete comprehension of the exam subject and raise the chances of success.
Job Roles
Threat management, vulnerability management, cyber incident response, and security architecture and toolsets are all covered by the CySA+ certification. It focuses on training people for the role of cybersecurity analyst, which is a high-level function in corporations. Between 2016 and 2026, the U.S. Bureau of Labor Statistics expects a 28% growth in cybersecurity analyst employment, showing an increasing demand for people with this skill set.
The PenTest+ certification required skills that help address planning and scoping, information gathering and vulnerability identification, attacks and exploits, penetration testing tools, and reporting and communication. According to a report by Cyberseek, the role of a penetration tester is in high demand, with a median salary of $98,000 for professionals in this field.
Both certificates emphasize the importance of qualified individuals in their particular fields of competence. The CySA+ focuses on broader parts of cybersecurity analysis, whereas the PenTest+ concentrates on penetration testing and vulnerability assessment.
Certification Validity
CompTIA recommended that professionals have a minimum of three years of hands-on experience in information security or a related sector to be qualified for both the CySA+ and PenTest+ tests. It is vital to know that each certification is only valid for three years. Professionals must renew each certification separately within this time period if they want to keep its validity.
While your previous certificates remain valid, you can pursue a higher-level certification, such as the CompTIA Advanced Security Practitioner (CASP+). This implies that if you already hold the CySA+ and PenTest+ certificates, you may seek the CASP+ certification without losing your existing ones. The CASP+ certification is intended to verify advanced-level cybersecurity knowledge and abilities.
CySA+ vs Pentest+ which fits your career path?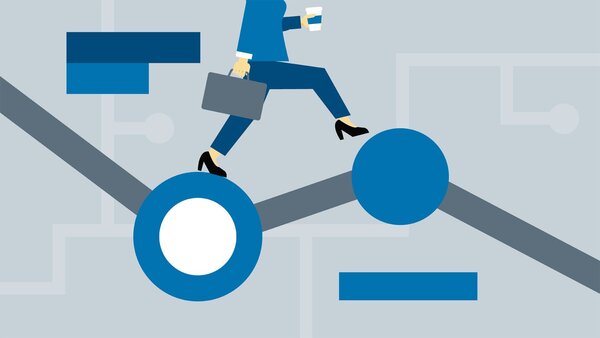 When it comes to job interviews, the reputation and respect associated with certification are critical considerations to consider. A certification's worth and influence in the business are strongly influenced by the recognition and esteem it has garnered through time.
Although the PenTest+ is a newer test, it has earned a high degree of reputation owing to its difficult character and use of hands-on simulations, as do other CompTIA examinations. If you obtain the PenTest+ certification, you may be the first applicant an employer encounters who possess this certificate. However, this does not lessen the certification's potential worth in building a link with the company. CompTIA's backing and endorsement contribute significantly to the PenTest+ certification's reputation.
The CompTIA CySA+ certification, which has been in existence for slightly over a year longer than the PenTest+, is highly regarded as a vendor-neutral certification within the defensive cybersecurity domain (referred to as the blue team). Additionally, the CySA+ certification is recognized as an approved baseline certification by the Department of Defense (DoD), whereas the PenTest+ is still awaiting DoD approval at the time of writing.
Now that you understand the differences between CySA+ vs PenTest+, you can choose the certification that best aligns with your needs. Cybersecurity is an exciting and promising career field that significantly impacts various aspects of our daily lives. The knowledge gained from one exam can be complemented and enriched by the other. If you aspire to excel in cyber defense, understanding potential hacking attacks and their preventive measures is crucial. Similarly, if your passion lies in penetration testing, comprehending vulnerabilities and the defensive mechanisms to counter them is essential. Therefore, it is safe to say that both exams are indispensable for your career, as they equip you with valuable knowledge from both perspectives of the cybersecurity landscape.
What are the Pros & Cons of CySA+ vs Pentest+?
 
CySA+
Pentest+
Pros

Offers a thorough grasp of cybersecurity principles and practices
Delivers in-depth knowledge of the security environment
Attains worldwide recognition as a valuable certification
Features an exam that is relatively manageable to pass
Comes with an affordable examination fee

Offers a comprehensive comprehension of the security landscape
Earns global recognition as a reputable certification
Encompasses a broad array of subjects, including web and mobile application security
Presents a challenging exam that requires substantial effort to pass

Cons

Necessitates a minimum of 5 years of cybersecurity experience
Demands a significant time commitment to complete the certification exam due to its extensive content
May not encompass the most recent technologies and emerging threats

Mandates a minimum of 10 years of cybersecurity experience as a prerequisite
Demands a significant time commitment to complete the certification exam due to its extensive content
Involves a higher cost for the exam fe
May not encompass all the latest technologies and emerging threats
FAQs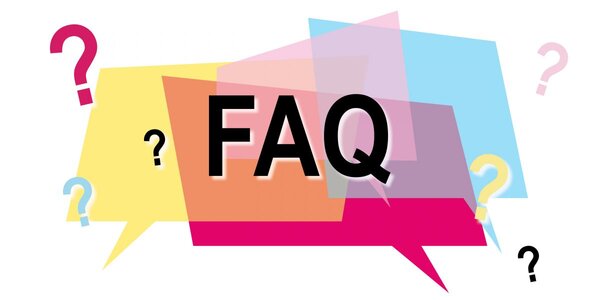 Should I take CySA+ or PenTest+?
Professionals who want to pursue a career as a cybersecurity analyst or engineer should begin with the CompTIA CySA+ training course. On the other hand, those curious to pursue a career as a penetration tester should focus on the CompTIA PenTest+ training course.
Is the CySA+ certification worth IT?
This certificate can help an individual grow their career in many related fields and is also one of the baseline certifications of DoD, which increases its value even more. The certificate validates the knowledge of the individual. It is prevalent in cybersecurity and has a lot of respect in this field.
What is CySA+ equivalent to?
When combined with the PenTest+ certification, professionals with a CySA+ designation receive credentials equivalent to those earned in the CompTIA Security+ exam. Those who show proficiency in CySA+ excel in system threat detection and data analysis techniques.
Can I get a job with just PenTest+?
There are several careers for professionals who are PenTest+ certified. This credential can help you land a job as a Penetration Tester, Vulnerability Tester, Security Analyst, Vulnerability Assessment Analyst and Network/Cloud/Application Security Specialist.
Do I need Network+ for Pentesting?
Network+, Security+ or equivalent knowledge. Minimum of 3-4 years of hands-on information security or related experience. While there is no required prerequisite, PenTest+ is intended to follow CompTIA Security+ or equivalent experience and has a technical, hands-on focus.
Conclusion
Which of these certifications you should take is dependent upon what you know, what you want to know, and what job you want. However, we would recommend taking both exams. With the knowledge you learn in one exam, it can be enhanced by the other.
What the CySA+ lacks, the PenTest+ usually ends up filling you in on. For you to be good at either side of network security, you need to know about the other. For you to be good at cyber defense, you need to understand potential attacks that hackers could use to exploit your systems. For you to be good at penetration testing, you need to understand potential exploits for vulnerabilities and what defensive mechanisms they could have. Both CySA+ vs Pentest+ exams and more importantly, having the knowledge that is covered on both exams, is a great benefit to your career.