If you've begun looking into a nursing career, you've probably come across the terms Registered Nurse (RN) and Licensed Practical Nurse (LPN) in your research. If you're considering a career as a nurse, you could be wondering about the difference between the LPN and RN NCLEX exams.
Both types of nursing are important to the healthcare profession as they provide direct patient care. However, there are a few major differences between them that you should be aware of.
Let's get started with our free NCLEX RN practice test to pass the real exam with a high score on your first try.
Difference Between LPN And RN NCLEX
For LPN RN NCLEX exam, in short, the difference between the two nursing roles is the nurse's education and license.
Registered nurses (RNs) have completed an Associate Degree in Nursing (ADN) or a Bachelor of Science in Nursing (BSN) degree (or, in rare cases, a diploma program) and then passed the NCLEX-RN licensure exam.
Licensed Practical Nurses (LPNs), sometimes known as Licensed Vocational Nurses (LVNs), have also completed schooling, although in a different program than registered nurses. These typically last two years and are available in community or vocational colleges. To become licensed, prospective LPNs must take and pass the NCLEX-PN licensure exam first.
LPN vs RN Job Duty Differences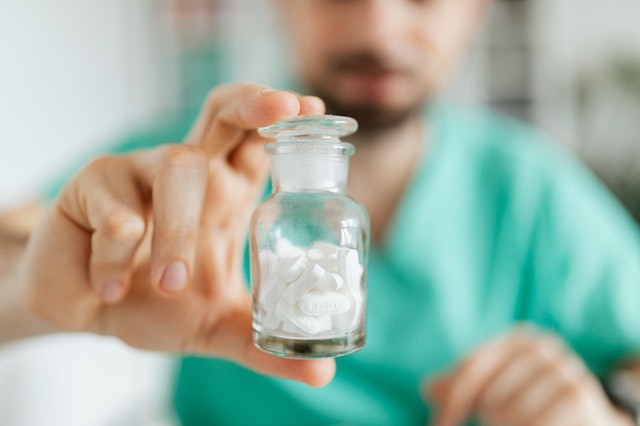 Both RNs and LPNs are responsible for a wide range of patient care duties. To fully comprehend the differences between the professions, it is necessary to first comprehend their scope of practice: the practices and professional duties that an RN and LPN are legally permitted to practice under state law.
Based on education, experience, and training, an RN and an LPN acquire separate professional licenses. The scope of practice that a clinician can legally have is determined by these licenses. (Since each state has its own Nurse Practice Act, RNs and LPNs' scope of practice varies slightly across the country.)
RNs have a broader scope of practice and must complete significantly more education to obtain licensure. In most circumstances, RNs can operate autonomously. LPNs, on the other hand, must work under the supervision of a physician or an RN.
RNs can provide a higher level of patient care, frequently providing 1:1 (one nurse to one patient) or even 2:1 care in extreme circumstances (2 nurses to one patient). RNs in medical-surgical specialties usually have 3-5 patients at a time.
LPNs have higher patient loads during a single shift since they care for patients with lower acuity; often as many as a dozen or more at a time. During shifts in senior care centers, some LPNs claim to have cared for up to 30 people.
LPN Job Duties
LPNs are responsible for a variety of duties, including
Collecting and charting vital signs;

Checking blood sugar levels;

Distributing oral medications;

Ambulating, and assisting with daily activities (such as getting dressed or drinking/eating);

Assisting with bathing and toileting;

Other patient-care tasks
RN Job Duties
Many of the same duties that LPNs do are also performed by RNs. The RN, on the other hand, has a broader scope of practice. It also includes responsibilities like
Assessing patients;

Starting IVs;

Distributing oral and IV medications;

Collecting blood samples;

Performing physical exams;

Conducting various diagnostics tests;

Educating patients and families;

Working with physicians to develop treatment plans for patients;

Counseling patients;

Coordinating treatments with ancillary healthcare professionals (such as nutrition consults, physical therapy, wound care consults, or diabetes specialist consults, to name a few)
RN vs LPN Educational Differences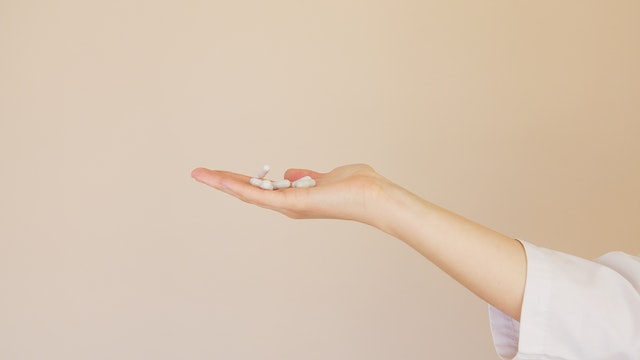 Is LPN NCLEX test easier than RN NCLEX?
Ethics and nursing skills are included in both the LPN and RN curriculums, and both require successful completion of hands-on clinical rotations. Yet, there are some important differences between the two programs:
LPN Education
An LPN might complete their education at a vocational school or a junior college. Programs are typically one year in length and include both classroom and clinical hours.
The cost of an LPN program can range from $7,000 to $40,000.
An LPN's standard curriculum will include
Introduction to nursing;

Legal and ethical aspects of nursing;

Nursing theory;

Anatomy and physiology;

Documentation and medical terminology;

Lifespan growth and development;

Infection control and prevention;

Patient safety;

Medication administration;

Basic patient care: mobility, hygiene, comfort & rest;

Med surge nursing;

Mental health;
RN Education
An associate's degree in nursing from a community college (ADN) requires two years to complete, while a bachelor's degree in nursing requires four years (BSN).
The cost of becoming an RN is dependent on your level of education. An ADN from a community college might cost between $10,000 and $15,000. A BSN from a four-year university, on the other hand, might cost between $35,000 to $110,000.
An RN's standard curriculum will include:
Nursing fundamentals

Ethics in nursing

Nursing theory

Biomedical statistics

Anatomy and physiology

Microbiology

Chemistry 

Nutrition

Nursing assessment

Psychology

Pharmacology

Gerontology

Mental health

Obstetrics

Emergency care

Population-based practice

Clinical rotation requirements for each specialty
RN Licensing vs LPN Licensing
Licensure and maintenance requirements for LPNs and RNs differ by state, thus knowing your state's specific regulations is essential. However, the following are the major differences between the two:
LPN Licensure
Licensure for an LPN requires the following:
A diploma from an accredited, licensed vocational, or community college LPN program. 

Pass the National Council Licensure Examination (NCLEX-PN) certification to practice in the United States.  

Renewal of your LPN license every two years by completing the required continuing education hours in your state.
RN Licensure
Licensure for an RN requires the following:
Graduation from a nursing school accredited by the Commission on Collegiate Nursing Education (CCNE) and the Accreditation Commission for Education in Nursing (ACEN).

Pass the National Council Licensure Examination (NCLEX- RN) in order to become a registered nurse.

Renewal of your RN license every two years by completing your state's continuing education requirements.
Differences in Pay & Career Outlook for LPNs and RNs
Obviously, more pay comes with more education.
RNs can earn significantly more money than LPNs (about 40-60% more per year), however, LPNs can still eaRN a decent salary.
Register Nurses
Percentile
0.1
0.25
50%
(Median)
0.75
0.9
Hourly Wage
$22.65
$27.01
$32.91
$40.27
$49.52
Annual Wage
$47,120
$56,190
$68,450
$83,770
$102,990
(Source: Bureau of Labor Statistics)
Licensed Practical and Licensed Vocational Nurses
Percentile
0.1
0.25
50%
(Median)
0.75
0.9
Hourly Wage
$15.63
$17.81
$21.20
$24.63
$29.05
Annual Wage
$32,510
$37,040
$44,090
$51,220
$60,420
(Source: Bureau of Labor Statistics)
In addition, because obtaining a practical nursing degree takes less time, an LPN can enter the workforce sooner.
LPNs can often continue their education while working in the medical field because many health care institutions will gladly pay some or all of the costs associated with achieving a higher degree.
These factors should be considered by those considering each option.
RN vs LPN Differences in Career Advancement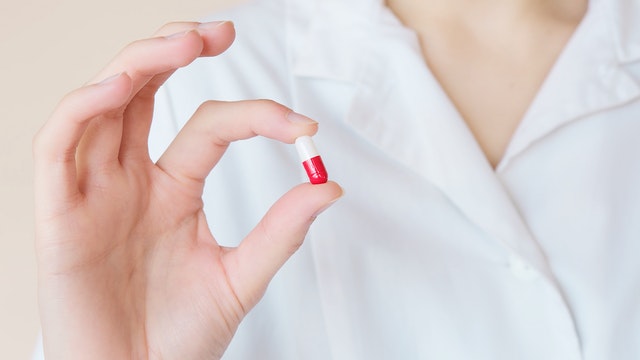 Both RNs and LPNs can advance their careers by eaRNing more work experience and obtaining higher education.
LPN career advancement opportunities include moving into alteRNative healthcare environments, including mental health institutions, physician offices, physician offices, geriatric facilities, and home health care.   An LPN may also consider completing their education and becoming a registered nurse by completing an LPN to RN bridge program.
RNs can develop their careers by moving into different areas of the hospital or institution. RNs who desire to get more administrative experience could consider moving into leadership or educator roles.
RNs may also consider advancing their careers through higher education by following one of the following paths:
RN to BSN (if you don't already have a Bachelor of Science in Nursing)

MSN (Masters of Science in Nursing)

NP (Nurse Practitioner)

DNP (Doctor of Nursing Practice)
How to Decide Between Becoming an LPN or an RN
When selecting whether to become an RN or an LPN, there are many aspects to consider. To begin, consider your long-term career goals. This may assist you in determining how much time and money you will need to spend to find a career that is right for you.
In either case, the professions are the backbones of the healthcare sector, with a common goal: to provide the best patient care.
Conclusion
Unfortunately, the decision of whether an RN or LPN position is right for you is something you must reach on your own.
Hopefully, the points made above will help you know the difference between LPN and RN NCLEX and it will help guide you in the right direction.
Don't forget to take our free NCLEX practice test to get familiarized with the format as well as the questions of the actual exam to strengthen your knowledge and skills, as a result, enhancing your chance to pass the NCLEX exam with a high score on your first attempt. Good luck to you!