Earning a PHR Certification is not as costly as other HR Certifications, but it does need extensive study and/or experience. A PHR should be viewed by career human resources professionals as a long-term investment that will expand their expertise and elevate their status among employers. Keep reading to know more details about PHR certification cost below.
What Exactly Is A PHR Certification?
Obtaining a PHR certification indicates that the individual has effectively acquired a broad understanding of the principles of human resource management. Employee and labor relations, company management, talent planning and acquisition, incentives, learning and development, and employment legislation are the six primary areas of these principles.
How Much Is The PHR Exam?
The Professional in Human Resources test or PHR exam cost includes a price of $395. This cost is required for candidates to register for a test venue and date. Until this amount is collected, candidates will not be considered registered for the exam. Almost the majority of the exam expenses will be paid to the Human Resources Certification Institute (HRCI). Checks, money orders, and major credit cards are accepted. No costs are refundable.
Costs of Rescheduling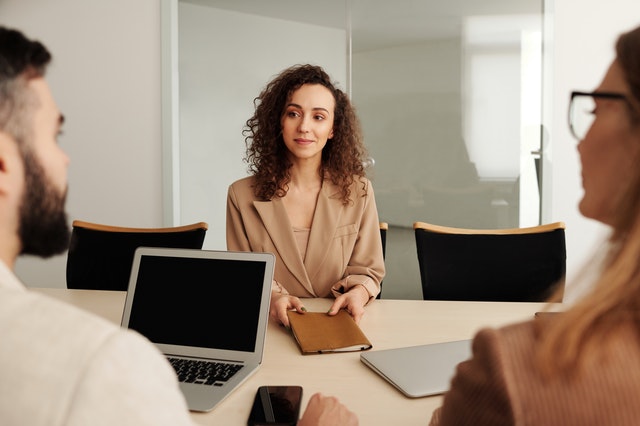 A candidate must contact Pearson VUE if they need to reschedule a test. If the applicant reschedules the exam up to three business days before the originally scheduled exam, Pearson VUE will only charge a $150 rescheduling fee. If a candidate is unable to reschedule within two business days following the exam, they may be charged the entire cost of the new exam as well as application costs.
Another possibility is that a candidate will fail the test on the first attempt. If a candidate wishes to repeat the test, they must wait 90 days before doing so. They will, however, have to pay all of the exam and application expenses again.
If this is an issue for you, the HRCI provides Second Chance Insurance for $250. This is not a mandatory cost, but it is completely voluntary. Some applicants may consider it a good investment to avoid having to pay the whole exam price for a retake, while others may choose not to.
Fees Not Included in the Price
As you prepare for the fees connected with PHR certification, keep in mind that the test is not the only element of the process that requires payment. In addition, there is a $100 application fee besides the PHR cost. If you schedule your exam by phone, you will be charged an extra $10. Please visit these sources and guidelines if your individual state or exam has additional expenses.
Finally, applicants should think about the costs of test prep courses. PHR certification examinations can be difficult, therefore some applicants opt for a formal prep course to help them prepare. These courses are provided by both the HRCI and commercial firms. Prices vary depending on the source and bundle but can reach $1,200. If you can pay for the exam price, application fee, and prep course all at once, the HRCI does offer certain bundle alternatives.
In addition to the prep courses you select, you may look into some of the tools and study aids accessible. The PHR Material Guide, which includes exam information, PHR practice test, and more, is a wonderful place to start. You may also use the PHR Certification Exam Study Guide – Professional in Human Resources, which is a 20-chapter study guide with courses and practice problems. It discusses organizational rules, employee rights, labor relations, employee feedback, record-keeping, organizational structure, diversity, communication, and workplace safety.
Registration for the PHR Exam
In general, you will register for the test throughout the PHR application process. Begin by registering for a new account with HRCI at hrci.org. Then, choose the certification you want and fill out the application. During this time, you can:
If you have a handicap, you can request specific testing accommodations.

Show evidence of eligibility. This usually involves documenting your education and job experience on the application form. If you are chosen at random for an audit after completing your application, you may be requested to produce educational transcripts and additional information.

HRCI sells extra preparatory supplies (optional)

Examine HRCI's testing regulations and procedures.

Pay for the examination. HRCI accepts the majority of checks, money orders, and major credit cards. A PHR certification costs $395 plus a $100 application fee as of 2018.
The HRCI will analyze your information and assess your eligibility when you submit your application with payment. If everything checks out, the application will be accepted and your PHR exam will be scheduled. The test may be scheduled online at any time through Pearson VUE, but it's better to do it as soon as you're ready because you must book the exam within 120 days of approval, and seats fill up quickly.
You'll have earned your PHR certification after you finish and pass the test! Your certification will be valid for three years. During this period, you can renew your PHR by obtaining 60 continuing education credits or retaking the test.
Who Should Get PHR Certification?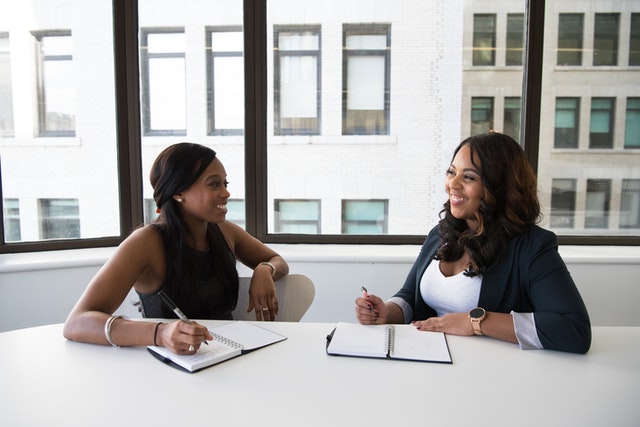 The HR Certification Institute (HRCI), a reputable nonprofit organization that offers a number of HR professional certifications, bestows the Professional in Human Resources distinction. HRCI is widely regarded as the gold standard in HR professional development.
How to Become a Human Resources Professional
Candidates for the PHR certification must have a certain level of education and experience, as well as pass a demanding exam. There are various ways to meet the education/experience criteria. Candidates must obtain a minimum of
One year of professional HR experience plus a master's degree; or

Two years of professional HR experience plus a bachelor's degree; or

Four years of professional HR experience plus a high school diploma.
The PHR exam is a computer-based test that consists of 150 multiple-choice questions. Examinees have three hours to finish the exam. Because each candidate's preparation requirements are unique, HRCI does not recommend any certain resource or technique of study.
HRCI offers a range of materials to assist self-study applicants to prepare for the examination, including study guides and online sample tests. In addition, HRCI maintains a comprehensive list of test preparation providers who employ both classroom and virtual education.
Is PHR Certification Worth the Money?
According to job posting statistics, the majority of companies want or highly prefer candidates for HR jobs to have some form of human resources certification. The PHR certification is regularly listed as a recommended qualification. Certification candidates provide businesses with the confidence that a specific level of knowledge and abilities has been obtained.
Pay levels for HR personnel with the PHR certification might be up to 3% higher, according to studies. For an HR professional earning $50,000, an extra 3% corresponds to an extra $1,500 per year, implying that applicants may recoup preparation expenditures in as little as two years, depending on the manner of test preparation used. Before obtaining certification, prospective PHR candidates should discuss potential prospects with their employers.
Based on the foregoing, the PHR certification is certainly worth the time and money commitment for individuals wanting a long-term career in HR management.
FAQs – PHR Certification Cost

Is this the right certification for me?
Earn the HRCI Professional in Human Resources (PHR) certification to further your HR career. The PHR certifies your knowledge of technical and operational areas of human resource management, including US laws and regulations. The PHR is for the HR professional with program implementation expertise, a tactical/logistical orientation, accountability to another HR professional inside the business, and duties that focus on the HR department rather than the entire organization.
Is this the certification I need?
To further your HR career, obtain the HRCI Professional in Human Resources (PHR) certification. The PHR validates your understanding of technical and operational aspects of human resource management, as well as US laws and regulations. The PHR is for the HR professional who has program implementation experience, a tactical/logistical orientation, responsibility to another HR professional inside the company, and responsibilities that are focused on the HR department rather than the broader organization.
What is the exam format and duration?
2 hours for the exam

Exam length: 90 scored (mainly multiple-choice) questions + 25 pretest questions

Computer-based exam at a Pearson VUE testing facility or from the comfort of your own home or workplace utilizing OnVUE (Learn more about Online Proctoring)
When will the exam be held?
PHR exam testing appointments are available all year and are subject to test center or online appointment availability.
Summary
For those individuals attempting a long-term career in HR administration, the PHR Certification is certainly worth the investment of time and money. There are several compelling reasons to acquire professional human resource certification. To begin with, it is a novel approach to assisting individuals and businesses in operating effectively and ethically. Working as a PHR lets you interact with a wide range of individuals and influence business environments for the better. Hope you found our pages about PHR certification cost may assist you to prepare before taking the exam. Best wishes to you!