In the US, there will be more than 1.4 million real estate brokers working as of 2020, and the market craze will only increase that number. A career in real estate sales is intriguing to a lot of potential employees because of its mobility, freedom, and, of course, its potential for financial gain. The amount of money a realtor may make, though, is essentially limitless. But first, you need to earn a license before becoming a real real estate agent. So how to get a real estate license? Check this article to find the answer!
On this website, we offer thousands of free Real Estate practice test questions to help you thoroughly prepare for this exam!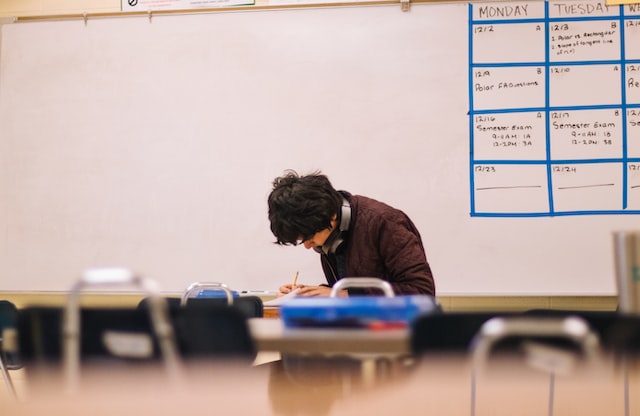 How To Get a Real Estate License?
If you want to become a real estate agent, you will need to invest some money and effort upfront. The sums required may vary depending on which state you choose to obtain your license in. The processes required to become a real estate agent are outlined here, however, the specific requirements change depending on the state. Let's follow this article to deeply understand the steps to get your real estate license and start your career as a professional brokerage or agent.
Investigate Your State's Requirements
A nationwide real estate license is not available, thus you must complete your state's particular licensing criteria. Conduct research on the website of the real estate regulatory office that serves your state, which may be located by checking the regulatory agency database maintained by the Association of Real Estate License Law Officials (which is also known as the ARELLO). Each state has its requirements concerning:
Age

Educational certification 

Proof of CE (Continuing education)

Both pre-licensing and post-licensing criteria must be satisfied

Exams and their eligibility

The application procedure and associated costs

Report of your previous criminal history
Because of the existence of reciprocal licensing agreements between some states and other states, it is possible to get a license in one state and then use it in another state without having to retake any other kind of exam.
Participate in a Pre-License Educational Program
You must pass a pre-licensing course from a real estate licensing school accredited in your state for about $350 before you can take the exam to obtain your real estate license. Regardless of where you live, this is the same.
The course requirements vary across states. In the state of California, prospective purchasers and sellers are required to complete a total of 135 hours of real estate education. The Florida course may be finished in just 63 hours, as opposed to the 75 hours required for the courses in New York and Georgia.
Both in-person and online courses must be approved by the state body in charge of regulating the licensing of real estate professionals in your state. Before enrolling, confirm that a real estate school is accredited and authorized by your jurisdiction.
Take the Real Estate Licensing Exam in Your State
You must be guided by your teacher through the scheduling, signing up for, and paying for the licensing exam. The typical cost of the examination can range from $100 up to even $300. Real estate computer-based tests have a total of 2 main sections: a national component covering general real estate concepts and practices, and a state-specific portion covering the laws governing real estate in your jurisdiction.
Although the real estate exams provide a multiple-choice question format, each state has its own requirements for the number of questions and time allotted for the exam. You must receive a passing score on each segment of the test in order to pass it. Each component is assessed separately. In case you receive a failing mark in either of the two subjects, you will be given the opportunity to take exam one again. Each state has its own rules on the number of times you can take a test again, the amount of time you must wait between tries and the deadline for finishing any retakes.
Passing the Exam and Applying for Your Real Estate License
Following successful completion of the examination, you will be required to hand in your test results, together with your license application and the associated payments. The price for applying for a license will range from $50 to $300, and there is a possibility that you will be asked to go through a background investigation, which would cost between $50 and $100.
Before you submit your application, you should first find out from the real estate commission in your state whether or not you are required to obtain Errors and Omissions (which is also known as E&O) insurance. This kind of real estate insurance safeguards real estate agents from monetary damages as well as legal action that may be taken against them as a direct consequence of the service they do. You may be offered this insurance from time to time by your brokerage. If you do not already own it, you will likely be required to get it before submitting your application.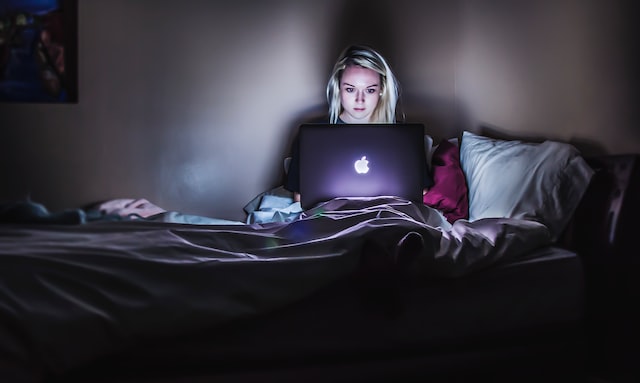 To apply for a license to practice real estate in any state, it is necessary for you to reach the age of at least 18, and also have a high school diploma or a GED. You also need official permission to work in the US, and several states demand that you be a citizen of the state in which you are seeking employment.
After you have handed in your application, the processing time for your license will range anywhere from 1 week up to several months.
Try Becoming a Real-Estate Realtor
The terms real estate agent and realtor are occasionally used interchangeably. Realtors are permitted to help buyers and sellers during the real estate acquisition process because they are members of the National Association of Realtors (also popularly known as NAR), abide by its strict Code of Ethics, and are linked with this organization.
The National Group of Realtors is the largest trade affiliate in the United States, with 1.5 million members who operate as salespeople, brokers, or other kinds of jobs within the real estate field.
Realtors have access to Realtors Property Resource, the largest online real estate database in the United States built from public records and assessment data (also known as the RPR). It includes information on institutions, plans, licensing, mortgages, and debt data, as well as large foreclosure data.
Read more >> Real Estate Math: Common Terms and Tips You Should Know
Taking Part in a Real Estate Brokerage
It would be best if you worked as a real estate agent under the direction of a supervised broker. This broker must hold a state license to keep an eye on real estate deals and ensure that their agents follow the relevant moral and legal standards. You won't often get compensated on an hourly basis. The brokerage will likely instead pay you a share of the commissions it receives from the real estate sales related to your efforts.
Depending on your agreement with your brokerage, you can be forced to pay for desk fees, technology fees, business cards, advertising materials, and various other costs related to conducting business. There will also be extra one-time and recurring expenses, such as the cost of renewing your license annually, the cost of lock boxes, the cost of continuing education, and the cost of multiple listing service subscriptions (also known as MLS). The typical monthly fee for joining a brokerage is between $25 and $500.
How Much to Get a Real Estate License?
The majority of candidates may expect to spend between up to $2000 to fulfill all of the expenditures associated with applying, which include taking a pre-licensing course, purchasing test preparation materials, paying the exam price, undergoing a background investigation, paying application fees, and accrued expenses. However, the prices change depending on the state, and the MLS membership fees vary depending on the county throughout the US. The following is an in-depth discussion of the associated expenses, including some example prices for New York, Washington D.C, or Los Angeles.
The Bottom Line
A real estate license may help you get profitable work in the real estate market, and a career as a real estate agent can provide you with flexibility. How to get a real estate license? As a real estate wannabe, this article may advance your career, raise your marketability, and boost your earning potential.