You finally decided to earn a recognized and trusted HR credential from HRCI. Read on to know about the PHR exam registration: PHR test dates 2022.
Let's get started with our free PHR practice test to get familiarized with the format as well as the questions of the actual exam to strengthen your knowledge and skills, as a result, enhancing your chance to pass the PHR exam with a high score on your first attempt.
Register for PHR Exam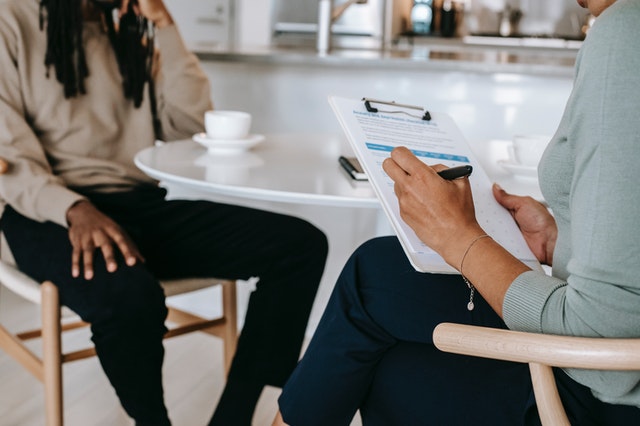 A visit to the Human Resources Certification Institute (HRCI) website at hrci.org is required to register for any PHR certification (including the PHR, GPHR, PHRi, or PHRca). You can learn more about your certification and the organization by visiting this site, as well as create an account to complete the registration process.
You can apply for PHR certification and register for the exam at any time because the process is entirely online. However, before you start, spend a few minutes reviewing the most up-to-date information and qualifying requirements for the PHR.
All HRCI certifications are based on educational and professional experience, geographic area, and whether or not you work for a multinational company. It's possible that a different level or type of certification is preferable for you; if you're not sure, the HRCI website includes a brief Which Certification is Right for You? questionnaire that can help you determine.
When you're ready, complete the PHR registration procedure by following the simple step-by-step directions.
Step 1: Create Your HRCI Account and Profile
Create an account with HRCI on the official website if you haven't already. To begin, add your email address and password, followed by your full legal name, residence country, and organization.
Use your full name as it appears on any official, unexpired government-issued ID form when creating your user profile. The name on your profile and application must match the name on your identification once you arrive at the testing center.
You'll be able to complete your user profile and include more information, such as your home address and job details after you've created your account.
Step 2: Select Your Certification and Apply
Next, on your user profile, go to the My Exam Applications section. Click the Apply button for the certification you want to get.
Complete each page as follows:
Page 1: Personal information, such as your legal name, address, and any HR affiliations or preparation courses you've taken. If you already noted it in your HRCI profile, some of this information may be automatically filled in.
Page 2: Professional and educational experience. Signify your highest level of education and any relevant job experience; HRCI will review your application to ensure that you match the eligibility requirements. You can also be chosen at random for an application audit, during which you'll be required to provide additional information.
Page 3: Fee Review. The PHR, PHRi, and PHRca are now $395 each, while the GPHR costs $495. A $100 application fee is also required for each certification. Additional testing materials can be included in your total cost, but this is completely optional.
Page 4: Special Accommodations You must submit a Special Testing Accommodation Request form with your exam application and show professional documentation if you require alternative testing arrangements due to a documented handicap. Many common medical/comfort aids and mobility gadgets are already allowed by default at all Pearson-VUE testing centers.
Page 5: Read through HRCI's global privacy policy, testing procedures, and code of conduct. Before submitting your application, you must confirm that you have read and understood these documents.
Submit your application and check out when you're finished. You can also save your work and come back to it later if needed.
Step 3: Payment
Proceed to the checkout page once you've completed the application. Exam fees, application fees, and any additional testing materials needed in the application are all included in the total. All fees are paid in US dollars and can be paid using a credit card (Visa, MasterCard, or American Express), a money order, or certified, company, or cashier's checks from a US bank. Cash or personal checks are not recognized by HRCI.
Step 4:  Confirmation and Scheduling
Within one business day of submitting your application/payment, you should receive an email confirmation. Allow for additional processing time as HRCI reviews your application. This usually takes a day or two, with longer wait times for individuals who have requested accommodations or who have been randomly selected for auditing.
If your application is selected at random for an audit, you'll need to provide more documentation to HRCI, such as an audit form, educational transcripts, and more information about all jobs held, including documentation of job titles (such as a job description on company letterhead).
Your registration will be valid for 120 days if your application is approved. Otherwise, your registration will be canceled without a refund if you do not schedule your exam with Pearson-VUE during this time. Within this time frame, you may request a 60-day extension if needed.
Pearson-HRCI VUE's page at home.pearsonvue.com/hrci allows you to arrange your exam. You can use this website to find a testing center and schedule an exam that is convenient for you. It's best to schedule your exam as soon as possible to avoid disappointment, as seats can fill up quickly.
Exam Fees
Recertification Application Fees
The following are the fees for recertifying your HRCI credentials (subject to change without notice):
Recertification of 1 certification: 169 USD

Each additional certification: 50 USD

Suspended Fee: 100 USD
Whether your application is approved or you no longer need to recertify the credential, the recertification application fee is non-refundable. For example, if you pass the SPHR® exam after applying for PHR® recertification, we cannot refund the fee.
Payment Methods
When you apply for recertification, you must submit your recertification application fee.
HRCI accepts:
Visa

MasterCard

American Express

Checks
Avoid Suspended Status
After your certification cycle ends, HRCI provides you with 12 months to recertify for a $100 fee. Your certification is temporarily suspended during this period unless you submit a completed recertification application and payment. During the suspension period, you will not be able to use the designation; however, you will be able to earn recertification credit.
PHR Exam Registration: PHR Test Dates 2022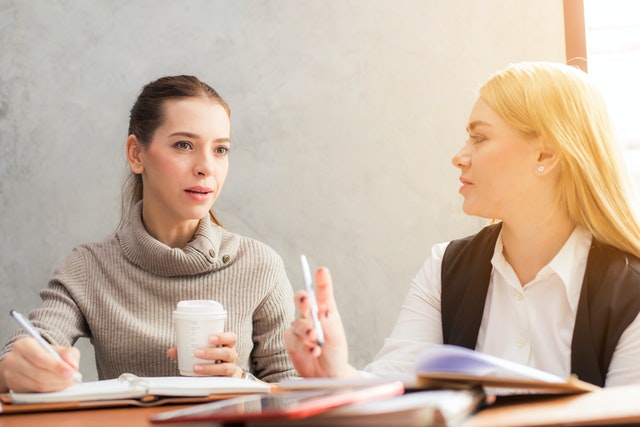 Let's discover PHR exam dates and locations in 2022.
PHR Certification Testing Dates
PHR testing is available all year, depending on test center availability. You can schedule your exam as soon as your application is approved, but you must take it within 120 days of the approval date.
PHR Exam Locations
Before you apply and plan your testing experience, look for a Pearson VUE test center near you or learn more about online testing.
On a first-come, first-served basis, test center and online testing appointments are available. If you schedule your exam as soon as your application is approved, you'll have a better chance of getting your preferred testing date and time. We recommend that you arrange your exam as quickly as possible after the end of your eligibility period.
HRCI closely monitors test center usage and reviews test center locations on a regular basis based on customer volume.
Contact HRCI
+1-866-898-4724 (U.S. Toll-Free) 
+1-571-551-6700 (Toll)
Email: [email protected]
1725 Duke Street
Suite 400
Alexandria, VA 22314
Business Hours
| | |
| --- | --- |
| Monday | 8:30 AM ET – 6:00 PM ET |
| Tuesday | 8:30 AM ET – 6:00 PM ET |
| Wednesday | 8:30 AM ET – 6:00 PM ET |
| Thursday | 8:30 AM ET – 6:00 PM ET |
| Friday | 8:30 AM ET – 6:00 PM ET |
| Saturday | CLOSED |
| Sunday | CLOSED |
FAQs – PHR Exam Registration

Can you take the PHR exam online?
For scheduling and testing, this online option is available 24/7/365. Log in to HRCI and choose the option to schedule via online testing to get started. To schedule your exam, look through the calendar and then choose a time and date.
How many times can you take the PHR exam?
You can retake the Professional in Human Resources (PHR) certification exam if you failed it the first time, but you must wait 90 days from the original exam date. The retake exam can be taken in a maximum of 120 days.
How long should you study for PHR?
The answers range from 2 days to a year when looking for certified people. Most test-takers spend more than 60 hours studying for the exam, according to the HRCI. The biggest impact on your timing will be your personal schedule.
Why PHR certification is important?
After testing, your PHR certification is valid for three years. You must acquire 60 recertification credits over a three-year period or retake the exam to maintain your PHR credential. 
Does PHR certification expire?
The Professional in Human Resources (PHR) credential is the most popular. The PHR demonstrates mastery of technical and operational aspects of HR management, as well as knowledge of US laws and regulations.
Conclusion
Now you know about the PHR exam registration: PHR test dates 2022. Don't forget to take our free PHR practice test to get familiarized with the format as well as the questions of the actual exam to strengthen your knowledge and skills, as a result, enhancing your chance to pass the PHR exam with a high score on your first attempt. Good luck to you!