Have you ever had the thought of obtaining your Project Management Professional (PMP)® certification cross your mind? If you pass the exam, you'll receive a lot of advantages from this certification, which is the gold standard in project management. For people who obtained their PMP Certification, one of those advantages commonly entails a significant pay raise. Learn more about these advantages and the factors affecting PMP salary by reading this article.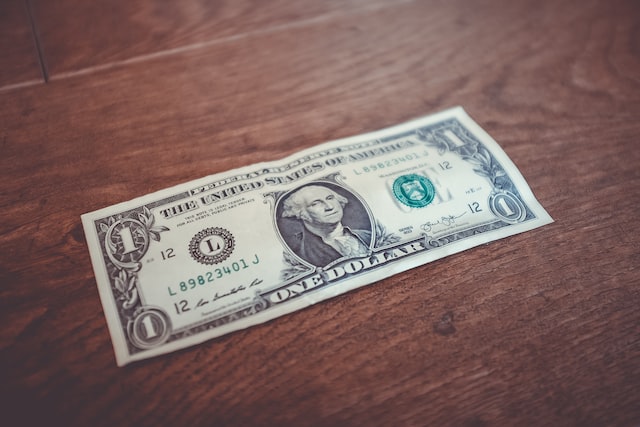 Does having a PMP certification affect your pay?
If you're a project management professional or are thinking about a career in the area, you may anticipate making almost twice as much money as the usual full-time worker in the US.
The average American worker earned $47,788 for a full-time job in the third quarter of 2019, per The Bureau of Labor Statistics. Project management specialists, on the other hand, earn a median salary of $92,000. Additionally, that number is significantly greater for individuals who have earned their PMP® (Project Management Professional) certification: Professionals with the renowned credential earn an average income that is 23% more than those without it.
Over the next 10 years, there will be an expected 2 million job openings, and the demand for people with project management experience will only increase. Earning your PMP Certification can help position you as a strong candidate to fill these highly sought-after responsibilities, regardless of how long your project management career has been going.
The PMP Certification is one of the most highly respected professional qualifications across various industries, and it is offered by PMI (the Project Management Institute). It's also regarded for being one of the hardest certificates to earn.
The Competitive Edge of PMP®
More people are enrolling in certification programs to distinguish themselves from their colleagues who lack certification by adding significant value to their resumes and providing evidence of their dedication. Both candidates and recruiters consider certifications to be a major plus on a résumé.
The PMI report lists a number of reasons why the PMP certification should continue to be recognized. The typical base income for someone with a PMP credential who has held it for five to 10 years is $113,000. With 10 or more years of certification, a PMP certificate holder typically makes around $120,000 annually.
The PMP® is not only the most prestigious credential in project management but also one of the greatest qualifications to obtain in general. It is understandable why so many people aspire to become PMP®s when you consider the statistics. The high income remains the main incentive for pursuing a PMP® certification.
Factors that affect PMP salary
Salary for PMPs by Job Title
There are presently 870,000 PMP holders recognized by PMI globally, and these people represent a wide range of professions and sectors. Based on your present employment, the compensation information that PMI has gathered from its members and credential holders might give you important insight into what you can anticipate to make after earning your PMP certification.
Project Manager III professionals have more duties than Project Manager I professionals, as would be expected, and their respective mean incomes ($112,314 and $89,380) reflect this.
In the PMI salary study, 82% of respondents had earned their PMP credentials. To provide you with the most complete picture of the extent of the income boost you could anticipate after earning PMP certification, the table below compares a variety of job titles with the salary data gathered from PMI, Payscale, and Glassdoor.
| Job Title | PMI Salary | Payscale Salary | Glassdoor Salary |
| --- | --- | --- | --- |
| Portfolio Manager | $134,000 | $85,075 | $105,775 |
| Program Manager | $121,650 | $81,124 | $98,323 |
| Project Management Specialist | $90,000 | $68,957 | $70,045 |
PMP Salary by Industry
The pay you might anticipate as a PMP-certified professional will also depend on the industry in which you work. Government employees make slightly over $116,000 annually, compared to $130,402 in the legal sector and $131,833 in the pharmaceutical sector for individuals employed in the private sector.
Additional noteworthy industry compensation variations for PMP Certification holders include:
| Industry | Salary Average |
| --- | --- |
| Aerospace | $121,923 |
| Engineering | $129,208 |
| Healthcare | $111,021 |
| Information Technology | $116,585 |
Across all industries, the division or department you work in will have an effect on your overall pay. For instance, the mean annual wage for people employed by an organization's IT department is $114,447, while the average wage for those working in research and development is $120,466.
Other significant departmental pay differences for those with PMP certifications:
| Department | Salary Average |
| --- | --- |
| Finance | $114,447 |
| Human Resources | $110,763 |
| Quality Management | $107,420 |
| Sales and Marketing | $109,952 |
Other Factors That Impact PMP Salary
The pay you may expect as a PMP Certified project professional will also depend on the size of the business you work for and the scale of the projects you manage, both in terms of the budget and the number of individuals on your project teams.
Conclusion
Although the pay and benefits seem fairly appealing, there is still a very long and structured path to travel. It takes a lot of commitment, guidance, and training in project management to meet the eligibility requirements and pass the PMP certification exam. Enroll in PMP certification training with a PMI-recognized training partner, such as invensis learning, to not only meet the eligibility standards but also to achieve the organized learning path necessary to pass the PMP certification exam on your first try.
FAQs on PMP
certification

Salary In 2023
How much money do project management experts make annually?
In the United States, the average PMP salary is $120,000 USD, whereas it is 93,000 CAD in Canada. The typical wage in Australia is AUD 130,000. Refer to Project Management Professional (PMP) Salary in 2022 for further information.
What Does a PMP Certification Increase in Salary?
According to PMI, the average yearly salary for non-certified project managers in the US is roughly $95,000. Project managers with a PMP certification, on the other hand, make $120,000 annually. On the basis of the PMP certification factor, it represents a wage rise of around 25%.
How long is the PMP certification valid?
The PMP certification is valid for three years, after which you must earn 60 PDUs in order to maintain it, starting on the day you pass the PMP certification exam. 35 of these PDUs are for education, while the remaining 25 are for giving back.
Is the PMP exam hard?
Although the PMP test is renowned for being difficult, PMI doesn't provide exact information regarding the passing score or failure rate. According to some project expert reports, the failure rate is roughly 40–50%, which means that only around half of first-time participants succeed on the PMP exam.
To help you familiarize yourself with the test format, we offer hundreds of free PMP practice exam questions that are based on the real test. Let's give it a try!