AWS Solution Architect Associate Exam is increasingly becoming a prestigious and top-of-interest IT certification exam ever. Many people want to take this exam to enhance their possibility of getting a high-paid job. However, not everyone knows how to book this exam. So how to schedule AWS solution architect associate exam? Find the answer in the below article!
On this website, we offer thousands of free AWS solutions architect practice tests to help you thoroughly prepare for this exam!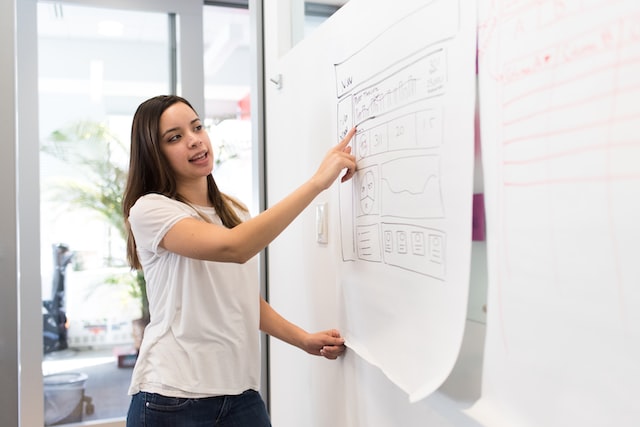 Who Should Take the AWS Certified Solutions Architect – Associate Exam?
Anyone with at least 1 year of practical experience developing ready-made, reasonably priced, fault-tolerant, and scalable distributed systems via AWS qualifies for the AWS Certified Solutions Architect – Associate credential. We advise that you have the following before taking the test:
One year of practical experience utilizing AWS technology, including AWS deployment and administration services and AWS computing, networking, storage, and database services

AWS workload deployment, management, and operation experience, as well as knowledge of how to integrate security measures and compliance standards

Utilization of both the AWS Management Console and the AWS Command Line Interface is familiarity (CLI)

Knowledge of the global infrastructure, AWS networking, AWS security services, and the AWS Well-Architected Framework

Capacity to specify requirements for an AWS-based application and identify which AWS services conform to a particular specification
AWS Solution Architect Associate Exam Scheduling Options
When registering for the AWS Solution Architect Associate Exam, you typically have 2 choices:
Online Proctoring
You may take the AWS Solution Architect Associate Exam from your home with online proctoring. For those seeking ease and flexibility, this choice is excellent. All AWS Certification examinations may be proctored online by one of two test administrators: Pearson VUE or PSI (for candidates in mainland China, online proctoring is only available via PSI). Online proctoring in English is supported by PSI as well as Pearson VUE. Pearson VUE and PSI both enable online proctoring in Mandarin in addition to English. Pearson VUE also offers online proctoring in Japanese.
With online proctoring, a real proctor will oversee your test session while you are connected to the internet. The proctor will make sure the testing environment complies with AWS security standards and is unaltered. The proctor will assist you with any technical problems you have throughout the test.
Although test appointments are available around-the-clock, seven days a week, it is advised that you plan your exam to increase your chances of finding a time that works for you (in your time zone).
Online proctoring is not yet accessible for applicants in mainland China, Japan, Slovenia, or South Korea, although this option is thought to be the best option for the majority of test-takers.
Testing Centers
You may also take the exam in person at a testing facility. People who need specialized equipment for an exam should choose this choice. As you are conducting the test at a specific physical testing facility, you must naturally account for travel time and costs. 
For Pearson VUE and PSI, you may use the accessibility search to discover a testing facility close to you. Remember that availability could be restricted based on where you are. 
How to Schedule AWS Solution Architect Associate Exam?
After going over the fundamentals, let's guide you through scheduling your AWS test.
Step 1: Create an AWS Account 
You must register for an account on the AWS website to schedule your AWS test. Making an account is simple. All you have to do is complete your registration by entering your private details. To protect your account from being hacked, AWS has a highly secure system that asks you to input OTP numbers provided by email and phone.
Step 2: Agree to the Terms of the AWS Certification Program
Until you've signed the AWS Certification Program Agreement, you will not be able to take any further action. The agreement outlines the guidelines for taking the AWS test. You attest that you are at least 18 years old and that you've understood and comprehended all of the conditions and policies by signing this agreement.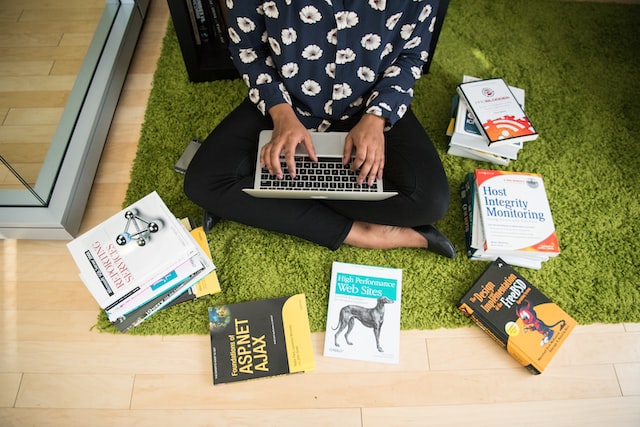 Step 3: Verify your information
Before moving on to the next stage, you must get your name verified. This is a security requirement put in place by AWS to ensure that only authorized people book exams.
Step 4: Click the Exam Registration Button
You'll find the Exam Registration button in the upper menu. To go on to the next phase, click this button.
Step 5: Choose Eligible Exams
On this page, you may discover a list of all the tests that qualify. To locate the test you wish to schedule, scroll down. You may take a variety of tests here, including those at the Associate, Professional, and Specialty levels.
Step 6: Choose a Vendor
You will see two columns on the right side of the list of eligible exams:
Appointments with PSI

Appointments with Pearson VUE
Select the 3rd vendor of your choosing after searching for the test you wish to take.
Read more >> Does AWS Require Coding? Reveal the Misconception
Scheduling AWS Solution Architect Associate Exam with PSI and Pearson VUE
We will guide you through both possibilities.
Schedule with PSI
Click the button labeled "Schedule with PSI" to be sent to the PSI website. If for any reason you are not being routed, you should click the "POST" button. Keep in mind that the PSI console will send you to a window that displays the information pertinent to the test that you have selected to take.

Before deciding on the best option, carry out a system compatibility check first. In this manner, you may be confident that your machine fits all criteria. You'll also receive an overview of the recognized identity documents that you will require for your test.

When you are prompted to pick the delivery mode for scheduling, ensure that the "Remote Online Proctored Exam" option is selected. You can take your test online, from your home, as a result of this.

When you reach the Payments Page, ensure to input your promotion or voucher code.
That wraps it up! Congratulations, you have completed PSI's booking procedure for your next AWS test!
Schedule with Pearson VUE
If you select "schedule with Pearson VUE," you will be sent to the Pearson VUE site to complete your scheduling. If you aren't transferred within 30 seconds, select the "force login attempt" option. Bear in mind that after selecting a test, you will shortly be taken to that particular test.

To take the test via the internet, click the "OnVUE online at my home or workplace."

It is strongly suggested to run a system test. This will assist in ensuring that your machine satisfies all of the specifications that have been laid forth. In addition, before beginning the test, check that your microphone, camera, and internet speed are all functioning properly.

Select your desired language and click continue. When you click next, you would be transported to a new tab that displays information on the test.

Next, "agree to online test and Amazon Web Services policies" and be sure to tick all the boxes.

On the next page, choose the language of the proctor.

Choose the date of the examination from the "Find Appointment" screen.

Go to the payments tab and pay for the test.
Well done! You have successfully scheduled your AWS test!
Next Steps
After you can successfully schedule AWS Solution Architect Associate Exam, the next step is to ensure that you are well-prepared to take the examination on the scheduled day. On the day of the test, you should make sure that the setting is calm and clear of any potential distractions.