There are a series of different evaluations referred to as the Test of Adult Basic Education (TABE) Examinations. These tests cover a variety of topics, some of which include reading, language, and math. There is no predetermined minimum score required to pass the test; nevertheless, your score ranges may be utilized to place you in one of many distinct adult education course groups. By reading this TABE test study guide, you will not only find out what topics are on the exam but also how to best prepare for those topics.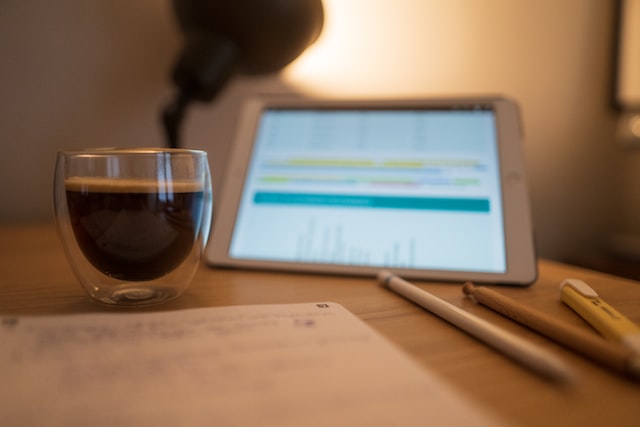 Format of the TABE Test
The test will most likely be administered at the educational institution that you are now enrolled in or that you want to attend. Because there are four different sorts of exams available, you are free to choose one of them to take based on the amount of information you already know. For the test, you should budget roughly three hours.
To better prepare you for the TABE exam, there will be a location test beforehand. This will be helpful to you and your instructor as you choose the exam level that is most suited for you. The completion of the location test is estimated to take around an hour.
There are a total of 5 different levels of TABE testing results:
Literacy (L)

Easy (E)

Medium (M)

Difficult (D)

Advanced (A)
You should be able to obtain a good indication, based on the results of the locator test, of which of these examinations you should end up taking. You may choose to take the test on a computer or with a pen and paper. Both options are available to you. The Advanced level of testing can only be completed on a computer.
Different Kinds of TABE Test
There are now four distinct types of TABE exams available to take:
TABE 11&12
The TABE 11&12 is the form of the examination that the vast majority of students take; for this reason, educators refer to it as the "basic test." Literacy, language, and mathematics make up the three major subjects that are covered in this curriculum. The whole test is meant to be reflective of the kinds of occurrences and problems that might arise in the workplace.
It is important to bear in mind that the TABE test is not designed to trick you into thinking that it is more difficult than it is. The sole reason it exists is to help identify the basis of your educational background.
TABE-PC
The TABE-PC is essentially the same test as the TABE 11&12; the only difference is that it has been converted into a digital format for your convenience and the convenience of your teachers. Your work is instantly graded and sent to your teacher as soon as the exam is complete. The built-in software ensures that results may be obtained in a timely manner even if they are being processed so quickly.
The software may provide recommendations on how to best assist your academic development over the following several months, as well as recommendations for the level of the TABE test you should take. By utilizing TABE-PC, you can ensure that you and your instructors are successfully working to define the needs for your learning. TABE-PC is an online assessment tool.
The TABE-PC is one of the quickest and most successful ways to determine your areas of strength and weakness across a range of subject areas and receive the appropriate support at a speed that works for you. It is also one of the most widely used standardized tests in the world.
TABE-Advanced Level
The TABE Advanced-Level test is the most beneficial choice for those who are interested in pursuing the General Educational Development (GED) certificate or another credential at a level equivalent to it. Because the information base is about on par with the required standard level for passing the GED exam, it might be employed quite effectively as a study resource.
The TABE-Advanced Level will also allow your teacher to know exactly what support you may need and in which sections it pertains before you take the GED. The test covers a variety of additional subjects in addition to those that are typically covered on the TABE 11&12 level.
There are two questions on the test that require you to write an essay, sixty multiple-choice questions in mathematics (including algebra and geometry), and thirty-five questions in each of science and social studies for the component of the exam that focuses on writing. You have the choice to take each of these examinations separately or all of them at the same time.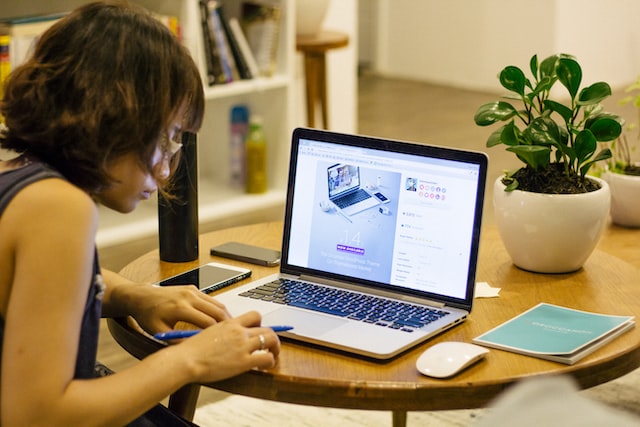 TABE CLAS-E
The capacity to communicate in English is evaluated using these assessments for adult students who are learning it as a second language. This version of the TABE test may be used by students who do not speak English as their first language to help them transition into mainstream educational settings or to direct them toward the appropriate career path. It is somewhat distinct from other versions of the TABE and has a curriculum that is relatively distinct from that of other TABE editions. 
TABE Test Study Guide: Test-Taking Tips
Manage your time wisely
Don't give up if you can't figure out an answer to a specific question; just go on to the next one and come back to it when you have more time. Keep in mind that there is a predetermined amount of time allotted for each segment; thus, you shouldn't spend an excessive amount of time on any one particular region.
Read the question carefully
Check that you have a clear understanding of what it is that is expected of you. We advocate reading each question twice, especially at the beginning of the test when you are likely to be hurrying and running on adrenaline. In particular, we recommend reading the first question twice.
Utilize your initiative
You have the option of proceeding intuitively or deductively when faced with an issue for which you are unsure of the solution. Follow through with whatever comes to mind initially while working instinctively. Because it originates in the subconscious, this observation is often accurate. If none of the solutions are immediately apparent, you will need to use deductive reasoning. Put a cross next to any answer that you are certain is incorrect, and then make your best estimate.
Take TABE practice tests
Online versions of the TABE practice exams are also available. Because the TABE examinations are timed, it is essential to practice taking the test under realistic circumstances. Make use of practice exams in conjunction with the self-assessments that are also accessible online to zero in on the subject matter that you need to strengthen the most.
On this website, we offer thousands of free TABE practice test questions to help you thoroughly prepare for this exam!
Comprehend the scoring requirements
On the TABE exam, there is no threshold for what constitutes a passing score. Instead, your TABE test scores range will be utilized to determine where you belong in the hierarchy of the courses and programs that you enroll in. For instance, colleges might include TABE examinations as a component of their adult education programs. Based on the results of the students' TABE exams, the colleges could then enroll the students in appropriate courses, such as Adult Basic Education or GED Test Preparation.
If you want to enroll in a program at a technical college or trade school, you may be required to take TABE examinations beforehand. Examples of such programs include automotive and cosmetology. Your institution or program may need that your TABE results be quite recent; for example, they must have been taken no more than 180 days or a year ago, respectively, for you to be placed into specified programs.
The Bottom Line
Again, we stress how crucial it is that you succeed on the TABE. It may help you and the people around you assess your current level of knowledge and identify any gaps in your education. Hope this TABE test study guide can help you during your process of preparing and acing this test.