The HR Certification Institute (HRCI) designed and maintains the Professional in Human Resources Exam to provide credentials to those seeking a professional career in HR. PHR is recognized as the premier HR certification organization worldwide. In this article, we provide the best PHR study guides. Read on to know more.
PHR Study Guide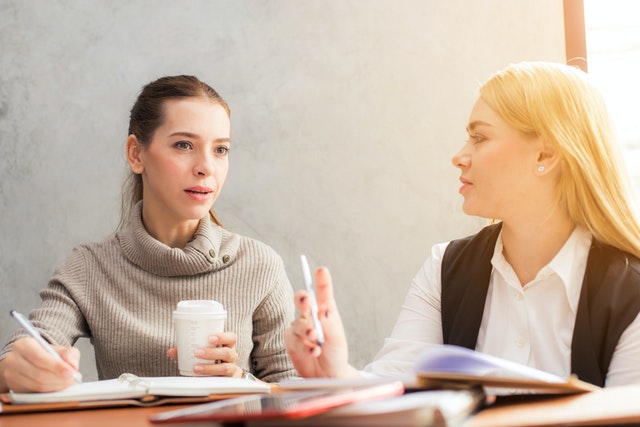 The PHR demonstrates your knowledge of technical and operational areas of human resource management, as well as US laws and regulations. The PHR is developed for an HR professional with program implementation experience, a tactical/logistical orientation, responsibility to another HR professional within the organization, and responsibilities that are focused on the HR department rather than the whole organization.
PHR certification is an excellent way to get started in the HR field.
Exam preparation can be hard, especially if you don't know where to start. Fortunately, there are a number of resources available to help you study for the PHR exam.
Since no single preparation method can meet the needs of every candidate, we recommend that you use a variety of tools and resources to improve your understanding of general HR principles and HR exam content.
| | |
| --- | --- |
| Exam Name | Professional in Human Resources |
| Exam Code  | PHR |
| Exam Fee | USD $395 |
| Application Fee  | USD $100  |
| Exam Duration  | 180 Minutes |
| Number of Questions  | 175 |
| Passing Score  | 500/700  |
| Format  | Multiple Choice Questions |
Professional in Human Resources Eligibility
To be qualified for the PHR, you must meet one of the following conditions for education and/or experience:
Have at least one year of professional HR experience and a Master's degree or higher.

Have at least two years of professional-level HR experience and a Bachelor's degree, OR 

Have at least four years of professional-level HR experience.
This certification is designed for those who have experience with program implementation and logistics but are not in management roles (more senior HR professionals or managers may want to consider an SPHR, or Senior Professional in Human Resources certification instead).
Earning a PHR certification is a great way to show your employers and colleagues that you are knowledgeable and committed to the field if you meet certain eligibility requirements. However, before you can earn your PHR, you must pass the PHR exam, which will put your skills and knowledge to the test.
PHR certification is primarily for people who work in the United States. PHRi (PHR International) and GPHR (Global PHR) certifications are recommended for international candidates since they cover topics that are more relevant to international businesses and organizations. A PHRca certification can also be used to demonstrate your knowledge of California's unique HR laws and regulations.
Professional in Human Resources Costs and Application Process
To apply for the PHR, create an account on the HRCI website, submit your application, then schedule your exam at a Pearson VUE testing center after it has been approved. The PHR exam is given year-round.
The exam fee for the Professional in Human Resources (PHR) is $395. The application costs $100.   Please note that there are no refunds once an application has been approved.
PHR Exam Format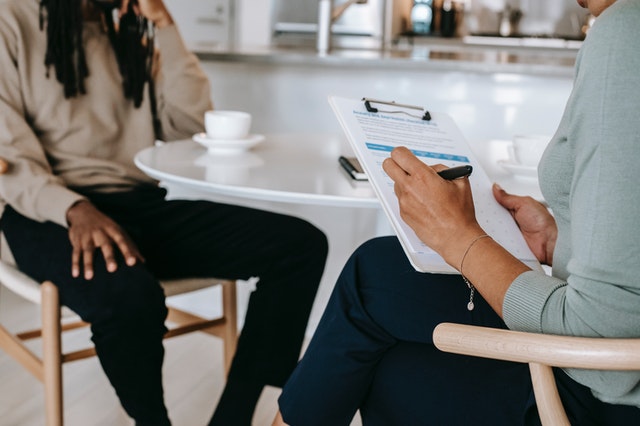 Business Management (20% of exam)
Responsibilities
Interpret and apply information about the general business environment and best practices in the industry;

Reinforce the organization's core values, and behavioral and ethical expectations through modeling, coaching, and communication;

Recognize the role of cross-functional stakeholders in the organization and develop relationships with them to influence decision-making;

Recommend and implement best practices to mitigate risk (for example internal/external threats, and lawsuits);

Determine the importance of data for recommending organizational strategies (for example diversity in hiring, attrition rates, time to fill, time to hire, ROI, the success of training).
Knowledge of
Values, vision, mission, and structure of the organization;

Legislative along with regulatory knowledge and procedures;

Corporate governance compliance and procedures;

Employee communications;

Professional and ethical standards;

Business elements of an organization (for example other functions and departments, competition, customers, products, culture, technology, demographics, processes, safety, and security);

Existing HRIS, reporting tools, and other systems for effective data reporting and analysis;

Change management theory, application, and methods;

Risk management;

Quantitative and qualitative methods and tools for analytics;

Dealing with situations that are unclear, uncertain, or chaotic.
Talent Planning and Acquisition (16% of exam)
Responsibilities
Understand federal laws and organizational policies to adhere to ethical and legal requirements in hiring (for example Title VII, disparate impact, nepotism, FLSA, independent contractors);

Develop and implement sourcing techniques and methods (for example employee referrals, social media, and diversity groups);

Execute the talent acquisition lifecycle (for example interviews, negotiation, extending offers, background checks).
Knowledge of
Applicable federal regulations and laws related to talent planning and acquisition activities;

Planning concepts and terms (for example forecasting, succession planning);

Current market situation along with talent pool availability;

Staffing alternatives (for example temporary employ, meant outsourcing);

Interviewing and selection techniques, terms, and concepts;

Applicant tracking systems and/or methods;

Impact of total rewards on retention and recruitment;

Candidate/employee testing procedures and processes;

Written and verbal offers/contract techniques;

New hire employee orientation procedures and processes;

Internal workforce assessments (for example workforce demographics, skills testing, analysis);

Transition techniques for corporate restructuring, due diligence process, mergers and acquisitions, divestitures, and offshoring;

Metrics to assess future and past staffing effectiveness (for example cost per hire, adverse impact, selection ratios);
Learning and Development (10% of exam)
Responsibilities
Consult with managers and employees on professional growth and development opportunities;

Implement and evaluate career development and training programs (for example management training, career pathing, mentorship);

Provide relevant data to management during succession planning discussions.
Knowledge of
Applicable federal regulations and laws related to learning and development activities;

Learning and development theories along with applications;

Training program techniques, facilitation, and delivery;

Adult learning processes;

Instructional design principles and processes (for example process flow mapping, and needs analysis);

Techniques for assessing the efficacy of training programs, including the use of relevant metrics;

Organizational development (OD) methods, problem-solving techniques, and motivation methods;

Task/process analysis;

Mentoring and coaching techniques;

Concepts and applications for employee retention;

Techniques to encourage innovation and creativity.
Total Rewards (15% of exam)
Responsibilities
Manage compensation-related information and support payroll issue resolution;

Implement and promote awareness of non-cash rewards (for example paid volunteer time, workplace amenities, tuition assistance, and employee recognition programs);

Implement benefit programs (for example, retirement plan, employee assistance plan, health plan, and other insurance);

Manage federally compliant compensation and benefits programs.
Knowledge of
Applicable federal regulations and laws related to total rewards;

Compensation policies, analysis, and processes;

Budgeting, payroll, and accounting practices related to benefits and compensation;

Job analysis and evaluation methods and concepts;

Job pricing and pay structures;

Non-cash compensation;

Methods to align and benchmark benefits and compensation;

Benefits programs policies, analysis, and processes.
Employee and Labor Relations (39% of exam)
Responsibilities
Analyze functional effectiveness at each stage of the employee lifecycle (for example hiring, onboarding, development, retention, exit process, alumni program) and identify alternate strategies as needed;

Collect, analyze, summarize, and communicate employee engagement information;

Understand the culture, theories, and practices of the organization, as well as opportunities and recommendations;

To promote outreach, diversity, and inclusion, understand and apply your understanding of programs, federal laws, and regulations (for example affirmative action, employee resource groups, corporate responsibility, and community outreach);

Implement and support workplace programs relative to health, security, safety, and privacy following federal regulations and laws (for example OSHA, workers' compensation, workplace violence, substance abuse, emergency response, and legal postings);

Promote organizational procedures and policies (for example, employee handbook, SOPs, expenses, time, and attendance);

Manage concerns or complaints involving employment practices, working conditions, or, behavior and escalate by providing information to appropriate stakeholders;

Promote tools and techniques for facilitating positive employee and labor relations with knowledge of applicable federal laws affecting union and nonunion workplaces (for example anti-discrimination policies, dispute/conflict resolution, sexual harassment);

Support and consult with management in the performance management process (for example employee reviews, promotions, and recognition programs);

Support performance activities (for example coaching, involuntary separations, performance improvement plans) and employment activities (for example reductions in force, job eliminations) by managing corresponding legal risks.
Knowledge of
General employee relations activities and analysis (for example, researching grievances, working conditions, conducting investigations, reports, etc.);

Applicable federal laws and procedures affecting employment, labor relations, security, and safety;

Human relations, culture, and values concepts, and applications to organizations and employees;

Review and analysis process for assessing employee opinions, attitudes, and satisfaction;

Diversity and inclusion;

Recordkeeping requirements;

Occupational illness and injury prevention techniques;

Workplace security and safety risks;

Emergency response, disaster recovery process, and business continuity;

Internal investigation, surveillance, and monitoring techniques;

Data security and privacy;

The collective bargaining process, concepts, and terms (for example contract negotiation, administration, costing);

Performance management process, analysis, and procedures;

Termination approaches, terms, and concepts.
How Is It Scored?
At the testing center, you will receive an unofficial copy of your exam results at the end of the PHR exam. Official results are generally available online within 1-2 business days through your HRCI account. When they are ready, you will be notified.
Your score report will show whether you passed or you failed, as well as your scaled score if you did not pass. If you do not pass the exam, you will obtain information on your performance in each of the major sections. This is only intended to serve as a guide for future attempts, not as an official domain score.
If you don't pass the PHR the first time, you may schedule a retake after a 90-day waiting period. You will have to reapply and pay another fee. A 365-day period can be used for three exam attempts.
Those who pass will receive instructions along with the official results on how to obtain their digital badge, which functions as your official certification. For an additional fee, a paper certificate is also available.
For three years, your PHR certification is valid. To keep your certifications, you'll need to obtain at least 60 recertification credits or retake the exam every three years.
PHR Exam Registration
In general, you'll register for the exam as part of the PHR application process. Begin by creating a new account with HRCI at hrci.org.  Then choose the certification you want and complete the application. During this registration process, you can:
If you have a disability, you can request special testing accommodations.

Proof of eligibility is required. This usually requires completing an application form and documenting your education and work experience. If your application is selected for a random audit after you submit it, you may be asked to provide educational transcripts and additional information.

Purchase additional preparation materials and resources from HRCI (optional).

Review testing regulations and policies of HRCI.

Pay the fee for the exam. HRCI accepts most money orders, checks, or major credit cards. As of 2022, the cost for a PHR certification is $395, plus a $100 application fee.
The HRCI will review your information and determine whether you are eligible after you submit your application with payment. The application will be approved if everything checks out, and you can schedule your PHR exam. You can schedule the exam through Pearson VUE at any time, but it's better to do so as soon as you're ready, since you must schedule the exam within 120 days of approval, and seats fill up quickly.
You'll have earned your PHR certification when you've completed and passed the exam! The duration of your certification will be three years. During this time, you can renew your PHR by finishing 60 continuing education credits or retaking the exam.
What to Expect on Test Day
The exam is computer-based and contains 150 scored questions as well as 25 pretest questions that do not influence your final score. Most of the questions on the test are multiple-choice. The exam will take 3 hours to complete. Additional test-day tips and procedures can be found below.
Arrive at the testing center at least 15 minutes before your exam is scheduled to take place. You may forfeit your test and test money if you arrive more than 15 minutes late.

Bring a government-issued form of identification that is not expired. For example, a  driver's license and a passport.

Please do not bring your own calculator since a calculator will be given on the computer testing program.

In the testing area, personal items such as cell phones, purses, and backpacks are not allowed. There may be available storage space for your items till the end of the test.
How To Prepare For The Professional In Human Resources Exam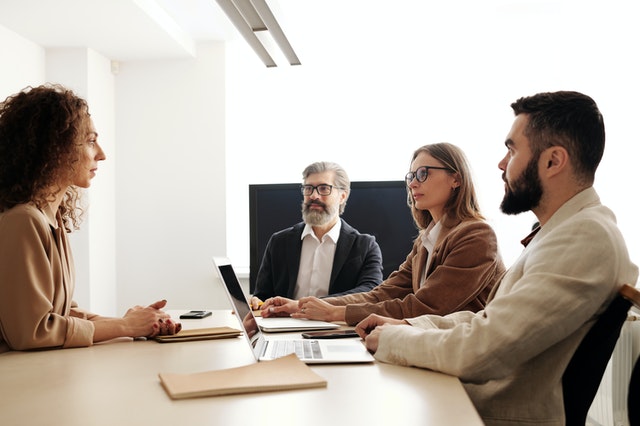 Self-Assessment
Consider your current level of readiness and work experience before deciding when to take the exam.
The exam weighting by functional area are
Business Management (20%)

Talent Planning and Acquisition (16%)

Learning and Development (10%)

Total Rewards (15%)

Employee and Labor Relations (39%)
You must be competent in all areas. Unfortunately, knowing a few topics well won't carry you.
Create Study Timeline
How much time will you need to study? It's impossible to answer this. In researching people who are certified, they spent a range from 2 days to a year studying for the exam. And according to the HRCI, most test-takers spend more than 60 hours.
The most significant influence on your timeline will be your personal schedule.
Evaluate Study Methods
Take note of which study methods have previously worked for you. When purchasing HRCI certification course materials, use these as a guide. Are there any techniques you've never tried before? Now is the time to put them to the test. Multiple techniques are mentioned by successful test-takers.
Consider taking an actual in-person or live online class in addition to evaluating your study methods.
Identify Budget
Determine your spending budget for materials in addition to the exam application and fee. The PHR currently has a $100 application fee and a $395 exam fee. There are a few free resources, but comprehensive programs are required. They are also not cheap. It's important to note that the HRCI does not endorse any specific course of study.
Take a LOT of Practice Tests
On our website, we provide a lot of PHR practice test. Early in your program, immediately take practice tests. Your testing results will demonstrate how well you studied. They'll tell you how you're doing in each functional area and show you how you're progressing.
Adapt your study schedule according to your practice test performance. Many PHR test-takers say that the actual test questions are more difficult than the practice tests. If you pass a practice test but lack in-depth knowledge of the topics, be sure to study them carefully.
Remember to spend just as much (if not more) time reviewing your practice test results. Examine each question, including those you answered and those you got wrong.  Keep in mind that some of your correct answers may have been guesses. You'll solidify your information and be less likely to second-guess yourself throughout the exam if you go through them again.
Prepare for Test Day
The day before, plan your driving (or public transit) route to the testing center. (Some candidates arrive at the testing center a few days before the test to double-check their location.)
As many personal items as possible must be left at home. Personal items must be stored in a small locker at the testing center.

Check traffic on the morning of the test to see if there are any delays. If required, alter your driving route.

Early departure is encouraged. If you've had time to relax before the test, you'll be a lot more relaxed.

Prepare to present a government-issued photo ID such as a passport or driver's license that is current (not expired).

For emergency closures and contact details, go to the Pearson VUE website.
During The Test
To start, read each question slowly two or three times. To reiterate, read through all of the options, even if the first one appears to be correct. Look for search terms for a better indication. It's important to note that more than one answer could be correct. The keywords can assist you in determining the best answer.
Marking Questions
You can mark questions you're not sure about and go back to them later. Make sure you don't leave any unanswered questions if you do this. It's a good idea to use this feature because you might be able to figure out the answers to subsequent questions.
What if you're unsure exactly about the appropriate answer? You boost your chances of picking the correct answer at random if you can eliminate just two answers.
Time
You should have completed dozens of practice tests, so you won't need to keep checking the clock to see if you're on schedule. Always keep in mind that checking the time, divert your attention.  However, there is one caveat to this. If you've marked a few questions to return to later, be sure you have enough time to do so.
Conclusion
PHR certification is a great achievement that will help you well throughout your career. Hopefully, this PHR study guide free will help you know how to pass the exam and determine your career path. We believe that the different learning styles require different tools that will help you increase your chances of success. We have compiled a list of the best study guides and practice tests we've come across. Some have practice tests that have been shown to enhance student grades by a whole letter grade (in some cases even more)! Visit our website to find more.
Don't forget to take our free PHR practice test to get familiarized with the format as well as the questions of the actual exam to strengthen your knowledge and skills, as a result, enhancing your chance to pass the PHR exam with a high score on your first attempt. Good luck to you!