Human resources work can be rewarding and requires specific skills. Because a career in human resources necessitates advanced work, most human resources professionals seek certification to develop their careers and improve their qualifications.
Earn the Professional in Human Resources (PHR) from HRCI to further your HR career. The PHR certifies your knowledge of technical and operational areas of human resource management, as well as US laws and regulations. 
The PHR certification is one of the most popular qualifications for HR professionals to pursue. In this post, we define PHR certificates and look at PHR certification requirements.
What exactly is PHR?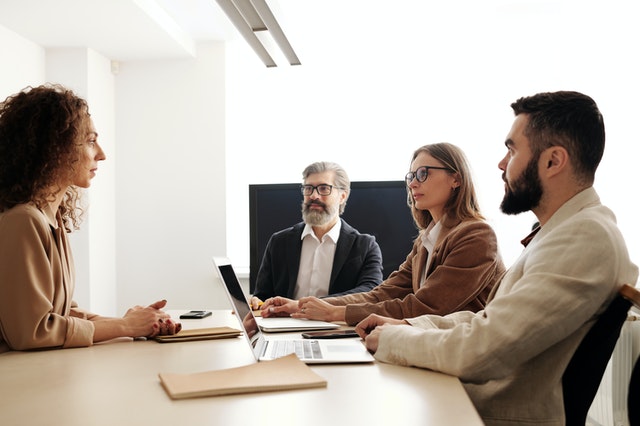 The HR Certification Institute (HRCI) established and maintains the Professional in Human Resources Exam to provide credentials to those who work in human resources and want to demonstrate their expertise in HR management. It is regarded as the world's leading HR certification institution.
A PHR certification can help human resources management advance their career by providing in-depth education and training in the technical and operational aspects of HR. This comprises human resource rules and regulations, program implementation methodologies, and logistical operations. 
Candidates can acquire their PHR certification by paying a one-time exam cost and an application fee, then studying for and passing a three-hour exam with 150 thorough questions and 25 questions.
Within the human resources field, the Professional in Human Resources certification is like a seal of approval. It demonstrates to any employer that you are knowledgeable in your profession, making you more appealing in the job market and opening doors to higher-level positions. Certification will almost certainly enhance your wage, both in terms of basic pay and the likelihood of promotion.
Individuals with PHR certification have proved their commitment to human resources management and are recognized as part of an elite network in the field. According to the Human Resources Certification Institute (HRCI), HR certification is becoming increasingly "required" or "preferred" in job postings. 
Because when companies hire certified HR experts, they hire peace of mind that those staff members have mastered the information they need to manage the organization's human resources and are staying current on changes to HR regulations and core practices, according to the HR Certification Institute.
According to a poll done by HRCI, 48 % claim that human resources certification has given them a competitive advantage over competitors. Are you willing to give your business an advantage?
Let's get started with our free PHR practice test to pass the exam with ease.
What are PHR Certification requirements?
Exam preparation can be difficult, especially if you don't know where to begin. First and foremost, you must understand professional human resources certification requirements. Candidates must have at least one year of professional experience in human resources and a master's degree or higher to be eligible for the exam. Another option is to have a bachelor's degree and at least two years of professional experience in human resources. Last but not least, you must have at least four years of experience in human resources and a bachelor's degree, high school diploma, or GED equivalent to be eligible for the PHR exam.
You must meet one of the following conditions to take the PHR:
Have a master's degree or higher and at least one year of professional HR experience

Have a bachelor's degree or higher and at least two years of professional HR experience, or

Have a high school diploma and at least four years of professional HR experience.
There is a $395 exam fee and a $100 application fee. These are not refundable, and they cannot be transferred. Online or over-the-phone applications are accepted.
When and where is PHR taken?
HRCI will issue you an eligibility ID after your application has been granted. You will have 120 days to schedule and take your exam.
Pearson VUE uses computers to give the PHR exam. This exam is available all year at one of Pearson's many nationwide testing centers. Some international websites may also be available.
Early registration for your exam is suggested to assure the time, date, and place of your choice. Seating is restricted and available on a first-come, first-served basis.
For people who may not be able to test under usual conditions, special accommodations are available. If you require this, you must make a request during the application or registration process. If sufficient documentation can be presented, this will have to be accepted.
For an extra price of $150, you can reschedule or cancel your exam appointment for any reason up until 48 hours before your initial exam. Otherwise, all payments paid up to that point would be forfeited, and you will be considered absent.
You will receive a confirmation email with the date, time, and instructions to your chosen testing center after you have scheduled your exam.
What do you need to bring?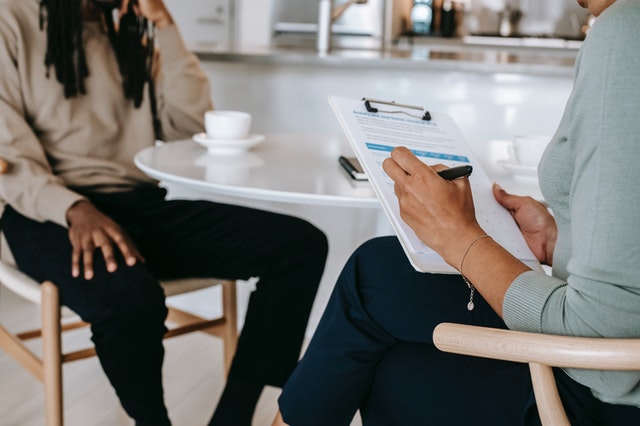 It is crucial to come 15 minutes early for your examination. This will give you enough time to complete the required sign-in process before the exam starts. If you do not come in time, you will be considered late and will not be permitted to take the PHR that day, forfeiting all payments.
You must bring a valid government-issued photo ID with you to the exam location. This must include your entire name as it appears on your application, a recent and recognized photo, and your signature. IDs with missing or erroneous information will not be accepted, resulting in you being denied entry to the exam and being marked as a no-show.
In the testing area, no personal things are permitted. This consists of:
Mobile phones

Food and beverages

Outerwear

Jewelry and watches

Materials for research or testing
During the exam, these materials will be kept in a designated locker.
What does the PHR test cover?
This computer-based test is divided into five portions or functional areas. There are a total of 175 questions. Multiple choice, many choices with multiple responses, drag and drop, fill in the blank, and scenario questions are examples of these types of questions.
Unidentified pretest items are a total of 25 questions. These will appear throughout your exam and will not affect your grade.
A brief summary of each section and what it comprises is provided below, as well as the weight assigned to each section.
Business Administration (20 percent)
Using information about the organization and the business environment, reinforce expectations, influence decision-making, and avoid risk.
Talent Acquisition and Planning (16 percent )
Finding, attracting, and employing talent while adhering to federal hiring laws.
Development and Learning (10 percent )
Implementing and assessing programs, as well as offering advice and data to support the organization's learning and development efforts.
Total Rewards  (15 percent )
Using, marketing, and managing benefit and pay programs in accordance with all applicable federal requirements.
Employee and Labor Relations (39 percent)
Implementing, implementing, and monitoring programs and policies that are legally beneficial to the employee experience.
You will have three hours to complete the exam in total.
How does PHR score?
At the testing center, you will receive an unofficial copy of your exam results at the end of the exam. Official results are usually available online within 1-2 business days through your HRCI account. When they are ready, you will be contacted.
Your score report will show whether you passed or failed, as well as your scaled score if you did not pass. If you do not pass the exam, you will receive information on your performance in each of the major sections. This is simply intended to serve as a reference for future attempts, not as an official domain score.
If you don't pass the PHR the first time, you can schedule a retest after a 90-day waiting period. You will have to reapply and pay another charge. A 365-day period can only be used for three exam attempts.
Those who pass will receive instructions along with their official results on how to obtain their digital badge, which serves as your official certification. For an extra cost, a paper certificate is also available.
For three years, your PHR certification is valid. To keep your qualifications, you'll need to obtain at least 60 recertification credits or retake the exam every three years.
What is the process for registering for the PHR exam?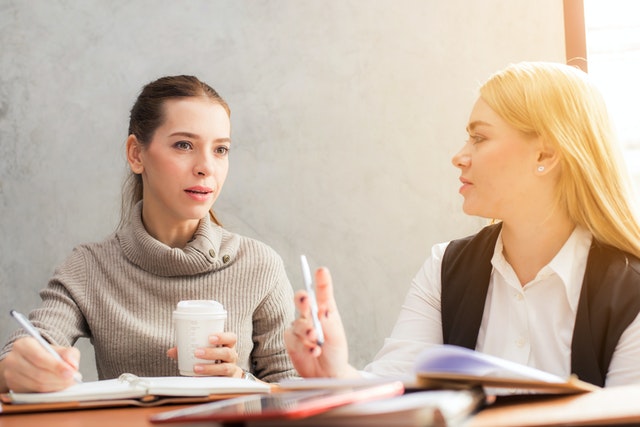 In general, you'll sign up for the exam as part of the PHR application process. Begin by registering for a new account with HRCI at hrci.org. Then choose the certification you want and fill out the application. You can do the following:
If you have a disability, you can request specific testing accommodations.

Proof of eligibility is required. This usually requires filling out an application form and documenting your education and professional experience. If your application is selected for a random audit after you submit it, you may be required to produce educational transcripts and additional information.

HRCI sells extra preparation materials (optional)

Examine HRCI's testing regulations and procedures.

You must pay for the exam. Most checks, money orders, and major credit cards are accepted by HRCI. A PHR certification costs $395 plus a $100 application fee as of 2018.
The HRCI will assess your information and determine whether you are eligible after you submit your application with payment. The application will be approved if everything checks out, and you can book your PHR exam. You can schedule the exam through Pearson VUE at any time, but it's better to do so as soon as you're ready because you must schedule the exam within 120 days of approval, and seats fill up quickly.
What are the renewal requirements?
Every three years, PHR credentials must be updated. Professionals with PHR certification can renew their credentials by completing 45 hours of human resources-related credit hours, with at least one activity focusing on ethics. In their third year of certification, candidates can renew their certification by retaking the initial certification exam.
The Bottom Line
Now you must be aware of the PHR certification requirements. It's time to get ready for the big day.
Various learning styles, we feel, necessitate different tools for success. We've put together a selection of the top study guides and practice tests that will help you raise student scores by a whole letter grade (or more)!