Do you want to become a fully licensed driver and be able to drive without any restriction in Ontario? To achieve that, you need to successfully the Ontario graduated licensing process and then obtain the G license. Once you hold that license, you can drive on all roads at all times in Ontario. But, you need to pass the Ontario road test first. This blog post will outline everything you need to know about the Ontario road test including what is the road test, road test information, and tips for the road test. For more information, you can visit our website and get the free Ontario G1 practice test 2022. 
What is the Ontario graduated licensing? 
Before going into details about the Ontario road test, we want to inform you about what the Ontario graduated licensing is. 
Once you apply for a driver's license in Ontario, you will be asked to pass your written and visions test, then get a G1 license. After that, you must finish two learning levels, G1 and G2, and pass two road tests to obtain a full G license. This process is called "graduated licensing". 
You are allowed up to 5 years to complete the whole graduated licensing process. But, if you don't obtain a full G license after that time, you will have to start over the process from the very beginning. 
What is the Ontario road test?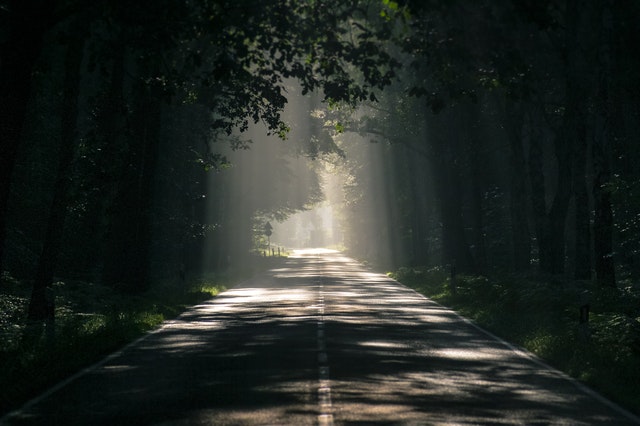 Statistics show that experienced drivers are far less likely than new drivers of all ages to be involved in serious or fatal collisions. 
Therefore, in 1994, Ontario introduced Graduated Licensing for all drivers applying for their first car or motorcycle license to help new drivers develop better, safer driving habits. You will gain driving skills and experience gradually in lower-risk environments by completing the graduated licensing. The two-step licensing system that consists of two road tests takes you at least 20 months to complete. You can obtain full Class G driving privileges once you pass the Level Two (G2) road test. 
Level one (G1 road test) will assess the driver's basic driving skills, while level two (G2 road test) will require test-takers to demonstrate more advanced knowledge and skills that are usually achieved with driving experience. The examiner will give you instructions when you take the test. And, the examiner will watch you while you're completing the driving tasks to make sure you successfully carry out the actions associated with them. 
There is a component of expressway driving on the G2 road test. To continue doing this component, you are required to complete and sign a "Declaration of Highway Driving Experience". That aims to make sure you have sufficient expressway driving experience. On that form, you must indicate: 
How many times within the 3 months before the road test you've got driven on a freeway and/ or a highway with a regulation of a minimum of 80 km/h.

The average length of these trips (for instance, under 5 kilometers, between 5 and 15 kilometers, over 15 kilometers). 
In Ontario, the freeway comprises 400, 401, 402, 403, 404, 405, 406, 407, 409, 410, 416, 417, 420, 427, Don Valley Parkway, Queen Elizabeth Way, Gardiner Expressway, E. C. Row Expressway, and the Conestoga Parkway.
The examiner must announce the road test "out-of-order" and cancel it if you don't have enough driving experience. Besides, you will lose 50 percent of the prepaid road-test fee. If you want to reschedule your Ontario road test, you must pay the 50 percent of the road-test fee lost through out-of-order. So, before rearranging your test, ensure you have got the highway driving experience needed. 
G1 Road Test Information
What is the G1 road test (Ontario road test)?
The G1 is the first of two road tests you have to take as a new driver in Ontario. You can visit our website and get the free Ontario G1 practice test 2022. After 12 months you achieve your G1 license, you are eligible to take your Ontario road test. You will have approximately 20 minutes to complete the G1 road test. This test will assess your basic driving skills such as stopping, turning left and right, parking, and so on. Once you pass the G1 road test, you can get your G2 license. You just got to wait 8 months to require the G1 road test if you complete a government-approved driver education course. 
Are you ready for the G1 road test?
Once you pass the G1 written knowledge test and the vision test, you can start to put your skills to the test on the road. It's a big step to move from G1 to G2. Before taking the road test, you need to ensure that you are ready. To consider whether you are ready or not, you should first ask yourself some questions as follow:
From the time I hold a G1 driving license, how many total hours have I driven with it?

Did I complete driver's education?

Am I confident with my driving abilities?

Do I know the rules of the road?

Do I need more time to practice?

Are there certain skills I need to improve?
So, when you feel confident, you can book your G1 road test. 
How do I book the G1 road test?
The booing process for your G1 road test is very simple, you just need the following information:
Your Ontario driver's license number

Your preferred date and time

Your preferred location to take the exam

Alternative location preferences
There are three ways to book your G1 road test. You can book online, book over the phone, or in-person:
Book online through the DriveTest website

Book over the phone at 647-776-0331 or 1-888-570-6110

Book in person at any DriveTest Center
If you need to cancel or reschedule your road assessment, you have to announce at least 48 hours before the road test to avoid a cancellation fee. 
What am I tested on to pass the G1?
Below is the list of basic driving skills that you will be tested on the G1 road test:
Did you fasten your seatbelt?

Stopping

Starting the vehicle – releasing the hand brake

Traffic lights

Turning – using your turn signals

Driving in the passing lane

Passing vehicle – using signals and shoulder check

Parallel parking

Driving through controlled intersections

Overall awareness – being aware of dangerous conditions

Reversing safely

Emergency stopping

Visuals checks of your surroundings

Forward parking 

Three-point turn

Obeying posted speed limits

Use of handbrake
Remember that you must get car insurance or are included as an occasional driver on your family's policy to pass once you pass your G1 road test.
How much is the Ontario road test?
The fee to take your G1 road test is included in the Class G1 license package ($159.75). You can retake the G1 road test if you fail it on the first attempt. You have to pay $53.75 for the class G1 road exam to earn your license. Once you pass the G1 road test, you must pay $90 to earn your G2 license. Please note that the prepaid license package fees are valid for six years from the date of payment. 
What are the G1 road test requirements?
To be eligible for the Ontario road test, you must meet some requirements as follow:
You have had your G1 license for at least 12 months; or 8 months if you have completed a driver training program

You possess a valid G1 driver's license

You need to bring prescription glasses or contact lenses if applicable

You need to check-in 30 minutes before your appointment to finish the registration

There must be no defect in your vehicle
Once you pass the G1 road test, you will obtain a G2 license. And, after 12 months you hold a G2 license, you can take the G2 road test which is the second of two you need to take as a new driver. The G2 road test will ask you to demonstrate more advanced driving skills such as driving on a highway, parallel parking, lane changes, and so on. If you successfully pass this second road test, you will obtain a full G license. 
How do I prepare for my G1 test?
The biggest success factor is being prepared. Many drivers fail the G1 road test because they don't put in enough time to practice driving before taking the rod test. Below are a few good tips you should know to pass the road test in Ontario easier:
Arrive early: To avoid being rushed, you should be at the road test location at least 30 minutes before your scheduled appointment to check in. 

Make sure the car is working: Ensure that your car has no defects before your assessment. You need to check your car has the working lights, a full tank of gas, and a full wiper fluid. And, it's important for your car to be free of mechanical issues.

Know your vehicle: There are many drivers borrowing a vehicle for their test. So, you need to know where the emergency light button is, how to use the handbrake, and adjust the mirror to your liking before the road test. In this case, you must have a good overall feel for the vehicle, so you can feel comfortable when driving.

Bring your driver's license: When you head over to the testing location, remember to bring your driver's license, identification, and method of payment.

Book in advance of license expiration: You should book well in advance of expiration in case you fail the test you can re-book it. 

Relax! Calm your nerves: Don't feel nervous! Once you have well prepared, you can easily pass the G1 road test.