Obtaining an Ontario driver's license is a milestone. New opportunities are offered, but you also have a completely new set of duties to fulfill. Getting a G1 license signifies taking the first step toward becoming a licensed driver. But what does it actually mean? With an Ontario driver's license, is it possible to drive?
The graduated licensing system is intended to make it simple for drivers to obtain their full driving licenses and to guarantee that they have had adequate experience. Drivers with the G1 license, which is the initial stage of the system, are subject to some restrictions while continuing their study. Having a thorough understanding of these limitations is crucial while applying for an Ontario driver's license. For more information, visit our website and get the free Ontario G1 practice test 2023.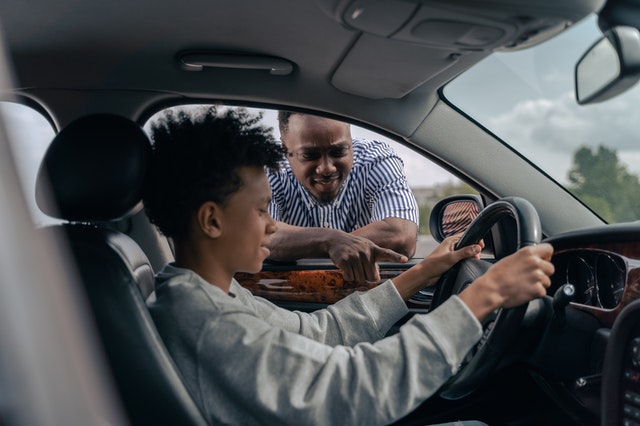 What are the requirements and restrictions on an Ontario driver's license?
G1 requirements
You must be sixteen years old or older, you've studied the Official Driver's Handbook, paid your initial fees, or you can get the free G1 practice test. Then you must pass an eye exam and a written test about the rules of the road and traffic signs. Both eye and written tests are held at the province's DriveTest Centre when you submit your application. After that, you've got your G1 and are ready to hit the road now. Besides you might want to buy student car insurance first.
The G1 license is intended to give you the driving experience you need to become a safe and responsible driver. With a G1 license, you can drive as long as you have a fully licensed driver with you in the passenger seat. This driver must have at least four years of driving experience, a blood alcohol level below 0.05 if he is over 21. If your driver is under 21 years old, his blood-alcohol level must be zero.
G1 restrictions
– while driving you must maintain zero blood alcohol levels.
– all passengers in your vehicle must wear seat belts properly
– you can't drive from midnight to 5 am
– you are not permitted to drive on 400 series highways or high-speed expressways like Don Valley Parkway or QEW.
You have up to five years to complete your full license process with the graduate licensing program. You can take the G1 road test after 12 months of driving with a G1 license. If you have completed a government-approved driver training program, you can take this test after 8 months. This test makes sure that you understand the basics of the road thoroughly and are able to operate a motor vehicle safely and responsibly. When you've passed this, you'll graduate with your G2 license and then have more freedom on the road.
Demerit points and G1 license
While this isn't technically a limitation, it's necessary to notice that G1 drivers face harsher penalties for receiving a demerit. Traffic violations while holding a G1, or accidents that result in demerits, can add up quickly. The number of Ontario demerit points received for any particular infraction depends on the severity.
G1 drivers will face suspension if they receive six demerit points. Even if the points don't reach the suspension level, they can still have an impact. Demerits remain on your license for two years, so when you pass the test and get your G2 license, those points will still be charged to you. That means higher insurance quotes – and the rates for new drivers are just as high enough as they are now. It's best to drive very carefully and avoid getting any bad points in the G1 stage.
The G1 permit restrictions are in place to make Ontario drivers safer and more skilled once they receive their full license. Following the rules is the best way to ensure you reach the full driving status as soon as possible and keep insurance rates low when you can ensure your car by yourself.
Do G1 drivers need to be insured?
Don't forget that Ontario driver's license is just a learner's license. While an individual with an Ontario driver's license can go out and buy a car, they cannot be listed as the primary driver on the policy. Ontario driver's license holders are covered under the main driver's policy.
As an Ontario driver's license holder, you cannot be considered a primary driver in a car. You'll want to talk to anyone that you'll be driving the vehicle, as their insurance premiums may be affected. Because of your inexperience, you are seen as more susceptible to accidents. If you're covered under someone else's policy, their insurance may go up. You should ask the person who will cover you to talk to their insurance provider. Letting a driver with a G1 license drive their car can affect their premiums, so they'll want to know what fees they'll face. They may also consider shopping for car insurance quotes to see what different companies offer when insuring G1 drivers.
Can you rent a car with an Ontario driver's license?
You hope about taking a trip in a rented car when you only have a G1 license, it won't be possible. Rental companies won't rent to individuals who only have a  learner's permit, and you may not even be permitted to operate a rental car under the terms of the rental agreement – even if someone is driving together.
If you wish to rent a car for your G1 test purposes, you must ask a friend or a parent with a full license to rent the vehicle in their name and accompany you for the driving test. Notice that with the G1, it is illegal to operate a vehicle without a fully licensed driver accompanying with. You'll want to ensure that anyone traveling with you to the road test has proper car insurance. It may be worth it for them to compare Ontario car insurance quotes to make sure they're getting the most affordable coverage in place.
What do you need to do to get G2?
You can take the test after 8 months of obtaining your G1 license. If you are not already in such a program as long as you have completed a government-approved driver training program, you will need to wait 12 months before you can take your G2 road test at the Ontario Driving Test Center. The G2 road test tests your basic driving skills, making sure you understand the rules of the road and can safely control your vehicle.
You have to pay $53.75 for Ontario's G2 class road test in 2023. Alternatively, when you apply for a G1 learner's permit, you can buy a G1 license package for $90.00, the package includes the knowledge test needed to get the G1, the G2 road test, and the five-year license – and saves you the hassle of having to remember to pay these fees on a day in future.
When you show up for your road test, be sure to bring any corrective glasses you require, your current driver's license, a print-out of your road test confirmation email, how to pay your bills fees involved, and of course, the vehicle you will be used to perform the test.
Make sure your car has enough gas for the test and is in good condition when you arrive at the test center. The last thing you need when taking a test is pressure – you've had enough pressure already. And remember that you still need to drive to the test center with someone with their full G license, according to the terms of your G1 license.
Once you've passed your G2 road test and paid the fee, you now hold a G2 driver's license. Of course, if you fail the test, you still only have the G1 and can only drive home if a fully licensed driver comes with you in the passenger seat.
What can you do with a G2 license?
Once you have your G2, if you are 19 or older, you are allowed to drive independently on any Ontario route including highways and at any time of the day.
However, If you are under the age of 19, you can only carry one passenger under the age of 19 between midnight and 5 am.
The only downside to having a G2 is that you have to keep your blood alcohol level at zero and that all passengers wear seat belts.
After holding a G2 license for 12 months, you can take the Class G Road Test, if you pass it means you have your full driver's license.
Read more >> How To Get Your Ontario Driver's License Address Change?
What can you do with a G license?
With a full G license, most of the driving restrictions you face will be lifted. If you're under 21, you still need to keep your blood alcohol (or B.A.C.) zero. If you're over 21, you're B.A.C. must be less than 0.8. Of course, no matter your age, you need to make sure you're following the right rules of the road – but these are the things you've been practicing while doing the Ontario's Graduated Licence program.
When can you buy a car?
When you have your G2 license, you can go out and buy your dream car. Buying a car is a major responsibility, and it costs amount of money. And of course, you need to make sure you have car insurance before you do that. Don't forget that driving an uninsured vehicle is not only illegal (and comes with fines and possibly jail time), it's also extremely dangerous. If you're in the market for a car, consider comparing car insurance quotes to make sure you're getting the best coverage possible.
How to compare car insurance quotes?
If you have a car, you need car insurance. Car insurance policies provide financial protection for you and possibly others in the case that you are involved in an accident. It takes is 15 minutes to get a personalized car insurance quote with the best rates, discounts, and options available to you.
Shopping for car insurance quotes is a great way to look for the best affordable insurance for you. To accurately compare car insurance quotes between insurance companies, you'll need to choose the same set of averages, limits, and deductibles for each quote. In that way, you get a full picture of what each insurance company is offering.
Choose your coverage
When choosing an average, consider your state's minimum requirements and any additional averages you may want.
Consider your limits
The maximum amount an insurance company will pay for a covered claim, so when you're looking for a quote, keep in mind your state law and personal needs.
Choose your deduction
There are some insurances that come with a deductible, so select how much you can afford and pass that number into all your quotes.
Summary
You can drive a vehicle with a G1 license as long as another driver with a valid license is sitting in the passenger seat. This driver must have at least four years of driving experience, be above the age of 21, and have a blood alcohol level below 0.05. Your driver's blood alcohol content must be nil if he is under the age of 21. Also, if you are caught driving unsupervised, you risk receiving a $110 fine and a 30-day license suspension. Visit our website to learn more about the Ontario driver's license 2023 and get the free Ontario G1 practice test.