While Wonderlic was created as a screening test for companies looking to hire new employees, it is most recognized for its use in the NFL draft. Despite the fact that not all stories can be verified, the NFL Wonderlic exam scores released each season create a frenzy among football fans.
So, why does the NFL insist on giving new athletes a standardized exam, and, perhaps more significantly, does the exam truly give us any relevant information? All of your answers can be found right here. We'll go over what Wonderlic is, why it's used, and how well Wonderlic quarterback scores can predict field success.
Why is Wonderlic used by the NFL?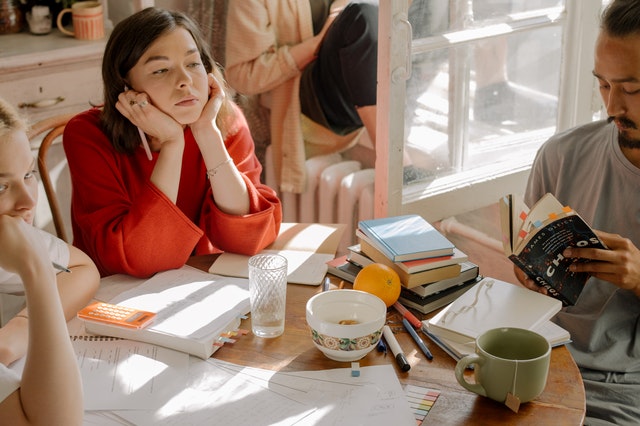 The Wonderlic was created as a simpler I.Q. test for companies seeking to hire new staff, as mentioned above. Many current psychologists believe that intellect is one of the best indicators of future success. While personality, work ethic, and ambition all play a role in determining one's professional path, cognitive aptitude is often overlooked.
Employees that are intelligent are more likely to pick up new concepts and ideas faster than their peers, and they are more likely to take on leadership roles. While NFL players do not work in an office, they do use many of the same skills.
Football players must think strategically, react quickly to changing conditions, handle difficult problems, and think effectively when under pressure on the pitch. Football necessitates a great deal of focus, spatial reasoning, and ingenuity, all of which are examined in the Wonderlic.
When a quarterback is in the middle of a play and his opponents are closing in on him, he must assess the situation quickly and determine the best course of action. When things go wrong–the weather becomes bad, a player gets hurt, or his opponents respond unexpectedly–a quarterback must be able to adjust and make the best of what he has.
Wonderlic test NFL scores will not necessarily improve an athlete's chances in the draft, but they can provide a team with information that a CV or list of statistics would not have provided.
Do NFL Wonderlic scores accurately predict NFL success?
Both yes and no.
The Wonderlic isn't flawless, like any other test. Psychologists disagree on whether the test can effectively evaluate intelligence. However, the varied results demonstrate that, while it may be useful in some situations, it cannot consistently predict success.
Furthermore, test results are not always reliable. Many folks simply do not perform well on tests. Some highly clever, capable people earn poor marks and then go on to do spectacular things, whether they struggle from worry or fail to dedicate themselves.
Ryan Fitzpatrick, a Harvard graduate, scored a 48 on the Wonderlic Personnel Test before embarking on a career that may be described as mediocre. His Wonderlic scores QBS of 48 is exceedingly rare and considerably above that of most engineers and doctors, yet his high score did not convert into success in the field.
Fitzpatrick was selected in the seventh round of the draft, and since then, the journeyman quarterback has played for seven different clubs around the country. Fitzpatrick is incredibly inconsistent, despite having many strong moments and even good games.
He throws a lot of interceptions and makes a lot of bad decisions, such as throwing when or where he shouldn't. He appears to toss the ball around aimlessly and hope for the best at times. He's had the best luck of any backup quarterback in history. Because his starters are often injured, he gets to play more than he would otherwise.
Morris Claiborne, on the other hand, received a dismal 4 and went on to have a stellar career. A score of less than 10 on Wonderlic indicates illiteracy. Despite the fact that Claiborne could only answer 10% of the questions right, he was one of the first ten players taken in the 2012 draft, and he went on to play five seasons with the Dallas Cowboys. Claiborne deflected 8 passes and had 55 stops, 43 of which were solo, in his debut season.
How are average Wonderlic Scores varied by position?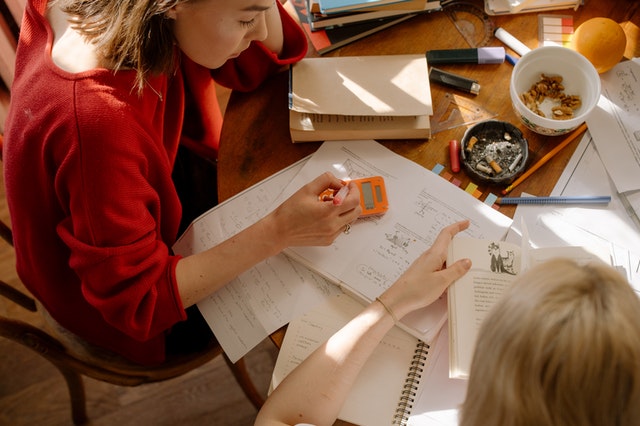 The average Wonderlic scores are given below, sorted by position. As you can see, the average score for NFL players is about 20, indicating that, despite their reputations, football players are no smarter than the general population.
You should also take note of the wide range of results. The average halfback and offensive tackle had a 10-point differential in their scores. The data reveals that the higher the score, the more offensive the position. While playing defense requires a high level of talent, the stats reveal that offensive moves require far more concentration and creativity.
The NFL high score is usually awarded to offensive tackles. Offensive tackles have evolved from faceless shields to some of the most sought-after athletes in the NFL. When the tight end goes out for a pass, offensive tackles must have a sharp eye and a quick head to cover anyone the guard does not.
In the 1990s, as Michael Lewis writes in his book The Blind Side, these players' salaries rose as coaches realized how important they were to the team's overall success.
Quarterback: 24

Offensive Tackle: 26

Center: 25

Guard: 23

Tight end: 22

Safety: 19

Linebacker: 19

Cornerback: 18

Wide Receiver: 17

Fullback: 17

Halfback: 16
You can see that Wonderlic scores for QBS is 24, the third-highest just behind Offensive Tackle and Center position.
Who got high Wonderlic quarterback scores in NFL?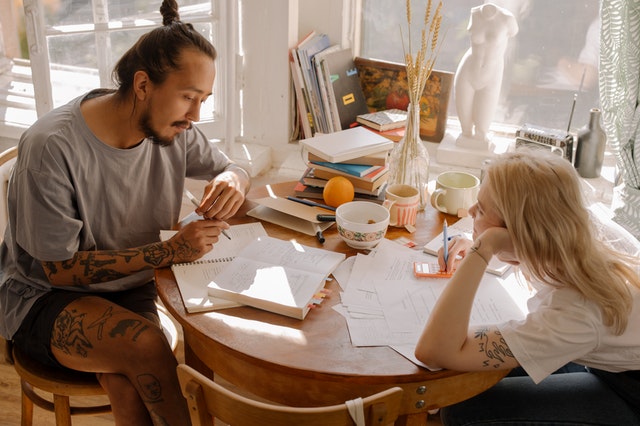 While the NFL Draft is focused on a variety of positions, the top quarterback draft prospects undoubtedly receive the most attention. Every fan believes that if their club is in need of a quarterback and has been suffering, the draft is their best chance to get back on track. The Wonderlic has traditionally been used as part of the NFL Draft Combine process by potential NFL Draft picks. More than linebackers, running backs, or wide receivers, quarterbacks' Wonderlic scores are evaluated.
There is a significant variance in how quarterbacks scored on the Wonderlic test throughout the last four draft classes. There is a gap between how quarterbacks perform on the field and how they score on the Wonderlic, much like every other athlete in the draft.
Here are some of the more famous retired quarterback Wonderlic scores:
Eli Manning: 39

Steve Young: 33

Phillip Rivers: 30

Troy Aikman: 29

Matt Hasselback: 29

Peyton Manning: 28

Brett Favre: 22
Some of the more notable quarterbacks in the NFL now have Wonderlic scores:
Ryan Fitzpatrick: 48

Carson Wentz: 40

Matthew Stafford: 38

Josh Allen: 37

Aaron Rodgers: 35

Ryan Tannehill: 34

Joe Burrow: 34

Tom Brady: 33

Kirk Cousins: 33

Russell Wilson: 28

Dak Prescott: 25

Ben Roethlisberger: 25

Patrick Mahomes: 24
While the Wonderlic test has traditionally been administered to all NFL draft prospects as part of the NFL Draft Combine process, quarterback scores may have some relation to the Wonderlic test. Quarterbacks must be able to scan defenses quickly and make split-second coverage and protection choices. Because Wonderlic is a timed aptitude exam, it might give teams some insight into a draft prospect's ability to process information fast.
However, as the above Wonderlic results show, the test is not a reliable predictor of a quarterback's success. Brett Favre and Patrick Mahomes are the two quarterbacks at the bottom of these comparison charts, both former and current quarterbacks.
Mahomes' Wonderlic score of 24 and Favre's score of 22 definitely do not reflect how great either quarterback performed. Each has racked up amazing throwing numbers while leading their clubs to Super Bowl victories. Mahomes was named MVP of Super Bowl LIV. Favre won the NFL MVP Award three times during his career.
Another issue with a high Wonderlic score is the potential for a disconnect between a quarterback who plays at a high level and reacts rapidly to what they see on the field, which is how quarterbacks are compensated to play.
Fitzpatrick, Wentz, Stafford, and Cousins all have excellent scores. Unfortunately, none of these quarterbacks are deemed elite, and their performance is more likely to be considered mediocre.
While the Wonderlic test has been used as a predictor of quarterback performance, it is not totally accurate because there are other aspects that go into making a strong quarterback.
Employers utilize the Wonderlic test to assess general cognitive abilities. The exam is a 12-minute computer-based test with 50 questions. The test was originally designed to assess potential employees' cognitive abilities for firms like AT&T. The Wonderlic score is designed to assess fast decision-making and cognitive learning abilities.
The NFL did not hold a central location Draft Combine in 2022. Instead, it staged a series of professional scouting days on several college campuses. As a result, the Wonderlic exam was not administered as part of the testing procedure as is customary. It is still unclear whether the NFL Draft Combine will be held in Indianapolis in 2022, with the Wonderlic as part of the selection process.
The Bottom Line
While Wonderlic scores will keep making a lot of noise every year when they're revealed, they're not always accurate. 
With the example of Ryan Fitzpatrick's Wonderlic quarterback scores, though discussing the potential and comparing results is exciting, Wonderlic has not been able to forecast success on the football field with any degree of accuracy.
Let's get started with our free Wonderlic practice test to enhance your chance of passing your actual exam with a high score on your first attempt.