The 200-301 CCNA Routing and Switching Exam consist of a single examination with 120 questions. It covers a wide range of subjects, including wireless networking, protection, routing, and switching, as well as certain show concepts. You can complete it at any Pearson VUE testing location, much like a number of other Cisco certifications.
In today's post, we will discuss and explain to you the CCNA routing and switching exam as well as why it is important to your career path.
Who can earn CCNA Routing And Switching certificate?
CCNA Routing and Switching is a certification program for beginning network engineers that will help you get the most out of your investment in fundamental networking knowledge and raise the value of the network at your workplace.
For network administrators, support engineers, and specialists with 1-3 years of experience, the CCNA Routing and Switching certification is appropriate. The CCNA Routing and Switching certification verify knowledge of how to set up, manage, and troubleshoot medium-sized switched and routed networks.
What Is In CCNA Routing And Switching?
The first step in preparing for a career in IT current technologies is passing the CCNA routing and switching test.
You must pass one exam that covers a broad range of IT career fundamentals, based on the most recent networking technologies, safety, and security, as well as automation and programmability skills and job responsibilities, in order to become certified as a CCNA. You can take your career in any direction with the help of CCNA because it gives you the necessary groundwork.
Cisco announced a new CCNA Routing and Switching test in 2019. The current 200-125 exam will be replaced starting on February 24, 2020, with the brand-new 200-301 exam. It is strongly advised that you take the earlier 200-125 exam while you still have the chance if you have been studying for your CCNA utilizing version 3.0 research materials.
Depending on the pathway you choose, you must pass a few qualification examinations to earn a CCNA or CCDA credential. The CCNA certifies fundamental abilities in setting up, maintaining, and repairing wired and/or wireless networks.
The topics listed below serve as general guides for the content that will likely be covered on the test. However, different other linked topics might also appear on any kind of particular delivery of the exam.
The standards below are subject to change at any time without prior notice in order to more accurately reflect the substance of the examination and for quality purposes.
Network Fundamentals20%

Network Access20%

IP Connectivity25%

IP Services10%

Safety Fundamentals15%

Automation and also Programmability10%
A network professional's expertise is demonstrated by the Cisco CCNA certification. The Cisco Licensed Network Associate (CCNA) certification attests to your proficiency in setting up, running, and troubleshooting directed and modified networks.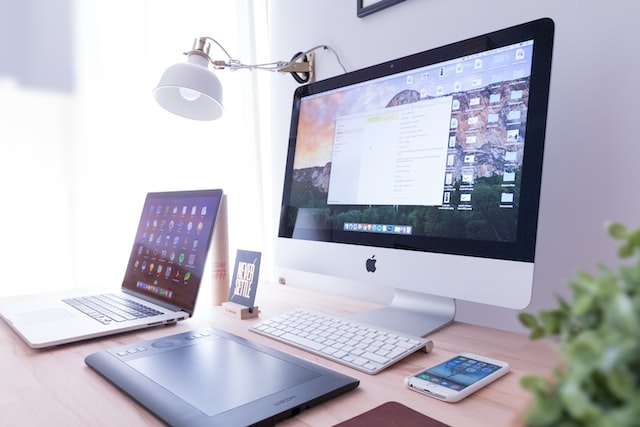 Why do CCNA Routing And Switching matter?
The best way for you to get ready for a successful networking job is to take the CCNA routing and switching exam.
Your certification will come from the networking leader.

Networking careers are built on a framework of certification.

You will have many more career possibilities with accreditation.

The digital era's network advancement is prepared for by certification.

Your qualification keeps you up to date on all recent technological changes.
A CCNA routing and switching certification give you the knowledge and skills you need to succeed in networking even as modern technology continues to advance.
The course teaches you how to set up, monitor, and maintain the network infrastructure components that form the core of the web of points.
One of the most well-known certifications in the field, the CCNA Routing, and Switching certification attests to a designer's proficiency in setting up, running, and also fixing small and medium-sized networks.
What Is the Pass Rate For CCNA Routing And Switching exam?
The CCNA routing and switching exam have an 85% pass rate, and some sources claim that the examination has a first-time failure rate of (+/- 95%).
A motivated individual can prepare for the CCNA with self-study and evaluation in as little as three months. Although it is unquestionably not an extremely difficult exam, there are many new concepts and things to learn for individuals who are new to networking.
Final Words
The CCNA routing and switching exam assess a candidate's knowledge of and skills in relation to network concepts, network access, IP connection, IP solutions, basic security concepts, automation, and programmability.
It could be a good idea to set a goal for yourself to take the test within the next six months so that you can schedule your study time accordingly.
Are you prepared to delve into the new CCNA switching and routing exams? We hope you will do your best!
On this website, we offer thousands of free CCNA practice tests to help you thoroughly prepare for this exam!