Technology-related positions like ethical hacking give businesses protection for their valuable data. Employers frequently want individuals who are reliable and skilled since these roles deal with sensitive information, thus they could favor those who have particular qualifications.
Knowing the prerequisites for relevant qualifications, such as the Certified Ethical Hacker (CEH) certification, is helpful if you're thinking of working as an ethical hacker or in a position that requires a similar skill set.
In this post, we go through the CEH certification requirements in order to help you get ready for the test and launch your network security career.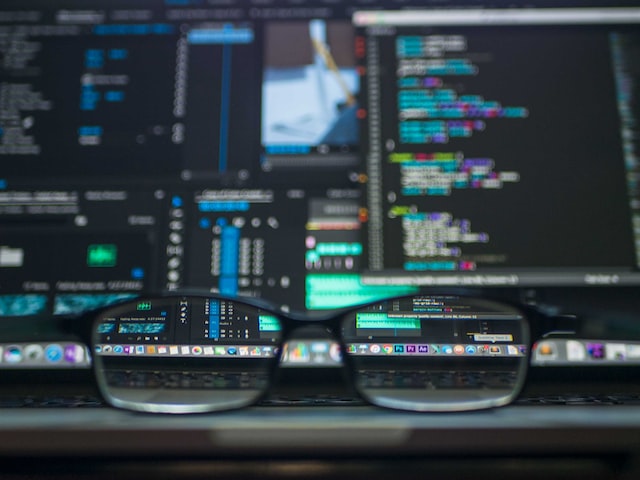 What is CEH certification?
The EC-Council credential known as CEH, or Certified Ethical Hacker, is arguably the most well-known. It was created to show that the owner is skilled with the tools employed by a hostile hacker and is aware of where to hunt for vulnerabilities and weaknesses in computer systems.
Any security team would benefit greatly from hiring cybersecurity experts who have the expertise necessary to use antagonistic hackers' tools and techniques. To create a sufficient defense, one must have a thorough understanding of the offensive tactics that will likely be employed against their systems.
By overwhelmingly endorsing and accepting the CEH certification, the security sector has made it clear that it needs a trustworthy method of identifying people with these abilities.
The achievement of a CEH certification demonstrates that the holder has gained the necessary abilities to perform the following positions, among others:
Security Analyst

Security Specialist

Security Engineer

Security Consultant

Security Code Auditor

Computer Forensics Analyst

Penetration Tester

Malware Analyst
The CEH's acceptance by businesses has strengthened the notion that ethical hacking is not just a practical skill but also a legitimate vocation. Acceptance has given respectability to a subset of computer and network talents that were previously solely sought by criminals.
One crucial aspect of a CEH certification is that holders agree to uphold the law and a code of ethics when using their knowledge.
The reason behind this rule is that numerous ethical hackers exchange knowledge and abilities with criminal hackers who attack networks, hence the CEH certification aims to demonstrate to potential employers that the holder is trustworthy and operates ethically.
Who should sit for the CEH exam?
"To detect a hacker, you need to think like a," advises EC-Council. A CEH must use the same skills and resources as dishonest hackers but in a legal and ethical way. The CEH certificate can assist professionals in identifying and updating the knowledge necessary to do that.
The Certified Ethical Hacker certification, according to the EC-Council, will, from a vendor-neutral standpoint, strengthen the implementation knowledge of security officers, auditors, security professionals, site administrators, and anyone else concerned about the integrity of the network infrastructure.
The certification can make professionals stand out by demonstrating that they have the necessary theoretical background, practical abilities, and experience required to strengthen a company's IT architecture.
What are the CEH certification requirements?
You need to meet certain age and experience requirements in order to obtain a CEH certification.
To enroll in training programs and take the four-hour test, which comprises of 125 multiple-choice questions, candidates for the CEH certification must be at least 18 years old.
Professionals have two choices for completing the prerequisites for CEH certification and becoming eligible to take the CEH test.
Get professional training at a recognized training facility.

If you successfully finish an official training course, there are no further CEH criteria, and the application procedure is complete. A $100 non-refundable application fee is additionally required to take the test.

Test without formal training.

Candidates must pass the CEH application procedure in order to be accepted for testing without attending training. In information security or a related subject, they must have at least two years of professional experience.
After receiving certification, coding abilities can be used to apply for employment as ethical hackers as many positions demand some understanding of computer programming.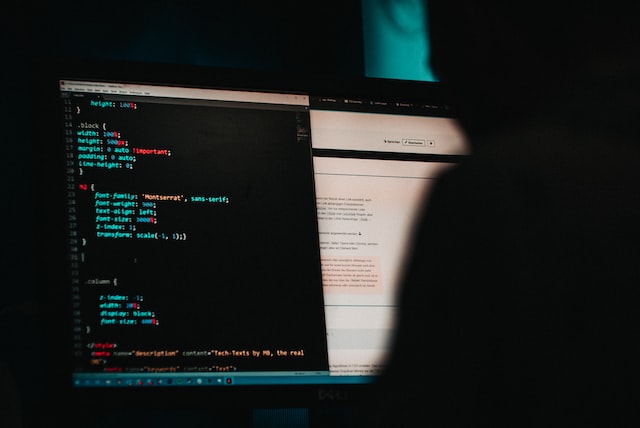 The five-day EC-Council training course for ethical hackers teaches students to more than 340 attack technologies and more than 2200 tools that are often used by hackers in the real world.
In addition to the $100 exam application fee, it costs $850. The American National Standards Institute (ANSI) has approved the EC-CEH Council's curriculum, which complies with the Cybersecurity Workforce Framework of the National Institute for Cybersecurity Education's criteria for cybersecurity training (NICE Framework).
In terms of maintenance, acquiring 120 Continuing Professional Education (CPE) credits within 3 years is required to retain CEH certification.
The credits can be earned in a variety of methods, such as by attending webinars, completing research papers, teaching training sessions in a relevant field, and attending conferences. The majority of the time, obtaining CPE credits will set you back several hundred dollars annually.
How to schedule for and take the test
You will be informed of the location and time of the test after the EC-Council has given you the go-ahead for the CEH certification.
To register and schedule the exam at Pearson VUE and EC-Council test facilities, the candidate will need to buy a voucher directly from EC-Council. The candidate must take the exam within a year of receiving the voucher; the approved application is valid for 3 months after the date of approval.
Whether you decide to take the CEH exam at an ECC exam center or a Pearson VUE testing center will affect the scheduling procedure you use. In all situations, you will need to get in touch with the appropriate authority to ask about scheduling. For the ECC center and Pearson VUE, you can do it right here.
Can you take CEH exam online?
Testers can select between an in-person mode at a physical ECC testing facility or a remote proctored format (through ProctorU) when booking the CEH exam through the ECC exam center. It should be noted that Pearson VUE does not offer remotely proctored tests; instead, you must take the test in person at a Pearson VUE testing facility.
The exam can be scheduled up to six weeks in advance. Remote proctoring appointments need to be made at least three days in advance of the planned exam date.
All CEH exams are computer-based, whether you take them in person or remotely through ProctorU. It's crucial to have your eligibility number on hand as well.
You receive this after successfully completing your initial application, and without it, you are unable to take the CEH exam at either an ECC exam center or a Pearson VUE facility.
How to become a CEH certified
To obtain a CEH certification, adhere to the following actions:
Earn a bachelor's degree in the field
Get a bachelor's degree in computer science, information technology, or a similar subject by enrolling in a college or university.
A degree may be very helpful in helping you improve your methods and it may increase the number of work prospects open to you, even though not all coding professions require formal schooling.
Gaining the education that increases your capacity to land a network security job may help you obtain your CEH certification more quickly as professional experience is a crucial component of the certification process.
Gain experience
The search for an entry-level network security career is a crucial part of your certification preparation. Prior to taking the test, applicants must have two years of security experience, according to the organization that administers it, the EC-Council.
Gaining experience can still be helpful while preparing for the exam and when looking for a job after receiving your certification, even if you can still attend authorized training classes to get around this requirement and learn about ethical hacking and security with knowledgeable instructors.
Register for the exam
You can select from many levels of CEH tests, but the fundamental prerequisites for the first level of examination are an application through the EC-Council, documentation of prior experience, and an application fee.
The EC-Council normally replies to candidates within a few days after reviewing applications to verify accuracy. Once your application has been accepted by the EC Council, you can enroll for the CEH exam and complete your study for it.
Succeed on the test and be certified
For the CEH exam, the EC-Council provides both on-site and remote testing alternatives. Network reconnaissance, network access, network enumeration, sustaining network access, and hiding signs of a network breach are all topics covered in exam questions.
The exam has a dynamic scoring scheme that takes into account how challenging the questions you choose to answer are.
Summary
For many, CEH is just one step on the road to reaching the "top of the business," but it's an important one that shouldn't be skipped.
A cybersecurity expert will stand out from the crowd as someone with skills beyond merely adhering to established standards if they possess a CEH.
Keep in mind the CEH certification requirements we mentioned to get ready before registering for the important exam.
On this website, we offer thousands of free CEH practice tests to help you thoroughly prepare for this exam!