Before getting into CEH certification salary, let's get the overall view of ethical hackers. An ethical hacker is a qualified specialist who is recruited for their exceptional technical and non-technical competence and experience in detecting and dealing with exploits or vulnerabilities on target systems and networks. They are recruited because of their exceptional technical and non-technical competence and experience. 
The fact that an ethical hacker acts with the agreement of the system or network owners is what differentiates them from the infamous "black-hat" hacker. Ethical hackers do not intentionally cause damage to the systems or networks they target.
An ethical hacker is one who abides not only by the standards established by the owners of the system or network but also by the laws of the state. The evaluation of the security posture of an organization or corporation is the main objective of white-hat hackers. In the world of professional security, the term "Cyber Security Specialist" is becoming more used as an alternative to the term "ethical hacker."
Below is information about the CEH certification salary.
What is CEH Certification
The Certified Ethical Hacker (CEH) certificate is a certification that is not tied to any one vendor and is intended for IT professionals who are interested in specializing in the detection and prevention of malicious hackers.
Even before the credential was invented, private firms and government organizations were working with former malicious hackers because they believed it to be the most effective strategy for protecting their networks. The CEH certificate goes one step farther than other similar credentials by requiring holders to sign a formal agreement stating that they would abide by a code of ethics as well as the law.
The certificate is offered and sponsored by the International Council of E-Commerce Consultants (EC-Council), which is a professional organization financed by its members. In addition to educating IT professionals and the general public about the role and importance of such specialists, its aim is to foster the growth of ethical hacking as a career, as well as to protect the integrity of the field.
In addition to the Certified Ethical Hacker certification, the EC-Council offers a variety of other certificates that are relevant to employment in the field of network security. These certifications include secure programming, e-business, and computer forensics. There are several levels of certification, ranging from novice to consultant (independent contractor).
What are the Responsibilities of an Ethical Hacker?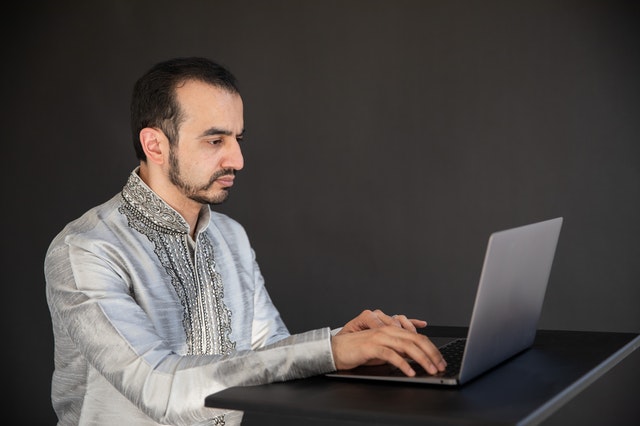 Ethical hackers may operate as independent consultants, for a firm that specializes in providing simulated offensive cybersecurity services, or as full-time employees of a corporation that are responsible for protecting the website or apps of the business. 
Although having an understanding of current attack tactics and tools is required for each of these professions, the in-house ethical hacker may be expected to have more in-depth knowledge of only one sort of software or digital asset.
Although in-house red teams are still relatively new in the security industry, one benefit they may bring is that they will have a better grasp on how their own systems and applications are built than an outside consultant would. In other words, they will be able to find vulnerabilities and exploit them. 
The red side has an edge as long as they can prevent their eyesight from getting clouded by the hidden information, which provides them an advantage. This advantage would take real attackers a few years to recreate. The employment of in-house teams is often considered to be a more cost-effective long-term strategy than using the services of a consulting firm.
On the other hand, an external ethical hacker may provide a fresh set of eyes to the problem, allowing them to identify flaws that the inside team may have overlooked. Even companies who have their own internal red team may, on occasion, find it beneficial to bring in an external ethical hacker to provide them with a fresh viewpoint on how to improve their security.
Any external offensive security service provider should make sure to have the customer's written authorization before beginning any activities related to offensive security measures. This authorization should contain a list of the computer systems, networks, applications, and websites that are going to be a part of the simulated attack. 
White-box, black-box, and gray-box ethical hacker engagements are the three different types that adhere to the color scheme used by the industry to differentiate between the many duties and activities associated with cybersecurity. The term "white-box engagement" refers to the situation in which a security expert is supplied with as much information about the target system and application as is practically possible. 
Because of this, the simulated attack is able to explore in a broad and in-depth manner for vulnerabilities, the discovery of which would take a true malicious actor a significant amount of time.
On the other hand, a black-box engagement is when the ethical hacker is not given any intimate information about the target organization. This is a more realistic depiction of what an actual attack vector may look like, and it may give valuable insight into the matter.
As the name suggests, a gray-box engagement is a simulation of an assault in which the adversary has already broken through the perimeter defenses and may have even spent some time inside the system or application that is being tested.
A great number of businesses make use of all three types of interactions, in addition to employing both internal and external ethical hackers. This kind of applied knowledge could provide you with the clearest image of what kinds of protection you want, but it will also set you back a significant amount of money.
The talents and experience of ethical hackers are useful in a wide variety of extra security professions. These skills are necessary for professionals who work in network security and system administration. The clubs represented by the color purple are in severe need of offensive players. Application security developers will benefit from developing an understanding of attack techniques and technologies. 
Researchers that study security, sometimes known as bug hunters, depend significantly on their knowledge of various attack techniques. The majority of skilled bug hunters are aware of the network layer as well as other domains that exist outside of the application layer and have the potential to be misused.
An Ethical Hacker's responsibilities include the following:
To determine the relative relevance of the resources.

To assess possible hazards to the resources involved.

To devise a plan for addressing and addressing major possible problems.

to identify and execute strategies for reducing the impact of an assault

To evaluate objective information, such as online resources, equipment, and application.

To maintain all systems by implementing the latest manufacturer updates and patch management.

To develop innovative new tactics to fight emerging hacking techniques and reduce all potential hazards.

To generate existing security assessments and keep them on file as a guideline for any unexpected situations.

To assess computer and networking devices for possible risks on a frequent basis.

To develop and execute security-related regulations, as well as ensure that they are properly implemented
Why are Ethical Hackers in Demand?
If the data is not kept in a secure environment, the issue is not IF it will be compromised, but WHEN it will be compromised. According to Manu Sharma, Head of Cybersecurity at Grant Thornton UK, "vigilance alone will not keep enterprises safe."
He continues by arguing that businesses that prioritize cybersecurity not only protect their own data as well as the data of their customers but also gain a competitive edge over rival businesses that have not prioritized cybersecurity.
The majority of decision-makers in the business sector who are not technology specialists have a good reason to take action and take cybersecurity seriously right now: the threat to the organization's competitive edge.
Ethical hackers are system and network specialists who guard against cyber-attacks. This places ethical hackers at the forefront of the fight against cyber-attacks. According to JOBLIFT, the demand for ethical hacking jobs has increased at a rate that is 3 times faster than the supply in the UK. (The average monthly rise in demand for ethical hacking roles was 12%, but the average monthly growth in job postings related to ethical hacking was just 4%).
CEH Certification Salary
As of 05/11/2022, the typical annual ethical hacker salary in the United States is $104,813 a year.
If you need a fast computation of the salary, it comes out to roughly $50.39 per hour. This amounts to $2,016 per week or $8,734 each month when broken down.
The majority of CEH salaries currently range from $79,500 (25th percentile) to $109,500 (which stands at the 75th percentile), with top earners (which stands at the 90th percentile) making $161,500 annually across the United States. On ZipRecruiter, the annual salaries for CEHs range from $79,500 (which stands at the 25th percentile) to $109,500 (which stands at the 75th percentile). 
There is a considerable variation in the usual salary for a CEH (up to $30,000), which suggests that there may be numerous opportunities for advancement and increased income depending on the degree of skill, the geographic location, and the number of years of professional experience.
The latest available job activity on ZipRecruiter suggests that the CEH employment market in Hanoi, VN, and elsewhere around the state is not especially active at the time. This is due to the fact that only a small number of companies are now recruiting new employees. 
The median annual wage for a CEH in the United States is $104,813, however, in your area, the average salary is $109,468. This is a difference of $4,655 (4 percent) above the national median annual wage. The average CEH salary in the United States ranks #1 out of all 50 states.
To provide the most accurate annual salary range for CEH roles, ZipRecruiter performs routine checks on our database consisting of millions of currently available jobs that are being offered locally around the United States.
What are the Top 10 Highest Paying Cities for CEH Jobs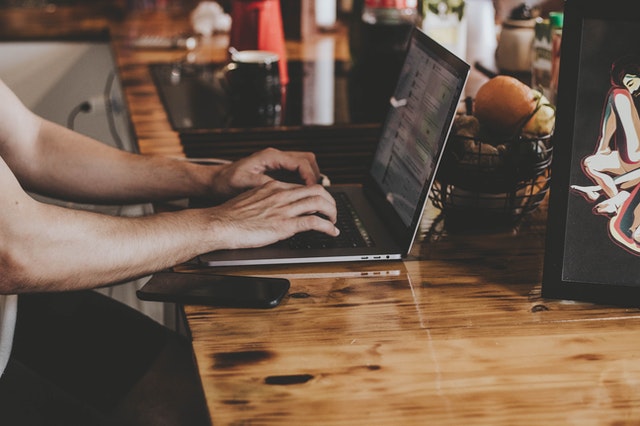 We've identified 10 cities throughout the country where the average CEH pay is more than the national average. On the list, Lakes, Alaska comes in top, followed by San Francisco, California, and then Santa Clara, California in that order, respectively. The city of Santa Clara, California, exceeds the national average by $17,807 (17.0 percent), and the city of Lakes, Alaska, beats the national average by an additional $19,921 (19.0 percent) (19.0 percent ).
Unfortunately, the labor market in Lakes, Alaska for CEH employment is failing, making it more difficult to obtain work in that location.
As a CEH, your prospects of achieving economic success in any one of these 10 cities seem to be very high due to the fact that the average salaries there are higher than the national average.
In conclusion, there is just a 6% difference in the average salary in these top ten areas between Lakes, Alaska, and Bridgeport, Connecticut, which highlights the restricted prospects for wage growth. When determining where to work and how much you will be paid for CEH employment, the potential for a lower cost of living is perhaps the most essential factor to take into consideration.
| City/State | Annual Salary | Monthly Pay | Weekly Pay | Hourly Wage | |
| --- | --- | --- | --- | --- | --- |
| Lakes, Alaska | $124,735 | $10,395 | $2,399 | $59.97 | |
| San Francisco, California | $123,476 | $10,290 | $2,375 | $59.36 | |
| Santa Clara, California | $122,620 | $10,218 | $2,358 | $58.95 | |
| Washington, DC | $121,250 | $10,104 | $2,332 | $58.29 | |
| Los Angeles, California | $119,960 | $9,997 | $2,307 | $57.67 | |
| Fremont, California | $118,740 | $9,895 | $2,283 | $57.09 | |
| Jersey City, New Jersey | $118,519 | $9,877 | $2,279 | $56.98 | |
| Green River, Wyoming | $117,772 | $9,814 | $2,265 | $56.62 | |
| San Buenaventura, California | $117,616 | $9,801 | $2,262 | $56.55 | |
| Bridgeport, Connecticut | $116,896 | $9,741 | $2,248 | $56.20 | |
What are Top 5 Best Paying Related CEH Jobs in the U.S.
We found at least 5 jobs linked to CEH that pay more annually than the typical salary for a CEH. These roles include but are not limited to, OSWE, GPEN, and Senior Penetration Tester, to name a few examples.
These jobs all provide salaries that are between $15,461 and $94,764 more than the typical CEH salary of $104,813, which comes to a total of between 14.8 and 90.4 % more. If you have the necessary qualifications, getting hired for one of these relevant CEH roles might result in a higher salary than ordinary CEH employment.
| Ethical Hacker Job Titles | Annual Salary | Monthly Pay | Weekly Pay | Hourly Wage | |
| --- | --- | --- | --- | --- | --- |
| Offensive Security Web Expert | $199,577 | $16,631 | $3,838 | $95.95 | |
| GIAC Penetration Tester | $184,366 | $15,364 | $3,546 | $88.64 | |
| Senior Penetration Tester | $139,965 | $11,664 | $2,692 | $67.29 | |
| Penetration | $122,180 | $10,182 | $2,350 | $58.74 | |
| Application Penetration Tester | $120,274 | $10,023 | $2,313 | $57.82 | |
How to become a Certified Ethical Hacker?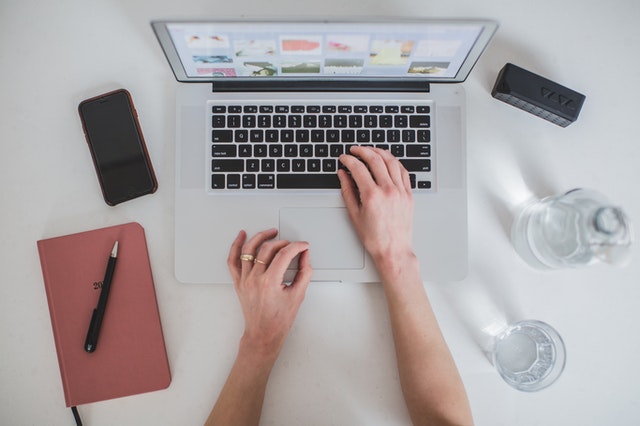 Steps of Becoming a Certified Ethical Hacker
Learning how to become an ethical hacker will help you gain the essential certifications and competence. If you are interested in this field, continue reading. It is possible that entering this area will require you to begin your career in an entry-level position and develop your technical skills as well as your digital awareness. Take into consideration the following stages on your journey to become an ethical hacker:
Complete a degree program in computer science
The field of computer science is one that is always evolving. If you want to master the foundations of the subject, getting a bachelor's degree could be helpful. Programming, the use of artificial intelligence (AI), the management of software engineering, and the creation of models are other skills that you might acquire. 
Several educational establishments in Australia offer students the opportunity to earn a Bachelor of Computer Science degree. This qualification may often be obtained after studying for a total of four years.
The Bachelor of Science degree, the Bachelor of Cyber Security degree, and the Bachelor of Information Technology degree are all possible possibilities. If you don't want to go to college, one alternative would be to get a diploma in networking and then continue your education to get an advanced diploma in network security. TAFE institutes are the ones who are responsible for providing these classes.
Consider more education
After receiving your degree and gaining some work experience, you may decide to enroll in postgraduate coursework leading to a Graduate Certificate in Data and Cyber Management or a Graduate Certificate in Data Science (Applied). Because these TAFE courses are offered online, you may complete them regardless of where you happen to be. 
These certifications may assist you in gaining a better understanding of data science and teach you the best practices for doing the assignment.
Gain experience working in the field of networking
Network support requires having the knowledge necessary to keep your computer systems functioning properly and updated at all times. You may also acquire the knowledge necessary to install and monitor security software at this stage, in addition to testing for potential enhancements. Supporting networks is often the first step on the career path that leads to becoming a network engineer and then an ethical hacker.
Develop your skills as a network engineer
Develop your skills as a designer and builder of networks by beginning a career as a network engineer. You will need to acquire the skills necessary to carry out these responsibilities if you want to progress your career as an ethical hacker. 
In this position, you may acquire advanced expertise in information security if you examine the behavior of networks and the degrees of security they have. An ethical hacker may benefit from having either a Cisco Certified Network Associate (CNNA) or a Cisco Network Professional certification. Both of these network engineering credentials are highly sought (CCNP).
Obtaining certification as an ethical hacker 
In order to get your certified ethical hacker (CEH) credential, you will need to complete one of the available CEH training courses. These classes are provided by a school that has been granted approval by the EC Council. After that, in order to get your certification, you will need to demonstrate that you are qualified by passing a six-hour exam on CEH practical skills.
You also have the option of being certified via a provider that is approved by TAFE. To enroll in this class, you must either have a CEH certification or have worked in the information security field for a minimum of two years. This certification has been approved for use by reputable companies such as CompTIA.
Become an expert in a certain subject
After working as a certified ethical hacker for a few years, you will have the option to either specialize in a certain area or progress to a more advanced position. You may study dark web forensics, databases, and viruses, for example, if you have the Computer Hacking Forensic Investigator certification. This is just one of the many topics you can learn with this certification. There is also the possibility of earning a Master of Cyber Security degree.
Competencies Needed to Become an Ethical Hacker
Skills in networking, computer programming, cryptography, and database administration are among the technical competencies that an ethical hacker could use. An ethical hacker could benefit from having the following skills:
Outstanding computer skills
Computer skills are at the forefront of ethical hackers' skill sets. This is due to the fact that ethical hackers spend the bulk of their time working on digital systems. They may do it legally by using computers or other digital tools to hack the software of a corporation in order to evaluate how effective it is.
They might put their technical expertise to work by developing specialized software, finishing code, managing files, or doing data analysis. They might work toward improving their safety by gaining an understanding of the inner workings of as many different types of computers as possible. 
An ethical hacker might improve their computer skills by gaining experience with a variety of gadgets to gain a better understanding of how each device operates. In addition to that, it's possible that they stay current on the most recent hardware and software developments from all over the world.
Knowledge of software systems
An ethical hacker would make it their mission to learn all there is to know about the software that a corporation uses. They might make use of this knowledge to install the appropriate software in order to accomplish the security objectives of a corporation. They could also find it easier to master new software functions and complete necessary updates if they have this capacity. They may be able to increase their ability by concentrating in college and undertaking their own independent research on the most latest software.
Skills in problem-solving
The practice of ethical hacking is all about finding solutions to problems. The most important objective of these professionals is to devise original strategies for warding against sophisticated invasions. 
Hackers with a moral compass could complete tests and look for opportunities for improvement by using their problem-solving skills. They might perhaps increase their problem-solving abilities by describing their difficulties explicitly and coming up with potential solutions to those problems.
Abilities in the field of social engineering
Skills in social engineering may be used by ethical hackers to make predictions on the behavior of other hackers. It is possible that it will help them learn about the most current methods used by malicious hackers. 
As a direct result of this, learning how to identify tactics and strategies of social engineering might potentially assist you in determining how breaches occur. Hackers who operate ethically may work to develop their interpersonal skills in order to have a better understanding of how people think and behave.
Programming
In addition to this, the job of an ethical hacker is to build programs that can be read by computers. You will be better prepared for a job as an ethical hacker if you learn how to code. Programming languages such as Python, JavaScript, SQL, and C++ are often used by ethical hackers. 
Python is particularly popular. Popular programming languages are often taught at academic institutions. Ethical hackers could benefit from taking a few quick online courses to hone their abilities.
Systems for database management
A computer database management system is a piece of software that stores data in a computer retrieves that data, and changes that data. Ethical hackers are often used to maintain these databases and ensure the security of the networks, particularly in situations where extremely sensitive information is stored. 
These experts could spend additional time doing an in-depth analysis of the databases they work with in order to strengthen the databases' level of protection. The maintenance of strong organizational skills may also be helpful for ethical hackers in the administration of data.
Conclusion
CEH certification salary demonstrates that ethical hackers are in high demand all around the world and get good compensation for their work. If the information that has been provided up to this point has answered all of your questions, you are free to start a career in cybersecurity if you so want. 
Don't forget to take our free CEH practice test to get familiarized with the format as well as the questions of the actual exam to strengthen your knowledge and skills, as a result, enhancing your chance to pass the CEH exam with a high score on your first attempt. Good luck to you!