In the ever-evolving world of cybersecurity, professionals seeking to enhance their skills and credentials often turn to certifications to validate their expertise. Two popular certifications in the field are CEH vs CySA+. While both certifications focus on different aspects of cybersecurity, they share the common goal of safeguarding organizations against cyber threats.
CEH equips individuals with the knowledge and techniques of ethical hacking and penetration testing, enabling them to identify and counter vulnerabilities proactively. On the other hand, CySA+ focuses on cybersecurity analysis and threat detection, empowering professionals to analyze and respond to security incidents effectively.
In this comparison, we will delve into the details of these certifications, exploring their requirements, the skills and knowledge they cover, potential job roles and career paths as well as industry recognition and demand. By understanding the differences between CEH and CySA+, you will gain valuable insights to help you make an informed decision based on your career aspirations and interests in the cybersecurity field.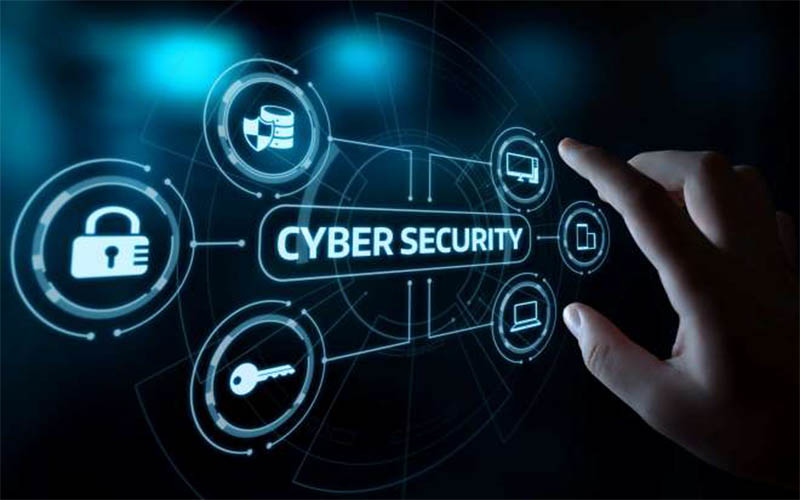 EC-Council CEH Certification
CEH, known as Certified Ethical Hacker, is a certification program aimed at instructing individuals on the identification and exploitation of security vulnerabilities with the goal of safeguarding systems and networks. Ethical hackers, as the name suggests, are certified professionals authorized to penetrate a company's computer systems, with permission, to assess potential vulnerabilities. Moreover, ethical hackers are responsible for implementing preventive and corrective measures to ensure protection against real-world attacks that may occur in the future.
The CEH certification holds international recognition and is highly esteemed within the industry. To obtain the CEH certification, candidates must complete an accredited Ethical Hacking training course and pass the associated exam. The training course encompasses an extensive range of topics, including network security, cryptography, networking, and the methodology of ethical hacking. Upon successfully fulfilling the course requirements and passing the exam, candidates are granted the CEH credential.
The CEH certification serves as proof of your fundamental knowledge in utilizing an ethical hacking methodology and framework to defend systems. The EC-Council CEH certification is an advanced security certification that reflects the latest advancements in the field, incorporating new hacking techniques, exploits, and automated programs. The CEH exam objectives encompass the following areas:
Sniffing

Hacking

Enumeration

Cryptography

SQL Injection

System Hacking

Malware Threats

Denial of Service

Cloud Computing

Session Hijacking

Social Engineering

Scanning Networks

Hacking Mobile Platforms

Hacking Web Applications

Hacking Wireless Networks

Introduction to Ethical Hacking

Footprinting and Reconnaissance

Evading IDS, Firewalls, and Honeypots
CompTIA CySA+ Certification
The CompTIA Cybersecurity Analyst (CySA+) certification verifies that successful candidates have the knowledge and skills required to detect and analyze indicators of malicious activity, understand threat intelligence and threat management, respond to attacks and vulnerabilities, perform incident response, and report and communicate related activity. Note that this certification was updated in June 2023 with the exam code CS0-003.
What sets the CompTIA CySA+ certification apart from other certifications in the market is its emphasis on security analytics, providing a deeper level of insight into this area. Unlike other certifications, CySA+ delves into analytics with greater detail and thoroughness. The exam objectives for CySA+ are as follows:
Security Operations

Vulnerability Management

Incident Response and Management

Reporting and Communication
Comparison of CEH vs CySA+
Experience requirements
CEH certification applications are assessed based on three categories to determine eligibility for the examination:
Candidates who are below 18 years old cannot attend an official training course or attempt the certification exam unless they provide written consent from their parent or legal guardian. Additionally, they need to submit a supporting letter from a nationally accredited institution of higher learning.
The CEH certification requirements are comparatively less strict when compared to other popular cybersecurity professional certifications. As a result, CEH has often been considered an entry-level certification, but it is undoubtedly essential for individuals seeking employment in offensive cybersecurity roles.
On the other hand, individuals from diverse backgrounds and varying experience levels in IT and cybersecurity opt to take the CompTIA CySA+ exam. While there are no specific prerequisites for the CySA+ certification, it is recommended to have a minimum of three to four years of hands-on experience in information security or related fields before attempting the exam.
The CySA+ certification is designed to follow the CompTIA Security+ certification or equivalent experience, focusing on technical and practical aspects. The extent and quality of your previous experience in cybersecurity and analysis play a significant role in bridging the knowledge gap between your current knowledge and the expected knowledge for the certification.
Examination factors
CEH exam
The CEH exam consists of 125 multiple-choice questions, and candidates are provided with a time limit of four hours to complete the exam. Due to the multiple-choice format, test-takers seldom face time constraints during the exam. It is commonly reported that candidates generally require two to three hours to finish the test. Aspiring test-takers should be aware that the exam is challenging, and thorough study beforehand is necessary. Many individuals dedicate several months to get the Free CEH V11 Practice Test and prepare for the CEH actual exam.
When taking the exam at a physical testing center, authorized personnel at the testing center will act as proctors. Pearson VUE testing centers offer the option to take the CEH exam, and EC-Council has established Pearson VUE test centers in various locations, including their Accredited Training Centers.
The passing score for the CEH exam can vary between 60% and 85%, depending on the specific exam form or bank of questions administered during the exam. Since the difficulty level of different question banks can differ, the passing score is adjusted accordingly.
CySA+ exam
CompTIA CySA+ stands out as the sole intermediate high-stakes cybersecurity analyst certification that incorporates performance-based questions. The exam consists of a maximum of 85 questions and allows a duration of 165 minutes to complete. The question types encompass multiple-choice, drag-and-drop activities, and performance-based questions. Multiple-choice questions are further classified as single- and multiple-response options. The performance-based items assess your problem-solving skills in a simulated environment. At the end of the exam, you have the option to provide voluntary feedback through an exit survey, which comprises approximately 12 multiple-choice questions.
The CySA+ test encompasses four domains that align with the core responsibilities of a cybersecurity analyst:
| | |
| --- | --- |
| Domain | Exam Weights |
| Security Operations | 33% |
| Vulnerability Management | 30% |
|  Incident Response Management | 20% |
|  Reporting and Communication | 17% |
The focus is on monitoring and identifying vulnerabilities arising from insecure systems and software, regardless of programming language, while effectively responding to threats. For instance, a performance-based question might require you to plan, install, configure, monitor, and analyze an intrusion detection system (IDS) or SIEM. Analyzing the output of such tools to determine threats is an example of the practical scenarios you may encounter. Other questions may pertain to continuous monitoring activities like log reviews, impact analysis, and response.
CompTIA certification exams are conducted under proctored conditions at secure Pearson VUE testing centers. CySA+ is a cutting-edge security analyst certification that addresses advanced persistent threats within the cybersecurity landscape post-2014. While the passing score for the CySA+ certification exam may vary across exam versions, the passing score is typically on a scale of 100-900. As of my knowledge cutoff in September 2021, the passing score for the CySA+ exam was established at 750 on the 100-900 scale.
Successful candidates often report that a measured study program that consists of a few hours each day over a long period of time is helpful. There are many CySA+ Practice Test available online.
Area of focus
Having an in-depth understanding of offensive strategies commonly employed against their systems is crucial for establishing an effective defense. The widespread support and recognition of the CEH certification highlight the security industry's demand for a reliable method of identifying individuals with such skills. Feedback from post-exam reports indicates that the exam covers various topics, including hacking methodologies, scanning techniques, different types of port scans, and appropriate response strategies. Familiarity with tools like Nmap, Wireshark, Snort, OpenSSL, Netstat, and Hping has been reported as beneficial for test-takers.
To achieve the C|EH credential, candidates must demonstrate their practical knowledge in nine different domains:
Information security and ethical hacking
Reconnaissance techniques
System hacking phases and attack techniques
Network and perimeter hacking
Web application hacking
Wireless network hacking
Mobile, Internet of Things (IoT), and operational technology (OT) hacking
Cloud computing
Cryptography
On the other side, the CompTIA CySA+ exam encompasses the following domains and topics:
Threat Management: Implementing or recommending appropriate responses and countermeasures for network-based threats.
Vulnerability Management: Comparing and contrasting common vulnerabilities found within an organization.
Cyber-Incident Response: Summarizing the incident recovery and post-incident response process.
Security Architecture and Tool Sets: Reviewing security architecture and making recommendations for implementing compensating controls.
The new version of the CompTIA CySA+ exam incorporates behavioral analytics for continuous security monitoring of networks and devices to detect, prevent, and combat cybersecurity threats. While maintaining coverage of core cybersecurity analyst skills, the updated exam places emphasis on software and application security, automation, threat hunting, and IT regulatory compliance. The essential skills assessed in the exam include:
Utilizing intelligence and threat detection techniques
Analyzing and interpreting data
Identifying and addressing vulnerabilities
Recommending preventive measures
Effectively responding to and recovering from incidents.
Certification cost and renewal requirements
The total cost of obtaining a professional certification can vary depending on the candidate's level of experience and prior training. Along with the application fee, exam fee, and training course costs, candidates are likely to incur expenses for independent study materials and ongoing certification maintenance.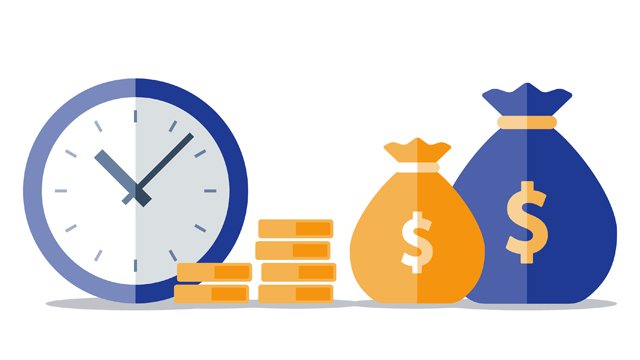 For exam applicants, there is a non-refundable application fee of $100. The application approval process typically takes five to ten working days once all the required information has been submitted to EC-Council. Once the application is approved, candidates need to purchase an exam voucher either from the EC-Council Online Store or an authorized training partner. While EC-Council does not set a minimum price for exam vouchers sold by authorized partners, the cost of an exam voucher is $1,199 when purchased directly from the EC-Council Store.
To maintain CEH certification, candidates are required to earn 120 Continuing Professional Education (CPE) credits within a three-year period. These credits can be obtained through various activities such as attending conferences, writing research papers, teaching training classes in a related domain, reading materials on relevant subject matters, and participating in webinars. Generally, acquiring the necessary CPE credits incurs several hundred dollars in expenses each year.
The retail price for CompTIA CySA+ (CS0-003) is $392. CompTIA offers numerous ways to reduce this cost. 
The CompTIA Cybersecurity Analyst (CySA+) certification remains valid for three years from the date of passing the certification exam. To extend the certification for the additional three-year period, you can take advantage of the continuing education (CE) program offered by CompTIA.
Renewal Option 1: Training CompTIA provides CertMaster CE training courses, which can be completed online and serve as a means to renew your certification without having to retake the exam. Some individuals have successfully renewed their certifications in as little as six hours or less by utilizing CertMaster CE if it is available for their specific certification.
Renewal Option 2: Certification and Recertification Exams Renewal of your CompTIA CySA+ certification can be achieved by taking a recertification exam. Alternatively, you can qualify for renewal by obtaining higher IT-Industry certifications or higher-level CompTIA certifications. Another option is to pass the latest release of the CompTIA CySA+ exam.
Renewal Option 3: Activities Engaging in various qualifying activities can earn you Continuing Education Units (CEUs), which are required to accumulate for the purpose of renewing your certification. For CompTIA CySA+, 60 CEUs are needed to fulfill the renewal requirements.
Job roles 
By obtaining the CEH certification, individuals demonstrate that they possess the necessary skills to pursue various job roles, including but not limited to:
Security Analyst 
Computer Forensics Analyst
Security Specialist
Penetration Tester
Security Engineer 
Security Code Auditor 
Malware Analyst 
Security Consultant
On the other hand, the CompTIA CySA+ certification equips professionals with the knowledge and capabilities needed for cybersecurity positions such as:
Cybersecurity analyst
Incident response analyst
Threat hunter
Security Operations Center (SOC) analyst
Vulnerability management analyst
Cybersecurity engineer
Why Choose CEH?
If you're looking for a career in cybersecurity, then the Certified Ethical Hacker credential may be a good fit for you. Here are some of the explanations for why CEH is so common among security professionals:
Process monitoring
One of the key advantages of CEH is that it teaches you how to monitor processes and look for signs of potential attacks. This is a critical skill in today's cybersecurity landscape, as attackers are always looking for new ways to exploit systems. 
CEH also provides you with reporting tools that can be used to track down malicious activity. These tools can be invaluable in an organization's battle against cybercrime. It covers a wide range of topics, from network security to application security making it a good choice for those who want to get a well-rounded education in cybersecurity. 
System hacking process
Perhaps the most unique aspect of CEH is that it teaches you how to hack systems – but in a legal and ethical way. When deciding on CEH vs Security+, Remember that a Certified Ethical Hacker is a skilled professional who understands and knows how to look for weaknesses and vulnerabilities in target systems. 
The CEH exam covers key topics related to system hacking, including footprinting, scanning, enumeration, system hacking, viruses and worms, Trojans, backdoors, denial of service attacks, social engineering, session hijacking, web application attacks, SQL injection, buffer overflows, etc.
Certified ethical hackers use their skills to protect organizations from data breaches by identifying vulnerabilities in networks and systems and then recommending measures to mitigate those risks. They use the same techniques as criminal hackers but do so ethically and within the bounds of the law. 
Security and risk management
Data security is more important than ever. Businesses of all sizes must take steps to protect their information from hackers and other cyber threats. The CEH program is designed to help organizations identify and mitigate cybersecurity risks.
CEH certification demonstrates a thorough grasp of how to detect, exploit, and prevent vulnerabilities in computer systems. Network security, risk management, and ethical hacking principles are among the subjects covered in the curriculum.
CEH certification is generally accepted in the business and is frequently required for employment in cybersecurity positions. Earning your CEH certification might help you stand out from the crowd and demonstrate your dedication to data security.
Asset security
It is more crucial than ever in today's digital world to have a solid grasp of asset security. This is where ethical hackers come in. In terms of CEH vs. CySA+, CEH certification holders have the skills and knowledge required to discover vulnerabilities in an organization's systems and mitigate such risks.
By pursuing CEH certification, you may demonstrate to employers that you are serious about safeguarding their assets and guaranteeing the security of their data. Furthermore, CEH certification might help you stand out in a competitive employment market. Obtaining CEH certification is a wise decision for anybody wishing to start or advance their career in asset security.
Why Choose CySA+?
CompTIA exams are developed through an intensive process that includes workshops where IT pros come together and discuss what knowledge, skills and abilities are required to do certain job roles. Therefore, the topics covered by CompTIA CySA+ match the knowledge, skills and abilities cybersecurity analysts need today.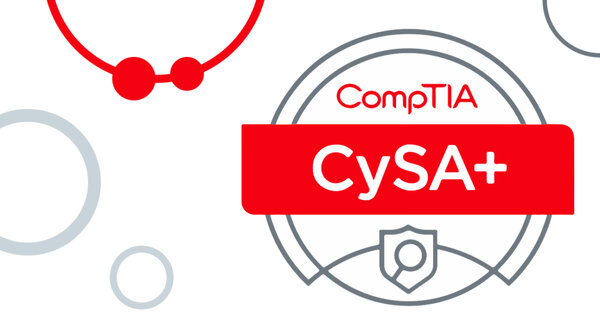 Demonstrate Competency of Current Trends
The certification makes you a valuable team member and shows your knowledge of current trends that affect the daily work of security analysts, such as cloud and hybrid environments.
Additionally, CompTIA CySA+ is a vendor-neutral certification, which means that the knowledge and skills you learn can be used to perform various job roles regardless of the specific programs and tools being used. Vendor-specific certifications, on the other hand, only prepare you to work with just one platform.
Proactively Monitor and Detect
Demonstrate your skills in detecting and analyzing indicators of malicious activity using the most up-to-date methods and tools, such as threat intelligence, security information and event management (SIEM), endpoint detection and response (EDR) and extended detection and response (XDR).
Respond to Threats, Attacks and Vulnerabilities
CompTIA CySA+ proves your knowledge of incident response and vulnerability management processes and highlights the communication skills critical to security analysis and compliance
CompTIA CySA+ is the only intermediate high-stakes cybersecurity analyst certification with hands-on, performance-based questions and multiple-choice questions that cover the most up-to-date core cybersecurity analyst skills and upcoming job skills used by threat intelligence analysts, application security analysts, compliance analysts, incident responders/handlers and threat hunters, bringing new techniques for combating threats inside and outside of the Security Operations Center (SOC).
FAQs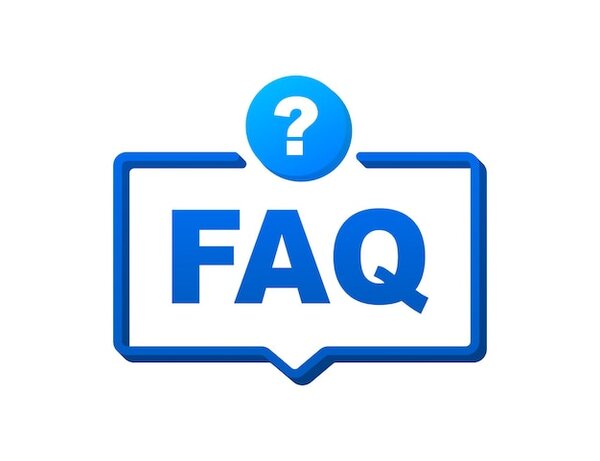 Will CySA get you a job?
People having the CySA+ certification are hired by businesses of all sizes. However, some organizations have a reputation for recruiting a higher-than-average percentage of CySA+ holders, so when your job hunt begins, you should pay special attention to those companies.
What is CySA+ equivalent to?
Professionals with a CySA+ designation gain credentials equivalent to those earned in the CompTIA Security+ exam when combined with the PenTest+ certification. CySA+ specialists excel in system threat detection and data analysis methodologies.
Can I take CySA+ without experience?
Examinees for the CompTIA CySA+ certification come from many walks of life and have varying levels of experience in IT and cybersecurity. Although there are no prerequisites for the CompTIA CySA+ test, we recommend that you have at least three to four years of hands-on information security or related experience before taking the exam.
Is CEH good for beginners?
Despite the fact that it includes a good variety of penetration tools and testing and covers some of the same themes as CISSP, CEH is an entry-level certification that is suited for non-penetration testers and those who lack deep security knowledge.
Who should take CEH certification?
According to the EC-Council, "the Certified Ethical Hacker certification will fortify the application knowledge of security officers, auditors, security professionals, site administrators, and anyone who is concerned about the integrity of the network infrastructure" from a vendor-neutral standpoint.
Conclusion
In short, deciding between the CEH vs CySA+ certifications depends on your career goals, interests, and the specific roles you aim to pursue in the cybersecurity field. Both certifications have their unique focuses and areas of expertise. If you are interested in ethical hacking, penetration testing, and understanding security vulnerabilities to protect systems, the CEH certification may be a suitable choice. On the other hand, if you are more inclined towards incident detection, prevention, and response, the CySA+ certification is worth considering.
Both certifications are globally recognized and demonstrate a commitment to advancing your cybersecurity skills. They provide opportunities to expand your knowledge, enhance your professional credibility, and increase your job prospects. Additionally, the renewal options offered by both certifications ensure that your knowledge stays up to date in a rapidly evolving field. It is advisable to thoroughly research the objectives, domains, and career paths associated with each certification to make an informed decision that aligns with your professional goals.