When searching for certification in the field of penetration testing, you'll see that CEH and PenTest+ from EC-Council and CompTIA are relatively comparable in terms of curriculum as they both evaluate pen-testing skills.
Besides, they are also difficult and targeted toward mid-level workers with backgrounds in specific cybersecurity areas.
Consider that you are training for a position in management, vulnerability assessment, or penetration testing. In such an instance, you might be unsure about the value of acquiring one or both of these certificates.
Today's post will expand on the comparison between CEH vs PenTest+.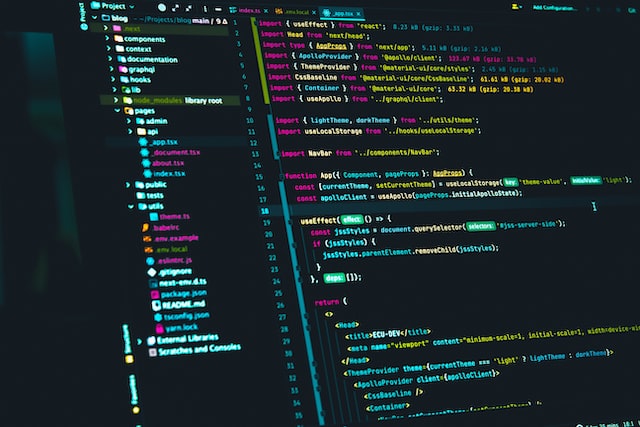 What is CEH certification?
Ethical hacking is known as the act of accessing one's computer or systems. They are formally empowered to determine the existence of vulnerabilities and to put protective, remedial, and preventative remedies in place before the systems are hacked.
CEH (Certified Ethical Hacker), is one of the most sought-after certifications provided by the EC Council. It was created to show that the bearer is knowledgeable about the methods and equipment that malevolent hackers use to find holes and weaknesses in computer systems.
Each security team must be sure to engage cybersecurity experts who are familiar with the methods and equipment employed by malevolent hackers.
What is Pentest++ certification?
The CompTIA PenTest+ certification is designed for cybersecurity experts with intermediate levels of expertise who do penetration testing to find, expose, disclose, and fix security problems.
In order to measure the degree of the network's defense against assaults, PenTest+ performs an evaluation of the most recent penetration testing, vulnerability analysis, and systems management requirements.
Successful applicants will be able to create accountability frameworks, work together on projects and report results, and explain suggested strategies to increase understanding of the development of IT security.
CEH vs Pentest++: Key differences
The Exam Details
When comparing certificates, think about what the exam covers and how it will evaluate you.
| | PenTest+ | CEH | |
| --- | --- | --- | --- |
| Number of questions | Maximum of 85 | Total of 125 | |
| Test duration | 165 minutes | 240 minutes | |
| Test format | Multiple choice and performance-based | Multiple-choice | |
| Passing score | 750 (On a scale of 100-900) | 60% to 85% (depending on which exam question bank is used) | |
Exam Cost
Most likely, you'll choose the one that offers the most value for your money.
When you compare the pricing of the two exams, especially considering how close they are, you might begin to question why the PenTest+ is only $349 while the CEH costs a significant $1,199.
The high cost of the CEH test could be a strong barrier for those who are just starting out. Consider that whichever one you choose will be worthwhile in the long run and that many penetration testers have opted for the CEH certification despite its high cost. These experts saw it as an investment that was worthy.
Certificate Requirements
Before you can take the exam or are advised to do so, many certifications require that you have completed a certain level of education or job experience. Typically, it is the absolute least need you should have in order to even consider taking some of these certification exams.
You should have at least two years of professional expertise in the field of information security, according to the CEH. They also recommend that you complete the CND (Certified Network Defender) test before the CEH exam according to their exam roadmap.
Besides, you must also pay a $100 non-refundable application fee. After you have provided the requested information, the application itself will be processed in 5–10 business days.
They also give guidelines on how you must prepare for the exam. You are not permitted to use any "brain dumps" since doing so would be against the terms of the non-disclosure agreement you are required to sign.
Any certification you may have obtained from ECC will be canceled if you are discovered utilizing a brain dump. You will also be permanently prohibited from taking any future ECC tests.
The PenTest+, on the other hand, advises that you have a minimum of 3 to 4 years of professional experience. Additionally, they advise you to have obtained the Network+, Security+, or equivalent education.
Remember that the PenTest+ is not to be taken lightly because it calls for more experience and is regarded as being more challenging.
The Level of Difficulty
Any forum comparing the PenTest+ to the CEH will remind you that the PenTest+ is a significantly harder test.
Even people with extensive penetration testing experience have reported finding the PenTest+ to be difficult.
Despite the fact that PenTest+ and CEH have exams with themes that are comparable, it appears that CompTIA bases some of its questions on what you should know rather than on skills you would really use in the field.
As opposed to the PenTest+, the Certified Ethical Hacker's exam questions are rather straightforward and appear more relevant to the work. In light of this, the CEH is the suggested exam for this component.
Career Opportunities
When considering certificates, always think about the positions you might be able to attain with them. The CEH is a DoD 8570 baseline certification, in contrast to the PenTest+. You are now eligible for four distinct cybersecurity service provider jobs as well as other government-related roles.
CompTIA is currently applying to receive the PenTest+ DoD 8570. If you decide to check for conformity with this directive before taking any certification, you should first consult the DoD 8570 baseline certifications list.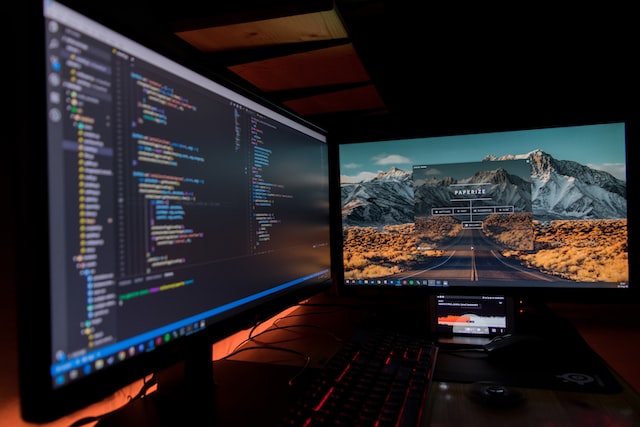 Certificate Maintenance
You will ultimately need to requalify for practically all of your certificates. The recertification procedure might be difficult for some certifications. The recertification procedures for the PenTest+ and the CEH are comparable.
The PenTest+ and the CEH are both valid for three years after the exam date. Recertifying with the PenTest+ only takes three years and requires 60 CEUs (Continuing Education Units) to be uploaded to your certification account. You can obtain them by finishing CompTIA-approved training courses and activities.
The CEH takes a little longer to recertify since it takes more time, but it is still straightforward. You must earn 120 credits in ECE (electrical and computer engineering).
In accordance with the ECE policy, you must additionally pay a one-time yearly membership fee regardless of how many certificates you hold. If you hold additional qualifications that are not covered by the ECE policy, you will just have to pay $20 of the $80 charge.
Why Choose Pentest++?
A PenTest+ certification boosts a professional's value by 3 times, according to CompTIA. Besides penetration testing, CompTIA PenTest+ also offers vulnerability management and vulnerability assessment according to the NICE Cybersecurity Workforce Framework.
PenTest+, in contrast to certain other pen-testing certificates, offers a more thorough review of the skills a penetration tester should have, from project planning and scoping to project reporting and communication.
In order to analyze a contemporary network's resilience to cyberattacks, find vulnerabilities, and reduce risks before bad things happen, CompTIA PenTest+ urges cybersecurity professionals to think offensively with an investigative approach.
The CompTIA PenTest+ certification verifies technical and soft skills related to business processes, industry standards, and professionalism in penetration testing.
Why Choose CEH?
According to EC-Council, the focus of the CEH program is ethical hacking, which is a broad phrase that includes a variety of tasks, including penetration testing.
An aggressive proactive security strategy may be implemented thanks to the CEH certification for ethical hackers. Additionally, there is the reactive security strategy, which is more protective.
Ethical hackers do penetration testing on their systems utilizing cutting-edge tools and techniques while employing a proactive security defense. In order to find flaws and vulnerabilities in targeted systems, they behave like actual hackers, although ethical ones.
By doing this, they assist their clients in protecting their networks and data against ever-changing threats.
IT workers with the correct perspective may use the certificate to open up an exciting, engaging, and financially beneficial career path.
CEH vs Pentest++: Which is Best?
The decision on which certification to pursue ultimately rests with you and your employer.
But keep in mind that the similarities and differences between the CEH and PenTest+ certifications should be carefully considered.
The CEH program could be your best choice if you tend toward having a wide understanding of ethical hacking and are closer to entry-level.
As an alternative, suppose that you have more experience in the field of information security and concentrate on penetration testing in IT settings (including management aspects). The PenTest+ certification is perfect in that situation.
Summary
The above post offers you the main difference between CEH vs Pentest++ as well as gives you some recommendations for which one is more suitable.
It's crucial to determine where you are right now and what you want to accomplish before picking which certification you really want to pursue.
On this website, we offer thousands of free CEH practice tests to help you thoroughly prepare for this exam!