Almost 160,000 applicants worldwide take the CFA test each year. This demonstrates how the CFA has an impact on a variety of disciplines, particularly those working in the sector of investment finance. Hence, it is not strange if you are also planning to enroll in a CFA program in the near future. Is CFA worth it, though? While studying for the CFA test will need a lot of time, the answer to this question will help you become more focused and motivated (up to 3-4 years for all 3 levels). We'll assist you in determining the solution in this post.
Don't forget to take our free CFA level 1 questions if you want to ace the test the first time around!
Is CFA worth it?
Becoming an expert in investment and finance like Warren Buffett or working on Wall Street is the dream of many young people. However, the fierce competition and limited knowledge are a big challenge for many people who want to enter this field. Are you still quite confused and do not know where to start your journey? With so many different options to choose from, many of you have come to CFA as a starting point to create a competitive advantage and lay the foundation for your future career path. So what is the CFA value, including CFA Level 1 value as well as the value of two other levels & the CFA degree value?
Comprehensive Knowledge of Finance
CFA's curriculum is designed to provide you with a solid knowledge base, extremely sharp analytical skills, and effective portfolio management. It also includes anything directly or indirectly related to the financial and investment industries. Evaluations of candidates about the CFA study program are as follows:
Comprehensive knowledge: 97% agree that the program has improved understanding of important financial topics.

Practical knowledge: 95% of people believe that the curriculum accurately reflects current industry practice.

Career Applications: 95% of people say the program focuses on concepts important to their finance-investing careers.

Fact Test Questions: 84% feel the test questions cover topics important to investment professionals.
Passing all 3 levels with 10 subjects will take a lot of work. But when you pass and become a CFA Charterholder, you'll have the unsurpassed knowledge and confidence to pursue any career in your chosen field.
Unlimited Career Advancement Opportunities
CFA Charterholder is your golden ticket to land your dream job in finance. It will provide in-depth knowledge in the areas of financial investment analysis, wealth management, and professional ethics. Currently, the world's major financial companies (for example, investment institutions such as mutual funds, pension funds, and insurance companies that buy the majority of securities for money-management purposes) often prioritize applications that are members have a CFA certificate rather than an MBA, because of the depth and practicality in each financial area that CFA brings. According to statistics, more than 31,000 businesses around the world use CFA Charterholder's status to make recruitment and promotion decisions.
Global Value
According to the CFA Institute, there are more than 170,000 CFA Charterholders around the world and this number is constantly growing. Today, CFA associations are present in more than 160 countries, so you are likely to find CFA Charterholders the most widely recognized in the financial world, especially as more local CFA associations begin to emerge. presently. That global recognition is demonstrated by the ease of conversion of CFA into other qualifications in many countries around the world. For example, if you are moving to Asia to work, employers in Asia will also look up your CFA issued in Europe and admit you as a member of the CFA Institute.
More importantly, CFA provides you with extensive network and job opportunities. In fact, CFA associations, as well as large corporations and financial companies, often post job advertisements looking for Charterholders. Furthermore, your prospects of landing these jobs increase dramatically when you actively connect with other members of society.
Desired Income
There is much research on CharterHolder CFAs and their salary expectations. But it can be said that holding a CFA degree will help you have more opportunities and options than those who do not own this degree. The salary of CFA holders is usually higher than that of MBA holders (according to Wiley Efficient Learning). In addition, CFA also provides full knowledge and tools so that you can create your own personal investments, increase passive income, and help you have a more prosperous life.
CFA Disadvantages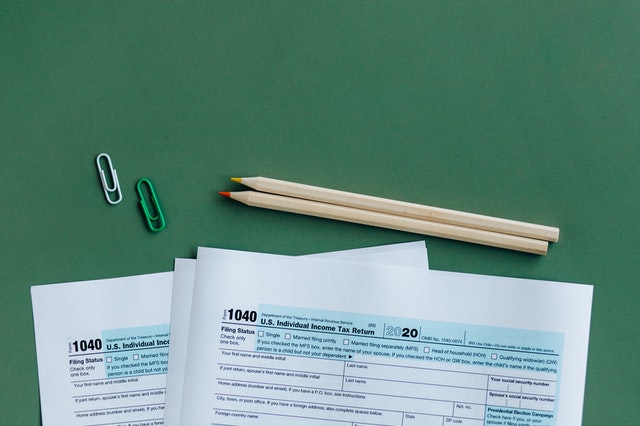 Despite the many benefits, there is no denying that taking the CFA exam still has certain disadvantages.
High CFA Exam Fees
With a fee of about $2,500 for all 3 Levels, it can be said that CFA is among the top exams with the highest fees among international professional certifications. Obviously, not everyone is willing to pay such a high fee, not to mention the associated costs (retest fees, exam preparation fees, course fees, etc.) If you can't clearly define your goals and With enough determination, you will be able to lose all of the above money and gain nothing.
Huge Investment of Time
CFA curriculum subjects are often considered 'master's level' and often require applicants to spend an enormous amount of time studying regularly – usually 250 hours per level 1,2,3 (range 10 – 20 hours per week and continuously for at least 18 weeks). It is possible for you to take the CFA Level 1 exam in early June or in December each year, but the CFA Level 2 and Level 3 exams are only held by the CFA Institute in early June each year.
This means that you will have to spend most of your break time (even Holidays) studying CFA, while everyone else can spend this time on rest or other personal needs. If you fail your first exam, the half-year waiting period will make you easily frustrated without good mental preparation.
High Failure Rate
The CFA Level 1 pass rate may be an infamous 44%. The CFA Level 2 and 3 exams are approximately 50% depending on several factors, such as the year. And in case you fail one year, not only will you have to start studying all over once more, you'll likely have to purchase more materials rather than utilize all of the completely new ones – because the test changes dramatically each year.
CFA Certification Don't Guarantee Your Career
You should keep in mind that the CFA certification does not ensure that you're qualified for each work you apply for, nor does it ensure that the chartered venture advisor you enlist will be everything you ever imagined of.
Passing All Levels Doesn't Mean You Become CFA Holders
Passing all three tests is one component of getting the CFA charter. For the purpose of really getting it, candidates are to be sponsored for participation within the CFA and they have to perform 4 years of qualifying working encounter in applying financial, economic, or measurable information including or other investments, or creating work that includes esteem to the method. Summer, part-time, and internship positions don't qualify, nor does overseeing your possession investments – though you will be qualified to do that after you've gotten your CFA. The detailed information is as follow:
(1), pass the exams of the CFA study program. CFA Program includes 3 levels (levels). Each level will have its own exam. You need to pass all exams of all 3 levels to become a CFA Charterholder.

(2), achieve the required work savings. You must fulfill the work experience requirements before, during, or after entering the CFA program. Those experiences involve being directly involved in the investment or production decision-making process with the role of providing information or adding value to that process.

(3), there's a letter of recommendation. One of the requirements when applying to become a member of the CFA institute is that you must provide 2-3 letters of recommendation. In the letter, it is imperative to include comments on your work experience and professionalism.

(4), submit an application to become a CFA Charterholder. An application for membership of the CFA Institute is integral to the process of becoming a CFA Charterholder. In case you can fulfill all of the above requirements, your application will be approved and you will officially become a regular member of the CFA Institute.
How to Decide Whether to Pursue CFA?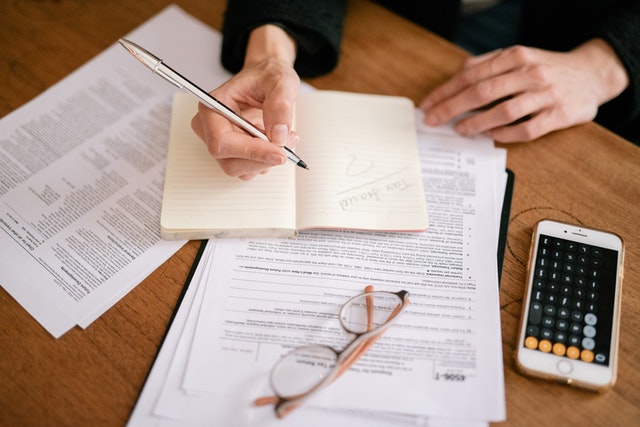 Before learning, understand the value of CFA
Chartered Financial Analyst (CFA) is a professional certification, issued by the American CFA Institute for financial analysts after 3 rigorous exams in the areas of finance and ethics. It is required for the CFA candidates to be in their final year or hold a university diploma.
According to the income statistics of the American CFA Institute, a CFA certified financial professional earns up to 50% more than an average financial professional. CFA certification is like a passport that recognizes professional qualifications, deep financial knowledge, giving its holder an opportunity with any major financial group in the world.
If you are really passionate and want to pursue a career in Finance, CFA will be the "golden ticket" that will bring you to success because the weight of this ticket's value has been confirmed based on the rate of only 43% studying. members pass level I, 46% pass level II, and 54% pass level III worldwide.
Learn what it takes to earn the CFA Charter title
Before achieving the CFA title behind your name, you need to pass three exams held annually by the CFA Institute with increasing difficulty: Level 1 exam consists of 2 exams, each the session is a multiple-choice test with 120 independent questions; Level 2 exam consists of 2 exam sessions, each session has 10 sets of questions in the form of 3-answer multiple-choice; Level 3 exam consists of 2 exam sessions, each set includes 06 related questions, in the form of 3-answer multiple-choice.
To complete the period of all 3 levels, at least each candidate needs at least 2 years and an average of 4 years; with a minimum study time for each level of 302 hours before the exam. The total CFA exam cost for registration and study materials, depending on the individual, will range from $2,500 to $8,500. So, after completing 03 exams with satisfactory results, what more do you need to receive CFA Charter?
First, each member of the CFA Association needs to commit to upholding the highest standards of professional ethics. This commitment is simple but very important in the CFA Charter registration process. Next, each individual needs to register to become a member of 02 Associations – one of the CFA Institute and one of the local CFA community; at the same time ensure at least 04 years of working experience in the field of investment finance. And finally, get referrals from 03 CFA Charter members.
Understand the differences between the CFA and other professional certifications
For example, you may be wondering whether to take the CFA exam or another certification exam. What you need to do is find out exactly what basic professional qualifications each type of certification requires; Besides, there are costs of time and money that you need to spend to achieve those standards. Take an example that is quite common and practical today, that is, many of you consider CFA and MBA – Which would be the better choice? Of course, the answer depends on each person.
In fact, it is difficult to compare CFA and MBA because these two programs are fundamentally different in nature and respond to different career characteristics. However, we will clarify a bit of the difference between these two programs below, based on the benefits brought on the career path as well as the necessary costs to spend for each program:
CFA is the norm in the financial industry: If you are aiming to pursue a career in wealth management, investment management, stock market analysis, or rating advice at financial institutions, then CFA is the choice for you.

MBA is more suitable for industries other than finance: For some professions such as advertising or manufacturing industry, MBA becomes more suitable. So, when you are uncertain about your future career choice, an MBA is a reasonable solution.
The CFA and MBA both excel in their respective industries and fields, not only in terms of knowledge and work experience but also in the network of connections you can make. As such, choosing which program to pursue, all depends on your personal goals as well as your current situation. If choosing a career in finance then CFA is the way you should go. And if choosing to advance your career outside of finance, and among a variety of different professions, then an MBA is the more appropriate path.
Try taking the sample test on the CFA Institute homepage
The best way to learn about the CFA program is to learn about the sample test on the program's official website. CFA's sample tests, as well as academic materials, are updated annually. Reading and taking these tests in advance will be a way to help you gauge whether your knowledge is a good fit for the program.
Determine your future career path
While the CFA isn't a "golden ticket" that takes us straight to our dream jobs, it's not an exaggeration to say that the CFA Charter is the highest professional standard in the financial industry. There are many positions that require the knowledge and skills that come from the CFA program:
Property Management Specialist

Portfolio Manager

Financial Analyst

IB Specialist

Corporate Finance Specialist

Business Development Specialist

Venture capitalist

Stockbroker

Legal Specialist

And many other career opportunities
So, before entering the job market, self-assessment is also very important. If your orientation and abilities match the requirements of the above jobs, then CFA is a good choice. indispensable in the career path.
Ask advice from experienced people
One of the simple and useful ways is to consult with people who have been and are attending the CFA program. Those valuable exchanges, plus self-reflection, will help us have a better overview of CFA, and also gain valuable experiences that can be applied to ourselves without paying too much. Information about CFA can also now be found in the mass media, such as the CFA Institute websites, as well as CFA training institutions around the world. There is all the information we need, the important thing is to choose to suit our own conditions.
Is there any alternative to CFA?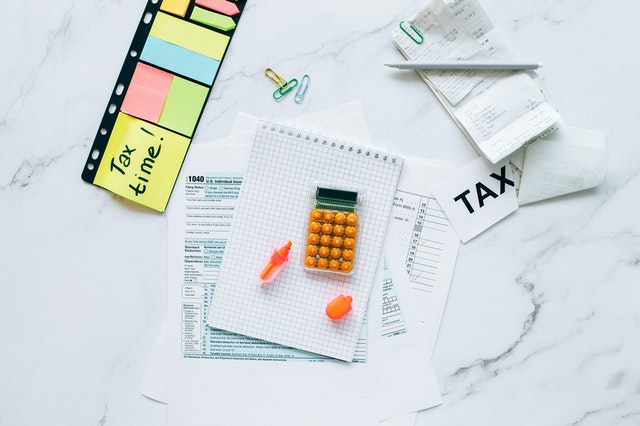 In addition to CFA, there are now many prestigious certificates in the field of finance – investment that you can consider. Different certifications will have different specific goals, characteristics, and information. As follows:
CPA – Certified Public Accountants
CPA (Certified Public Accountants), means licensed public accountants. Or simply those who practice accounting – auditing are recognized by professional associations of international or domestic. CPA includes 6 written exams (180 minutes/subject) and 1 foreign language subject (level C) of 01 of 05 common foreign languages: English, Russian, French, Chinese, German. The time for the written exam is 120 minutes.
FRM – Financial Risk Manager
FRM is a globally recognized and highly reputable financial risk management certificate, organized and awarded by GARP (Global Association of Risk Professionals). FRM is a certification for risk management professionals, especially those working in the fields of credit risk analysis, market risk, liquidity risk, and other types of financial risk. FRM certification is suitable for careers in fields such as Banking, Investment, Securities, Corporate Financial Management. The top countries in terms of the number of FRM holders include the UK, Switzerland, Singapore, and Hong Kong.
CFP – Certified Financial Planner
The Certified Financial Planner is a formal recognition of expertise in the areas of financial planning, taxation, insurance, estate planning, and retirement. The CFP exam is a combination of 170 multiple-choice questions covering more than 100 topics related to financial planning. The scope of questions includes professional conduct and regulation, financial planning principles, educational planning, risk management, insurance, investments, tax planning, retirement planning, and estate planning. To receive the CFP certification, applicants must meet requirements in four areas: formal education, taking the CFP test, relevant work experience, and work ethic.
CIMA – Chartered Institute of Management Accountants
The CIMA certification is globally recognized in financial management and strategic management. CIMA provides learners with highly practical knowledge that will help them succeed in management positions.
ACCA – Association of Chartered Certified Accountants
ACCA was founded in 1904, providing finance, accounting, and auditing professionals with a globally recognized professional program. Today, ACCA is the world's largest and fastest-growing professional association with more than 170,000 members and 436,000 students in more than 183 countries globally.
CAIA – Chartered Alternative Investment Analyst
CAIA is a certification for professional financial analysts with a focus on Alternative Investments such as Hedge Funds, Venture Capitals, Private Equity, Real Estate, Commodities, Structured Products, and other types of investments. Alternative Investments are often used by large investors to allocate assets, manage risk and achieve higher returns rather than just investing in one or two asset classes.
ChFC – Chartered Financial Consultant
Similar to CFP but sponsored by American College, the ChFC program will equip you with the knowledge to meet the needs of professional financial planning serving the needs of individual clients and professionals. and small business owners. You will gain advantages in financial planning in key areas such as insurance, income tax, retirement planning, investment planning, and real estate business planning. Since 1982, about 40,000 people have obtained ChFC certification through courses and exams.
CMA – Certified Management Accountant
The Certified Management Accountant (CMA) course is a training program for professionals in management accounting and corporate financial management. Provides essential skills for professional CFOs. The CMA degree in management accounting is awarded by the Institute of Management Accountants (IMA), a globally recognized professional body founded in 1919 with more than 65,000 members recognized in more than 120 countries. 
Short answer: is CFA worth it mostly relies on your job objectives, skills, effort, and other elements. Hence, in order to increase your chances of success in the financial industry, we advise you to thoroughly consider your options before opting to start the CFA preparation process.