The CFA Institute offers a voluntary chartered financial analyst (CFA) certification. This global organization promotes education, ethics, and professionalism in the investment industry.  The CFA charter, one of the most renowned certifications, indicates expert-level knowledge and experience in investment analysis.
CFA certification typically requires three hard tests, a bachelor's degree, and at least three years of relevant professional experience.
A financial analyst's reputation can be improved through certification, which can lead to better-paying job opportunities. CFA certification can be especially valuable for buy-side traders, investment managers, and sell-side traders. This certification can help professionals in financial advising, financial planning, and economics.
This guide explains how to take the CFA level 1 exam and explores CFA requirements.
Let's get started with our free CFA Level 1 Mock Exam to enhance your chance of passing your actual exam with a high score on your first attempt.
Why Should You Become a Chartered Financial Analyst?
CFAs have a lot of earning potential. The most of chartered financial analysts make more money per year than other finance professionals. Continue reading to learn more about what a CFA is and why professionals seek certification.
Better Career Prospects
CFAs can join the CFA Institute, which provides networking and continuing education opportunities for members.
Professional Credibility
Certification is the gold standard for Wall Street professionals. Certificate holders must normally meet strict requirements.
Global Recognition
CFA qualification is held by over 167,000 investment professionals worldwide. Universities and regulators around the world hold the charter in great respect. CFA certification gives access to careers in investment and financial planning in over 160 countries.
Real-World Expertise
CFA certification is regarded as a professional certification in the corporate sector. CFAs have specialized analytical skills as well as extensive experience in economics, portfolio management, investment analysis, and financial reporting.
At least 4,000 hours of relevant investment-related work experience (full-time and part-time jobs, as well as remote work arrangements – before, during, or after your involvement in the CFA Program – qualify).
What Are CFA Requirements?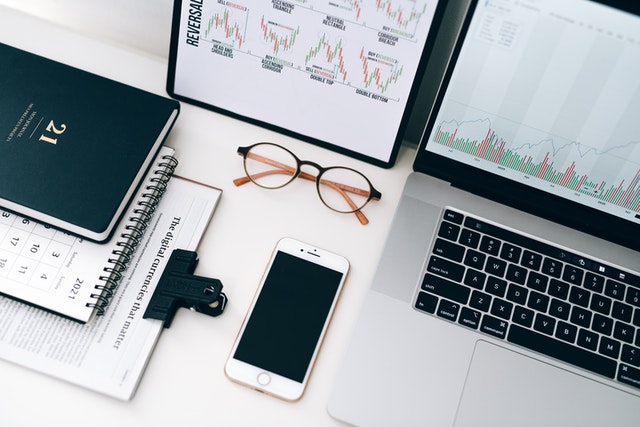 CFA certification is a difficult process with strict education, experience, and CFA exam requirements. Three levels of tests are included in this CFA exam.
The CFA charter is a globally renowned certification that opens opportunities all around the world. The CFA exam is not available to people of certain countries that are subject to US sanctions.
Candidates must meet one of the following CFA certification requirements to register for the Level I exam:
A bachelor's degree is required.

Be an undergraduate student within eleven months of graduation.

Have acquired a total of 4,000 hours of professional work experience and/or higher education over a period of at least three years.
The CFA charter is a globally renowned certification that opens opportunities all around the world. The CFA exam is not available to people from certain countries that are subject to US regulations.
Educational Requirements
CFA certification requirements can be met by obtaining a bachelor's degree (or equivalent) in any field. Candidates in their final year of a bachelor's program are also eligible to take the CFA exam.
To meet the education requirement, an aspiring CFA can use 4,000 hours of professional experience (or a combination of work experience and education). Work experience that meets the education requirement does not have to be related to investment.
Professional Requirements
Professional work experience must be full-time, and employment dates must not conflict with education dates.
Work experience is not required to be in the financial markets, but it must show that the applicant has developed judgment and business skills:
Leadership and teamwork

Business communications

Critical thinking and problem-solving

Time management

Professional judgment

Analytical skills

Adaptability
Internships and professional work experience at a family business are also allowed. At the time of exam registration, the CFA Institute does not require proof of employment experience.
CFA Institute may request documents proving employment, payment (such as payslips), or other relevant information to verify that work experience meets CFA Program requirements.
Registration and Fee Requirements for the CFA Exam
You can register for the Level I CFA exam once you've confirmed that you meet the CFA exam requirements. The program and exam registration fees must be given with your application. On the CFA Institute website, candidates who meet the CFA requirements can register for the CFA examination.
The CFA Institute charges a $450 one-time enrollment fee as well as a $1,000 standard CFA exam registration fee for each of the three exams.
By enrolling during the early registration period, you can save up to $300 per exam (about 4 months before the exam).
| One-time Enrollment Fee | Early Registration Fee | Standard Registration Fee | | | |
| --- | --- | --- | --- | --- | --- |
| $450 USD | $700 USD | $1,000 USD | | | |
Payment of an additional $250 fee is usually required to reschedule an originally scheduled exam date. For 2021 exams, the fee has been reduced to $25.
To summarize, enrollment and registration fees include the following:
$450 one-time enrollment fee

$700 – $1,340 registration fee per exam

$250 ($25 for 2021 examinations) rescheduling fee, if applicable
What's on The CFA Exam?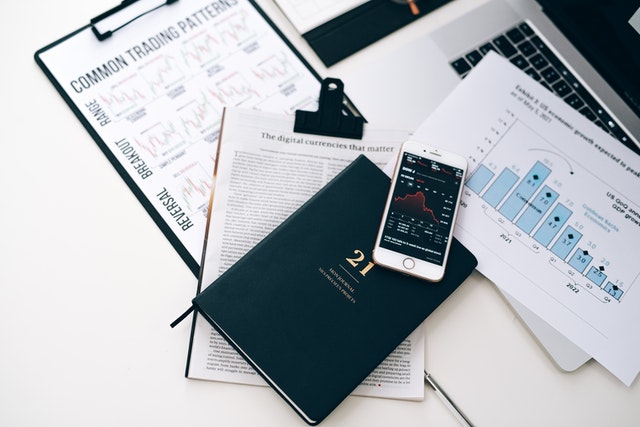 Format, and Structure of Each Exam
The CFA exam is divided into different levels, each of which focuses on a different aspect of the curriculum. Following independent psychometric research, CFA Institute decided that the exams might be significantly shorter than in previous years, and each exam was lowered to 5.5 hours.
Each exam currently takes 5.5 hours total, which is divided as follows:
Pledge, training, and survey will all take 30 minutes.

Session 1 will last approximately 135 minutes.

An optional break will take 30 minutes.

Session 2 will last approximately 135 minutes.
Below is information on the curriculum, format, and structure of each CFA exam.
| Section | Format | Time | Main curriculum focus | Cognitive objectives focus | |
| --- | --- | --- | --- | --- | --- |
| Level 1 | 180 multiple-choice questions | Two 135-minute sessions | financial and ethics reporting and analysis | comprehension, knowledge, and basic application of the material | |
| Level 2 | Vignettes with 88 multiple-choice questions | Two sessions devided into two hours and 12 minutes each | equity investments, financial reporting and analysis, and fixed income | advanced application, analysis, and synthesis of the content | |
| Level 3 | Vignettes with multiple-choice and essay questions accompanied | Two sessions devided into two hours and 12 minutes each | wealth planning and portfolio management | advanced analysis and synthesis of the material along with evaluation of the materials and methods used in a particular context | |
CFA Exam Curriculum Topics
The following curriculum subjects are covered in the CFA Program exams, according to the CFA Institute:
| Topic | Exam Weight | | | | |
| --- | --- | --- | --- | --- | --- |
| Ethical and Professional Standards | 15% - 20% | | | | |
| Quantitative Methods | 8% - 12% | | | | |
| Economics | 8% - 12% | | | | |
| Financial Statement Analysis | 13% - 17% | | | | |
| Corporate Issuers | 8% - 12% | | | | |
| Portfolio Management & Wealth Planning | 5% - 8% | | | | |
| Equity Investments | 10% - 12% | | | | |
| Fixed Income | 10% - 12% | | | | |
| Derivatives | 5% - 8% | | | | |
| Alternative Investments | 5% - 8% | | | | |
While several topics may be assessed at each level, some topics may only appear on one or two levels' exams.
The CFA Institute, on the other hand, suggests that material from previous levels could be tested at a higher level.
CFA Computer-Based Testing Schedule
Exams in 2022 will be offered:
For CFA Level 2 CFA in February, May, August, and November

For CFA Level 2 CFA in February, August, and November

For CFA Level 3 CFA in May and August
Exam administrations in 2023 will create the standard CFA exam cadence, with the following options available:
For CFA Level 1 CFA in February, May, August, and November

For CFA Level 2 CFA in May, August, and November

For CFA Level 3 CFA in February and August
How to Prepare for the CFA Exam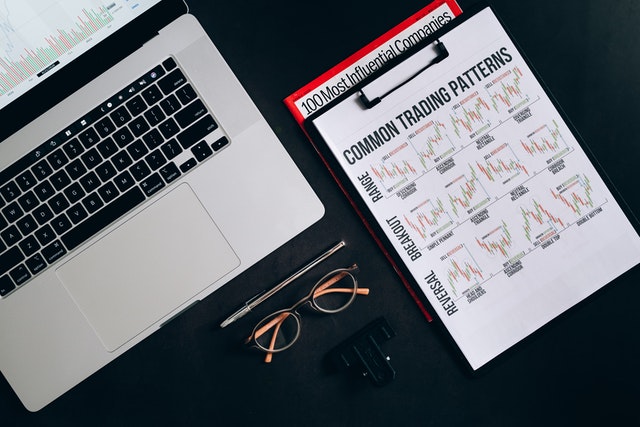 Giving yourself enough study time is the greatest way to improve your chances of passing the notoriously difficult CFA exam. Successful candidates, according to the CFA Institute, spend roughly 300 hours preparing for each level of the exam.
Take Practice Tests as Often as Possible
Understanding the material requires regular practice with test questions. In each section, repeated efforts will show your strengths and weaknesses.
Take the Exam Early in Your Career
You'll never get the same amount of free time to study for an exam as you did when you first finished college. Take the CFA exam early in your career to make the most of your time. You will have less free time as you get older.
Develop a Strategy
In the heat of the moment, the most successful test-takers know how to react to all kinds of questions. CFA applicants should also brush up on their strongest subjects.
Join a Local CFA Organization and Attend Meetings
Local CFA sections can be found in most major cities. Many chapters hold monthly meetings and post job openings in their region.
Keep a Balanced Schedule
Most people work full-time jobs while studying, so having a regular stress-relieving outlet is essential. Keep a consistent plan for physical activity to assist you in blowing off steam while you're studying.
Can you postpone the CFA exam after registering?
Only certain circumstances, mostly related to medical reasons, allow you to postpone your CFA exam after you've registered. It's easier to withdraw, but you'll have to pay the registration fees again and re-register if you can not do so within three days of registering. Candidates should be aware of a number of CFA exam postponement rules, especially if they believe they will be unable to take the exam on the scheduled date.
What is the format of the CFA Level I exam?
The exam has 180 multiple-choice questions and is computer-based. Two 2-hour and 15-minute sessions are offered. Learn how to study effectively for the CFA Level I exam. 
FAQs – CFA Requirements
Are there any additional requirements for the CFA program?
You probably meet these Chartered Financial Analyst requirements if you've read this far. You must:
Prepare to take the test in English.

Have a valid passport.

Comply with and sign the Professional Conduct Statement of CFA.

Pay the exam and membership fees associated 
Can anyone take the CFA exam?
The entry requirements for the CFA exam, particularly Level 1, are rather low. It is available to anyone with a bachelor's or equivalent four-year degree. Similarly, anyone with 4,000 hours of professional work experience over a period of at least 36 months is eligible to take the exam. Of course, meeting the prerequisites does not indicate that you are prepared for the exam's content.
Have any of the changes to the CFA exam Level 1 requirement for 2021-2022?
The CFA exam schedule has changed significantly during the last few years. Similarly, as of March 2021, the requirements for the CFA test have been updated. Part-time work did not count toward the experience registration details to this date. You also needed four years of work instead of 4,000 hours expanded out over at least three years.
Similarly, post-exam requirements have been revised. Work experience for the CFA designation must still be relevant and investment-related, but it can now include part-time and remote work, and it must total 4,000 hours over three years. Because of changing work patterns in the financial industry, the CFAI made this change. This makes the CFA program more available to non-traditional workers.
How much does it cost to take the CFA exam?
The fee of the exam is one requirement we haven't considered lately. Unfortunately, the CFA exam is not inexpensive. The process starts with a $450 enrollment fee, followed by a $700-$1,450 registration charge for each part of the exam, depending on how early you register. The smallest number you can charge for the exam alone is $2,550. This does not, however, include the cost of any CFA test preparation programs.
Conclusion
Because the entry barrier is very low, CFA requirements takers are somewhat flexible. You are qualified if you study at a university or work for four years.
However, as we progress to the CFA license requirements, the barrier becomes much higher. While the CFA Institute welcomes almost anyone to begin the program, in order to "graduate" with the charter, you must work hard and gain significant and relevant experience.
Don't forget to take our free CFA practice test to get familiarized with the format as well as the questions of the actual exam to strengthen your knowledge and skills, as a result, enhancing your chance to pass the CFA exam with a high score on your first attempt. Good luck to you!