A certified nurse assistant (CNA), unlike most other nursing positions, does not require a college degree. However, you must first obtain a certificate or diploma from a CNA school that includes instruction in patient personal care, infection control, vital signs, mental health, communication, and other basic care skills. We advise you to take our free CNA practice tests in addition to studying your course material. They are based on genuine questions and will assist you in becoming acquainted with the testing process. In addition, we provide explanations for each question on each test. The questions are repeated each time you take them incorrectly to help you learn better.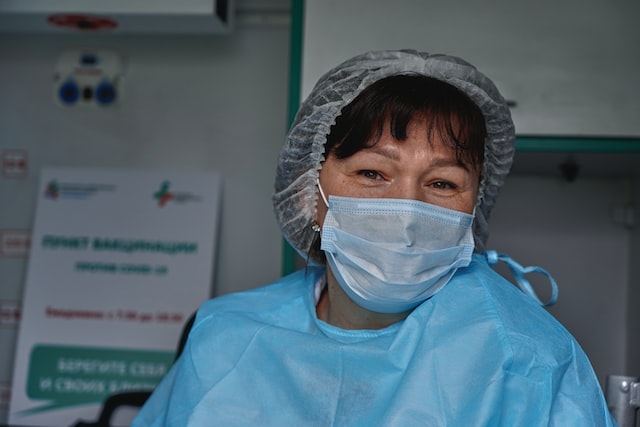 General  CNA Requirements for Certification
To begin, check that you meet the fundamental requirements for CNA certification. These requirements may differ from state to state, but in general, they are as follows.
Age
The normal minimum age to apply for a CNA license is between 16 and 18 years old. Flexible scheduling as a CNA let students work part-time while completing high school and transferring to a community or four-year university.
While some states allow licenses as early as 16, many employers may not hire you until you are at least 18 years old. This is crucial to remember since your CNA license in your state may be suspended if you do not satisfy the minimal employment criteria for retaining your license.
Education
Most states require CNA certification applicants to have graduated from high school with a diploma or to have earned their GED. States that offer CNA licensure at the age of 16 require applicants to have finished at least eight years of grade education.
If you are still attending high school and are interested in becoming a CNA, try to take courses that will aid you when you start your CNA training programs, such as biology, chemistry, human anatomy and physiology, and algebra or higher-level arithmetic. Some high schools even offer CNA training programs; be sure to inquire about yours.
Screening
You must have a clean record in order to work in any area of nursing. You will eventually be checked to ensure that you do not have any criminal convictions, chemical dependency or drug misuse, mental health issues, or medical disorders that may impair your ability to execute your work.
Criminal convictions involve misdemeanors and felonies, and you might have convictions even if you have never been imprisoned. Regardless of whether a criminal conviction has been erased, sealed, dismissed, dropped, or closed, it will appear on your fingerprint check. This is why, when requested, you should divulge any convictions you have.
Minor violations, such as traffic tickets, citations, or juvenile charges, may not prevent you from obtaining your CNA license. Violations committed seven to 10 years ago may also be forgiven if you have maintained a clean record subsequently.
Although you may be able to obtain your CNA license despite having some criminal convictions on your record, you may be unable to find work in some medical settings as a result of those convictions.
The Documents You Must Submit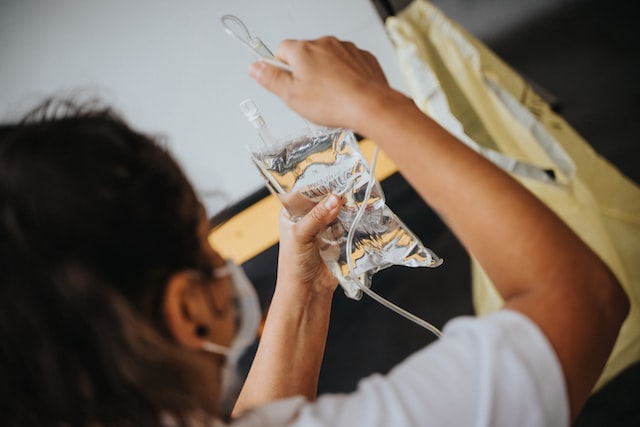 You will need to present several documents before beginning your training session. To ensure your readiness, check with your state and CNA program. The following are the most typical items you will be required to provide:
Proof of age. Typically, the minimum age is 18 years old. Parental consent is required in states that allow candidates aged 16-17.

GED or high school diploma equivalent

Physical examination

Immunization documentation

Results of tuberculosis testing

Background investigation (fingerprint method)

Certification in CPR and First Aid

Valid state driver's license or identification card
While 19 states require a minimum of 75 hours of CNA training, the remaining 31 states require anywhere from 80 to 180 hours. Missouri has a need of 175 hours, while Maine has the highest requirement of 180 hours. These hours include the number of clinical hours required by the state, which ranges from 16 to 100 hours.
What Will I Learn in CNA Training?
Your CNA program should involve both classroom instruction and hands-on clinical experience. Courses typically teach how to operate in a number of settings, such as patients' homes, hospitals, and nursing care facilities, as well as how to care for patients suffering from common ailments such as diabetes, respiratory difficulties, and cognitive impairment. Students are also taught how to:
Administer oral and topical drugs

Assist patients in bathing

Take the vital signs of the patient.

Administer oxygen

Give extra attention to the elderly.

Give extra attention to infants 

Take out all peripheral and indwelling catheters.

Beyond CPR, provide emergency care.

Work to keep infections under control.

Assist patients with their personal care.
Read more >> 13 CNA Test Tips Help You Get 100% Ready for Your Coming Exam
What to expect on your exam day
On the day of the exam, you must bring a copy of your exam date confirmation as well as your official Identification that has the same name as on the confirmation. Some states ask you to carry your Social Security card with you. You'll also be advised if any supplies, such as pencils or a watch with a second hand, are required. In the testing area, phones, reference materials, handbags, and briefcases are not permitted.
Eat a nutritious breakfast on the day of your exam. Arrive at the testing location 30 minutes early. You must check in and present all relevant identification and other documentation. This also allows you to unwind for a few moments before beginning. For the skills part of the exam, clean scrubs are appropriate.
The written test is often administered by a third-party assessment company in the majority of states. You will go to a secret location where the exam will be watched by someone who will confirm your identity and then ensure you follow all exam instructions.
A licensed nurse will frequently proctor the clinical skills part. It is critical that you practice all of the skills, including hand washing until you are entirely comfortable with them. You may be required to show 3-6 skills utilizing a mannequin or with another exam student. Whatever the case may be, discuss your way through the skills as if you were working with a real patient.
The skills assessment takes about 30 minutes on average. Each step of the skills you are required to complete will be documented on a checklist by the nurse. Important: If you do not properly wash your hands for a complete 20 seconds, you will fail immediately. 
If you make a mistake, accept it as soon as possible. Inform the proctor about what you should have done. You can get points for mistakes if you tell the proctor about them. A perfect passing score is not required.
If you want to become a CNA, look for a state-approved school that is close by, handy, and offers a tough curriculum, quality teachers, and a class schedule that works for you. And remember carefully check all the CNA requirements before the exam!