What exactly is a CNA skills test?
The CNA exam includes a clinical skills test in which applicants must execute five nursing tasks in front of an evaluator. You will be required to perform five tasks in 30 minutes.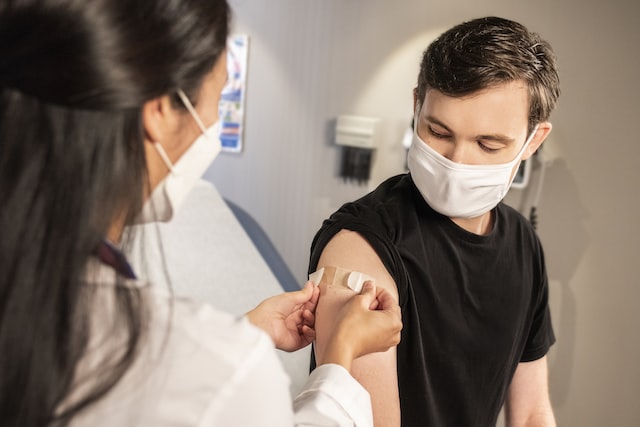 You most likely already know what it takes to become a Certified Nursing Assistant (CNA). Here's a basic rundown:
Complete your education at a state-approved school.

Pass a 60-100 question written exam, depending on your state.

In front of an evaluator, demonstrate roughly five nursing skills.

Patient personal care
Almost every aspiring CNA is most concerned about the Skills section of the certification exam. After all, there are approximately thirty fundamental processes on which you can be examined. Except for handwashing, which is required in every state, CNA candidates cannot predict which abilities will be needed by the examiner. You can be tested on approximately 30 fundamental processes. What is the best strategy to study for the exam? How can you walk in with confidence?
On this website, we offer hundreds of free CNA practice test questions to help you prepare for your CNA in the most cost-saving and effective way. Let's give it a try and increase your chance of getting higher pay!
CNA Skills in details
Patient personal care
One of the most critical skills a CNA must have is personal care. A nursing assistant's work includes ensuring that they and their patients practice excellent cleanliness and that the patient's vital state is continually monitored. Most nursing assistant tests involve personal care, which typically needs step-by-step methods for demonstrating each competence. Knowing about the personal care skills can help you prepare for the CNA skills test.
Bathing patients, which includes tub bathing, partial bathing, bed bathing, and showering

Patients' oral care

Assisting patients with personal hygiene tasks such as male and female perineal care, shaving, nail and hair care, and clothing changes

Obtaining samples such as sputum, stool, and urine

Removing, emptying, changing, and connecting the catheter correctly

Heat and cold application: aqua pads, ice bags, and compresses

Blood pressure is measured using both manual and technological medical equipment.

Pressure ulcer monitoring and prevention

Supporting patients with unique requirements, such as those with diabetes and other conditions that necessitate ongoing maintenance and care

Examining the patient's vital signs, which include but are not limited to temperature and pulse rate
Infection control
Infection control is a primary responsibility shared by all healthcare workers. Basic knowledge of how to prevent infection and contamination is critical for a variety of reasons, particularly in keeping contagious diseases from spreading across the healthcare facility. The ability to meticulously follow health procedures and standards is the most critical skill required in infection control. Understanding how illnesses spread is essential for preventing them.
Basic infection control abilities are among the subjects included in the CNA skills exam. To offer you a quick overview of what to study, here are some abilities required in infection control:

Handling blood and other body fluids with caution

Wearing protective clothing such as medical gowns, masks, and gloves and demonstrating proper hand-washing

Handling, storing, and disposing of linen materials correctly

Disposal of contaminated supplies like syringes, tubes, blades, and other biohazards in a proper manner

Trash and rubbish disposal, including double bagging
Communications and behavior
Good communication skills are one of the requirements for CNAs. Many CNA responsibilities need engagement and communication with patients, their families, and other healthcare professionals. As a nursing assistant, you will interact with people from a variety of ethnicities and backgrounds. This indicates that interpersonal skills are one of the fundamental needs of a nursing assistant.
Effective communication is essential for CNAs to perform properly, and it entails high professionalism, empathic communication, and a behavioral approach. This means that CNAs must know how to behave and communicate with their patients and coworkers in a professional manner. Communication and behavioral skills are essential for CNAs.
Ability to effectively explain processes to patients

Actively listening to the needs of the patient and the directions of the healthcare provider

A broad medical background, particularly an understanding of medical terminology and processes

Empathic communication with patients

Excellent client service

Capability to calmly orient and advise a patient's relatives on medical treatment.

Remembering and accurately relaying critical information

Knowing how to conduct and communicate appropriately with persons from different cultural backgrounds

Always be courteous by asking for permission before doing operations and knocking on doors before entering a room.

Maintaining patient confidentiality and privacy during care practice

Patients should be treated with decency and respect.

Leaving personal views and opinions aside

Encourage patients to make decisions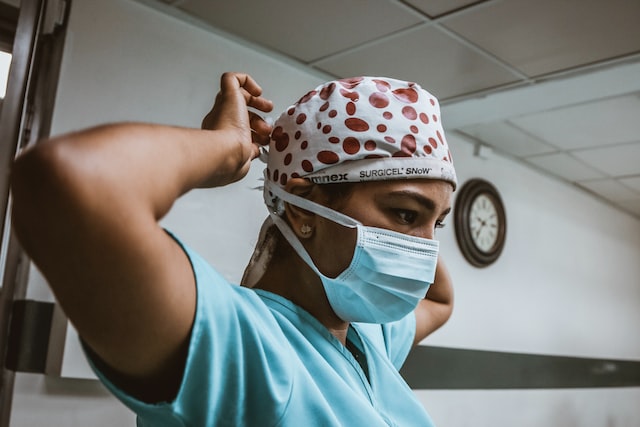 Environment maintenance
A nursing assistant's responsibilities include all areas of patient care, including ensuring that the patient is in a safe and sanitary environment. This means that, in addition to providing medical care, a nursing assistant must also provide hospitality and keep a patient's medical equipment in good working order.
The following skills are required to execute patient environment maintenance in a healthcare facility:
Making occupied and unoccupied beds

Cleaning and upkeep of patient units

While undergoing therapy or surgery, the patient's personal items, such as spectacles, hearing aids, and prostheses, must be listed, marked, and cared for.

Examining items and objects that could trigger allergic reactions in patients
Safety and rehabilitation
A nursing assistant's top objectives include safety and rehabilitation. The role necessitates substantial knowledge and abilities in order to ensure the patient's safety while under the care of the healthcare institution.
Most patients may need to be moved around to preserve bodily functions, place them in a comfortable position, and transport them to specified areas where tests and treatments will be performed. In this instance, a nursing assistant needs to know how to move the patient safely and correctly.
It takes practice and training to learn how to do procedures safely. This is why regulatory organizations incorporate safety and rehabilitation in nursing assistant skills tests to ensure that CNAs can independently provide healthcare support to patients who are unable to move.
The following skills and knowledge are required to ensure patient safety:

Use of proper body mechanics

Correct patient placement and turning

Understanding the range of motion of the body in order to avoid hyperflexion

Experience with ambulating techniques, such as the use of mechanical lifts, gait belts, and other mobility devices

Patient transfer from bed to chair

Retraining of ADL, bladder, and bowel

Assisting patients with urine use

Restraints, side rails, and call lights should all be used.

Attaching padding, heel/elbow protectors, arm slings, and other protective equipment.

Procedures for ensuring safety during fire drills
Read more >> Top 9 Most Frequently CNA Interview Questions You Should Know
Special procedures
Nursing assistants must follow hospital-mandated procedures while dealing with incoming and exiting patients. In such circumstances, correct paperwork on patients and retaining records, which are generally audited by authorities, must be followed.
Special processes must also be followed in emergency situations and other conditions.
The CNA skills examination also involves the competence and knowledge to undertake particular procedures, which include:
Procedure for admitting patients

Procedure for Discharging Patients

Procedure for patient hospital transfer

The patient's information is recorded, which includes taking the current temperature, height, weight, pulse, respiration, and blood pressure.

CPR, Heimlich maneuver, post-mortem treatment, ostomy care, and respiratory care are all performed.
Nutrition
Nursing assistants' responsibilities include monitoring patients' nutritional intake through food and supporting them with medicine administration. This duty needs a great deal of patience and persuasion, especially with young and elderly patients who are often resistant to feeding and medicine.
The following abilities will be examined in the CNA skills examination:
During tube feeding, patients should be positioned in bed or at a table.

Supervising and cueing patients who are capable of self-feeding

Feeding people who are unable to feed themselves

Vitamin and supplement administration

Passing water to patients and aiding them in drinking it

Meal and supplement intake tracking

Keeping track of fluid intake and urination (including urine color)

Assisting and timing patients' medication consumption
Other essential CNA skills
Taking care of patients is an extremely important job that requires specialized expertise. Some abilities will not be tested in the CNA skills exam but are equally important for the job, such as paying attention to the subtleties, time administration, physical cohesion, and understanding of patient's legal rights,…