In order to freely drive in Ontario, it is required you to get a G1 driver's license. For getting theG1 license, preparing for the G1 practice test can be considered an effective method. In this article, we will provide you with everything you need to know about this test.
What is the G1 Practice Test?
At the age of 16, drivers in Ontario may apply for and get their G1 driver's license. In order to get a G1 driver's license, you will first need to complete the G1 test. In Ontario, the G1 exam is a knowledge-based written examination that covers topics such as the traffic signs and rules of the road in Ontario. In order to successfully finish the progressive licensing system, you will need to pass all three exams in this series, beginning with the test that you are now taking. In the event that you do not pass it, you will be eliminated from the tournament. The last two road tests are conducted in a car.
You are also required to pass a vision exam and pay a package fee of $158.25, which covers the cost of your knowledge test, your G2 driver's test, and your license for the next five years. If you want to retake the written exam, it will cost you an additional $15.75. Questions on the Ontario G1 driver's test will be derived directly from the 2022 edition of the Ontario Driver's Handbook, which will serve as the exam's basis.
The province of Ontario has instituted a graded driver's license (GDL) program that spans a period of two years. In order to be eligible for a G2 license, you are required to have had a valid G1 license for a minimum of one year, or eight months if you are enrolled in a driver training program, after the successful completion of your written exam and prior to completing your first driving test. You may hone your driving skills with the G1 license while under the watchful eye of an experienced motorist who has a full license.
You won't be shocked by anything when you take the G1 practice examinations since they use the same scoring mechanism as the various locations where you will take the Drive Test in the province. Although there is no way to tell in advance which set of questions you will be presented with on the actual test, users of the G1 have reported that these questions are quite close to the ones that appear on the exam. set of questions that will be presented to you individually during the actual test).
G1 Test Online
Is it possible to take my G1 test online? There are certain testing locations that do indeed provide the option to take the G1 exam online. The G1 exam may be taken online at certain Drive Test facilities that are equipped with the necessary tools. Consequently, before you arrive for the online G1 exam, you should check with the venue of your choice to see whether or not they provide the G1 driving test online. There is also a paper version of the Ontario G1 test that may be taken at any of the Drive Test locations.
G1 Road Test
To qualify for an Ontario G2 driver's license, you must first pass the G1 road test. The examination covers all aspects of safe driving, including essential abilities such as parking in parallel spaces and switching lanes. During the driving exam, you will be penalized with a point deduction for any error that you make. When all is said and done, your examiner will print out your score sheet so that you can see what points, if any, you were missing.
How Many Questions Are on The G1 Test?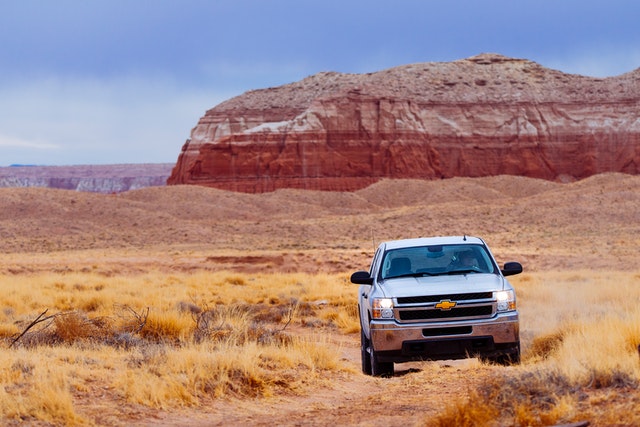 It takes roughly 20 to 30 minutes to finish the G1 exam, which has 40 multiple-choice questions. There are 2 components to it that you must complete. Among them are:
Rules of the road (which has 20 questions)

Road signs (which has 20 questions)
At least 16 out of a possible 17 answers must be accurate for each component of the written knowledge test. In order to succeed, you need to get a grade that is at least 80 percent. The questions and their corresponding answers may be found in the Ontario Driver's Handbook. This book contains everything that is necessary for your success.
What is G1 Test Fee?
The G1 exam costs a total of $159.75 to take. The charge is already included in Class G1 licenses. The cost of obtaining a G2 license includes not only the written examination but also the driving assessment.
Where To Take G1 Test?
If you live in Ontario, it is possible for you to check around to choose the location of the Ontario G1 test that is most convenient for you. You are able to sit for your G1 knowledge exam at any DriveTest location in the province of Ontario during normal business hours. There are certain locations that are open on Saturdays.
This website contains a list of all of the testing locations that are available in the province of Ontario. The G1 knowledge test is available at every DriveTest location. The test may be performed on paper at any location; however, select locations also provide testing via computer.
What to Bring to G1 Test?
Make an appointment at the DriveTest Center that is most convenient for you in order to take the written G1 test when you are ready. Because there are around 100 sites throughout the state, making an appointment is not required at any of them.
When you arrive there, you will bring the following:
Personal identification
It is required that you provide identification, including your full name, date of birth, and signature. There isn't just one kind of paper that can be used. Depending on the kind of identification that you have, you may need to bring a mix of two or more different pieces of paper with you.
Proof of passing a vision test
A straightforward test will be administered to you throughout the application process. If you already own corrective glasses, don't forget to bring them along with you. If you don't perform well on the vision test, you won't be able to take the written test of your knowledge until after you've been checked out by an eye doctor. After you have failed the exam, you will need to have your eye doctor write out a paper that may be obtained from the DriveTest Center.
Proof that you pay the fees for the G1 package
You will be able to go to the next level of the graded licensing system if you have successfully completed both the knowledge exam and the G2 road test, which are both included in the G1 package. At this time, the G1 bundle has a total cost of $160 after tax is applied.
Proof of passing a knowledge exam
The completion of the knowledge test usually takes around a quarter of an hour. If you don't pass the test the first time, you have the option to take it again. You will, however, be required to pay an additional fee for each further try. The fee for a future attempt, whether it be the second, third, or subsequent one, has increased to $16.
Glasses or contacts
Bring either your prescription glasses or your contact lenses with you to the appointment so that the ophthalmologist may evaluate your vision.
How to Book G1 Test?
Before you can start practicing your driving skills and get your learner's permit, you will need to pass a driver's knowledge test, also known as the G1 written examination. Your knowledge of the laws governing traffic in Ontario will be evaluated based on your performance on this test. You will receive your learner's permit if you pass. After that, you will be able to get some behind-the-wheel time with an experienced motorist.
Before students may go on to the driving portion of the G1 exam and get their license, they must first pass the written exam. The G1 License package requires the successful completion of a knowledge exam, a G2 road test, and the acquisition of a license valid for five years. The examination is available in a total of 25 languages, including English, and consists of thirty questions with multiple-choice answers.
If your language is not on the list, you will be responsible for the costs associated with hiring an interpreter. You are allowed to repeat the test an unlimited number of times until you get a passing score. However, there is a supplemental fee associated with each test. It is recommended that you make arrangements for your examination in advance. Making reservations in advance has the potential to motivate you to study and prepare in advance for the day of your test.
Before You Book
In order to make a reservation, you will need an email address, the number and expiration date of a valid driver's license, and a debit or credit card that is in good standing. After completing a driver's education course and possessing your learner's permit for a period of eight months, you will be eligible to submit an application online. Check that the MTO has put your training results into the system at least twice before making a reservation.
Wait 1 day before arranging another driving exam to reduce the likelihood of encountering technical difficulties with the online booking system. If you have already canceled your driving test three or more times via the system, you will not be able to schedule another one. You will be required to visit the testing center in your area instead.
Take away any barriers that prevent you from receiving critical emails or notifications from the booking system on your own computer. Verify that the most recent version of your browser is installed and that pop-up windows are not being blocked. After that, you will be able to print a receipt for the payment as well as a confirmation of the transaction.
How to Schedule a G1 Exam?
When it comes to arranging your written driving or knowledge test, you have two different alternatives available to you. You have the choice to make your reservation online or to go to the licensing facility in your area in person. You will need to complete a form on the website in order to arrange your examination.
Using the online registration system, you have the ability to change, cancel, or postpone your test date. The technology that runs the website may be accessed at any time. You may pay for your test using a credit or debit card up to two days before it is scheduled to take place.
Utilize the Online Methods 
The process of making reservations over the internet is quick, easy, and only takes a few minutes to complete. Using the online form, you will choose both the date of your exam and the sort of test you will take. You will also be provided with a list of exam locations along with potential test dates and times for you to choose from.
You will be given a summary of the information on your purchase as well as the exam date, which you will be able to print appropriately. A confirmation of the data will also be sent to your email address. If you follow these fundamental rules, you won't have any trouble arranging the knowledge test for your driver's license.
What is the Full Process of the G1 Test Appointment?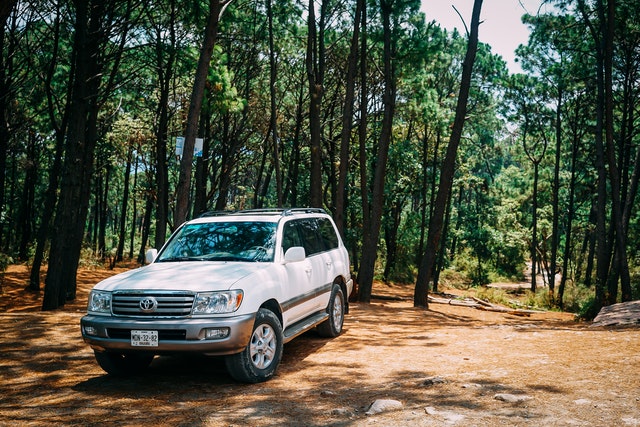 In order to register for the Ontario G1 driving test, the first step is to choose the Drive Test or Travel Point Centre that is most convenient for you. After that, bring the necessary documents and eyeglasses with you when you arrive at the facility (if you have them since the vision exam requires them). Bring both your driving license and your driving extract letter from your home country with you if you want your past driving experience to be recognized.
Once you get to the location where the G1 Test is administered, the process is quite easy and thorough, so you shouldn't have any difficulty passing it. Please bear in mind that while you are expected to take the G1 test as soon as possible after submitting your papers, you are not required to do so. You will have the choice to take the G1 Test either immediately or at a later time once you have paid the fee.
How to Get G1 License Ontario
Requirements:
Being above the age of 16

Identification: an international or Canadian visa, identity card, Permanent Resident status Card (PRC), or other permanent or temporary naturalization certificates (non-expired original ID).

Money

Money

A vehicle

Pass the vision exam
To get your G1 license, you will need to pass a written examination. To educate yourself on the rules and regulations that govern driving in Ontario, you may either get the Driver's Handbook or read it online. You may also supplement your current studying with new material by utilizing online resources like Practice Test Geeks.
Visit a Driver Examination Center near you in order to take the test after you have become conversant with the rules of the road and have prepared yourself accordingly.

To take the exam, you must bring personal identification and confirmation of immigrant status.

To apply for a license, complete the written exam, and take the road test, you must pay fees. The driving test website has a list of costs.
This test is offered in a variety of languages; check with your local driver's testing location to see which ones are available. Many community groups provide translated copies of the Driver's Handbook to assist you in writing the exam in your native language.
You need to be aware that there is a mandatory waiting period of one year after passing the G1 written exam before you are eligible to take the G2 road test. If you are currently enrolled in a driving school, all you need to do is wait eight months.
How to Study for G1
Putting in the time to prepare for and then taking the G1 test is the single most effective technique. There is a large variety of free online tools and quizzes that may be accessed at any time. You should also check the official MTO Driver's Handbook in order to get further information on fundamental information and driving standards for the traffic. Below are several effective tips for you to get your G1 license in Ontario?
Obtain a driver's handbook from the MTO
In order to become a licensed driver in Ontario, one must first demonstrate that they have the necessary level of knowledge by passing the G1 test. Since questions on the G1 test will be based on the knowledge, rules, and examples given in the MTO guide, it is important to devote enough time and effort to master this material. You have the option of either purchasing the MTO handbook or borrowing it from a friend or member of your family.
This guide will cost you $17.95 after-tax if you choose to purchase it. Even if you don't find the MTO guide very intriguing, you should still read it since it offers helpful information and pointers. While you are going through this manual, jot down some notes for yourself to help you recall the various signals and instructions.
Participate in a few mock examinations
You may evaluate your knowledge by taking practice examinations, and you can pinpoint the areas in which you need to devote more time to studying. You should make the most of the opportunity to practice the exam as much as possible; nevertheless, you should not depend only on practice tests to prepare for the exam since preparation tests do not cover all conceivable scenarios or questions.
Read your handbook regularly
After you have finished a few mock tests, it is recommended that you review the MTO handbook once again. You will be able to acquire explanations for the mistakes that you made on the practice examinations, learn the correct answers, and better grasp the themes.
In addition, you will be able to study the answers. Due to the fact that the practice tests enable you to connect to the content, it is possible that this time you will not get bored while reading the MTO guide.
Study hard
You must prepare yourself well if you do not want to be taken aback and end up failing the Ontario G1 exam. You will need to keep in mind the rules of the road in addition to the significance of traffic and road signs while you are driving.
Let your hair down the night before the big day
It is essential that you receive a sufficient amount of rest the night before your test, so make sure that you get a good night's sleep. Because of this, you will be able to keep your highest level of attention for the whole of the actual test. Eat a healthy meal the morning of the test to prevent stomach rumblings from distracting you throughout the test.
Examine your questions thoroughly
On the exam, pay careful attention to each question and make sure you fully comprehend the material that is being assessed. You have the option of skipping questions that you find difficult or confusing and coming back to them at a later time.
Please be aware that you should not leave any questions unanswered; rather, you should use your intuition and reasoning to determine which of many possible answers is the most appropriate for questions to which you do not have a solution.
Do not be nervous
Exam nerves affect a lot of people, but you shouldn't let them get to you too much since the test isn't going to determine your life or anything like that. When people feel anxious, they often forget what they have learned, thus it is important to have confidence in one's own talents and expertise. It's conceivable that they won't pass the test, in which case they'll have to shell out more money to do it again.
Give yourself a sufficient amount of time
On the day of the exam, you should avoid rushing or putting undue pressure on yourself to do well. You should schedule your alarm to go off at a time that is at least half an hour earlier than the time you think you'll need to leave for the testing center.
Because you never know when you'll run into unforeseen traffic or other impediments on the way to the testing facility, it's a good idea to give yourself plenty of extra time to get there. If you have never attended a driving school before, you should set up an appointment for a practice run well in advance of the day of the test. You will be able to plan your route and get an estimate of how long it will take you to get there by using the practice run.
Be positive and relaxed
There is a possibility that you will do better on the G1 test if you are able to maintain a level of mental composure. Therefore, maintain a positive attitude during the test, answer each question completely, and resist the urge to rush through the questions. To guarantee that you don't miss any questions, review the questions once you finish the test.
Is the G1 Test Hard?
There is no way to know in advance how difficult the G1 exam will be. The time and effort you put into preparation is time and effort well spent. You will be permitted to sign up for the G2 Driving Exam after you have successfully completed the G1 Driving Exam. Before a new driver may take the road test for their G2 license, they need to have at least 8 to 12 months of driving experience under their belt.
Demerit Points Ontario G1 Test
Although G1 drivers get the same total number of demerit points as other drivers, the degrees of license suspension that apply to them are different from those that apply to other drivers. Any infraction of the restrictions associated with obtaining a Class G1 Driver's License will result in a considerable increase in the cost of insurance. A rise in insurance rates is expected to take place over a period of up to three years.
Drivers with G1 licenses will face higher insurance costs as a result of the fact that they will have two points against their record:
A traffic ticket conviction and a 30-day driving ban

Suspension for G1 Drivers – Demerit Point

The maximum number of demerit points that a G1 driver may accrue is five. Driving privileges are revoked for 30 days at the conclusion of a six-demerit point period.
A G1 driver's license will be suspended for 30 days if he or she obtains a penalty with four or more demerit points. More serious tickets are those with four or more demerits.
Careless driving

An excessively close following

Don't stop for the school bus

In excess of 29 kilometers per hour
What are Restrictions for G1 Drivers?
The holder of a current and valid driver's license You are required to be informed of and abide by the rules and regulations of the Ontario exam in order to avoid being penalized. These rules and regulations include a variety of limitations on driving on your own. The following is a list of limitations that apply to G1 drivers:
A fully licensed G driver must be present at all times
A G1 Ontario driver's license does not permit you to operate a motor vehicle on your own. Under the watchful eye of another driver in the front passenger seat, you are only permitted to operate a vehicle. A Class G (or above) driver's license is required for an accompanying driver.
They must also have at least four years of driving experience and a blood-alcohol level of less than 0.05 percent to be eligible for license renewal. Time spent in Class G2 is counted against the accompanying driver's four years of driving experience. A driver's license can't be suspended even if it has a few points on it.
Zero alcohol in the blood
Because the legal limit for blood alcohol content is zero, it is illegal to get behind the wheel while under the influence of alcohol.
Seatbelt
Everyone in the vehicle is required to have a working seatbelt at all times.
Restrictions on driving on the highway
When traveling on highways in the 400-series, you are not permitted to exceed the maximum allowable speed limit of 80 kilometers per hour. Other high-speed highways that are inaccessible to automobiles include the Queen Elizabeth Way, the Conestoga Parkway in Kitchener-Waterloo, the E.C. Row Expressway in Windsor, and the Don Valley Parkway in the Greater Toronto Area, and the Gardiner Expressway in the city of Toronto. If, on the other hand, your driving instructor is in the car with you, you are free to go on any road.
Reduced use of automobiles after midnight
You are not allowed to get behind the wheel of a vehicle between the hours of midnight and five in the morning.
You should study the Official MTO Driver's Handbook in order to make certain that you are aware of any changes that have been made.
FAQs About G1 Practice Test

Do I need to book the G1 test in advance?
Knowledge tests do not need to be scheduled in advance unless specifically requested to do so. To get a driver's license at the G1 level, you must first pass the G1 test, which may be done at your local Drive Test center. You are required to check in at the testing facility at least one hour before it is scheduled to close. The Ontario Ministry of Transportation is the organization responsible for developing the G1 written knowledge test.
Is there any similarity between the G1 and M1 licenses?
You shouldn't be mistaken for G1 if you're talking about G1. The G1 license is for drivers of G-class vehicles including small trucks, vans, and cars. The M1 license, on the other hand, is for riders who are just starting to learn how to ride motorcycles.
Does the G1 driving license expire?
A G1 driver's license does, in fact, become invalid after a period of one year. After your G1 license has expired, you will not be able to renew it or have it extended since it is a beginner's license. Those individuals who have successfully completed the G1 exit road test prior to the expiry of their G1 license are the only ones who are eligible for a G2 license. The G2 license may be purchased for $90 and is valid for a period of five years.
Does G1 count as driving experience?
No, operating a vehicle while in possession of a valid G1 license will not count toward the acquisition of a full driver's license. In order for your years behind the wheel to count toward your overall total, you need to have a valid G2 driver's license in addition to the necessary experience.
Is it possible for a G1 driver to purchase a car?
You will need a G1 license in order to purchase a car; but, it is possible that you will not be able to ensure the vehicle is in your own name until you have obtained a G2 license. When an insurance policy is purchased, it is almost often done so in the name of the policyholder.
There are certain exceptions to this law; nonetheless, the primary driver of the vehicle is required to hold a license at the G2 or G level. Prior to purchasing a car, it is important to have a conversation with an insurance broker or company to avoid becoming dissatisfied.
Is auto insurance required if you have a G1 license?
All vehicles are required to have insurance coverage in order to keep everyone on the road safe. The vast majority of G1 drivers do not have access to a car of their own; rather, they make use of the vehicle owned by a parent, guardian, or spouse, and their protection is provided by the insurance policy held by the owner of that vehicle.
In what languages are the examinations offered to me?
The computerized G1 and M1 knowledge exams, in addition to the paper-based G1 test, both provide a total of twenty different languages for candidates to choose from. Both English and French are acceptable options for the written portion of the Class M1 Knowledge Exam. Paper exams may only be taken in English, French, Arabic, Chinese (Cantonese), Hindi, Punjabi, and Russian. Commercial license knowledge examinations can only be done in either French or English.
What can I do if I struggle with reading and writing?
Find a DriveTest Center that provides the service in order to take the computerized knowledge test that uses an audio system. In the event that you do not pass the computer test, you will be given the opportunity to take a verbal exam that will be administered by a member of the DriveTest Centre staff. This examination requires that you make an appointment in advance.
What are the consequences if I fail the knowledge test?
It is entirely up to you to decide how many times you choose to try again and pay the associated fee. If a person takes the examination again within a year of their first attempt, they will be required to retake just the subsections of the test that they did not pass on the initial attempt. If you wait for more than a year between attempts, you will be required to retake the whole examination.
How can I revise for my knowledge tests?
You may find all of the information that you want in the Official Driver's Handbook that was produced by the Ministry of Transportation. Despite the fact that a section of the manual may be accessed online, it is highly recommended that you acquire a print copy of the manual that corresponds to the class of license you have.
There are other driving schools that have been recognized by the MTO where you may acquire instruction to prepare for the test. There is also the option to take our practice tests for the G1, M1, and Class A.
Does the G1 test have hints?
On the G1 test, it is not feasible to have any kind of sense of what to anticipate happening. You might, on the other hand, read the question carefully and start by crossing off the responses that aren't accurate.
After then, go through the other options and choose the response that corresponds most closely with your expertise, common sense, and level of understanding. You will have the opportunity to review your answers at the conclusion of the test in order to ensure that you did not overlook any questions.
Above is all the necessary information about the G1 practice test. We hope that this article can be beneficial for you during the process of preparing and studying for this test.