If you've just purchased a car for the first time in Ontario, you undoubtedly have some questions regarding the Ontario vehicle registration procedure. If you own or lease a car in Ontario, you must follow all registration rules. Every year, more than 4.7 million driver's licenses are issued or renewed. 
Are you a first-time driver in the province who wants to learn more about car registration? The issue of vehicle registration in Ontario is the subject of this blog. It answers the most often asked concerns concerning expenses, fees, and what to do if your registration has expired. It's something to think about when figuring out how much it costs to drive a car.
Let's get started with our free Ontario G1 practice test to grasp all the necessary tips to stay safe on the road.
What do you mean by vehicle registration?
To be legally permitted on the road in Ontario, all cars must be registered.  In Ontario, your permit paper (the green piece of paper given to you when you buy a car) serves as proof of registration. If you are pulled over by the police or are in the process of purchasing or selling a car, you will be requested to submit this information.
Your Ontario vehicle permit, license plate, and sticker are all part of your vehicle registration. These three things will be sent to you after you register. They make up your car registration, and it's critical to have them and proof of ownership with you at all times.
What do you need to register a vehicle in Ontario?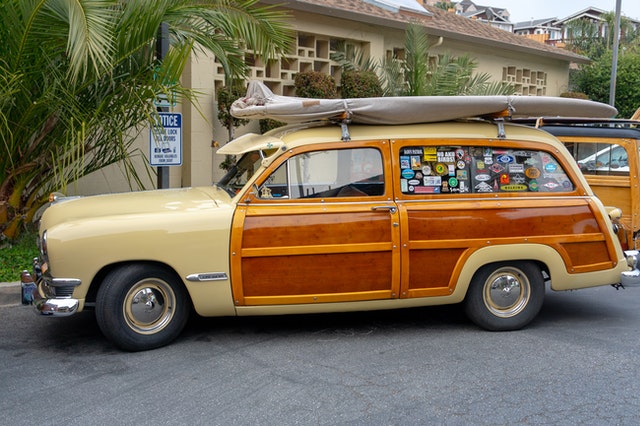 The process of registering a car in Ontario will change depending on whether you are registering a new or old vehicle. This is how it works:
Registering a new car
There are a few things you must have before hitting the road in Ontario. They are as follows:
Insurance documentation

A certificate of ownership

Validation stickers that are up to date on license plates

An Ontario safety standards certificate (if the vehicle is used)

Passing the Drive Clean emissions test (depending on the year of the vehicle).
If you buy a new vehicle in Ontario, the dealership will handle the rest of the paperwork for you. The dealership may charge a fee to conduct this service. All essential car registration paperwork, license plates (if needed), and plate stickers will be provided by the dealership. The car will be ready to drive from the lot after it has been registered.
Registering a used car
Purchasing a secondhand vehicle entails a number of processes. If you're buying a used car from a dealership, they'll take care of the paperwork (note that certain dealerships and car lots may ask you to finish registration). You will have to complete the vehicle registration process on your own if this is not the case. Within six days after purchasing, it must be registered.
To register your used car, bring the following to a Service Ontario location:
A valid driver's license

A bill of sale with a full used car information package

The seller fulfilled the transfer portion of the original vehicle permit.

Your insurance company's proof of coverage.
Registering an out-of-province vehicle in Ontario
You must register your present car in Ontario if you are permanently relocating to the province. To register an out-of-province vehicle, you'll need the following:
Proof of insurance in Ontario

A driver's license from Ontario

Your previous location's vehicle registration

A certificate of safety inspection.
In addition, you will need to purchase new Ontario license plates as well as renew Ontario license plate sticker.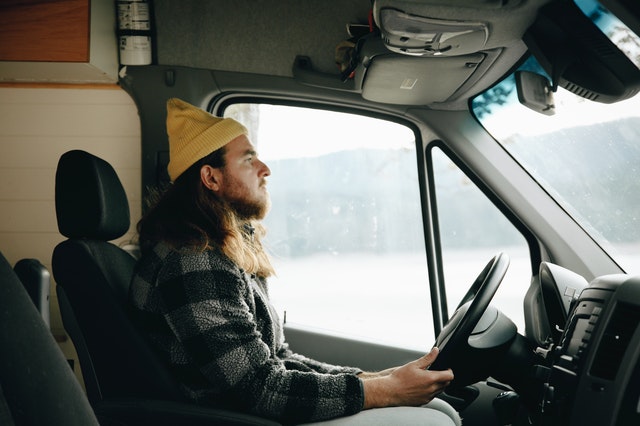 How much will it cost to register my car in Ontario?
Most drivers pay the same amount for vehicle registration. The price difference is determined by where you live in the province. The following is the price of renewing your vehicle registration and receiving your license plate stickers:
Type of Vehicle
Southern Ontario
Northern Ontario
Passenger
$120 for 1 year
$240 for 2 years
$60 for 1 year
$120 for 2 years
Motorcycle
$42
$21
Commercial (less than 3,000kg for commercial use)
$120
$120
Commercial (less than 3,000kg for personal use)
$120
$60
Mopeds
$12
$12
Motorized snow vehicle
$15
$0
Motorized mobile home
$120
$60
Historical vehicles
$18
$18
Pay Vehicle Registration Online
By entering your plate and permit number, you may determine if you can renew your license plate sticker online. If you can renew your membership online, please follow the instructions on the website. You will either receive it in the mail or pick it up after you have paid. You may check your registration status, renewal date, and other information online. You may sign up for email reminders when it's time to renew your membership.
What Is A Vehicle Permit?
Your car's registration is verified by a vehicle permit. In order to drive lawfully in Ontario, you must keep it in your vehicle at all times (keep it in your glove box with your insurance pink slip). You'll need a vehicle permit and license plates to register your vehicle in Ontario.
RIN number (Vehicle Permit Number)
A vehicle permit number, also known as a registration identification number (RIN), is a nine-digit number that businesses use to register a vehicle.
How do I replace my lost vehicle registration in Ontario?
It is quite easy for vehicle registration to be lost, stolen, damaged, or misplaced. The process of getting a replacement is easy; you must go to a ServiceOntario location to do so. Also, keep in mind the following:
If you believe the original has been taken, you should contact the police

If you chance to come upon the original after receiving the new one, shred the old copy.
FAQ – Ontario Vehicle Registration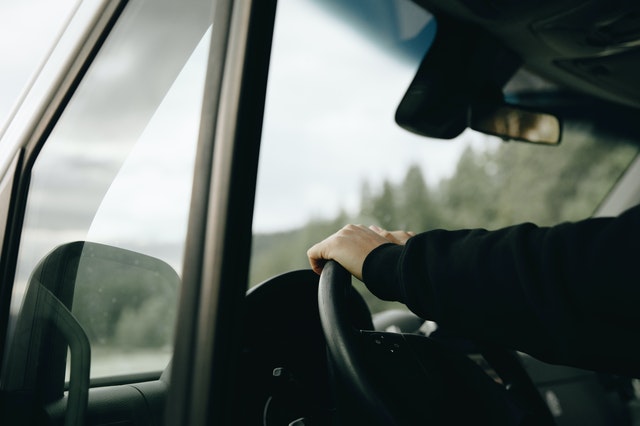 Can I put my license plate on another car in Ontario?
You can transfer your present license plates to a new or used car. To do so, present the plate ownership portion of your vehicle permit and pay the necessary fee to a ServiceOntario location when you register your car.
Is there a grace period in Ontario for expired license plates?
The provincial government is asking car owners to change their registration by February 2022 if they were driving with an expired license during the pandemic.
Is it necessary to obtain insurance prior to registering your vehicle?
Yes. Before you may register your vehicle, you must present proof of car insurance.
What is a vehicle registration authorization letter?
This document authorizes someone to manage the administrative aspects of your vehicle on your behalf. They'll be able to register your car on your behalf.
Is it necessary for me to provide my registration when selling a car?
Yes. When selling a vehicle in Ontario, you must include the vehicle registration as part of the sale. On the registration permit, you must fill out and sign the application for the transfer part.
Our post has covered all you need to know about Ontario vehicle registration. It's crucial to note that while registering a car in Ontario, you must have proper insurance that meets your needs. To get great rates and save more money, use our car insurance calculator.