As the digital realm expands and permeates all aspects of society, the significance of cybersecurity has skyrocketed, becoming a paramount worry for both individuals and companies. With the proliferation of cybercrime and the ever-present threat of cyber attacks, the need for a workforce that can effectively tackle security hazards and forestall potential breaches is at an all-time high. Hence, acquiring a certification in cybersecurity has emerged as a widely pursued career choice for IT professionals. In this blog post, we shall delve into a comparison of the two most sought-after certifications in the industry: the CCNA Security vs Security+.
Let's get started with our free CompTIA Security+ practice test to boost your chance of passing the actual test on the first attempt.
CCNA Security Overview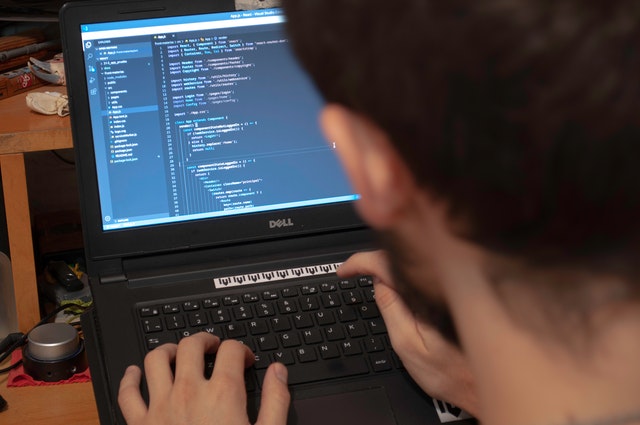 The CCNA Security certification, offered by Cisco Systems, is a comprehensive program aimed at equipping IT professionals with the knowledge and skills required to secure Cisco networks. This certification focuses on the implementation of cutting-edge Cisco security solutions, including firewalls, intrusion prevention systems, and VPNs. The main objective of the CCNA Security program is to evaluate an individual's capability to effectively secure Cisco networks and prevent any security breaches.
Key features and benefits
The CCNA Security curriculum covers a wide range of subjects, including the fundamental principles of network security, access control, and mitigation techniques for common security threats.
The certification prioritizes hands-on experience, providing individuals with the practical skills necessary to implement and manage Cisco security solutions.
The CCNA Security certificate is widely recognized and respected in the industry and is acknowledged by organizations globally.
Earning a CCNA Security certificate can open up numerous career avenues, including network security analyst, security consultant, and security engineer.
Job opportunities and salary expectations
IT professionals with a CCNA Security certification can expect to find ample job opportunities in the field of network security. Some of the most popular positions include:
Network Security Analyst

: An analyst's primary responsibility is to analyze and monitor network security systems to detect and prevent security breaches.

Security Consultant

: A security consultant advises organizations on the best practices and solutions to enhance their network security.

Security Engineer

: A security engineer is responsible for implementing and managing network security systems and providing technical support for security-related issues.
According to Glassdoor, the average salary for a network security analyst is $87,000 per annum, while security consultants can expect to earn an average of $103,000 per year. Security engineers, on the other hand, can earn even more, with an average salary of $116,000 per year.
Exam details and eligibility requirements
To obtain the CCNA Security certification, individuals must pass two exams: the CCNA exam and the CCNA Security exam. The CCNA exam covers basic network concepts, while the CCNA Security exam is focused specifically on security-related topics.
In order to be eligible to take the CCNA Security certification exams, individuals must hold a valid CCNA certification or any CCIE certification. The exams can be taken at any authorized testing center authorized by Cisco Systems.
Security+ Overview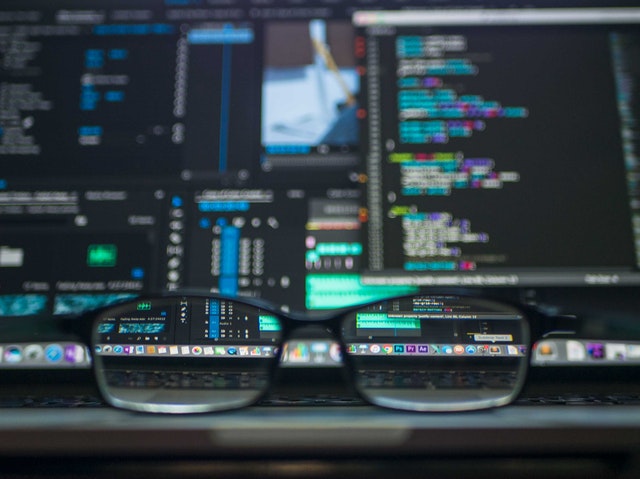 Security+ is a renowned accreditation in the arena of cybersecurity that has global recognition. CompTIA is responsible for developing this certification to assess the skills and knowledge of professionals who are responsible for handling basic security issues and performing entry-level security functions. This certification encompasses a broad spectrum of security-related subjects, ranging from network security, threat management, and cryptography. The purpose of Security+ is to provide individuals with a comprehensive understanding of the security field and equip them with the best practices for implementing security measures and responding to security incidents.
Key features and benefits
The Security+ certification is designed to cover a range of crucial security topics, including network security, threat management, access control, and cryptography. This certification is vendor-neutral, meaning that it covers security concepts that are relevant to all operating systems, platforms, and network configurations. As a result, professionals who hold this certification are highly sought after in the industry because they possess a broad understanding of security that can be applied to a wide range of environments.
Job opportunities and salary expectations
The Security+ certification is widely recognized by the US Department of Defense, making it an attractive option for individuals looking to work in the government or military sectors. Many private sector organizations also value this certification and often require it for entry-level cybersecurity positions. According to PayScale, the average salary for a professional with Security+ certification is $75,000 per annum, making it an excellent choice for individuals looking to advance their careers in the security field.
Exam details and eligibility requirements
The Security+ exam consists of 90 multiple-choice questions and has a time limit of 90 minutes. To pass the certification, individuals must score a minimum of 750 on a scale of 100-900. There are no prerequisites for the Security+ certification, although CompTIA recommends that individuals have at least two years of security experience or have completed the CompTIA Network+ certification before attempting the exam. This certification is valid for three years and can be renewed by participating in continuing education courses or by passing the certification exam again.
Read more >> CompTIA Security+ vs CISSP: Which One Is Better?
Comparison of CCNA Security and Security+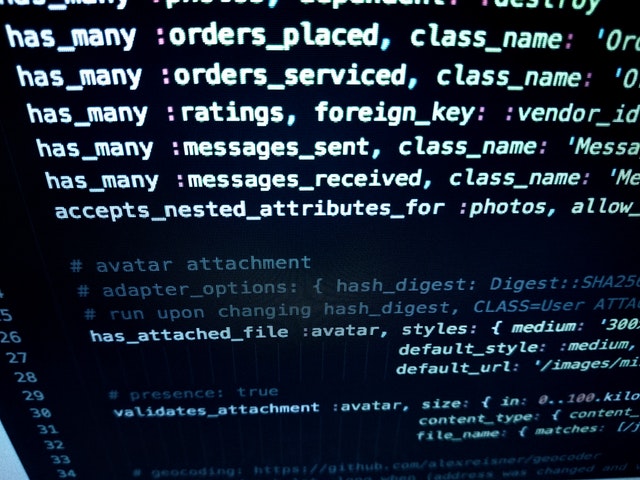 Similarities and Differences in Coverage and Scope
While both CCNA Security and Security+ certifications delve into the realm of cybersecurity, the range and specificity of their coverage vary greatly. CCNA Security, for instance, hones in on network security, encompassing topics such as fortifying Cisco networks, regulating network access, and safeguarding against digital hazards. Conversely, Security+ encompasses a broader spectrum of cybersecurity subjects, including network security, yet it expands beyond it to encompass security management, security risks and vulnerabilities, and cryptography.
Difficulty and time commitment
The difficulty level of each certification also diverges. CCNA Security is perceived to be a more advanced certification, owing to its intricate focus on network security and the utilization of Cisco technology. As a result, it may necessitate more time and effort to prepare for the examination. Security+, however, is structured as a foundational certification that is broader in scope and suitable for those who are new to the cybersecurity domain or have limited experience in network security.
Cost and value for money
In terms of cost, the fees for taking the exams are comparable, however, additional expenses such as study materials, training programs, and other resources may arise. Yet, the worth of each certification differs greatly depending on your professional trajectory. For instance, CCNA Security may be the ideal option for individuals seeking to specialize in network security, whereas Security+ may be a better choice for those who want a more comprehensive certification that presents a wider array of career prospects.
Potential career paths and job opportunities
Finally, the career paths and job opportunities that follow obtaining either of these certifications differ significantly. For individuals who possess CCNA Security, opportunities are limited to network security positions such as Network Security Engineer or Security Analyst. Nevertheless, the skills and certifications obtained from CCNA Security are highly valued by employers who require the protection of their Cisco networks. On the other hand, Security+ is a widely acknowledged and more versatile certification, affording a broader range of career paths, including network security, security management, and information security, making it a flexible choice for those who aspire to a career in cybersecurity.
CCNA Security vs Security+: Which one is better for you?
Factors to Consider
The decision between CCNA Security and Security+ certifications can be overwhelming, especially when both offer promising career paths in the cybersecurity field. To ease this burden, it's crucial to evaluate your career goals, experience level, and budget.
Career Goals

: Do you dream of being a network security specialist, or a well-rounded cybersecurity expert? CCNA Security targets network security, making it perfect for network professionals seeking to specialize in this area. On the other hand, Security+ offers a broad perspective on security and is ideal for IT professionals who desire a comprehensive understanding of cybersecurity.

Experience Level

: Are you a seasoned IT professional or a novice in the field? Security+ is an excellent choice for those just starting out in cybersecurity, as it covers a vast range of topics and requires minimal experience. On the flip side, CCNA Security is suitable for those with a solid foundation in networking and security, due to its focus on network security.

Budget

: When it comes to the cost of obtaining a certification, don't overlook exam fees, study materials, and training courses. CCNA Security exams are cheaper compared to Security+, but they require multiple exams, adding to the overall cost.
Recommendations Based on Career Goals, Experience Level, and Budget
With the above factors in mind, here are a few recommendations that may help you choose the right certification:
For those starting out in cybersecurity, Security+ offers a comprehensive understanding of security.

Network professionals seeking to specialize in network security should opt for CCNA Security.

For those on a tight budget, CCNA Security is a more affordable option.

Seasoned IT professionals with extensive security experience can benefit from both certifications.
Advantages and Disadvantages of Each Certification
CCNA Security and Security+ certifications both have their unique pros and cons, which are highlighted below:
Certification

Pros

Cons

CCNA Security

More focused on network security, perfect for network professionals.

CCNA Security exams are cheaper compared to Security+.

Widely recognized and highly valued in the industry

Covers a more limited range of topics

Multiple exams required

Time-consuming and costly

Security+

Covers a broad range of security topics

Widely recognized and highly valued in the industry

Recognized by the U.S. Department of Defense (DoD) as a baseline certification for cybersecurity professionals

More expensive exams

Less focused on network security
CCNA Security vs Security+ FAQs
Is the CCNA security exam difficult?
CCNA Security, unlike the other certifications, is vendor-specific and focuses on Cisco network security. The Cisco test objectives are a good place to start while studying for the CCNA Security, but the best approach to passing this difficult exam is to get hands-on experience. Overall, the new CCNA is a little more difficult than the old one. It is requiring new IT workers to demonstrate a broader range of abilities. The good news is that it's preparing you for what to anticipate in the real world. By earning this certification, you demonstrate that you have the necessary abilities to operate with today's networks.
The CCNA Security certification, according to Cisco, paves the way for network security technicians, administrators, and network security support engineers. CCNA Security certified experts can protect data and devices using the most up-to-date Cisco security hardware and software.
Other networking modules, such as CCNA Security and CCNA wireless, might benefit from the knowledge gained via the CCNA. The CCNA certification will undoubtedly assist you in transitioning from your current employment to a higher-paying and more difficult networking position.
Is CCNA more difficult than CompTIA?
The CCNA Routing and Switching certification are specific to Cisco networking. While it is still considered a beginner's certification, most pros believe it is far more difficult than the CompTIA Network+ test.
Is CCNA more challenging than Security+?
Although both the CCNA and the Security+ are difficult entry-level examinations, most test-takers will find the Security+ topics and problems to be more difficult. With adequate hands-on experience, the Cisco CCNA should be the simpler of the two exams.
Should I study Security+ before attempting the CCNA?
You should be able to pass Security+ much faster than CCNA if you start fresh on both. CCNA covers a lot more material and involves a lot more simulation work. You should be able to get directly into the CCNA material after earning your AS in Computer Networking. It's content that you can do in your spare time and is rather secure.
Should I pursue the CCNA or CompTIA certifications?
While it is in the best interest of IT professionals to achieve CompTIA Network+ first, the CCNA certification is still valuable. The CCNA certification, in particular, allows you to expand on your core networking abilities by giving an in-depth understanding of Cisco systems and, in turn, a path toward further specialization.
Read more >> CompTIA Network+ Vs Security+: Which One Should You Choose?
Conclusion
In conclusion, the CCNA Security vs Security+ certifications both hold immense value in the cybersecurity domain, each bringing its own unique advantages and career prospects. The decision of which certification to obtain relies on various factors, including professional aspirations, experience level, and financial considerations. Nonetheless, investing in cybersecurity education and professional advancement remains a crucial step toward guaranteeing success in this ever-evolving arena. Be it an experienced IT veteran or a fledgling professional, obtaining a cybersecurity certification is a prudent investment in one's future.