Businesses are hiring qualified IT personnel to meet the increased demand for IT specialists and technicians. With this in mind, everyone is eager to begin their professional careers and look for better job opportunities, whether it is a degree or a diploma relating to IT technician positions.
You've probably heard of the CompTIA Network+ and CompTIA Security+ certifications if you're a computer professional or a cybersecurity student. Both certifications are well-regarded, and many students are wondering which one is more beneficial in the job market. 
We'll compare  CompTIA Network+ vs Security+ in this post and evaluate which is the most valuable for beginner cybersecurity professionals.
But where do you start? Let's analyze the differences between the two CompTIA certificates.
What are the Network+ and Security+ Certifications?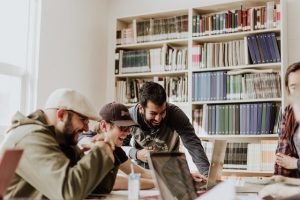 Which should you choose: CompTIA Network vs Security? Aspiring computer networking professionals will require the CompTIA Network+ and will benefit from having the Security+, while individuals interested in working in cybersecurity will need to acquire the CompTIA Security+ at the very least.
You're well aware of their importance. But what exactly are they?
What is Network+?
Certification in computer networking CompTIA Network+ is a computer networking certification that demonstrates a practical and theoretical understanding of computer networking fundamentals.
The Network+ certification from CompTIA is a vendor-neutral certification that anybody may obtain. Cisco, Dell, Canon, Apple, Verizon, and HP are among the companies that have endorsed the CompTIA Network+ certification. 
Network+ covers both wireless and wired networks, with a focus on the connections between the main system and the endpoint devices.
The Network+ certification qualifies you for roles in network engineering and network management, which are in high demand and likely to increase rapidly in the near future.
The Network+ exam is made up of 90 multiple-choice questions and takes 90 minutes to complete. Multiple-choice questions, drag-and-drop activities, and performance-based quizzes are all the things that you may be faced with.
What is Security+?
Security+ is a globally recognized entry-level cybersecurity qualification offered by CompTIA. 
When IT professionals first start out, it's usual for them to earn their first certification in information security. By showing to potential employers that you possess the core skills required for a cybersecurity role, you may receive more job offers as a more competitive applicant. 
This certification is intended for those working in information security who are new to the field or have never taken a security certification exam. It's also useful if you're thinking about switching from another industry to cybersecurity.
The CompTIA Security+ certification may help you get jobs like security engineer, systems administrator, security expert, network manager, security analyst, and junior IT auditor, among others, that are in great demand and pay well. Although certification is not necessary for most occupations, it can provide a competitive advantage in the job market.
Although both certifications have some overlap, they are not interchangeable. 
Network security is an element of both the Network+ and Security+ certifications; however, they are targeted at two separate types of professionals: networking and cybersecurity. That's not to say you shouldn't pick one or the other; just because you have one doesn't indicate you have the ability to earn the other.
Who should take the Network+ and Security+ certification exams?
Network+ is aimed at those who will professionally troubleshoot, configure, and maintain networks, according to CompTIA. 
The Security+ certification shows that you have a basic grasp of cybersecurity.
Both certificates are designed to verify a person's fundamental knowledge of networking and security principles. Because Security+ and Network+ are both beginner-level certifications, they're the greatest places to start for anyone new to networking and/or cybersecurity.
CompTIA Network vs Security: In-depth Comparison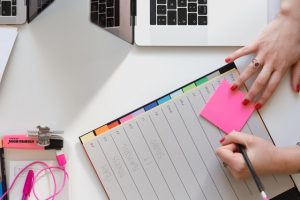 If you are still undecided about which certification is ideal for you, keep reading for a more detailed comparison of the Network+ and Security+ certification examinations.
The requirements for the Network+ and Security+ certification exams
Despite the fact that the CompTIA Network+ is an introduction-level exam, it still requires a thorough grasp of how networks work. While you don't need any prior experience to take the exam, you should be familiar with all of the concepts you'll be examining.
General networking concepts, infrastructure, network operations, network security, and network troubleshooting will all be addressed in the Network+. As a result, Network+ is tough for IT rookies.
You can master Network+ in at least 60 days if you have networking expertise. Otherwise, you should take your time getting acquainted with the subjects included in the test.
Anyone interested in taking the Network+ test does not need any prior expertise. Experience simply improves your knowledge of the subject and raises your chances of certification.
Unlike the CompTIA A+ certification exam, which needs two exams, the Network+ certification exam just requires one. There are no sponsors or defined experience requirements.
The CompTIA Security plus requirements, like the Network+, need no prior experience or sponsorship and is assessed in a single 90-question exam. It will be simpler to study for the exam if you have previous experience in a security-related profession. If you don't, all you'll need to succeed is a lot of studying.
Basically, you must be well-versed in everything that Network+ covers plus a bit more.
The Security+ exam is difficult, and you should research the exam topics thoroughly before signing up for a test date. You may attend prep programs to help you prepare for the exam, or you can find materials online.
Exam Topic
It is typically suggested that you have a thorough grasp of the following abilities and concepts before taking the Security+ exam:
Social engineering

Malware

Command-line interfaces

Network security

Cryptography

Common vulnerabilities

Secure network protocols
You can study all of these Security+ topics on your own without attending prep classes. There are several online CompTIA Security+ practice test resources to assist you to prepare for the Security+ exam. If you're a cybersecurity student, the programs you attend can help you prepare for many of the concepts covered by the certification.
For Network+, you must comprehend the following skills and concepts:
Wireless networking

Networking attacks

Command-line utilities

Connectors and cabling

IP Addressing

Routing and switching

Network protocols
As you can see, these certifications share a number of concepts. Both certifications encompass the ability to utilize the command-line interface, as well as comprehend network protocols and network security.
Although Network+ focuses more on network concepts than Security+, the similarities between the two emphasize how valuable both certificates may be to a cybersecurity expert. Similarly, anyone working in networking might benefit from the Security+ certification.
So, should you take the Security+ or Network+ exam? Yes. If you have the chance, you should absolutely attempt both. In today's work environment, possessing both qualifications will only help you acquire a good career in a sector that meets your expectations.
The Network+ certification is not required for a cybersecurity expert, but it demonstrates that you have a fundamental grasp of how networks work, which is crucial in today's cyber assaults. Many cybersecurity occupations, ranging from security analyst to penetration tester, need a strong grasp of networking.
Exam fee
When compared to some of the higher-level certifications you might be interested in obtaining later in your career, the CompTIA Network+ and Security+ are both quite affordable.
The Network+ subscription costs $329 while the Security+ test cost is $339. Remember that if you are a student, your college may give a discount that might greatly reduce the cost. Similarly, if you are currently employed in the IT field, your employer may pay for your certification.
Depending on what you're looking for, prices may increase. The certification examinations' basic fees are $329 and $339, respectively. Adding on further training might bring the total cost up to $500.
While these certificates aren't the most costly, they are an investment, and you should make sure you're properly prepared before taking the test.
Difficult level of the exam
There's no denying that Network+ is challenging. As a result, prior to taking the certification test, you must have some expertise in the sector. The test covers a wide range of subjects and may need you to tackle complex networking challenges. There may be simulations in which you must set up your own working network.
The Security+ exam is considerably more difficult. Not only do you need to be familiar with networking fundamentals, but you also need to be up to date on security problems. If you're a cybersecurity student or work in the field, you'll have an edge in terms of understanding these concepts.
This does not minimize the necessity for study. You should become acquainted with the Security+ exam's question and answer format, in which you will be asked to select between two correct answers to a question to demonstrate that you understand which solution to a security problem is not just effective, but also the best. 
Keep in mind that, while Security+ may seem to be a more advanced version of Network+, this is not the case. Network+ and Security+ are too dissimilar qualifications, and depending on where you envision yourself in the IT sector, one or the other may be more significant to your immediate career ambitions.
Read more >> How hard is Sec+?
Employability
Either of these certificates will position you well in the employment market. Both are in high demand and may get you excellent entry-level or mid-level careers. Most businesses will not even consider hiring someone who lacks certification.
Employers who want someone who can identify anomalies or assist them to maintain a secure network infrastructure will find Network+ the most attractive. Jobs such as network analyst, network administrator, and network engineer would be suitable for someone who has experience with networks.
Security+, on the other hand, is designed for those who want to work in the security area. Security+ is beneficial to pen testers, security analysts, and cybersecurity consultants.
The Network+ and Security+ certifications, when used together, can extend your professional options. If you want to learn more about network security, you should take both the Network+ and Security+ exams.
Recertification
Keep in mind that getting your certification isn't the end of the road. To keep your certification valid, you must renew your Security+ and/or Network+ every three years.
To renew your certification, you must complete Continuing Education Units (CEUs). The amount of CEUs required varies depending on the situation. For example, if you hold the Network+ certification, you must complete 30 CEUs. 50 are necessary for Security+.
Keep in mind that all of your experience must be documented in order for it to be considered for your certification renewal.
The CompTIA website includes a great CEU Assessment tool that can help you find out if your continuing education activities help you renew your certification.
CompTIA Network+ vs Security+: Which is better for IT professionals?
Both Network+ and Security+ are vendor-neutral certifications that validate the skills and knowledge of IT professionals. They both cover a range of technical areas and are designed to provide a comprehensive understanding of various IT concepts and technologies. However, there are also some key differences between the two certifications.
Network+ focuses on networking technologies, including topologies, protocols, and network design. It covers topics such as routing and switching, network security, and network troubleshooting. Network+ is ideal for individuals who are interested in network administration, network security, and IT infrastructure.
Security+ focuses on information security and cyber security. It covers topics such as risk management, threat management, and network security. Security+ is ideal for individuals who are interested in information security, cyber security, and network security.
The answer to this question depends on an individual's career goals and areas of interest. For individuals who are interested in network administration, network security, and IT infrastructure, Network+ is a better option. Network+ provides a solid foundation in networking technologies and helps individuals understand the basics of networking and how to secure networks.
For individuals who are interested in information security, cyber security, and network security, Security+ is a better option. Security+ provides a comprehensive understanding of information security and helps individuals understand how to protect against cyber threats.
Why you should take Security+ before Network+?
CompTIA has created and classified its certifications based on the amount of knowledge and skills required by IT professionals. These certificates are organized in descending order of difficulty. 
These certificates are organized in descending order of difficulty.  Despite the fact that CompTIA advises taking Network+ before Security+. Many experts, however, believe that taking Security+ before Network+ offers greater advantages. Here is a list of reasons why you should take Security+ before Network+.
DoD Recognition
Nowadays, many government positions demand qualified Security+ specialists. Because government positions deal with sensitive information, proper cybersecurity awareness is required. As a result, technicians with important cybersecurity and DoD expertise are preferred.
Higher pay
Because the cybersecurity profession encompasses such a wide range of jobs, the pay scale for these positions is certain to be high. The Security+ certification equips the candidate with sufficient IT security expertise. As a result, the remuneration paid to qualified Security+ experts is greater than the income offered to Network+ experts.
Route to a real cybersecurity job
Network+ and A+ certificates, according to many IT workers and experts, open the door to cyber careers. This, however, is a misinterpretation. Security+ certification is required for greater career chances in the cybersecurity area. It's the quickest method to get started in the field.
The link between Network+ and Security+
The benefits of the two qualifications are the same whether you work in the public or private sectors. Hiring a certified Security+ employee is preferable to hiring a qualified Network+ employee since the Security+ certified can easily fulfill Network+-related responsibilities.
The demand for Security is growing
Every sector and organization now demands confidential data security, indicating the rising demand for cybersecurity. 
By recruiting certified Security+ candidates for various cybersecurity job categories, firms are attempting to reduce the strain on IT administrators. Security+ certified professionals have the necessary security skills and expertise to avoid security breaches in a company.
Read more >> What is the difference between CCNA security vs Security+?
Why should you take both the exam: CompTIA Network+ vs Security+?
You passed one exam with high marks
It is a good idea to obtain both qualifications. If you find one of these examinations to be relatively easy, a decent plan is to keep studying for the other without taking a break and finish the second one within a week or two.
The overlap between these two tests is significant enough that the preparation you put in for one will undoubtedly benefit you on the other. If you do well on one, moving on to the next one fast while your studies are still fresh in your memory is a good idea.
You're already on the job and well-versed in the technologies
Many people in the industry who work with this technology on a daily basis may sit for one of these examinations and pass it with little or no preparation time.
Some folks are skilled enough in security or networking (or both) to sit for and pass a test with less than 24 hours' notice.
If that is you, decide to take and pass one of these examinations, you should seriously consider spending the extra money and acquiring the second certification straight away. It's almost too simple not to do it in this situation.
Earning two is better than earning one
All of this, of course, leads to the crucial conclusion that two certificates are better than one, just as one certification is preferable to none. Including each of these certificates on our resumes will be beneficial at some point and in some way. The only thing to consider is which method will allow us to earn them in the most effective way.
CompTIA makes it rather simple to renew
Another plus point to note is that once you obtain both of these certificates, your focus should be only on renewing the Security+ (or progressing to a higher-level certification such as the CySA+) because renewing the Security+ will also renew the Network+. In a sense, Security+ protects you from having to worry about Network+ again, while still allowing you to maintain the credential.
Read more >> CompTIA FAQ in 2022: What Should You Know About CompTIA?
Final words
Which should you choose: CompTIA Network+ vs Security+? The Security+ certification is your main objective as a cybersecurity expert. The Security+ certification is a basic stepping stone toward a career in cybersecurity.
Does this imply that you should dismiss Network+? No, not at all. Both of these examinations will provide you with helpful knowledge that you can utilize in your future cybersecurity profession. The more certificates you hold, the better your chances of getting a wonderful job.
Everyone has a different beginning, and their requirements must be taken into account.
To summarize, you must evaluate your educational background and current experience to choose between CompTIA Network+ vs Security+, which one is best for you. The most important thing is to be fully honest with yourself about your skill level.