According to numbers provided by Transport Canada's National Collision Database, Canadian auto accident injuries and facilities have been on the decline since 2005. Unfortunately, statistics showed that the most noticeable traffic collisions are continually caused by young drivers and passengers. This is large because these drivers may not be acquainted with all the rules of the road.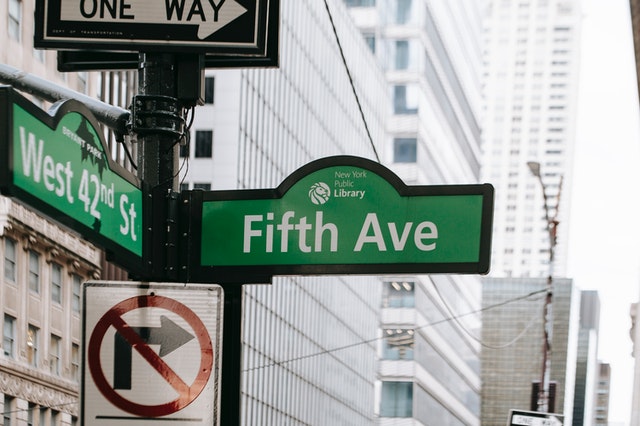 Although there are many reasons for traffic collisions, drivers who do not abide by the province of Ontario road rules typically lead to these collisions. In any case, the number of accidents decreases because law enforcement officials and other organizations have been increasingly promoting driver safety and issuing traffic citations. Therefore, to become a safe driver, you need to know the rules of the road and the driving scenarios you may encounter when driving. Keep reading this blog post to know more about the G1 test rule.
For more information, you can visit our website and get the free Ontario G1 practice test 2022. 
What are the G1 test rules?
You must pass the G1 test in order to obtain your G1 license. The G1 written knowledge-based exam in Ontario covers traffic signs and the laws of the road. It's the first of three tests you'll need to pass to finish the graduated licensing process. It'll be the only written test you'll have to take. 
The first set of 20 questions in the G1 test is about road signs, while the second one is about the G1 test rule (
rules of the road). You'll need to get 16 or more questions right on each of those two sections in order to pass your G1 test (the total passing score for both sections is 80%).
A G1 road test will qualify you for the Ontario G2 driver's license. The test covers all the aspects of driving, especially important ones like parallel parking and changing lanes. During the road test, points will be deducted for each mistake you make.
The G1 test rule in the province of Ontario is strictly enforced to keep drivers who travel on Ontario's roadways as safe as possible. We believe that the key to a driver's success and ability to avoid traffic collisions is education. So, we have compiled some rules of the road to help educate drivers relevant to Ontario traffic laws:
Always drive within the right lane of traffic

Do not use handheld while driving 

Drivers must be over 16 years of age 

Drivers must possess a proper license for a vehicle driven

Obey all posted speed limits 

Slow and pull your vehicle to the right of the road for all emergency vehicles with their lights on
It can lead to serious penalties and fines when you break an Ontario traffic law. For example, your license can be suspended, or your car can be taken away. If you have more questions regarding the G1 test rule or rules of the road, you can contact any law enforcement agency. 
Read more >> Is the G1 test hard?
What are G1 driving rules?
After you obtain a G1 driver's license, you have 12 months to start taking your driving experiences. According to the Ministry of Transportation, to learn proper driving skills and knowledge, all new drivers should take an approved driver education course. Once you become a Level One driver, you should immediately begin your training, so you can get as much driving experience as possible. You can complete Level Once in 8 months if you pass an approved course. Although you can drive with a G1 drivers' license, still there are some rules you need to obey as follow: 
Your blood-alcohol level must be zero, so you must not drive once you've been drinking alcohol.

You are not allowed to drive alone. You only can drive when there is a driver who occupies the front passenger seat in your vehicle. Your accompanying drivers are required to hold a valid Class G (or higher) license, have at least four years of driving experience, and have a blood-alcohol level of less than .05 percent when accompanying you. The time spent at the Class G2 level is included in the accompanying driver's four years of experience if the G2 license was valid. Though the driver's license of your accompanying driver probably has demerit points, it must not be suspended.

In your vehicle, each person must have a working seatbelt.

You are not allowed to drive on 400-series highways with a posted speed limit of over 80 km/hr. You are also not allowed to drive on certain high-speed roads comprising the Queen Elizabeth Way; the Conestoga Parkway in Kitchener-Waterloo; the E.C. Row Expressway in Windsor; Don Valley Parkway and the Gardiner Expressway in the Greater Toronto Area. Nevertheless, you can drive on any road if your accompanying driver is a driving instructor. 

You are not allowed to drive between midnight and 5 a.m.
Visiting Ontario
Many visitors who are from different provinces, or the United States may not recognize Ontario's rules when they come there. As a result, they can be involved in accidents while driving. This also is the reason why our team has compiled information on the rules of the road relevant to visitors. 
Visitors to Ontario must hold different types of driver's licenses to be allowed to drive on Ontario's roadways. Depending on how long they have been in Ontario, these driver's licenses are divided into two types as follow: 
Visiting less than three months: 
People who visit Ontario for less than three months can use a valid drivers' license from their province, state, or country. Still, these drivers must be at least 16 years of age, have vehicle insurance, carry vehicle ownership verification, obey traffic law and drive safely to avoid collisions.
Visiting more than three months: 
Visitors to Ontario for more than three months need to have an International Drivers Permit from their own country to be able to drive in Ontario. When motorists hold this permit from their country, they can drive their vehicle internationally. Visitors to Ontario need to obtain this permit before they come there, and once the visitor is in Ontario, they cannot apply for that permit. 
For more free questions, visit our website to take the best G1 Practice Test. G1 test rule questions on our online practice tests really are pretty similar – often the same as the actual G1 driving test questions. Nevertheless, don't forget this is only an online practice test, which means the questions on your actual exam might be phrased differently.
Best of luck, and we'll see you on the road real soon.
Read more >> How To Get Your Ontario Driver's License Address Change?