GED vs HiSET are two of the most popular exams taken by people seeking a better job or admission to college. People who do not finish their high school curriculum or achieve a high school diploma will take the GED or HiSet exams, which are equivalent to a standard high school diploma. But what is the distinction between the HiSET and GED exams? In this blog post, we will go over several factors to compare the 2 tests. On this website, we offer thousands of free HISET and GED practice test questions to help you familiarize yourself with the test formats. From these questions, you can easily choose which test is right for you!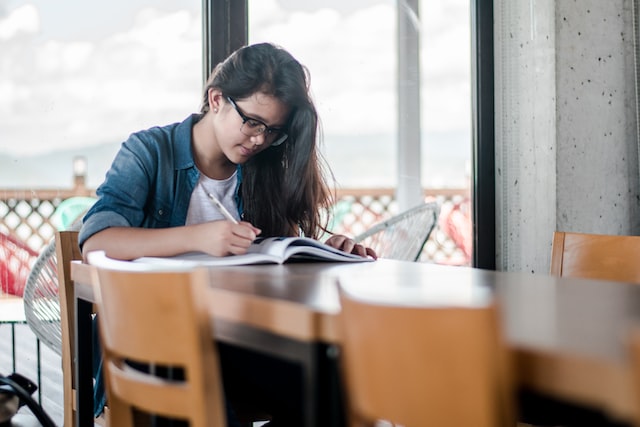 What is the GED test?
The GED Test, also known as the General Educational Development Test, consists of four tests. For anyone 16 or older who is not enrolled in high school, these tests are designed to assess your proficiency in standard high-school subjects. The GED Test requires you to indicate applied skills and knowledge related to specific situations rather than testing your memorization of specific details, dates, or terms. You will receive a high school equivalency diploma if you pass the GED Test.
What is the HiSET test?
The High School Equivalency Test (HISET) is a good replacement for the GED test that can assist you in obtaining the important state-issued high school equivalency credential. Passing the HiSET exam demonstrates that you have reached the academic knowledge and proficiency of a high school graduate.
What Is the Difference Between the HiSET vs GED?
Both the High School Equivalency Test (HiSET) and the General Educational Development (GED) exams are utilized to award a high school equivalency certificate, but there are some differences between them.
The HiSET has 5 test sections, while the GED has only 4. Furthermore, GED testing centers only offer a computer version of the test, whereas the HiSET offers both paper and computer options.
Regardless of which exam was taken, once completed, the diploma equivalent is nationally recognized.
GED vs HiSET requirements
States are free to establish their own qualification standards and criteria. In general, however, we see that the minimum age for testing for both the GED and HiSET tests is 18 in most states, and scoring requirements are the same in all states.
Students must not be enrolled in high school or have graduated from high school.
Under-age students (16 and 17 years old) may be eligible if they have been officially withdrawn from high school, have parental permission, and meet more stringent requirements.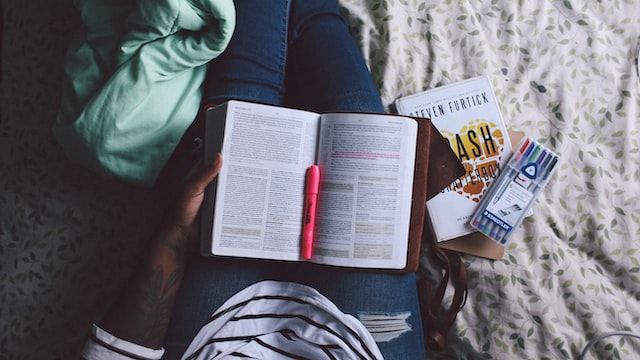 Which is easier to pass, HiSET or GED?
Is it possible to predict which test, the HiSET or the GED, will be easier to pass? This question, unfortunately, does not have a simple answer. Every person is unique, and what one person finds difficult may be easy for another, and vice versa.
So you now have more than one way to obtain your HSE diploma. Just make sure you have command of all areas before signing up for the test!
Students who are used to online study and testing methods may be more comfortable with the GED (which is only available in a computer-based format) or the computerized HiSET format, whereas those who are less familiar with digital testing procedures may prefer to take the HiSET, which is still available in most states in a paper-and-pencil format.
Many students believe that the HiSET math section is less difficult than the GED math portion.
In general, the HiSET and GED are similar tests, and our online HiSET and GED practice tests can help you prepare for both.
Read more >> Louisiana HiSET Requirements: All You Need to Know
GED vs HiSET Costs
The cost of taking the HiSET, which is administered by the Educational Testing Service, varies by state. The test is free for residents of Maine, but it costs $10.75 for computer-based subtests and $15 for paper-and-pencil subtests in North Carolina. Computer-based subtests cost $18.75 in both Illinois and Pennsylvania, while paper subtests cost $23.
The cost of GED Testing Services also varies by location. While the average fee charged by a state is $30, some fees can be as low as $4 in Arkansas and as high as $38 in Oregon.
Where Can I Get My GED or HiSET?
When deciding to award a high school equivalency diploma, approximately 20 states recognize HiSET scores, while about 40 states recognize the GED. The states where the GED or HiSET can be taken are listed below.
| GED | Alabama, Arizona, Arkansas, Alaska, California, Colorado, Connecticut, Delaware, Florida, Hawaii, Idaho,  Georgia, Illinois, Kansas, Kentucky, Maryland, Massachusetts, Maryland, Michigan, Minnesota, Mississippi, New Jersey, Nebraska, Nevada, New Mexico, North Carolina, North Dakota, Ohio, Oregon, Pennsylvania,  Oklahoma, Rhode Island, South Carolina, South Dakota, Texas, Utah, Virginia, Washington, Vermont, Wisconsin, Wyoming | |
| --- | --- | --- |
| HiSET | California, Colorado, Hawaii, Iowa, Louisiana, Illinois, Maine, Massachusetts, Montana, Michigan, Mississippi, Missouri, Nevada, New Hampshire, New Jersey, North Carolina, Ohio, New Mexico, Oklahoma, Pennsylvania, Tennessee, Texas, Wyoming | |
What Are the HiSET and GED Passing Scores?
Each state establishes its own HiSET passing scores. In general, you must achieve a minimum score of 8 on each subtest. You must also have a total combined score of more than 45. The minimum acceptable score on the essay section of the writing test is 2 out of 6 points.
To pass the GED, you must score 145 on each subtest. A score of 165 or higher is required to earn a diploma with the College Ready designation. You will obtain a College Ready + Credit designation on your diploma if you score 175 or higher.
Your HSE diploma is your admission ticket to college! If you took part in an adult education training course at your local community college, you will find it relatively easy to continue your academic education at that college because you meet the criteria for credit-bearing programs and courses.
If you want to join the military, remember that all branches of the armed forces prefer high school diploma holders over GED graduates. So, even if you have your GED, you might want to pursue a high school diploma!
Please keep in mind that the HSE (high school equivalency) diploma is accepted nationally and by virtually all institutions of higher education across the country, not only in the state where you obtained your diploma!
GED vs HiSET and the U.S. Military
All local, state, and federal agencies, including the United States military, appreciate and accept the HiSET or GED test diploma as the equivalent of a standard high school degree. However, as previously stated, the military prefers high school graduates over GED holders.
Federal agencies like the Departments of Education, Labor, and the Job Corps also accept the HiSET as a legit way to obtain a high school equivalent degree in the United States. So, get your diploma and report to the military!
What Are the GED and HiSET Retake Policies?
Each calendar year, participants are limited to three HiSET test attempts.
Examinees may retake GED tests as many times as needed throughout the year. There is a discount on the first two retakes of a test. For the first two retakes, many states will not impose a waiting period. If you need to retake the test, you may have to wait 2 months and pay the full test fee again.
Hope that the above information about the HiSET vs GED helps you choose the right certificate!