Any IT or cybersecurity professional should have the Network+ certification. It is offered by the Computing Technology Industry Association (CompTIA), a training and certification company devoted to bringing the global technology community together and fostering communication. The Network+ certification is only one of many that CompTIA offers IT workers to show that they possess a certain set of skills, making it simpler for employers, hiring managers, and recruiters to identify qualified and competent personnel.
But before that, it's critical to comprehend more about the CompTIA Network+ exam cost and other essential details.
Let's get started with our free CompTIA Network+ practice test so that you can pass the real exam with flying colors on the first try.
What Exactly Is The CompTIA Network+ Certification?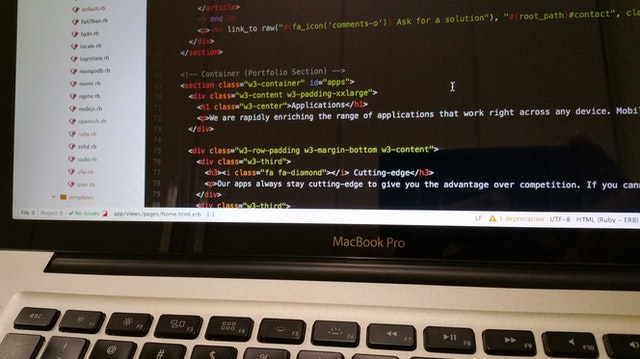 The CompTIA Network+ certification is an entry-level certificate that verifies a person's technical skills in safely developing, maintaining, and troubleshooting network infrastructures used by businesses on a regular basis. Because the Network+ certification is vendor-neutral, trained personnel may maintain networks on any platform. Furthermore, this certification demonstrates that certified individuals possess the hands-on abilities necessary in today's networking environments.
The official Network+ certification exam consists of 90 questions on a computer. Test takers get 90 minutes to finish the test, and their results are available instantly. Multiple-choice and performance-based questions are included (simulating real-world networking issues that must be mitigated). The Network+ test requires a passing score of 720 on a scale of 100-900. While not essential, 9 to 12 months of networking experience and CompTIA A+ certification are suggested qualifications.
What Is The Cost of CompTIA Network+ Certification?
While this is a clear question, the solution is not so obvious. There is no set fee to become a Network+ certified professional. The cost of certification is determined by how one intends to study for the formal certification exam.
To sit for the CompTIA Network+ certification test, you must first purchase an exam voucher. The coupon costs $338 and may be purchased from the CompTIA Store. Once purchased, the voucher must be used within 12 months or it will expire, and another must be purchased. The voucher allows the holder to take the exam at a Pearson VUE testing location.
If you fail the certification exam, you must buy another voucher to retake it. That is why it is critical to be completely prepared while taking the exam. It improves one's chances of passing on the first try and saves money on a second voucher.
It is advised that candidates complete a training course that includes test preparation in order to be fully prepared for the Network+ certification exam. This may be the most expensive aspect of obtaining certification. The cost of Network+ test prep training courses varies greatly. Some courses are free, while others, like as boot camps, might cost several thousand dollars. Some paid courses may contain the certification test fee or provide savings for purchasing vouchers. It is worthwhile to take the time to look around for the best and most cheap training choice.
Remember that the cost of training does not necessarily correspond to the quality of the course. When selecting a training school, be sure to look into its reputation, ratings, and reviews.
The Fundamentals: CompTIA Network+ Exam Voucher
You must purchase the Network+ certification cost voucher in order to take the certification exam. A voucher is a one-of-a-kind ticket that you may purchase from the CompTIA Store and use to take your exam at a Pearson VUE testing location.
If you only require a voucher, the cost per exam is $338. More information on the test may be found on the CompTIA Network+ product website.
Training and Preparation
CompTIA Learning and Training is a collection of comprehensive learning tools that support our certifications such as CompTIA Network+. CompTIA built this portfolio of goods, which includes books, eLearning, labs, and test prep software, in-house based on feedback from learners like you. These websites offer a number of methods for acquiring the knowledge mentioned in the CompTIA Network+ test objectives.
The self-study book will teach you the skills you'll need to further your career in IT infrastructure, such as diagnosing, configuring, and maintaining networks. It will fully prepare you for the CompTIA Network+ test by covering all of the goals and material samples on the curriculum. To learn more, browse the Official CompTIA Network+ Study Guide website.
Downloading a collection of practice questions is another excellent approach to get a sense of what questions to expect. Keep in mind that these practice questions are not the same as the actual exam questions and that there are several types of questions.
The CompTIA CertMaster brand has evolved into a collection of products that assist applicants in learning the skills required for a career in technology and confidently preparing for their exams.
Classroom Instruction
For some, self-study isn't an option, and classroom instruction is either accessible or just a superior method to learn. Many public academic institutions, such as colleges, as well as commercial academic institutions, such as professional training centers, provide CompTIA Network+ certification training.
The cost of classroom training varies according to your options and might range from a few hundred to several thousand dollars. Classroom training in your area can be found on your classroom training page. CompTIA provides Classroom Training for Organizations to organizations searching for instructor-led training.
CompTIA Network+ Certification Is Available For Free Or Almost Free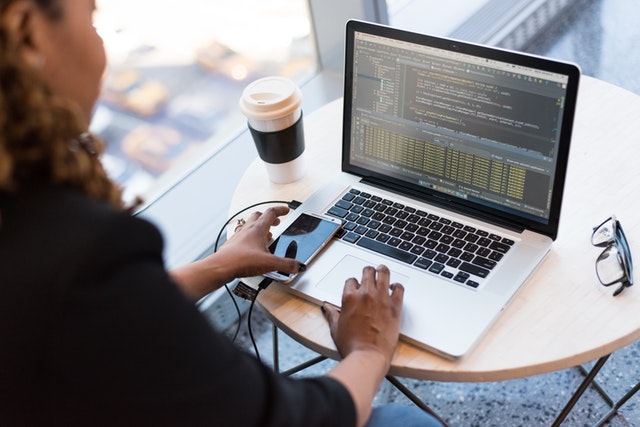 Special programs may be available to assist you to become trained and certified for free, depending on where you live and what sponsorships you qualify for (or nearly free). Such initiatives are often aimed toward one or more of the following demographics:
Individuals who are unemployed or underemployed

Displaced employees

Veterans of the military

Women and/or ethnic minorities
Such free training programs are often divided into two categories: government-sponsored programs and nonprofit philanthropic programs.
Government-Sponsored IT Training
Federal funds are often used to pay for government-sponsored IT training programs, which are marketed through your county's workforce investment board or your local American Jobs Center. 
Charitable Programs for Nonprofits
These programs are dispersed around the United States and may be more difficult to discover. Here is a handful we're keeping an eye on (and if you hear of any others, please let us know):
Per Scholas: Locations in New York City, the metropolitan region of Washington, D.C., Cincinnati, OH, Columbus, OH, Atlanta, and Dallas.

IT-Ready from Creating IT Futures: Minneapolis-St. Paul and other cities have locations. For a list of current training venues that are taking applications, go to the location page.

Stride Center: It is situated in the San Francisco Bay Area.

Tech901: Memphis is the only location.
Because these programs are designed to train students for entry-level IT employment (such as help desk and technical assistance), they generally reject candidates who already have such a job and are simply wanting to add a certification to their résumé. As you can expect, competition for such programs is frequently severe.
However, if you reside in one of the regions where free training is available and belong to a group that such programs are attempting to assist, it would be foolish not to apply.
Student Discounts Are Available
If you are a student in the United States with a valid student ID and a.edu email address, you are eligible for CompTIA's student discounts. The CompTIA Academic Marketplace offers substantial discounts on certification vouchers and training materials. Students may currently purchase a CompTIA Network+ certification ticket for $150.
Should You Think About Network+?
Because computer networks are ubiquitous, it stands to reason that anyone in a technical position who interacts with a network or its resources would benefit from networking expertise. Working with or interacting with an organization's network necessitates a variety of job categories.
The Network+ certification is definitely a useful one to have if you work in, or plan to work in, the following employment roles:
Manager of Information Systems — Plans and manages information technology projects for a company, organization, or department. Because many of these initiatives will be network-based, knowledge of networking and network protocols would be advantageous for this role.
Computer Support Specialist – Provide consumers with tier one or tier two technological solutions, such as software and hardware installation. With so many software, drivers, and other resources being saved on the network or in the cloud, knowledge of networking would be useful.
Help Desk Technician – Provide people with remote phone or online tier one or tier two technological assistance. These roles will most likely not be responsible for working on the network, but knowing networking will make workers in these positions more valuable and more likely to be promoted.
Network Administrator/Systems Administrator – Manage the systems and networks of an organization. Obviously, the CompTIA Network+ certification would be advantageous for these roles, but it would not be the only one required. Other credentials, such as the Cisco CCNA, should be considered by those in these jobs.
Computer Network Architect – Design and build a company's network systems. These occupations, like network administrators, will benefit from Network+ but will most likely require additional certifications as well.
Penetration Tester – Evaluate a system's security by simulating an authorized attack or hack on an organization's technological systems or assets. While there are multiple specialist penetration testing certificates, they all require a thorough understanding of networking systems because this is part of what you'll be evaluating. As a result, the CompTIA Network+ would be a good choice for penetration testers as well.
Careers That Do Not Require CompTIA Network+ Certification
While many cybersecurity-related occupations might benefit from earning the Network+, many technical ones are unlikely to require it. The majority of them are related to software development in some way. Let's have a look at a few examples:
Computer Programmers – Construct and test computer code that will be used to create apps or other software solutions. Many computer programmers are not tasked with networking responsibilities, so the Network+ certification exam is unlikely to benefit them unless they are looking to move into management and that position would include oversight of that area.
Web Developers — Write and test code to construct web-based applications for the internet or intranet networks. Dedicated web development experts, like other programmers, usually just require a basic understanding of networking, if any at all. They would be better off spending their time mastering new web technologies.
Getting Ready For A Job In Networking?
We've made it simple to begin planning your networking career.
Begin by reading up on the four critical steps to certification.
Then, find out all you need to know about the CompTIA Network+ certification.
Finally, you may start learning right now by downloading the exam objectives and practice test questions.
CompTIA now provides a variety of test training alternatives for CompTIA Network+ to meet your specific learning style and timetable, several of which may be utilized in tandem while you prepare for your exam.
There's a variety of material available to help you decide whether CompTIA Network+ is suited for you, all the way up to taking your test. We'll be there for you every step of the way!
FAQs – CompTIA Network+ Exam Cost
Who should think about the CompTIA Network+ certification?
CompTIA has stated explicitly that existing or aspiring IT workers working in computer repair, helpdesk assistance, or networking will benefit from acquiring the Network+ certification.
How much does the CompTIA Network+ certification cost?
The CompTIA Network + exam cost $319; however, students who have and enroll with a .edu email address frequently qualify for a discount, and there are discounts available via many training locations and training materials.
What is the Network+'s DoD compliance?
The CompTIA Network+ certification is an 8570 IAT level 1 certification certified by the Department of Defense.
How much time does it take to study for the CompTIA Network+ exam?
IT workers with networking expertise may frequently study for around 60 days and be properly prepared to pass the Network+, however people without such background would require a lot more time to prepare.
How long does the CompTIA Network+ certification last?
The Network+ certification is valid for three years from the date of issuance and may be renewed with CEU credit or by recertifying with a higher-level certification, such as the Security+.
Where can I sit for the certification exams? 
CompTIA tests are available through Pearson Vue, which has authorized testing facilities all around the world. To find a testing location in your region, go to pearsonvue.com.
Final Word
The knowledge and skills necessary to competently build, administer, maintain, and troubleshoot any wired or wireless network are recognized by the CompTIA Network+ certification. is a non-vendor, non-product-specific certification program that demonstrates the wide range of skills required in modern network environments and attests to your knowledge as a networking professional.
The general configuration, management, and troubleshooting of wired and wireless network devices are covered in the CompTIA Network+ exam. Furthermore discussed are cutting-edge technologies like virtualization, cloud computing, mobile, and unified communications. Also, acquiring the CompTIA Network+ certification is typically the first step toward obtaining more advanced degrees.
We hope this article has educated you about the exam, particularly the CompTIA Network+ exam cost.