You are taking the NREMT exam for the very first time? Do you know anything about the exam scoring system as well as its pass rate? You already took the test but don't know if you passed or not? Don't worry! In this article, you can find all the information you need about the NREMT passing score so you can be best prepared for your upcoming exam. 
Let's take our free EMT practice test to get familiarized with the format of the test as well as increase the chance to pass the exam.
Is the NREMT exam hard?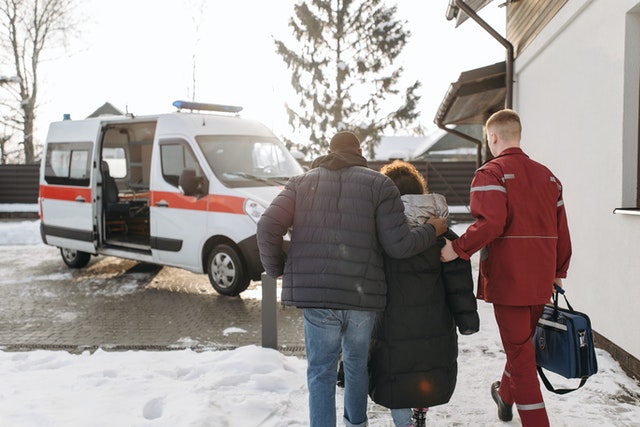 There's no denying that the NREMT exam has a reputation for being difficult. According to the National Registry's most recent published data from 2014, roughly 33% of EMTs and 23% of paramedics fail the test on their first attempt.
While that figure may sound like a cross between boot camp and making it into the NBA, it isn't as bad as it appears and it isn't necessarily a bad thing.
How does NREMT scoring work?
The testing process enables more precise screening of competent EMS professionals. When you answer a question properly, the test progresses to a harder question on the same topic or to a whole different one.
If you answer a question poorly, the computer wants to determine if it's a fluke or if you don't understand this aspect of emergency prehospital treatment. (Remember, it's a good idea to screen for qualified EMTs.) It will continue to ask you questions on the same topic until you either fail the topic or start answering correctly. The NREMT computer system needs to be 95% certain that you understand the subject.
There are no skipping questions or coming back to them later on the NREMT exam because the CAT model of assessment bases each question on the preceding answer—a big adjustment for folks who like to take exam questions in any sequence they want.
Each item (question) is assigned a point value that is weighted. The difficulty of the question determines this value. A greater point value is assigned to a more difficult question. A question that is easier to answer has a lower value.
Expect some logic to be applied to the test, which is set up in a simple multiple-choice format. It's possible that you didn't answer correctly at first if you start receiving easier questions on the same topic. The computer is determining whether or not you have any knowledge of the subject. Assume you answered a prior question successfully if the questions become more difficult or go to a new topic.
Maybe you also want to get more information about NREMT Skills Sheets.
What percentage do you need to pass the NREMT?
To pass, you must get at least 70% accurate answers, but since this is a representation of your expected performance in the field, most individuals attempt to get much higher.
how many questions are on the NREMT paramedic exam
Test takers are required to answer 70-120 questions. According to the NREMT website, passing the exam requires meeting the NREMT standard level of competency, which is described as "the capacity to provide safe and effective entry-level emergency medical care."
How do I pass the NREMT successfully?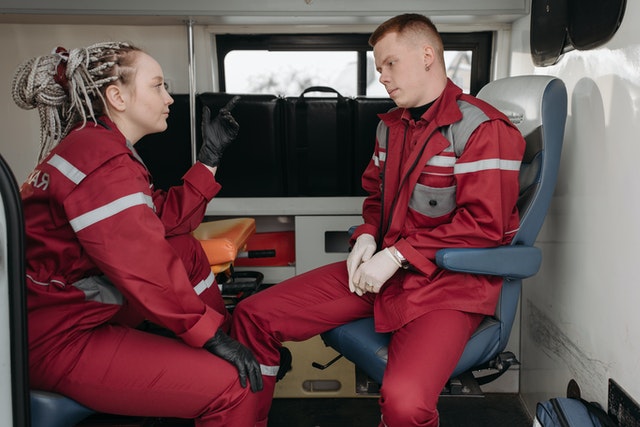 On the NREMT exam, there are a few areas where test-takers frequently can be confused. Here's how to stay away from it:
Don't read too much into a question or complicate it beyond what it needs to be. Remember that the question contains all of the information you'll need to find the answer; there's no need to speculate or consider a bunch of "what ifs."
In most circumstances, two viable solutions may be ruled out right away because they aren't even close to being correct. Always try to limit yourself to only two options while answering questions. (However, "None of the above" or "All of the Above" will be correct answers to some questions.)
When you've narrowed down your options to two, search for the most straightforward response. Both answers may be accurate in some cases, but you want to choose the one that is the most correct. 
Look for words like "always," "never," "occasionally," "anterior," or "posterior" that affect the meaning of a question. Read each question carefully and make sure you understand it.
Keep an eye out for patient information that suggests a life-threatening scenario. It's unlikely that you'll be requested to immobilize a joint if you're asked what to do next. Instead, you'll be asked to ventilate the patient, administer medication, or prepare the patient for quick transfer.
Always keep an eye out for problems with the airways. Why? In the prehospital context, failure to secure a suitable airway or ventilate the patient when essential has long been an issue. Mismanagement of the airway can result in the deterioration of a patient's condition, death, and legal culpability. The NREMT exam will check to see if you've covered this.
Keep an eye on the clock. You can fail the exam if you run out of time (about two hours) before completing enough questions to receive a passing mark. Because you won't be able to return to unanswered questions, make an educated guess based on the two most likely answers and move on.
Remember to keep up to date on pediatric information in case of an emergency, such as resuscitation or respiratory distress.
Read more: How To Pass Your NREMT Cognitive Exam? 
FAQs – How much is NREMT passing score?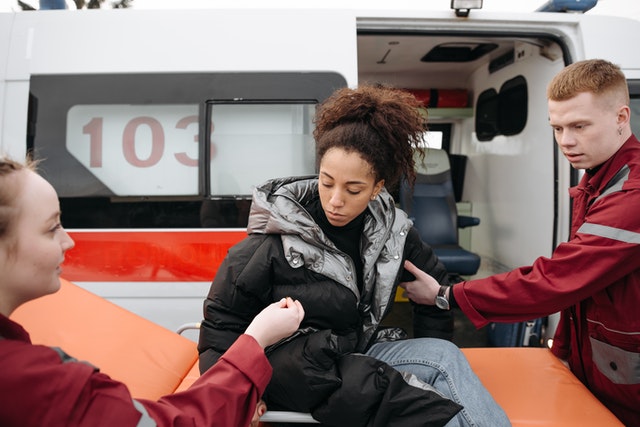 Can you pass the NREMT with 70 questions?
The test abruptly ends and you're done if you accurately and consistently answer a majority of questions that are above a set minimum standard. If you're exceptionally prepared and know everything there is to know about EMTs, you might only have to answer 70 questions before the computer decides you're ready to go.
Can I pass the NREMT test on my first try?
Yes, you can pass the NREMT exam the first time you take it. In fact, have a look at the numbers. If 33% of EMTs and 23% of paramedics fail the exam, it implies 67 percent and 73 percent passed the exam, respectively. If you understand how the test works and how to study for it, you can be in those passing percentages. The best approach to ace the EMT or Paramedic exam is to prepare properly and thoroughly.
How to know if you passed the NREMT exam?
Your cognitive assessment results will be given to you electronically. Log in with your username and password, then select 'Application Status' to see your results.
Can you pass NREMT with near passing?
The terms "above passing" "near passing" and "below passing" are used by the NREMT to describe your performance. "Above passing" and "below passing" go without saying. The word "near passing" is a little ambiguous, although it does not imply an acceptable result. You may probably guess that you didn't do particularly well in that subject.
How many times can you fail the NREMT?
Candidates who fail the cognitive exam six times in a row must complete an entire state-approved education program.
That's all about the NREMT passing score! We hope that based on this information, you can prepare thoroughly and pass your NREMT exam with flying colors.
The following links are the worksheet resources from our partners. They do not related to this post so you can ignore them. Thanks for your understanding!
https://www.pinterest.com/dmvrefunds/_saved/
https://www.flickr.com/people/195905426@N07/
https://www.ted.com/profiles/36190068/about
https://500px.com/p/dmvrefunds?view=photos
https://www.twitch.tv/dmvrefunds
https://medium.com/@dmvrefunds
https://www.behance.net/dmvrefunds
https://www.provenexpert.com/dmv-refunds/
https://giphy.com/channel/dmvrefunds
https://www.indiegogo.com/individuals/29617703
https://fliphtml5.com/homepage/ddvoy
https://www.wattpad.com/user/dmvrefunds
https://telegra.ph/DMV-Refunds-06-23
https://wakelet.com/@DMVRefunds16
https://knowyourmeme.com/users/dmvrefunds
https://hubpages.com/@dmvrefunds
https://profiles.wordpress.org/dmvrefunds/
https://letterboxd.com/dmvrefunds/
https://www.deviantart.com/dmvrefunds
https://weheartit.com/dmvrefunds
https://roundme.com/@dmvrefunds/about
https://www.tripadvisor.com.vn/Profile/dmvrefunds
https://replit.com/@dmvrefunds
https://www.ultimate-guitar.com/u/dmvrefunds1
https://www.authorstream.com/dmvrefunds/
https://www.lifeofpix.com/photographers/dmvrefunds/
https://www.myminifactory.com/users/dmvrefunds
https://seedandspark.com/user/dmv-refunds
https://app.roll20.net/users/10648094/dmv-r
https://cycling74.com/author/62b41360a8dcef597c86c0b7
https://www.designspiration.com/dmvrefunds/saves/
https://www.cakeresume.com/s–IuXAMX4v4OKPpufq6YbcgQ–/dmv-refunds
https://os.mbed.com/users/dmvrefunds/
https://notionpress.com/author/554980
https://app.lookbook.nu/user/10227754-DMV-Refunds
https://worldcosplay.net/member/1056448
https://mastodon.online/web/@dmvrefunds
http://hawkee.com/profile/1670204/
https://pawoo.net/web/accounts/1754548
https://guides.co/p/dmv-refunds