CNAs are healthcare professionals that give close, hands-on care to patients in medical settings under the supervision of a Registered Nurse (RN) or Licensed Practical Nurse (LPN). CNAs help the patient with showering, dressing, and any other basic daily chores. But how to become a CNA?
Unlike other nursing professionals, certified nursing assistants (CNAs) are not needed to have a college degree. However, training is required, which results in a non-degree certificate or diploma from a postsecondary institution. Because CNA qualifications are granted by the state, prospective nursing assistants need to enroll in a state-approved training program and then pass a state licensing exam. 
On this Passemall website, we offer hundreds of CNA practice test questions to help you easily prepare for your coming CNA test. Grab it now!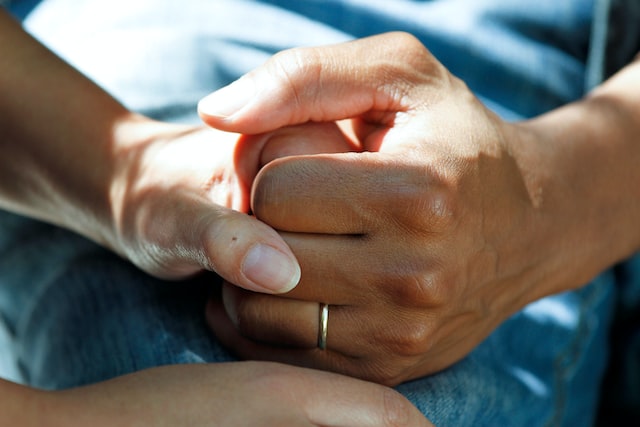 What Education Do You Need to Be a CNA?
To become a CNA, persons must have high school graduation or GED, as well as nursing assistant training. These programs are available in community colleges, trade schools, and medical facilities. Prospective CNAs should ensure that the program they are considering is approved by their state's nursing board as well as the National League for Nursing Accredited Commission before enrolling (NLNAC).
Individuals who successfully complete CNA training will be needed to pass a CNA certification examination. This exam is divided into two parts: written and practical. The written test will be given in a group setting and will typically consist of multiple-choice questions. Test takers have 90 minutes to complete their answers. The clinical skills exam, the second section, is given one at a time by a single test proctor/observer. Individuals will be assessed on four clinical skills at random to validate their ability. This component of the exam will take 30 minutes to complete.
How to become a CNA?
When compared to other medical occupations, becoming a certified nursing assistant is a quick and uncomplicated process. While there is some work involved, few occupations in healthcare provide the fast-track skills and credentials that this field does. CNA training can be completed in less than a year, making it one of the most appealing options for people seeking to enter the medical industry without a degree. We will go over how to earn your CNA license in four phases here.
Obtain a High School Diploma or GED
Most states require simply a high school diploma or GED to enter a CNA training program. If you already possess a high school diploma or a GED, you can start CNA lessons right away. If you do not have one of these qualifications, you will need to finish your high school education or complete an equivalency test to obtain your GED.
Complete a CNA Training Program that has been approved by the state
While the duration of CNA training programs vary by state, most programs involve at least 75 hours of classroom teaching, as well as time spent shadowing an experienced nurse or nursing caregiver. You will be asked to take many exams as you advance through the course to prove your knowledge and skills.
The majority of your time in class will be spent learning about anatomy, physiology, pharmacology, and medical terminology. Courses will cover various facets of healthcare, with a focus on specialized aspects of nursing care such as bathing, dressing, and patient feeding. This course will enable you to converse and interact with doctors and nurses, as well as deliver basic medical treatment, in a short period of time.
Complete In-Person Clinical Training
Before you can take the examination and get certified as a CNA, you must first complete an in-person clinical training program at a hospital or healthcare facility. All CNA training programs must include at least 16 hours of "hands-on" clinical experience, however, most states exceed this CNA requirement. This session will validate your ability to bear the physical demands of the profession as well as your level of knowledge and understanding of applicable nursing standards.
You will work under the guidance of a Certified Nursing Assistant or Registered Nurse who will teach and advise you during this period of your education, which is commonly referred to as "clinical studies." During your clinical studies, you will learn how to handle the day-to-day work of a CNA and will have several opportunities to practice critical skills such as vital sign-taking, medication administration, and other healthcare activities.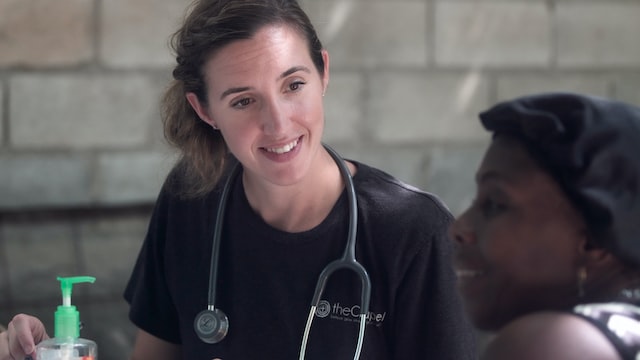 Pass a CNA Certification Exam Recognized by the State
You are qualified to take a state-approved examination once you have completed your in-person clinical training. The exam is intended to ensure that you have the necessary knowledge and abilities to provide competent nursing care. In 20 states, the National Nurse Aide Assessment Program (NNAAP) is utilized to evaluate your eligibility for certification. The remaining states each have their own tests that must be passed in order to become a CNA.
The exam will include a variety of nursing-specific topics, such as physical care skills, psychosocial care skills, and the responsibilities of a Nurse Aide. Anatomy, physiology, pharmacology, and emergency procedures questions are also contained to assess your competence to fulfill the needs of customers who require health promotion, restoration, and maintenance.
Understanding the Different Types of Nurses
Let's look at some of the most frequent sorts of nursing jobs, beginning with a certified nursing assistant because this is where many people begin their nursing careers.
Certified Nursing Assistant
A certified nursing assistant (CNA) assists patients with basic care and well-being chores, including various housekeeping and quality-of-life tasks. A CNA's primary role is to help nurses, thus their responsibilities can be varied. Assisting with hygiene, changing clothes, taking vital signs, and assisting with exercises are all examples of this.
Certified nursing assistants are the cornerstone of every healthcare or nursing facility. Despite their crucial role, many people prefer to use the CNA profession as a stepping stone to other positions, such as LPNs and RNs.
Licensed Practical Nurse
After working as a CNA for a few years, many people advance to the position of licensed practical nurse or LPN. While many CNAs serve as general caregivers, LPNs are more concerned in healthcare administration, such as measuring blood pressure, reporting patient status, and administering medication to patients.
They could also help with specific medical care activities like changing bandages, inserting catheters, or issuing IV medications. To become an LPN, you must first pass an approved curriculum, which typically takes about a year. They must also pass a state-administered licensing exam.
Registered Nurse
Registered Nurses (RNs) are better educated in the nursing sector and have more duties in patient care. They organize patient treatment, assist with diagnosis, analyze recovery results, and provide patients with instructions. They may also be in charge of supervising and guiding other medical personnel, such as CNAs and LPNs.
RN programs have a slightly lengthier educational route than LPN programs. An RN education typically takes two to four years to finish, depending on the exact curriculum and preceding schooling.
Hope that with the above information, you can grasp a clear understanding of how to become a CNA.