Are you considering having a customized license plate in Ontario? Thousands of drivers apply to get custom number plates every year. However, many of them have been turned down because they do not meet some requirements. Don't worry! In this blog, we'll provide you with full guidelines for getting personalized license plates in Ontario. 
On this website, you can strengthen your knowledge about driving with our free Ontario G1 practice test to always stay safe on the road.
What is a customized license plate?
Personalized license plates allow you to choose your own letter and number combination rather than the one provided by the MTO. You can use practically any combination of letters and numbers to construct a message or slogan for a charge. To ensure that the content is suitable, there are some restrictions and standards in place.
They can be made to fit either personal or commercial cars. Vanity plates are another term for this type of personalization.
How much do personalized plates cost in Ontario?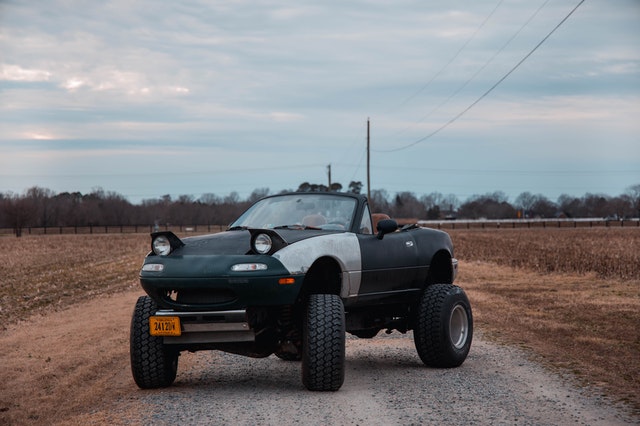 If you have a motorcycle, it will cost $310 for 2 to 5 numbers/letters without a graphic. However, limited-speed motorcycles are not eligible for personalized license plates.
If you use passenger or commercial vehicles, you will pay a different fee. From 2 to 8 characters, a custom license plate costs $310.  With 2 to 6 characters and a graphic, a plate can cost $336.40. 
You can use VISA, Mastercard, or visit Interac Online service to make a payment.
Your online transaction total will include any outstanding penalties, non-sufficient funds (NSF) fees, and Highway 407 tolls associated with your license plate.
What do I need to order a customized number plate?
To apply for a custom number plate in Ontario, you'll need to do as follows:
Provide your registrant identification number or your driver's license number

Choose from a variety of suitable license plate designs (letters, numbers, and graphics)

Pay any outstanding fines such as speeding, improper lane changes, red light camera ticket, and careless driving.
What are the rules for personalized number plates?
The following are the requirements that your license plates must meet:
A combination of numbers and letters that is not already in use.

It has a length of 2 to 8 characters.

In a row, there can't be more than four identical numerals or letters.

Interchangeable numerals and letters (for example, S/5, A/4) are not permitted.
Besides numbers, the complete list of license plate ideas and messages that were denied can be found below.
What personalized license plate ideas will be rejected?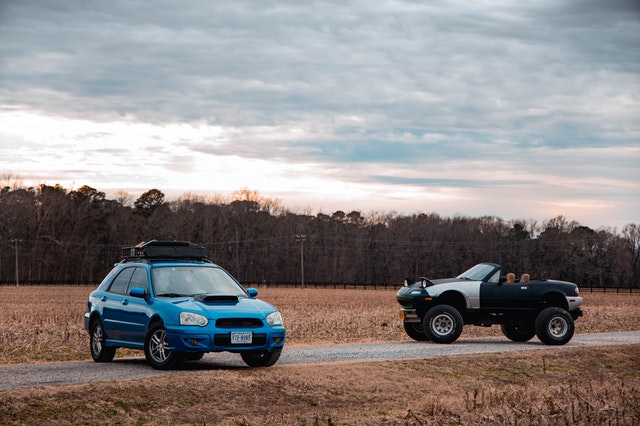 People have a plethora of unique ideas for their custom license plates. However, not all of them are deemed appropriate. Thousands of custom applications are rejected each year. Over the last year (May 1, 2019, to May 31, 2020), 3,877 plates were denied for being overly political, impolite, or sexual. All COVID variants are likewise rejected.
License plates with inappropriate content are more likely to be rejected. Here's a list of subjects that are frequently rejected:
Messages or connotations about sexuality

Slang that is abusive, profane, or derogatory

Religious connotations or messages

Drugs and alcohol references.

Figures from politics or dignitaries

Criminal behavior or violence

Discrimination based on human rights

Intellectual property
They must also be clear and easy to read for law enforcement. Plates that are thought to be difficult to read due to their lack of clarity will be rejected. They should cover combinations with no more than four similar characters in a row (e.g., S/5, A/4, G/6, Q/O) and no more than four interchangeable letters/numbers in a row (e.g., S/5, A/4, G/6, Q/O).
The criterion of clarity and readability was used to reject over a third of the 3,315 applications that were rejected." This collection of 0UTLAW3D modifications from the Toronto Star might be of interest to you.
Provincial staff will select the rejected applicants. Questionable recommendations are reviewed by the Personalized Licence Plate Review Committee. They are either unanimously authorized or rejected, or are escalated to an MTO manager.
How to choose a graphic license plate?
You can even personalize your license plate with graphics like a loon, a trillium, or the insignia of your favorite Ontario professional sports club, community organization, or university.
Personalized license plates with visuals with an English or French slogan are available. Please visit a ServiceOntario location or call 1-800-AUTOPL8 to get a personalized license plate with a design and a French message (2886758). Online, at a ServiceOntario location, or by phoning 1-800-AUTOPL8 you can order a personalized license plate with a graphic and English message (2886758).
There are over 60 visuals to pick from in a variety of categories, including Arts and Entertainment, Charity, Community Organizations, and the Environment. Government, Heritage, Novelty, Professional, Sports Teams, Universities and Colleges, and so on. You can look for more of them online. 
Read more >> How To Renew Ontario Drivers License?
FAQs – Customized license plate in Ontario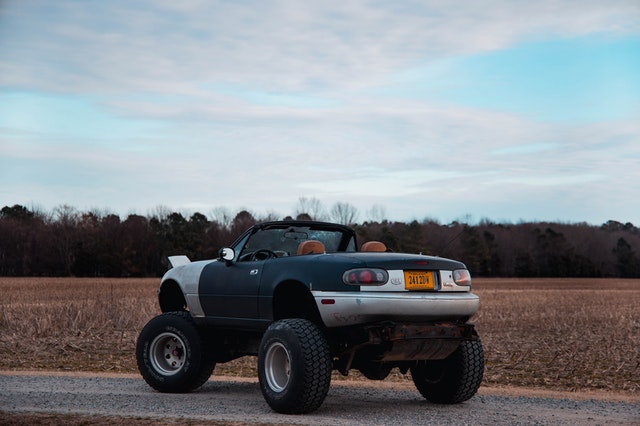 How long does it take to get custom number plates?
The application process takes only a few minutes to complete. Your personalized plates could be in the mail in four weeks from the time you place your purchase.
How can I check if a number plate is available?
When ordering personalized plates in Ontario, you can check for availability. During the purchase process, you can look up options.
Can I transfer a license plate?
The answer is yes. Before being attached to a vehicle, a personalized license plate can only be transferred once.
At a ServiceOntario location, you can purchase a gift certificate for a personalized license plate. Sample plates and replacement license plates do not come with gift certificates.
That's all the basics you need to know when applying for a customized license plate in Ontario. We hope that you can get your license plate personalized successfully by following our provided information.