There are now over 1.2 million paraprofessionals working in the United States. Paraprofessionals play an important role in our public school districts, aiding teachers and providing specialized care to pupils.
If you've always wanted to work in a school but aren't sure if you want to be a teacher, being a paraprofessional makes sense. While you are not required to finish as many years of higher school, you must still take certain measures.
One of the most crucial stages is to take and pass the ParaPro test. What, exactly, should you expect from the ParaPro test? What topics will it cover? Is the ParaPro test hard? How can you prepare and get the free ParaPro Practice Test? We're here to support you. Continue reading from Passemall.com to learn all you need to know to pass the ParaPro test with ease.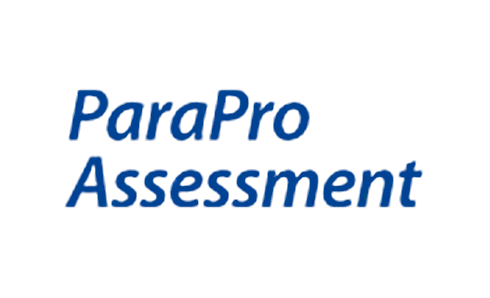 What is the ParaPro?
The federal government enacted the No Child Left Behind Act (NCLB) in 2002, with the goal of ensuring that all public schools provided pupils with a high-quality education. The NCLB was subsequently repealed and replaced with the Every Child Succeeds Act, which is still in operation today. One of the criteria of these two educational acts was that paraprofessionals (also known as teacher's aides or paraeducators) have one of the following three credentials:
A Bachelor of Arts degree (with no preference for one bachelor's degree over another)
Two years of college at an approved institution
A passing grade on your district's evaluation of choice
The ParaPro Test has been chosen by several districts as the assessment you can take to complete the third choice. The ETS (Educational Testing Service), a non-profit company responsible for designing other exams such as the GRE, created the ParaPro examination.
The ETS ParaPro Assessment is a certification test that assesses fundamental math, reading, and writing skills. To be a teaching assistant in several places, you must first get a paraprofessional certification.
What factors influence the difficulty level of the ParaPro test?
Topics covered
The ParaPro exam is designed to determine if you have the knowledge and skill set required to support grade school kids of all ages. The exam is separated into three pieces based on the topic content, and you will have 2.5 hours to finish it all. While all of these courses are part of the basic public school curriculum, you should review them before taking the test, even if you excelled in them in school. Furthermore, as part of the No Child Left Behind Act and the Every Student Succeeds Act, certification standards for teaching assistants were developed.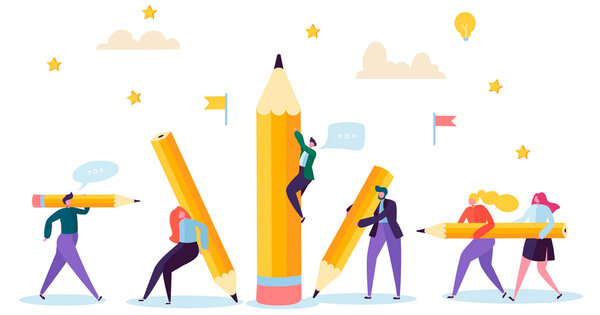 Reading
The reading section is the first section of the ParaPro test. It includes the following topics:
Reading comprehension and talents
Reading skills application in the classroom
Structure, context, core themes, supporting ideas, and individual passage organization
Understanding graphs, charts, and other visual aids
This part attempts to demonstrate that you are an adept and attentive reader who can assist pupils in developing similar abilities.
Math
The mathematics portion is the second section of the ParaPro test. It includes the following topics:
Algebra
Measurement and geometry
Data analysis
Understanding of numbers
Mathematical abilities are used in the classroom.
Don't worry if you're not a math whiz. While you cannot use a calculator on the ParaPro test, the math problems are not designed to be difficult. This part is intended to demonstrate that you understand the fundamentals of common mathematical theories and applications and that you can assist students in developing such skills.
Writing
The writing portion is the final element of the ParaPro test. It includes the following topics:
Basic writing knowledge and skills
Recognizing grammatical or structural problems in written language
Identification of parts of speech
Utilization of relevant reference materials
Use of writing skills in the classroom
Unlike many other standardized examinations, the writing component is comprised of multiple-choice questions, and you will not be required to give lengthy writing examples in order to pass. The purpose of this part is to show that you understand the fundamentals of writing and can help students obtain those abilities, not that you are an outstanding writer.
Testing format
The ParaPro Assessment is a computer-based examination that must be completed in 212 hours. It is only available in English, and all questions are multiple-choice. Two-thirds of the questions assess abilities and knowledge, with the other one-third focusing on the classroom application of that information. The following is the test format:
Reading: 30 Questions
Mathematics: 30 Questions
Writing: 30 Questions
The testing location will give you scratch paper to use throughout the exam, but you must bring your own pen or pencil. It is not permissible to use a calculator. No study materials or notes are permitted, and personal objects are not permitted in the testing room.
The ParaPro test is classified as a multiple-choice exam. Not all questions, however, follow the conventional multiple-choice structure, in which you are asked a question and given three to four alternative answers. You may also be required to:
Fill in the blanks with a numerical response.
Click on graphic elements using the computer mouse.
Select a sentence from a written piece.
Answers from a list may be dragged and dropped.
Select an option from a drop-down menu.
You will be given two types of questions or problems to solve in each session. Some questions will need you to demonstrate your abilities or understanding of the many subtopics. Two-thirds of the questions assess abilities and knowledge, with the other one-third focusing on the classroom application of that information.
You will be asked to answer questions that do not count against your overall score in each ParaPro part. You will not, however, know which questions are scored and which are not. You are not punished for answering incorrectly; all point accumulation comes from answering correctly, which is why we never advocate skipping questions you are unsure about.
Passing score
When you take the ParaPro exam, you will receive a raw as well as a scaled score. Each correct answer earns you one point, which counts toward your overall total. However, it is your scaled score that is most important.
You will receive your unofficial score shortly after taking the test. You cannot, however, submit your findings to your school district until you have received your official (approved) score, which can take two to three weeks.
Most ParaPro tests are administered on a computer, with scores ranging from 420 to 480. How do you know whether you have a high enough score to pass? It will be determined by where you reside.
The following is a full list of states in the United States, along with their passing grade:
| | |
| --- | --- |
| States | Passing score |
| California, Fillmore Unified School District |  458 |
| California, Merced Union High School District |  458 |
| California, Oak Park Unified School District | 458 |
| Florida, Brevard Public Schools-Adult and Community Education | 464 |
| Montana, Hamilton School District | 462 |
| Minnesota | 460 |
| New Hampshire | 460 |
| Pennsylvania, Allegheny Intermediate Unit 3 | 462 |
| Rhode Island | 462 |
| Texas, North East Independent School District | 461 |
| Wisconsin, Lakeland Union School District | 460 |
| Vermont | 458 |
| Texas, South San Antonio Independent School District | 465 |
| Tennessee | 456 |
| Texas, Education Service Center-Region 19 | 461 |
| Wyoming | 462 |
| Connecticut | 457 |
Is the ParaPro test hard?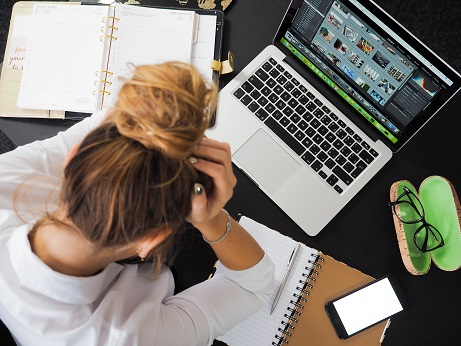 As previously stated, ParaPro questions are not intended to stump you. The topic content is at most high school levels, but it doesn't mean the test will be simple for everyone.
For example, even if you mastered the parts of speech or geometry in high school, you may not have kept that knowledge in the years following. Even if a topic comes naturally to you, it's a good idea to brush up on your knowledge and abilities and become acquainted with the sorts of questions you'll see on the exam.
While the ParaPro exam is not very difficult, it does contain some difficult questions. Make sure you do a lot of ParaPro exam prep! You may begin by taking our free paraprofessional practice test. Work through the questions carefully, then go over the explanations to learn from your mistakes.
Tips for preparing for the ParaPro test
There are several ParaPro test prep tools available to assist you focus on the specific abilities and information that will be examined, as well as comprehending the format of the questions. Let's have a look at how you might utilize them to prepare for the exam.
Study the Right Way
Begin studying at least a few weeks before the exam date. The earlier you begin studying, the more time you have to learn the information rather than cramming it at the last minute. Spend a few hours each day concentrating on one subject at a time, studying study aids, and often checking your understanding.
Take Practice Tests
Practice examinations for ParaPro are freely available online, and you should take them numerous times. This will not only help you comprehend the sorts of questions you'll see on the exam (and the types of responses you'll be asked to give), but it will also help you discover any subjects you need to study more thoroughly. Instead of dedicating equal attention to all resources, this might assist you focus the issues that are escaping you.
Don't Cram Right Before Test Day
It's tempting to spend the whole day before a test cramming. However, you should use your time resting and obtaining the rest you need to get through the 2.5 hours of testing. Cramming interferes with the brain's capacity to remember knowledge and may cause more harm than benefit.
FAQs
When and How much should I study for the ParaPro?
The quantity of study required is determined by your existing ability. You should start preparing for the Praxis® ParaPro about a month before the exam. If you have extra time, that's even better! In this manner, you may schedule a weekly break. If you have limited time, it is critical that you take a diagnostic exam so that you can make the most of it. Taking a diagnostic test will tell you how much you already know and how much you still need to learn. Once you've decided, set out an hour for each topic, followed by six to eight hours to review all of the information in the week before the exam.
How often will I need to take the ParaPro test?
What if you want to be a paraprofessional for the rest of your life? This position will always be needed in public schools, and many paraprofessionals like their work. Will you be required to retake the ParaPro exam?
If you do not attend college for two years or get an Associate of Arts degree, you must retake the ParaPro test every 10 years to maintain your paraprofessional certification.
How is the ParaPro test scored?
The exam questions are classified according to their substance. This assists you in identifying topic areas where more study might enhance your score. Your score report displays your "raw points" (the number of questions properly answered) in each topic category. It also displays the number of raw points available in each category as well as the point range scored by the middle 50% of test participants.
What are the pros and cons of being a paraprofessional?
Working as a paraprofessional has advantages and disadvantages. The following are the most important features of working as a paraprofessional:
Pros:
Job stability
Work schedule that is consistent
On-the-job education
Working with a diverse group of individuals
Not confined to a computer
Get superior advantages
Summer vacation
There will be no hard lifting.
Cons:
Low pay
Possibility of getting stuck in a toxic school environment
Possibly hazardous depending on the school you work at
Standing for lengthy periods of time
Is a paraprofessional a good job?
Working as a paraprofessional may be a rewarding career for the appropriate individual. As a recent college graduate looking to work in the education field, this might be a wonderful stepping stone into other educational career choices. This might be an excellent job for people searching for part-time work with full-time benefits or full-time work that allows you to stop the work day early.
A paraprofessional's responsibilities are as follows:
Assisting the classroom instructor in the preparation of the classroom and activities for the children
Assist the teacher in grading assessments
Assist in the facilitation of excellent communication between parents and students
Make certain that the classroom is always safe.
Assist students in completing their individualized education programs
Engage with pupils to ensure that they have a joyful learning day