Introduction
A profession in bodywork and massage treatment may be a very fascinating and exciting one. Massage therapists deal with a wide range of patients, each of whom requires a unique approach to wellbeing. You'll likely hear the same thing from any practitioner: it's a tremendously fulfilling line of work.
If you're interested in becoming a massage therapist, you've probably heard of the MBLEx test. So, what is the MBLEx exam?
This article will answer you, as well as explain what the MBLEx exam includes and why it's important for aspiring massage therapists.
The MBLEx (MBLEX or Mblex) stands for the Massage & Bodywork Licensing Examination.
The MBLEx is intended to give massage therapists and other bodywork professionals who manipulate muscle and other soft tissue for pain-alleviation, injury treatment, and stress reduction a standardized, entry-level assessment. It was first given out in 2007. Massage therapists may move between states more easily thanks to the exam phase, which also speeds up the licensing process.
Massage and bodywork therapists are currently required to be licensed or certified in 49 states nationwide, including Washington, D.C., the U.S. Virgin Islands, and Puerto Rico. Some of these states mandate or suggest that you take the MBLEx test. It's crucial to check your state's massage therapist practice guidelines to see if the MBLEx is required for certification or licensing. The exam results are delivered immediately to the state licensing body that 
Who administers the MBLEx?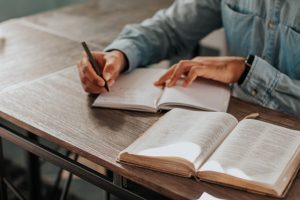 The Federation of State Massage Therapy Boards (FSMTB), a recognized professional organization in the United States that regulates the regulation of massage therapy practice, administers the MBLEx.
The licensing and regulation of massage therapists have changed over time. There was little to no regulation of massage therapy decades ago. Associated Bodywork and Massage Professionals (ABMP) gathered in 2005 to meet with leaders in the field from more than twenty states. The Federation of State Massage Therapy Boards (FSMTB) was formed as a result of their work.
The FSMTB's purpose was to create a baseline license test that could be utilized across the country (in nearly every state and territory) to assess the competency of new practitioners.
The exam would include all of the principles of bodywork and massage and would allow state licensing boards to confirm that anyone asking for a license in their jurisdiction knew everything there was to know about the field. Furthermore, rather than having completely different licensing criteria in each state, the test would establish a national standard that professionals in all states would be expected to satisfy.
This exam was created after a significant amount of time and work. The Massage and Bodywork Licensing Examination, or MBLEx, was chosen by the FSMTB. MBLEx is currently a national entry-level standard, with more than 40 states and territories requiring professionals to complete it before being granted a license to practice in their jurisdiction.
What states use the MBLEx?
The Massage and Bodywork Licensing Examination, or MBLEx, is now accepted by 43 states, the District of Columbia, and a few U.S. territories as part of the process to determine whether or not a person wishing to become a massage therapist has received adequate training and qualifications. Those who pass this exam are eligible to work as licensed massage therapists in any of these 44 states, as long as they meet the state's additional requirements.
The list below is the states where the MBLEx is accepted in:

Alabama, Alaska, Arizona, Arkansas, California, Colorado, Connecticut, Delaware, Florida, Georgia, Idaho, Illinois, Indiana, Iowa, Kentucky, Louisiana, Maine, Maryland, Michigan, Mississippi, Missouri, Montana, Nebraska, Nevada, New Hampshire, New Jersey, New Mexico, North Carolina, North Dakota, Ohio, Oklahoma, Oregon, Pennsylvania, Puerto Rico, Rhode Island, South Carolina, South Dakota, Tennessee, Texas, S.the Virgin Islands, Utah, Virginia, Washington, West Virginia, and Wisconsin.
The Federation of State Massage Therapy Boards (FSMTB) administers the MBLEx, which was created to help standardize the process of massage therapists becoming licensed to operate across the United States.
New York and Hawaii are among the states that will not accept the MBLEx by 2020. The Hawaii massage test is only conducted four times a year, while the New York massage exam is only offered twice a year, unlike the MBLEx, which may be scheduled at any time at Pearson Vue facilities.

Read more: Frequently Asked Questions About MBLEx Exam.
What is the format of the MBLEx?
The exam is a computerized examination that may be taken at any of the Pearson Vue testing facilities around the nation. The location of these test centers may be found on the Pearson Vue website. 
It takes about two hours to finish the MBLEx. There are 100 multiple-choice questions in all. Candidates should also expect to complete a security check and a short survey. Exam takers have the option of taking the test in either English or Spanish.
Massage therapists must have a wide range of skills in order to offer a comfortable and secure environment for their clients. A job task analysis is performed by the professional committee that produces this test to guarantee that all aspects of the massage therapist's employment are addressed. Subject areas, potential topics, and section weights are listed in the content outline below.
Anatomy and physiology (11%)
Concepts of system structure and function, tissue damage and repair, and energetic anatomy
Kinesiology (12%)
Components and muscle characteristics, muscle contractions, muscle actions, proprioceptors, and attachments, joint function, and range of motion
Pathology, areas of caution, contraindications, special populations (14%)
Overview of pathologies, contraindications, cautionary zones, specific populations, and drug classes
Benefits, physiological effects of soft tissue manipulation techniques (15%)
Identification of physiological and psychological impacts, as well as the advantages of touch, soft tissue manipulation and methods, hot and cold applications, and a review of massage modalities
Client assessment, treatment planning, and reassessment (17%)
Organization of massage sessions, client consultation and evaluation, data collection, visual and palpation assessment, range of motion, clinical reasoning, client treatment objectives, and formulation of treatment strategies
Boundaries, ethics, laws, and regulations (16%)
Professional boundaries, therapeutic partnerships, dual relationships, sexual misbehavior, laws and regulations, the scope of practice, communication, secrecy, and ethical behavior.
Professional practice guidelines (15%)
Hygiene, cleanliness, sanitation, safety, therapist care, draping, business procedures, and business and healthcare language.
MBLEx pass rate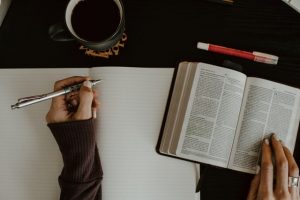 According to the most recent FSMTB report, pass rates from July 2019 to June 2020 are based on 22,148 MBLEx attempts. Here's how the numbers break out (which are almost like the previous report).
The pass rate average for first-time test takers is 73.4 percent.

The pass rate for repeat attempts is 40.0 percent.

At 67.0 percent, the overall pass rate is marginally lower.
This means that about 33% of exam participants fail the MBLEx. 
The report does not specify how many tests were given or how the pass percentages were broken down. Here's what it says in the section about the influence of COVID on massage education and pass rates in the study.
By November 2020, the pass rate had begun to decline, possibly as a result of classroom changes in learning methods and clinic hours being cut or modified due to COVID-19 measures. The pass rate for first-time exam takers dropped from 72 percent to 60 percent in December 2020, proving to be an outlier. The overall pass percentage fell to 69 percent as a result of this one-month decline. By June 2022, the pass rate had returned to over 72%.
So, how many questions do you need to pass? It means the MBLEx scores you need to pass. Or you can try to visit our blog to get more about the way to pass MBLEx exam.
In 2008, the MBLEx was initially utilized as an entry-level massage test, and it was scored/scaled out of a possible 900 points. Any score of 630 or higher was considered a passing score, indicating that the candidate had satisfied the minimum requirements and was qualified to practice massage at the entry-level. Candidates who received a score of less than 630 were required to repeat the exam.
How do I sign up to take the MBLEx?
To make MBLEx registration, students must first apply to the Federation of State Massage Therapy Boards (FSMTB), the organization that administers and oversees the MBLEx, in order to register for the exam.
This application can be mailed or submitted online. Students must pay the $195 exam cost and request that their institution supply records detailing their attendance and finished courses at the same time they submit an application.
The FSMTB will process the application and either approve or reject applicants within five business days of receiving the above-mentioned papers. Your Authorization to Test (ATT) will be attached as a PDF attachment to this email. You will need to bring this document with you to the testing center when you go to take your exam, so print it and save it.
Check the paperwork well to ensure that everything is proper, including the spelling of your name and address. Also, double-check that your name matches the name on your driver's license and any other identification documents you want to bring to the testing center.
Applicants should remember that they must register for the MBLEx within 90 days of getting their ATT. Students can arrange the exam either online or over the phone when they are ready.
Students should expect to get an email confirmation once the exam has been scheduled, confirming the day, time, and venue they requested. The last remaining step in the procedure is for you to show up on test day and take the exam.
Overview of the MBLEx application:
Step 1: Fill out an application to take the MBLEx.

Step 2: FSMTB processing takes 5-7 business days.

Step 3: Obtain the Test Authorization (ATT) Confirmation through email

Step 4: Contact the Pearson VUE nearest you by phone or schedule an appointment online (can not do this without a confirmation code in ATT)

Step 5: Make an appointment and take the exam within 90 days (after 90 days you must apply and pay the fee again)

Step 6: Get an email from Pearson VUE confirming the location, time, and date.

Step 7: Take the MBLEx and get your results at the Pearson VUE checkout counter, either PASS or FAIL (Within 24 hours, the results are automatically forwarded to the state board mentioned on the MBLEx application)
On the ATT, there are also guidelines for scheduling the MBLEx. This can be done either online or over the phone. They recommend scheduling your test as soon as possible (but no later than 24 hours) so that you can choose your preferred date, time, and location.
How much does it cost to take the MBLEx?
MBLEx exam cost includes a $265 application cost. You can pay with a credit card, a certified check, or a money order. We do not take personal checks. This is a one-time payment that must be made at the time of application. The FSMTB typically takes 5 days to process a completed application. Refunds are not given by the FSMTB.
Pearson Vue will also charge you $20 for testing.
You will have to pay the $265 application cost and the $20 testing fee again if you need to retake the MBLEx.
How can I study for the MBLEx exam?
Now, you've known the answer to "What is MBLEx licensing exam?" as well as how to sign up to take it. 
So, is the MBLEx test hard? And how to study for the MBLEx exam 2022? In this paragraph, we've done the work for you with some useful tips to help you prepare for the MBLEx test 2022 properly.
Is the MBLEx really so difficult? The good news is that the MBLEx content is not objectively difficult. There are no complex arithmetic problems to solve, no critical thinking abilities to develop, and no essays to write. Many massage therapists, however, continue to have difficulty passing the exam.
The huge total number of knowledge covered on the massage exam is one of the key reasons why the MBLEx is challenging for so many test-takers. The anatomy and physiology part alone has a vast amount of information and potential questions; however, it only accounts for 11% of the MBLEx.
So, how can you study for the MBLEx test in 2022?
Allow plenty of time to study and prepare
This isn't an anatomy test from high school. This is a test for professional licensure. Do not begin studying a few days or two weeks before your scheduled exam. Prepare a strategy and a study plan before you schedule your exam.
Allow enough time to study each of the seven areas you'll be evaluated on, as well as time for a final review before the exam.
You should prepare for your licensing or certification exam in the same way that you prepare for your class exams. Don't make any significant changes to your routine. Exams should not be crammed the night before. Begin studying three to four weeks ahead of time in 45-minute increments. After each length of time, take a break and walk away.
Despite the fact that the FSMTB no longer has a recommended reading list, these texts will still be extremely useful as you prepare. In your massage practice, you'll also utilize them as references. If required, dust them off and assess how much material you've remembered and what you need to re-learn.
Develop your ability to think critically and clinically
This appears to be one of the most common issues among those who failed the MBLEx. People that fail frequently do not prepare for clinical reasoning issues.
Because massage therapists are healthcare professionals, they will face the same clinical reasoning questions that every other healthcare professional faces during their licensing exams.
You're unlikely to come across many questions like this: Which muscle or muscles adduct the arm?
You're more likely to come across queries that involve clinical assessment and a touch of kinesiology now. For example:
"At the advice of her medical doctor, A 16-year-old girl comes in after experiencing an arm injury from a fall at horseback riding lessons a few weeks ago. A range of motion examination indicates that she cannot adduct her arm without pain. Which of the following muscle(s) is likely involved with this adduction pain and dysfunction?
A. Teres minor and Pectoralis minor
B. Teres major
C. Latissimus dorsi and Teres major
D. Infraspinatus and Deltoid"
The correct answer is: C
Both Latissimus dorsi and Teres major adduct the arm.
Take practice tests and recall your understanding frequently
Some massage students choose to read their textbooks instead of putting their knowledge to the test with practice exams and flashcards. Reading is crucial, but it can also become a passive study strategy. It's all too easy, for example, to read a page and then not grasp or recall what you just read.
The best way to actually prep for the test itself is to take practice tests. Exam anxiety is a very real and common concern, and taking practice exams is one of the best ways to master the content as well as gauge your current level of readiness. Practice exams allow you to obtain a sense of the exam's length and pace.
While exam practice tests do not contain the identical questions seen on the MBLEx, they do help you understand how quickly you should be answering similar problems. However, it's critical to read over your notes again and review any questions you missed.
Some MBLEx applicants who failed were probably overconfident, believing they were prepared when they weren't. Taking our MBLEx practice test will assist you in determining when you are ready to take the exam.
Students who crammed their way through massage school exams are less likely to have a true comprehension of the material and recall it for the MBLEx. When studying for the MBLEx, as we indicated in tip 1, you should allow yourself a few extra weeks of study time.
Final Words
Passing the MBLEx exam can be a painless experience if you are prepared with a thorough understanding of the course material and an understanding of the MBLEx test itself. This exam is the last phase on your exciting road to becoming a massage therapist after you have already demonstrated your ability by graduating from massage school.
We've put up this post to help you with some of the more frequent questions about taking the MBLEx exam. We hope you find our information useful and that it gives you the confidence you need to take the exam.