Professionals in cyber security can choose from a wide range of certifications. This diversity of choices is hardly unexpected given the requirement for a wide range of security tools and techniques to combat the incredible variety of cyber threats that arise.
Penetration testing is a technique used by IT experts to make sure their networks are secure against hackers and other unwanted intruders. Presently, CEH and OSCP are the two most common penetration testing certifications offered.
Read on to learn more about the differences between OSCP vs CEH and which is ideal for you.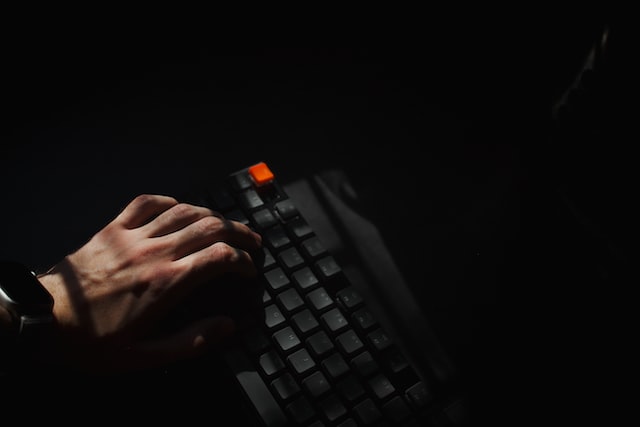 What Is OSCP Certification?
The Offensive Security Certified Professional (OSCP) is a professional, practical certification that verifies a cybersecurity expert's ability to perform multiple attacks.
Those who are truly committed to getting into the realm of professional penetration testing should pursue OSCP certification. Cybersecurity certificates are now available online as well.
For professionals to establish their capacity to carry out successful assaults and showcase their abilities, the OSCP certification was created.
An OSCP certification requires demonstrated hacking proficiency in a variety of settings and applications.
What Is CEH Certification?
A second certification granted for completing an EC-Council test is Certified Ethical Hacker (CEH). It is not recommended for novices to obtain this certificate or the OSCP certificate.
The purpose of the CEH certification is to evaluate your knowledge of the "particular network security discipline of ethical hacking from a vendor-neutral standpoint."
For those who specialize in offensive security, the CEH test has been around for quite some time and is used as a standard. Exam preparation can be greatly aided by taking an ethical hacking certification course.
OSCP vs CEH: Key differences
Exam Requirements
OSCP and CEH differ greatly in this aspect, and it is the first difference.
CEH
The format of the paper is determined by the EC-Council. There are two alternatives available for CEH candidates to select from when it comes to studying and taking the test.
You must buy the EC-Council-approved program before you may begin your test preparation. The price of the curriculum may change based on where you are from. To participate in the course, no particular level of expertise is necessary.
You still have the choice to sit for the CEH test without receiving any instruction. To be considered for this position, however, you must be able to demonstrate two years of experience.
Before taking the CEH test, it is also advised that you complete the CND (Certified Network Defender) exam. However, if your background is strong enough, you do not need to have this.
OSCP
The OSCP test requirements don't go into great depth on the number of years of experience you should have before applying. Instead, Offensive Security requests that you finish the Kali Linux Penetration Testing course. Additionally, you are qualified to sit for the OSCP test if you successfully finish the course.
You must have some prior knowledge of networking or security to enroll in this Penetration Testing with Kali Linux course, which is intended for working information security professionals. Additionally, each applicant has to possess the following set of competencies:
Excellent and comprehensive knowledge of TCP/IP networking.

Practical knowledge of Linux.

Basic knowledge of Python or Perl and Bash programming is a bonus.
If you fulfill all of the aforementioned requirements, it will be simple for you to maximize your training and increase your chances of passing tests.
Before taking the test, students have the opportunity to get training from both Offensive Security and EC-Council. While EC-Council does not call for any special talents, Offensive Security does.
Career Path
CEH
For those who want to work in the IT industry, a CEH certification is excellent. The ideal certification for IT workers who want to further their knowledge in the subject of cyber security but do not want to pursue a career in ethical hacking or penetration testing is this one.
Furthermore, a CEH certification course will allow you to launch your career more quickly than an OSCP certification would. You must be quite knowledgeable about networks if you want to launch your career through CEH.
OSCP
For professionals interested in a career in penetration testing, OSCP is a more appropriate and superior alternative.
For the OSCP certification, you just need to possess a solid understanding of CEH and the foundations of cyber security.
Salary
A qualified CEH expert may earn anywhere from Rs. 1.77 lakhs to Rs. 40 lakhs in annual compensation. A licensed OSCP specialist, however, may expect to make between Rs. 14 lakhs and Rs. 35 lakhs annually.
Exam Cost
Both the CEH and OSCP tests are expensive. However, the CEH test is significantly more costly than the OSCP. The cost of the course ranges from $950 to $1199 if you want to take it remotely, according to EC-Council, the company in charge of offering the CEH.
In comparison to the CEH test pricing, the OSCP exam course prices appear to be inexpensive. Only $850 will be required if you want to buy a test ticket. The license to use the hacking lab for 30 days or the required training, however, is not included in this pricing.
You simply need to pay $150 for a ticket to retake the OSCP exam, even if you fail it. In addition, if you like, you may buy extra lab time.
Despite the fact that the course exam appears to be more affordable and straightforward in terms of pricing, you will still need to spend a few hundred bucks to earn an OSCP cybersecurity certification.
Difficulty Level
The tests for the CEH and OSCP are both difficult and fiercely competitive. The Open Security Certification Program's OSCP exam will ask you to complete a live network penetration testing exercise for 24 hours without receiving any questions (OSCP).
If this is deemed insufficient, you must submit your results and the necessary paperwork for the certification within the next 24 hours. Consequently, OSCP is a test that takes the full 48 hours to complete. You must pay close attention to the details given to you if you want to pass the test.
Four hours are allotted for finishing the 125 questions and multiple-choice responses on the CEH exam. This test, therefore, has a much shorter test time than OSCP.
Although CEH may appear less difficult in comparison, keep in mind that both of these tests are difficult and demand a lot of commitment to pass.
Who Should Take The OSCP? 
Penetration testers with strong technical and ethical hacking backgrounds are the target audience for the OSCP certification. Any of the following cybersecurity professionals will benefit substantially from earning an OSCP certification. These fields consist of:
Penetration testers

Cybersecurity consultants

Advanced security professionals

Systems auditors 
Who Should Take The CEH?
You can get the CEH certification if you want to work in ethical hacking. You may want to think about taking the CEH if you have experience in any of the following positions.
Information Security Administrator/Analyst

InfoSec Officer

Infosec Professional

InfoSec Specialist/Manager

Risk Analyst

Network Engineer

System administrator

IT Auditor
Wrapping Up
In conclusion, CEH vs OSCP are great Cyber Security Certifications to seek. The decision between CEH and OSCP should ultimately come down to your level of love for the subject matter.
On this website, we offer thousands of free CEH practice tests to help you thoroughly prepare for this exam!