When looking at certificates in the sector of cyber security, you will find that some of them seem quite similar to certificates that are offered by other companies. The CompTIA PenTest+ and the CEH certifications, for illustration, are fairly comparable in content. Anyone who is interested in pursuing a job that is connected to IT needs to choose which test is the most beneficial.
PenTest+ vs CEH: Which Certification Is Suitable for you? The Certified Ethical Hacker (CEH) option is without a doubt the superior investment in terms of both time and money, regardless of whether you are already employed in the field and have a great deal of experience with penetration testing or are brand new to the industry.
Let's now take a more in-depth look at the benefits and cons of each test, and see why taking the Certified Ethical Hacker exam could make much more sense when compared to taking the PenTest+, as well as what the PenTest+ might perform better on.
General Information About PenTest+ vs CEH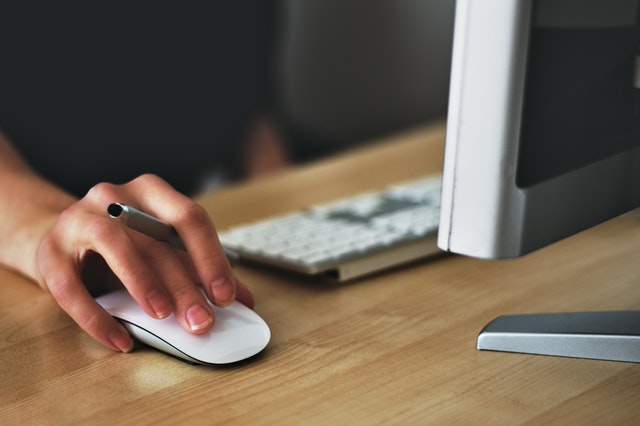 CompTIA PenTest+ Certification
The CompTIA PenTest+ certification is intended for cybersecurity professionals who are at an intermediate level of experience and who do penetration testing in order to locate, expose, disclose, and eliminate security flaws.
PenTest+ conducts an assessment of the most up-to-date penetration testing, vulnerability analysis, and systems management needs in order to determine the level of the network's resistance to attacks. Applicants who are successful will have the capacity to design accountability frameworks, collaborate on and report outcomes, and explain recommended approaches to better the knowledge about the progression of IT security.
You need to be familiar with a number of features of the CompTIA PenTest+, including the following: 
The CompTIA PenTest+ exam is the most comprehensive, covering all aspects of penetration testing from start to finish. In contrast to previous penetration testing tests, which only cover a portion of the stages with essay writing and interaction, PenTest+ uses questions that are based on both knowledge and performance to assure that all of the procedures are covered.

PenTest+ is the only test available on the market that thoroughly examines all facets of vulnerability management. In addition to doing hands-on vulnerability assessment, scanning, and analysis, it also involves planning, scoping, and managing vulnerabilities, rather than only exploiting them. This is in contrast to traditional penetration testing, which solely involves exploiting vulnerabilities.

PenTest+ is the most current exam for penetration testing, and it offers the most cutting-edge tactics for protecting against attack surfaces that are greater. It is a one-of-a-kind examination that requires applicants to demonstrate their most recent skills in penetration testing for cloud settings, hybrid environments, online applications, the Internet of Things (IoT), and traditional on-premises systems.
Candidates for the CompTIA PenTest+ certification must demonstrate that they have the essential knowledge and skills to demonstrate that they can:
Create a plan and establish the parameters of the scope of the penetration testing project.

Recognize the duties that come with the law and regulations.

First, do the vulnerability scanning and penetration testing using the appropriate tools and procedures, and then analyze the results.

Create a written report that outlines possible corrective methods, effectively communicate your findings to management, and provide solutions that are grounded in reality.
CEH Certification
CEH, which stands for Certified Ethical Hacker, is one of the most sought-after certifications offered by the EC-Council. It was designed to demonstrate that the bearer is acquainted with the techniques and tools that malicious hackers use to locate flaws and vulnerabilities in computer systems. Its purpose was to demonstrate this knowledge.
It is essential for every security team to hire cybersecurity professionals who are able to utilize the tools and strategies used by malicious hackers. To mount an effective defense, one must have a comprehensive awareness of the many offensive strategies that may be used against their respective systems. 
By providing overwhelming support for and acceptance of the CEH certification, the security industry has made it abundantly obvious that it is in desperate need of a dependable method to identify employees who possess these abilities.
If a person has a CEH certification, it indicates that they have acquired the essential skills to function in a variety of professions, including the following:
Security Specialist

Computer Forensics Specialist

Security Professor

Penetration Tester

Security Specialist

Security Code Specialist

Malware Analyst

Security Consultant
It's encouraging to see that ethical hacking is now seen as a legitimate career path, thanks in part to the CEH's widespread acceptance in the IT industry Acknowledgement has given respectability to a hitherto marginalized set of computing and network abilities.
CEH vs PenTest+: What Are the Similarities?
As was said before, the material of both PenTest+ and CEH are equivalent to one another. Both certificates are valid for a period of time equal to three years from the date of the exam. In comparison, in order to maintain certification, PenTest+ requires a total of 60 CEUs (Continuing Education Units), while CEH requires a total of 120 credits.
Both the penetration testing and ethical hacking exam curricula were developed by subject matter experts (SMEs) who are experienced professionals in their respective fields. The results of a comprehensive survey sent to participants in the industry were also used in the PenTest+ evaluation.
Both credentials are included in DoD Directive 8570. These certificates are excellent tools for anybody working in the information assurance workforce for the government who wants to expand their knowledge in the field of pen testing or ethical hacking. The Specialty Areas of NICE are connected to each certificate, and these certificates are recognized by ANSI/IEC/ISO 17024.
PenTest+ and CEH certifications are likewise easily obtainable, not tied to any one vendor, acknowledged on a global scale, and available in a number of different nations.
CEH vs PenTest+: Which are the Differences?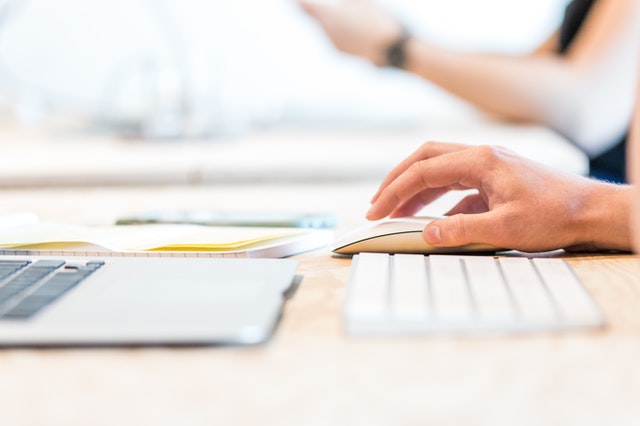 Cost
When choosing between two certificates that are exactly the same, it is important to take each one's price into consideration. You're probably going to go with the one that offers the best return on investment for your money. 
If you compare the pricing of the two tests, you will most likely be perplexed as to why the CEH costs $1,199 while the PenTest+ costs just $349. This is especially true given the similarity between the two tests.
If you are just beginning to start, the hefty cost of the CEH test may be a big disincentive for you to take it. Bear in mind that whatever choice you make will be profitable in the long term, and despite the fact that the CEH certification is expensive, many penetration testers have opted to get it nevertheless. Those experts agreed that it was a purchase that was well worth the money.
Difficulty Level
If you go to any discussion site comparing the CEH to the PenTest+, people will tell you that the PenTest+ is a far more difficult test. The PenTest+ exam has a reputation for being one of the most challenging ones, even for those persons who have substantial experience in penetration testing.
CompTIA seems to base parts of their exams on what they want you to know rather than what you'll actually use in the field, which makes it more difficult if you're already working. While the test subjects for PenTest+ and CEH are comparable, CompTIA seems to base parts of their exams on what they want you to know rather than what you'll really use. 
On the other side, the structure of the exam for the Certified Ethical Hacker certification is simpler, and it seems to have a greater bearing on the profession than the PenTest+ does. As a direct consequence of this, the CEH is the test that is recommended to take for this component.
Exam Preparation
Before you are eligible to take the exam for many certifications, you are expected to have completed a particular amount of training and/or have had a certain amount of work experience. In most cases, having this level of experience is the bare minimum requirement that must be met before you can even think about pursuing any of these credentials. 
The CEH recommends that you have at least two years of experience working in the information security industry before taking the exam. According to their exam roadmap, they recommend that candidates first get the CND certification, which stands for Certified Network Defender, before attempting the CEH.
In addition to that, there is a one hundred dollar application fee that is non-refundable. Following receipt of your responses to the information that was required, the application will be processed within five to ten business days. In addition to that, they have a rule that specifies how you should be ready for the exam. 
Because doing so would constitute a violation of the non-disclosure agreement that you are required to sign, you are prohibited from making use of any "brain dumps." If it is discovered that you have used a brain dump in preparation for an ECC test, you will be disqualified from taking any further ECC exams and any certifications that you now have will be revoked.
On the other hand, the PenTest+ recommends that you have anywhere between three and four years of professional experience. They also recommend that you have training in either Network+ or Security+ or something comparable. (If you haven't already, the first thing you should do is get your Security+ certification.) 
This article will teach you how to pass the Security+ test, as well as provide a rundown of the best Security+ videos and books for when you are ready to start studying. It is important to keep in mind that the PenTest+ is not something that should be taken lightly since it takes a higher level of knowledge and is considered to be more difficult.
Exam Topics
Consider both the content of the test and the criteria it will use to evaluate you while making decisions concerning credentials. The Certified Ethical Hacker certification focuses only on penetration testing, while the PenTest+ exam focuses on both vulnerability assessment and penetration testing. The Certified Ethical Hacker certification focuses solely on penetration testing.
One further thing to think about is the fact that the CEH can go on for up to four hours and have up to 125 questions, while the PenTest+ can go on for up to two hours and 45 minutes and have up to 85 questions. In addition to the multiple-choice questions, the PenTest+ also requires that you go through a few other scenarios. 
The majority of people who take the exam will find that the CEH, which is made up solely of multiple-choice questions, is the easier of the two examinations to complete.
Employability
When selecting certifications, it is important to think about the kinds of jobs you may be able to get with those qualifications. In contrast to the PenTest+, the Certified Ethical Hacker (CEH) certification is a DoD 8570 baseline qualification. Because of this, you will be qualified for a number of jobs in the government as well as for four unique occupations in the cybersecurity service provider industry. 
CompTIA is in the process of submitting an application for the PenTest+ DoD 8570 certification right now. Examine the DoD 8570 baseline certifications list before attempting any certification so that you may make an informed decision about whether or not to verify compliance with this directive.
Recertification
You will need to recertify for the vast majority of the certifications you acquire at some time in the future. It is possible that maintaining some qualifications requires an onerous level of recertification. Both the CEH and the PenTest+ have recertification processes that are similar to one another. Both the PenTest+ and the CEH certifications are valid for a period of time equal to three years following the test date. 
The PenTest+ makes it easy to maintain your certification by requiring just 60 CEUs (Continuing Education Units) to be uploaded to your certification account over the course of every three years. It is necessary to participate in CompTIA-recognized activities and training programs in order to get these. 
The process of recertifying for the CEH, although not as simple as it once was due to the increased amount of time involved, is still not too complicated. They must have a total of 120 credits in ECE (electrical and computer engineering). 
In addition to this, they need you to pay a single annual membership fee regardless of the number of certifications you already possess in accordance with the ECE policy. The fee is $80, but if you have other credentials that aren't protected by the ECE policy, it will only cost you $20. If you have more credentials that aren't covered by the ECE policy, the charge is $80.
Which Exam is More Respected?
It is essential that an examination be given respect in the context of job interviews. The more well-known and well respected an examination is, the greater significance it has in the industry. PenTest+ is a relatively new test that is not well known since it has only been in operation for a short period and is thus considered to be new.
The difficulty of the exam, the industry's familiarity with CompTIA as a certification provider, and the application of actual situations within the certification all contribute to the high respect in which the PenTest+ is held.
Since the Certified Ethical Hacker has been around for more than fifteen years, it has had enough time to build a good name for itself in the information security community. The Certified Ethical Hacker (CEH) examination is well-known and held in high esteem, and the fact that it is a DoD 8570 baseline certification contributes to the legitimacy and respect with which it is held.
Is CompTIA PenTest+ Worth It?
So, is the CompTIA PenTest+ worth it? The PenTest+ certification is an excellent choice for those who are just starting out in the field of penetration testing. It is also much easier to get than other penetration testing credentials, such as the OSCP.
The CompTIA PenTest+ is a comprehensive test
The CompTIA PenTest+ certification, in contrast to a good number of other penetration testing certificates, covers everything a penetration tester needs to know, from initial project planning to concluding reports. Questions in the exam are both multiple-choice and performance-based, and their purpose is to evaluate the candidate's practical knowledge of cybersecurity.
Freelance consultant and veteran Luiz Vieira is a member of the CompTIA Subject Matter Expert (SME) organization. SMEs are industry experts who contribute to the creation of test topics and questions. CompTIA PenTest+ is his preferred certification out of his total of six in the cybersecurity field.
"It's incredible," Vieira said, "since there are so few certificates that cover the whole process." CompTIA PenTest+ certifies intermediate skills and best practices for customizing assessment frameworks, allowing certification holders to successfully cooperate and disclose vulnerability discoveries as well as convey suggested IT security methods.
Cybersecurity workers now have access to a unique mix of technical and administrative skills as a result of a recently introduced IT certification. Not only does it describe how to detect vulnerabilities, but it also discusses how to manage them and report on their results.
IT workers may show their ability to understand and manage the process of penetration testing by earning the CompTIA PenTest+ certification. This certification covers both vulnerability assessment and management.
CompTIA examinations are developed by working individuals who are familiar with the industry
The CompTIA examinations are designed by information security professionals from all around the globe. These experts bring a plethora of real-world experience to the table, which positions them as valuable contributors to the test's content. CompTIA SMEs originate from a variety of fields and make frequent use of certification concepts. 
Vieira's response, which illustrates the variety of professional experiences represented within the group, said, "We acknowledge the many differences in the themes we are discussing in this test."
CompTIA works together with members of the IT industry as well as organizations in the field to provide exam questions that are both thorough and useful. A good number of the experts had previously participated in testing that was analogous to that required for IT certification, and as a result, they could offer useful insight into what IT professionals seek.
The CompTIA PenTest+ evaluates critical cybersecurity tactics
Professionals in the field of cybersecurity need to be familiar with both defensive strategies and offensive strategies. CompTIA Cybersecurity Analyst (CySA+) evaluates a company's ability to take defensive measures, while CompTIA PenTest+ encourages IT workers to think about using offensive measures. 
The most knowledgeable security experts combine the two points of view when devising strategies to combat vulnerabilities. Thinking like a penetration tester or a hacker may help companies discover blind spots in their security.
More penetration testers are required
The SMEs are in agreement that there are not enough qualified people available to fulfill the ever-increasing demand for projects. According to Saulo Hachem, a security specialist at Morphus Segurança da Informação, "Every day, more firms are requesting [pen testers]," and this trend is expected to continue. Every day, there are brand new penetration testing jobs to do.
There are now 15,560 open openings for penetration and vulnerability testers listed on Cyberseek.org in the United States. CompTIA PenTest+ may help IT professionals progress their careers and acquire the skills that are in demand by organizations.
CompTIA PenTest+ helps build more capable teams
There are a lot of businesses that are worried about cybersecurity, but there aren't that many teams that have the necessary experience to defend IT systems. According to the findings of the study titled "Assessing the IT Skills Gap" conducted by CompTIA, 96 percent of IT and business executives are of the opinion that too many workers lack advanced skills such as problem-solving, analysis, and logical thinking. 
According to Vieira, one of the challenges is overcoming the hurdles associated with attracting qualified new hires. He said, "this kind of specialist is critically required all throughout the world." 
My belief is that increasing our level of knowledge will help us get closer to achieving our goal. Because resilient networks have evolved to the point where they are essential for doing business, penetration testers are in great demand. 
CompTIA PenTest+ educates information security professionals on how to identify vulnerabilities and think like attackers. These specialists in the field of cybersecurity think that the CompTIA PenTest+ certification is a good method to narrow the skills gap by providing penetration testers with the abilities they need.
Is CEH Worth It?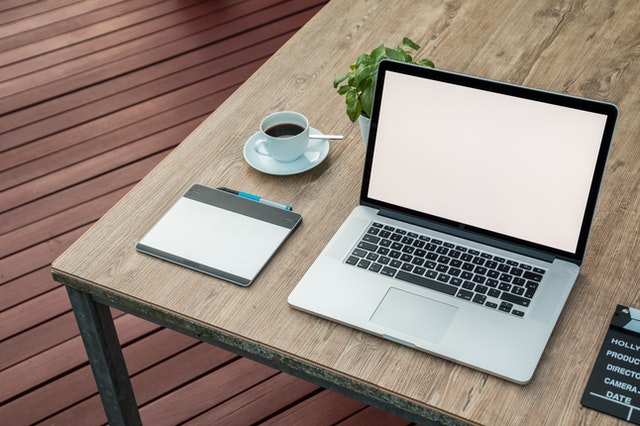 According to the Electronic Crimes Coordinating Council (EC-Council), "To battle a hacker, you need to think like one!" The Certified Ethical Hacker (CEH) exam and certification are meant to train professionals to utilize the same skills and resources as malicious hackers in a way that is compliant with applicable laws and standards.
According to EC-Council, the primary emphasis of the CEH program is on ethical hacking. Ethical hacking is a generic term that refers to a range of activities, such as penetration testing, and is defined as being a wide term.
Ethical hackers have the ability to take a more aggressive approach to security if they have the CEH certification. In addition to the more defensive and reactive security posture, this also comes into play. As a component of proactive security defense, ethical hackers do penetration testing on their own systems with the use of advanced tools and procedures. 
They do the duties of actual hackers, although ones who are ethical, looking for weaknesses and vulnerabilities in the systems they are targeting in order to aid their clients in maintaining the safety of their networks and data in the face of ever-evolving threats. 
Workers in the information technology industry who have the right mindset may find that the certificate opens up a career path that is fascinating, engaging, and financially rewarding. By the year 2022, the typical yearly salary of a CEH will be $83,591.
PenTest+ vs CEH: Which Certification is Suitable for You?
The CompTIA PenTest+ certification is intended for highly skilled security professionals who evaluate target systems for vulnerabilities and execute penetration testing. This examination also covers managerial skills like planning, scope management, and exploiting vulnerabilities in existing systems. 
PenTest+ certified professionals are able to do penetration testing in a range of information technology environments, such as mobile, cloud, desktops, and servers, amongst others. They identify potential entry points for breaches, gaps in systems and organizational design, and deficiencies in rules and processes while simultaneously defending the company's security infrastructure against malicious hackers.
Assume that you have experience in the field of information security ranging from three to four years and that you are interested in pursuing a career in penetration testing. In a situation like this one, having this degree might end up being useful for you.
EC-Certified Council's Ethical Hacker (CEH) certification is intended for highly skilled security professionals who are aware of the weaknesses and vulnerabilities of the systems that are being targeted. White-hat hackers are security professionals that secure corporate networks and data from the ever-evolving threats posed by the Internet. They do this by using the same tools and strategies as cybercriminals, but they do it in a legitimate manner.
If you already have at least two years of professional experience in the subject of cyber security, you could find that this certification is the right fit for you.
Final Thought
This article devotes considerable space to discussing both the PenTest+ vs CEH certifications. The ability to penetrate networks is emphasized by both certificates. On the other hand, PenTest+ takes into account other areas of vulnerability management and assessment. 
CEH, on the other hand, places its emphasis on a proactive strategy that makes it possible for ethical hackers to carry out a pentest using the same tools and strategies that are used by hackers. While the CEH certification only needs two years of experience, the PenTest+ certification requires three to four years of information security experience.
Have you spent the last 2-3 years working in the field of information security or penetration testing? If this is the case, then you should consider applying for both the PenTest+ and the CEH due to the fact that the exam areas and practice questions are equivalent. You will be prepared for a variety of aspects of ethical hacking if you get both certifications.
It is possible that the two of them will collaborate to provide you an edge over other candidates and give you peace of mind on the day of the interview as well as when you are working the job.
Don't forget to take our free CEH practice test to get familiarized with the format as well as the questions of the actual exam to strengthen your knowledge and skills and pass the CEH exam with a high score on your first attempt. Good luck to you!