PHR pass rate varies from year to year due to different factors, one of which is the changes in the difficulty level as well as the average number of students attending. In this article, we will provide you with beneficial information about the pass rate and passing score for PHR.
What is a Passing Score on the PHR Exam?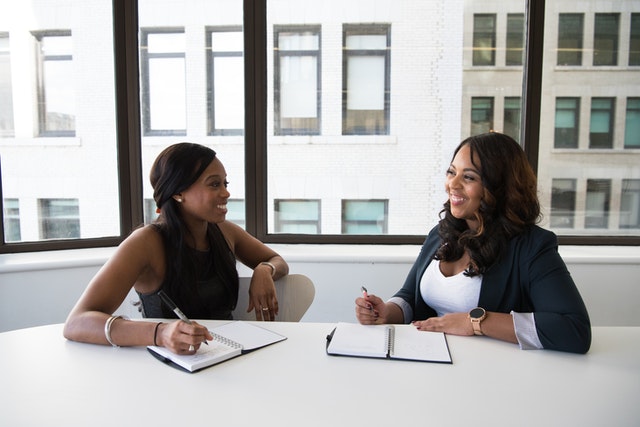 Receiving Your PHR Score
Your results will be available for review as soon as you have successfully completed the PHR certification exam administered at a Pearson VUE testing center. In the meanwhile, you should refrain from making any decisions on what to do with those scores. Your test results will be accessible anywhere from 24 to 48 hours after the test has been completed, and you will get an email notification as soon as they are ready.
What is the passing score for PHR exam?
A scaled score of at least 500 is required in order to succeed on either the PHR or the SPHR exam. In the event that you were successful, you will be notified by email or regular mail with your official results, which will detail how well you did in each of the functional areas. The majority of PHR examinations consist of 150 scored questions in addition to 25 pre-test questions that are not included in your final result. On the majority of PHR certification exams, a score of at least 500 is required to pass, and the possible score range is between 100 to 700.
Understanding your PHR passing score
In general, PHR examinations comprise 150 scored questions and 25 unscored pretest questions. However, depending on the kind of PHR test that you take, there is a possibility of some difference. In spite of the fact that these questions are tucked away among the rest of the questions, they will have no bearing whatsoever on the score that you get. There will be a total of 175 questions, the majority of which will be multiple-choice questions with four options; however, there is a possibility that there could also be questions of other types.
So, how is it decided what your score will be? You cannot simply assert that each question is worth the same number of points; hence, in order to get a certain number of points, you will need to provide accurate responses to a predetermined number of questions. The questions on the test are given a level of difficulty that is determined in line with the modified Angoff approach so that the test may be graded. If the degree of difficulty of the questions varies from one exam to the next, a student may get a different score while having the same number of right and wrong answers.
Since the scoring system is scaled rather than being based on a curve, your score will not be compared to the scores of the other applicants in your testing group. Your raw score on the test is included in the calculation, and it is then weighted according to the level of difficulty of the questions on the exam.
In the event that a candidate obtains a score on the PHR that is lower than 499, the official report will state that the applicant has failed the exam and will need to take it once again. If this is the case, the candidate will be required to retake the examination and make the necessary arrangements. This may seem slightly different depending on the candidate's circumstances, but here it is nonetheless:
Candidates who acquire the optional Second Chance Insurance (which costs $250) are eligible for a second opportunity to take the test. For no extra fee, the applicant may reschedule an exam of the same kind. The replacement test must be arranged between 90-120 days after the original exam date.

It is possible to reschedule a test 90-120 days after the initial exam, but the applicant must reapply and pay all application and examination costs for the test again.

For any of these reasons, the applicant may reapply, but they must pay the full amount of the application and examination costs in order to do so. In order to retake the test, it must be completed within 120 days of the original exam's deadline.
The official report will also offer a breakdown of the test by subject areas in addition to the score information. The applicant will be able to see how well they fared on each topic by looking at this breakdown. It is a resource that might help the student get ready for the impending exam that they have.
What is PHR Pass Rate?
The pass rate of 65%: The pass rate for the PHR was 65 percent as of December 31, 2022. This can be considered a decrease from the pass rate given by HRCI in the year 2020.
While having failed your HR certification may seem like a setback, it's crucial to understand the pass percentages by test type. The PHR has a pass rate of 65%. This suggests that the exam's first pass percentage is barely over 50% for three of these HR credentials. Almost half of HR specialists who attempt the PHR examination fail during their first attempt.
Why is the PHR Pass Rate So Low?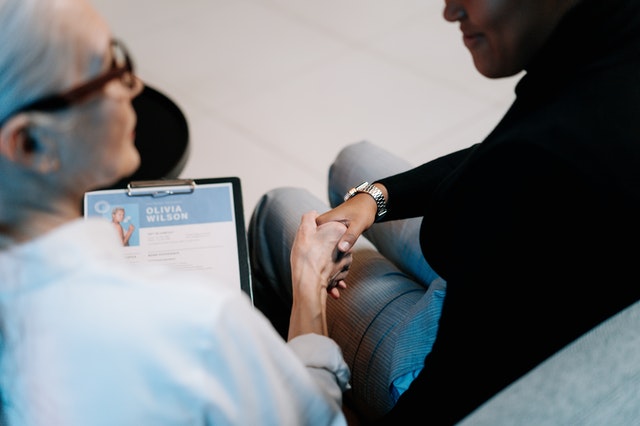 The PHR is a test that has a well-deserved reputation for being challenging. Only 69% of pupils were successful in passing the exam. In this instance, rigidity is a desirable quality, rather than a problem that has to be solved. The examination verifies that the candidate is qualified to work in the challenging field of human resource management, which is the subject of the exam.
A solid work ethic is very necessary for the modern business environment because of how competitive it is. Obtaining a certification in human resources, such as the PHR, is among the most effective ways to maintain one's position as a competitive member of the profession. If you get your human resources department certified, you should anticipate receiving at least two significant benefits from it. To begin, it communicates that you have high expectations for the quality of work that is anticipated to be completed by your human resources professionals. Second, it communicates to your HR staff that you appreciate their professional advancement, which in turn enhances employee loyalty and retention rates. This is a virtuous cycle that benefits everyone involved.
Due to the difficulty of the test, it is very necessary to have a team that has adequately prepared themselves. In this section, we'll take a look at three aspects that contribute to the PHR's reputation for rigor. This will help you think about the elements of the learning platform that could provide your team an advantage over the other businesses in your industry.
There are a variety of difficulty levels for each question
Each Professional in Human Resources exam has 175 questions chosen at random from a pool of thousands of possible questions covering the whole of the Human Resource Body of Knowledge. Because of the way the test is designed, a candidate may be given a question set that is much more challenging than the one that was provided to their neighbor.
Scaled scoring helps to guarantee that the system is fair in the end, but it may be extremely perplexing for applicants who have not adequately prepared themselves. If there are more difficult questions than anticipated, or if there are more easy questions than anticipated, this might make anxiety and self-doubt worse for the individual. This could have a detrimental effect on one's performance.
Help your employees conquer the challenges posed by fluctuating difficulty rates by equipping them with technology that shifts their focus from memory to mastery. This will enable them to more easily adapt to the shifting demands of the job. The PHR certification test has a significant emphasis on principles related to human resources. The certification exam shouldn't merely be considered a test of what the applicant can recall; rather, it should be seen as a chance to check the candidate's in-depth understanding of the subject matter.
It examines areas of knowledge that are rarely used
As part of the PHR certification exam, you'll be tested on five distinct areas of HR:
Business Management (accounts for 20% of the total number of questions)

Talent Planning and Acquisition (accounts for 16% of the total number of questions)

Learning and Development (accounts for 10% of the total number of questions)

Total Rewards (accounts for 15% of the total number of questions)

Employee and Labor Relations (accounts for 39% of the total number of questions)
If a student does not actively participate in all five HR functional areas on a daily basis, their HR knowledge will be incomplete even if they are highly motivated and skilled.
Because of the responsibilities that come with maturity, it may be challenging for adult learners to acquire new material or fill up gaps in their knowledge. Adults are required to finish their first-order responsibilities before the study may get underway. An adaptable study plan that zeroes in on the areas in which they require the most assistance, as well as the opportunity to set their own deadlines and study at their own pace, are two examples of the ways in which adult learners may benefit from utilizing online learning platforms that are designed with their specific requirements in mind.
Questions use one of 3 different cognitive levels
Memorizing information is just one component of the PHR preparation process. According to the HR Certification Institute (HRCI), each and every question on the PHR exam may be dissected into one of these three cognitive levels:
Knowledge & Comprehension: Recalling facts, such as definitions, is a kind of knowledge.

Application & Problem-Solving:  Principles and generalizations may be used to address real-world situations.

Synthesis & Evaluation: Complex problems may be solved by synthesizing disparate aspects and using critical thinking abilities.
Knowledge and comprehension questions may be answered by simply recalling the meanings of the terms being asked about, but higher-level questions such as "Application and Problem-Solving" and "Synthesis and Evaluation" need more planning and effort.
In order to accomplish this higher-order objective in a shorter amount of time, you should think about the advantages of using adaptive learning technology. Learning systems like BenchPrepHR employ adaptive learning, which is also known as personalized learning, to generate unique learning routes for each student. These paths are then fed into a positive feedback loop, which speeds up the process of learning.
How to Improve Your PHR Score?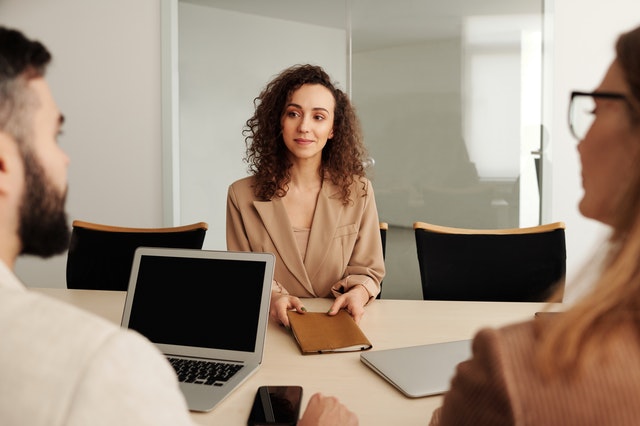 Practice the exam
PHR practice test are available on our website, and making use of these tests is likely to be one of the most helpful things you can do to pass the PHR exam. You have the option of taking the PHR practice examinations either with or without a timer. Taking an exam that is timed can help you practice your ability to take tests quickly and efficiently. Taking an exam that is not timed allows you to spend as much time as you want to focus on the areas in which you feel you need the most improvement.
Get prep or review training
HR certification courses are accessible through various continuing education departments at colleges and universities. The purpose of these PHR test preparation classes, which range from one to three months in length and are available both on and off-campus, is to expressly assist you in passing the exam. There is a possibility that some of these classes might credit toward the total education requirements necessary for a particular job path.
Try using a self-study program
It is possible that participating in the self-study program offered by HRCI, which includes video lectures, live webinars, and discussion forums, can assist you in passing the PHR exam. Additional practice problems, each of which comes with a complete solution key, as well as sample exams that may be repeated as many as necessary, are also provided. The preparation for the test consists of a comprehensive review of both the areas in which you excel and those in which you could use some work, and you will be able to access all of the necessary information on your mobile devices. 
You are going to need the help of other professionals if you want to have any chance of passing the PHR exam. There is a good chance that a local professional chapter will be able to connect you with a study group. You might also try looking for a guide at the human resources department. You may also approach a person who works in a profession that you don't know a lot about or have a lot of personal experience in and ask them to participate in an interview with you.
Read more articles and research books
You are allowed to use print-based study resources when you are getting ready for the PHR exam; however, reading professional research articles may also be beneficial in this process. You should check out material from organizations like McKinsey and Deloitte, who are thought leaders in their disciplines, as recommended by the HR Certification Institute.
Ensure that your study schedule is on track at all times
Make a study schedule that you can stick to, taking into account the commitments you have at work and in your personal life. While you are studying for the exam, it is important to make any required adjustments to your normal routine. You should talk to a close friend or member of your family about keeping you accountable for the goals you set for your exam preparation. A designated study space that is well organized is also very useful. On the website of the HRCI, candidates may find additional resources to assist them in preparing for the PHR exam.
All information about the PHR pass rate is mentioned above. We hope that this article is useful for you during the process of studying and preparing for this exam.