A job in security analytics could be attractive to anyone with experience in information security and a thorough awareness of the latest online and offline threats. It's a method of cybersecurity that utilizes data to find the best answers to the most pressing security issues that businesses face today.
If you think working as a security analyst is right for you, you'll need to get certified as a Certified Information Systems Security Professional (CISSP)
CISSP certification training is now preferred by many IT security experts. It gives information security professionals a goal to aim for and a globally recognized level of performance to reach.
Follow this article to know everything related to the CISSP Certification.
What is CISSP?
The International Information System Security Certification Consortium, also known as (ISC)2, offers a vendor-neutral, independent certification called Certified Information System Security Professional (CISSP).
The certification was first issued in 1994, and it is the most often sought security certification on LinkedIn. The exam is offered in eight languages in 882 locations in 114 nations. The certification complies with ISO/IEC 17024.
The CISSP certification is a vendor-neutral, globally recognized standard that certifies an IT security professional's technical knowledge and hands-on experience in implementing and managing security programs.
IT professionals seek the CISSP certification, and hiring organizations frequently look for candidates who have passed the exam because candidates with the CISSP credential have sufficient knowledge of cybersecurity to pass the exam, as well as hands-on experience and, potentially, formal CISSP training.
What are the CISSP requirements?
Work experience, adherence to ethics, peer endorsement, and passing the CISSP exam are all prerequisites for CISSP certification.
A minimum of five years of direct, full-time security work experience is required. There are rules that allow one year of work experience to be excused if you have a four-year college diploma, a master's degree in information security, or one of several other qualifications.
Candidates must adopt the CISSP Code of Ethics and certify the truthfulness of their application assertions on professional experience and background in order to fulfill their commitment to establish and sustain professionalism within the security industry. They will, however, properly examine those claims.
A three-hour, 150-question multiple-choice exam is required for the CISSP certification process. This examination must be passed with a score of 700 points or above out of a possible 1000. Finally, a candidate's qualifications must be validated by an (ISC)2 certification holder who has allegedly embraced the CISSP Code of Ethics.
While (ISC)2 does not provide a detailed list of what career experience qualifies as relevant for the CISSP certification, its promotional materials suggest that the following positions are appropriate for CISSP holders:
(ISC)2 evaluates security job experience provided as part of a CISSP certification application for elements indicating educational and professional accomplishments. Work that requires a college diploma, management expertise, or the consistent application of security techniques and concepts is very crucial.
A CISSP candidate can well have held a range of security positions but must have work experience in two or more of the eight domains of the (ISC)2 CISSP Common Body of Knowledge.
It's worth noting that after passing the CISSP exam, a candidate without the required experience can become an Associate of (ISC)2. After that, the Associate of (ISC)2 will have six years to gain the required experience for CISSP certification.
Why should you pursue CISSP certification?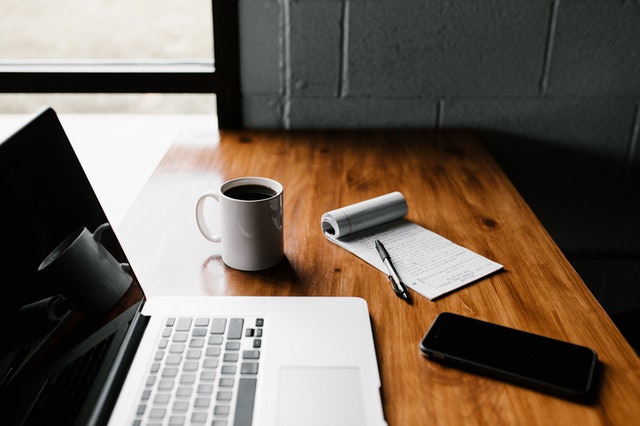 Here are some strong reasons to take the CISSP certification course:
The CISSP is an international credential program that is not country-specific. This offers you a worldwide reputation.

After attending this class, you will have the technical expertise, abilities, and skills to build a holistic security program.

You can set yourself apart from other CISSP certification candidates in the employment market for information security.

You will get access to valuable career resources, such as networking and idea-sharing with peers.

It also allows you to validate your abilities and expertise gained through years of experience in the cyber security field.

The CISSP certification enhances your credibility and can help you find a stable career.

Enrolling in the CISSP certificate program will broaden your cybersecurity expertise.

The CISSP certification validates your ability to create information security policies, standards, and procedures.

This allows you to join a professional organization and network with people who share your interests.

Take advantage of benefits such as free membership to InfoSecurity Professional Magazine, 50% off (ISC)2 textbooks, webinars, and digital badges to demonstrate expertise.
What are the CISSP domains?
English language tests are administered using Computerized Adaptive Testing (CAT). The correctness of the test taker's responses to prior items determines which test items are offered in this type of computer-administered testing. The test adapts to the examinee's aptitude level in this way.
A domain is a broad topic that you must grasp in order to pass the CISSP exam. The 100 to 150 test items in the CISSP exam will be based on information covered in one of the eight domains of the (ISC)2 CISSP CBK. The key CISSP domains are as follows:
| | |
| --- | --- |
| DOMAINS OF THE CBK | WEIGHTS |
| Domain 1: Security and Risk Management | 15% |
| Domain 2: Asset Security | 10% |
| Domain 3: Security Architecture and Engineering | 13 % |
| Domain 4: Communication and Network Security | 14% |
| Domain 5: Identity and Access Management (IAM) | 13% |
| Domain 6: Security Assessment and Testing | 12% |
| Domain 7: Security Operations | 13% |
| Domain 8: Software Development Security | 10% |
How much does a CISSP certification cost you?
The overall cost of CISSP certification preparation varies depending on the candidate's knowledge and experience. A candidate with a minimum of relevant knowledge and expertise can enroll in a complete CISSP course to aid in exam preparation. A more experienced candidate, on the other hand, may only need to brush up on a few books or videos.
To help applicants pass the exam, four types of CISSP courses are available:
Classroom-based

Online instructor-led

Online self-paced

Private on-site
(ISC)2 or one of their official training providers offers training, seminars, courseware, and self-study aids directly. In addition to official training providers, there are numerous websites, books, and videos available to help applicants pass the CISSP exam.
When looking for CISSP exam information from unauthorized sources, be cautious. The format of the exam has evolved in recent years, and prior manuals and training materials may be outdated.
Self-paced e-learning courses start at $2,499 from well-known official training providers. A CISSP exam voucher and a number of practice exams are included in these courses.
Instructor-led courses range in price from $2,900 to $4,400 depending on the extent of instructor engagement. Some of these courses provide a guarantee of exam success.
CISSP reference books and videos are generally available for candidates who choose to piece together their own study materials. Books are about $100, while videos are over $300. To prevent receiving outdated information, use the most recent material available.
There are soft expenses to consider, in addition to the expenditures connected with training courses and materials. Preparing for the exam will require sacrifice, and since time is money, those costs should be considered as part of the overall cost-benefit analysis.
Despite this, the better salaries and expanded career opportunities enjoyed by CISSP holders almost always make earning the certification worthwhile.
The cost of keeping a CISSP certification is also continuous. After getting qualified, a holder must renew every three years. Earning 120 continuing professional education (CPE) credits over three years and paying a $125 Annual Maintenance Fee (AMF) to support the program's continuous growth is required for recertification.
How hard to get CISSP?
The CISSP examination is timed. The exam can take up to three hours for each candidate to complete. The test items are made up of multiple-choice or advanced creative questions.
The pass/fail rate for CISSP exam candidates is not made public. Commercial training providers claim pass rates of more than 90%. However, this information is difficult to verify. The CISSP pass rate is usually thought to be below 50% in the security profession. 
A minimum CISSP passing score of 700 is required to pass the CISSP exam. You are only given a pass or fail grade. If you fail the exam, (ISC)2 provides you with some information about your performance. The exam domains will be ranked according to the percentage of questions you correctly answer.
If a candidate fails the exam on the first attempt, they have 30 days to retake it. If they don't pass the second time, they can retake after 60 test-free days or 90 days after their initial test date. If they don't pass the third time, they can retake the exam after 90 days without taking any tests or 180 days after their first try. Candidates may take the (ISC)2 test up to four times in a 12-month period.
How do you get your CISSP certification?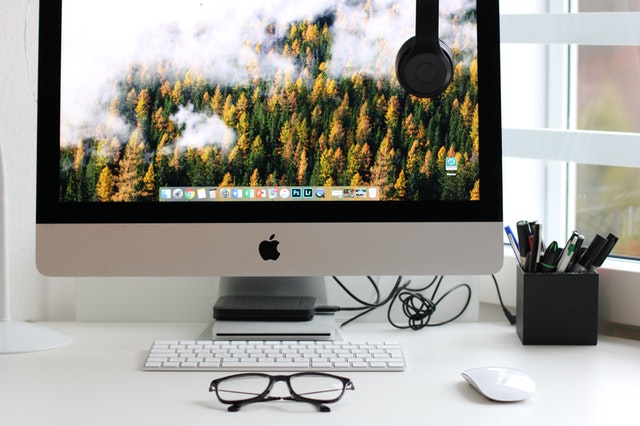 You must follow the steps below to become a CISSP certified professional.
Step 1: Learn about the exam format
CISSP English is a 100-150 question CAT (Computer Adaptive Test). It will take three hours to complete the exam. To be certified, you must score 700 out of 1000.
Step 2: Check the eligibility requirements: Key prerequisites
You must have at least 5 years of paid full-time job experience in at least two CISSP Common Book of Knowledge domains.

Obtaining a four-year college education or a regional equivalent of a CISSP credential from the (ISC)2 authorized list. This allows you to complete one year of the required experience.

If you don't have the required experience to become a CISSP, you can become an Associate of (ISC)2 by passing the CISSP basic level test.

The Associate of (ISC)2 will then have six years to complete the five years of experience required.

You should recertify your certification every three years after receiving it. Earning continuing professional education (CPE) credits and paying a yearly membership fee are both required for recertification.
Step 3: Enroll in the training
The next step is to enroll in a CISSP training program to gain a thorough understanding of the course modules. It assists you in passing the exam and allows you to alleviates exam preparation anxiety.
A professional instructor will also assist you with the certification exam. To pass this exam, you can also use the CISSP training materials that are available.
Candidates should not rely heavily on formal CISSP training to get the skills and knowledge they need to pass the certification exam because the CISSP certification exam is geared at working with cybersecurity professionals with considerable hands-on experience in the field.
Rather, CISSP training should concentrate on studying the Common Body of Knowledge, which is a comprehensive framework for organizing the areas of expertise that cybersecurity professionals are required to possess. It should also confirm that the individual is familiar with the test material and point out any gaps in their knowledge and experience.
Step 4: Create a Pearson VUE account
To study for the CISSP exam, you'll need a Pearson VUE account, which will allow you to assess your knowledge. You may discover information on testing venues, policies, and accommodations on the Pearson VUE website.
Step 5: Create an exam schedule
Now you must complete the examination agreement before proceeding with the registration.
You must prove that your assertions regarding your professional skills are correct. A legal commitment to the (ISC)2 code of ethics will also be required. You'll also need to pay the exam price for your CISSP exam here.
Step 6: Pass the exam
To assess your skills and ability, pass the CISSP certification exam. Concentrate on passing your CISSP certification exam. A minimum score of 700 out of 1000 points is required to pass the exam.
Step 7: Get a subscription to the (ISC)2 Code of Ethics
To obtain a CISSP certification, you must first pass the exam and then subscribe to the (ISC)2 Code of Ethics. You'll need an endorsement from another (ISC) professional who can validate your professional experience criteria, such as length of work, professional repute, and continuous education as a security analyst after passing the exam.
Step 8: Obtain endorsement
Finally, you must endorse your CISSP application within nine months after the exam date. An endorsement form must be completed and signed by a (ISC)2 certified CISSP cloud security specialist to verify your professional experience. He or she should be a contributing member of the community.
It is critical to join professional organizations and attend professional seminars and events in order to obtain CISSP verification from a current member. These are beneficial job moves for networking with possible CISSP endorsers.
Step 9: CISSP Renewal
An $85 annual maintenance fee is required for CISSP certification at the end of each certification year.
After successfully completing the criteria, the CISSP credential is valid for three years. CISSP certificate holders can recertify after three years if they have paid the annual maintenance cost.
Within the three-year certification cycle, you must acquire at least 20 Continuing Professional Education (CPE) credits each year. Recertifying requires 40 annual CPEs and payment of an annual maintenance fee. These classes can be taken at a university or online through security-related courses.
Top tips to pass the CISSP exam
With adequate preparation and dedication, you can obtain CISSP certification. Here are some tips to assist applicants prepare for the big day, including obtaining as much information as possible on a variety of topics spanning the CBK's eight areas.
Tip 1: Know your exam
The first step toward success is understanding the challenge you will encounter, such as an overview of the certification and exam, including prerequisites, the number and type of questions you will be asked, the amount of time allocated for the exam, and the passing mark.
The domains for the (ISC)2 CISSP credential exam were refreshed on May 1, 2022, thus candidates should make sure they have the most recent, up-to-date information on the domain subjects covered in the exam and the percentage of questions allotted to each subject. This is really beneficial, especially when creating a study plan.
Tip 2: Make your own study plan
The CBK of the (ISC)2 CISSP encompasses eight domains and covers a wide range of topics. The exam's content has been updated to ensure that subjects appropriately reflect the most pressing concerns and best practices now confronting cybersecurity professionals. Make sure you have enough time to go over the complete CBK at least once, which includes both studying and taking CISSP practice test.
Adequate planning will ensure your exam success. Making a study plan that meets your specific needs is critical; even a simple to-do list can be really beneficial. Consider the following considerations when creating your personalized study plan:
When do you plan to take the exam? Create an account on the Pearson VUE website to choose a time and location that is convenient for you, but give yourself plenty of time to prepare before taking the exam.

Which training strategy is right for you? Some people prefer self-study, while others believe that the classroom is indispensable. Others find that online training allows them to study whenever and wherever they want. Use your previous learning experiences to help you choose the best strategy for preparing.

What level of familiarity do you have with the exam topics? Even seasoned professionals with an extensive understanding of the certification subject may struggle throughout the assessment. Personal experience can help you save time preparing, but you must consider aspects such as the duration of the exam and the logic of the questions. Relying solely on experience is a bad strategy that will almost always result in failure.

How much money do you have to spend on study materials and training courses? To ensure that you have a complete understanding of each topic presented, look for accredited study resources. Getting the official pre-study book and reading it early on is an excellent option; this will provide a firm foundation for future skill development.
Tip 3: Enroll in an exam preparation course
Choosing to use exclusively self-study may appear to be a bold move, but it may not be the best strategy. Even for entry-level certificates, it is critical to understand that exam achievement necessitates in-depth knowledge of multiple different areas.
Candidates can spend time with an expert instructor who knows how to pass the exam by enrolling in a certification preparation course. If it is in-person training, it is a wonderful opportunity to get all of your questions addressed, share experiences and methods, and even network. This improves the chance of passing any certification exam.
Tip 4: Take more practice tests
Without taking the CISSP practice exam, no CISSP applicant should attempt the exam. Mock tests are almost as crucial for identifying strengths and shortcomings and directing study efforts accordingly. They must also become accustomed to the rapid tempo required to answer all questions within the allowed time. 
Any of the official (ISC)2 CISSP study prep resources are an excellent place to start when choosing your question database supplier, but you should also check out additional possibilities from trustworthy training companies to get a full picture of what to expect.
"Practice makes perfect," so this step is an important part of any certification exam preparation to ensure that you feel at ease before taking the real test.
Tip 5: Participate in the online community
Because the CISSP is one of the most sought-after certifications, it has produced a vibrant and active online community with forums and personal blogs where applicants can ask questions and qualified professionals can discuss their experiences. These are excellent resources for learning about what to expect on exam day, but as always, double-check the credibility of any site you use.
Posting your question to an internet forum like Reddit or TechExams can be very beneficial if you're seeking general guidance. When you take the CISSP certification exam, the extra work you put in to study with like-minded people will be well worth it.
Tip 6: Make a plan for exam day preparation
When the big day arrives, your main focus should be on not working too hard yourself and performing well throughout the exam.
A few things to keep in mind:
Make sure you have everything you'll need for your CISSP exam on the Pearson VUE website. This may seem silly, yet some candidates fail to even show up for the test because they do not have appropriate identification. Check the exam guide to see what is expected of you.

Personal experience can help you save time preparing, but you must consider aspects such as the duration of the exam and the logic of the questions. Relying solely on experience is a bad strategy that will almost always result in failure.

How much money do you have to spend on study materials and training courses? To ensure that you have a complete understanding of each topic presented, look for accredited study resources. Getting the official pre-study book and reading it early on is an excellent option; this will provide a firm foundation for future skill development.

Have you made the necessary preparations to arrive at the testing location on time? A lot of certificates have a deadline. Candidates that arrive late may not be admitted to the location. Check the most direct routes if you're taking public transit; if you're driving, make sure you know where to park ahead of time.
Tip 7: Clear your mind
The big day has finally arrived! Take a deep breath and remember that if you put in the time and effort to study, you will most likely succeed in passing the CISSP exam on your first try.
Here is a little last-minute advice:
Pace yourself and keep track of time during the exam. What may appear to be seconds can turn into valuable minutes; hours fly by, so make sure you have enough time to go over every question on the exam. Even when time is tight, it is critical not to rush.

In multiple-choice questions, look for distractors (false options) that can be swiftly eliminated. Remember that questions where you must choose the "best answer" may have multiple right answers. You must be able to comprehend the issue and choose the most appropriate response.

Relax. During the exam, remember to stretch and relax your muscles. A calm mind can assist you in answering difficult queries.

There's no need to be concerned. Concentration will improve if you remain calm. If you stick to your study plan, your results will almost certainly be excellent; if not, you will gain valuable experience for future efforts.
FAQs – CISSP Certification

Who should take the CISSP certification exam?
Chief Information Security Officers

Chief Information Officers

Security Directors

Security Systems Engineers

Security Analysts

Security Auditors

Security Architects

Security Consultants

Network Architects

IT Directors

IT Managers
What is the CISSP pass rate?
Although the CISSP pass percentage is not disclosed, it is often assumed to be below 50%.
Is the CISSP exam easy to pass?
So far, 70% of respondents have said that the CISSP is a "tough" certification. Whether you find CISSP difficult to pass the first time relies largely on your prior experience and learning skills. The CISSP is a senior IT security certification that requires extensive knowledge.
Is the CISSP exam truly difficult?
The CISSP exam is a difficult, three-hour marathon of a test with 100 to 150 questions. The new CAT format can engage test-takers in physiological games by varying the difficulty of questions based on past responses.
The CISSP certification is one of the most coveted and prestigious in the information security sector. Almost everything you've heard about the CISSP exam is correct: it's difficult, intimidating, and time-consuming. However, passing it is not impossible!
How long to study for CISSP?
Risk management specialists think that 60-70 hours of preparation time is sufficient for passing the CISSP exam. IT workers would require less study time 40-50 hours should be sufficient to pass the exam. ISC2 materials are required reading for professionals of all backgrounds.
What is the CISSP passing score?
A minimum passing score of 700 is required to pass the CISSP exam. You are only given a pass or fail grade. If you fail the exam, (ISC) 2 provides you with some information about your performance. The exam domains will be ranked according to the percentage of questions you correctly answer.
How many times must you pass the CISSP exam?
Within a 12-month period, you can take (ISC)2 tests three times. If you don't pass the exam the first time, you can retake it after 30 days for the CISSP-CAT, CISSP, SSCP, CAP, CSSLP, ISSAP, ISSEP, and ISSMP. If you don't pass the second time, you have another 90 days to retest.
How difficult is CISSP compared to Security+?
And the pen-and-paper method of The CISSP exam is a long and tough procedure, whereas the Security+ exam is similar to any other computer-based certification exam you've completed. At least 3-4 times more difficult than Security+.
Is it possible to pass the CISSP without prior experience?
While it is not recommended, you can take the CISSP exam without any prior experience and then have six years to fulfill your five years of industry experience. After that, you submit your official endorsement to become a CISSP, and you can start using those letters after your name.
Is the CISSP certification worth It?
Yes. With a CISSP certification, a security analyst can earn up to 25% more, have a larger choice of work prospects, and receive crucial career benefits.
How much does a CISSP make on average?
The CISSP certification is for experienced security professionals and executives who want to demonstrate their understanding of a wide range of security best practices. Professionals with the CISSP certification are among the most sought-after job applicants in information technology, with salaries ranging from $59,000 to $194,000, according to recent surveys.
How many people are certified as CISSPs?
Only 141,607 people in the world presently hold CISSP certifications.
Is there a minimum age requirement for CISSP certification?
No. To be eligible for the CISSP Certification, candidates must have completed five years of full-time work in the relevant domains. Anyone of any age can apply and receive their diploma.
Conclusion
The CISSP certification is the single professional certification for information security practitioners to pursue, and there are many more. It is the most well-known and thorough certification program available.
Indeed, the CISSP certification is a high-level but challenging certification that requires sufficient experience and commitment.
Employers value certification because of the degree of knowledge and experience required to acquire it. Many high-level security roles need a CISSP certification, and it serves as a benchmark by which security leaders are evaluated.
Any candidate with a strong plan, quality resources, and a commitment to exam preparation has a good chance of succeeding.