When it comes to the driver's license graduation system in  Ontario, there are three levels that you must pass. Each of these levels referred to as the G1, G2, and G licenses, has their own set of tests and objectives that must be completed within five years. If you don't, you'll have to start over from the beginning!
The first stage of Ontario's graduated licensing regime is the G1 license. Before acquiring your driver's license, you must adhere to a number of G1 license restrictions and guidelines. Before getting behind the wheel, however, one must first learn the legal standards and graduated licensing system.
Indeed, to avoid wasting time on G1 or any of the licenses, you must first understand what to expect. We did a thorough dive into the information regarding the  G1 license to gain a clear understanding and make it easy for you. Here's everything you need to know about the Ontario Class G1 license:
What is a Class G1 license?
Ontario uses a tiered licensing system to allow rookie drivers enough time to develop their abilities and gain experience. The graduated licensing system in Ontario applies to new drivers applying for their first car or motorcycle license: G1, G2, and G3 (fully-licensed). 
Graduated licensing allows new drivers to gradually develop driving experience and skills. It takes at least 20 months to complete the two-step licensing process. 
A G1 license is the first step in this procedure, and it is a written test of G1 driving rules, including road rules and traffic signs. However, this piece of paper comes with a lot of G1 restrictions.
What are the Ontario G1 driving requirements?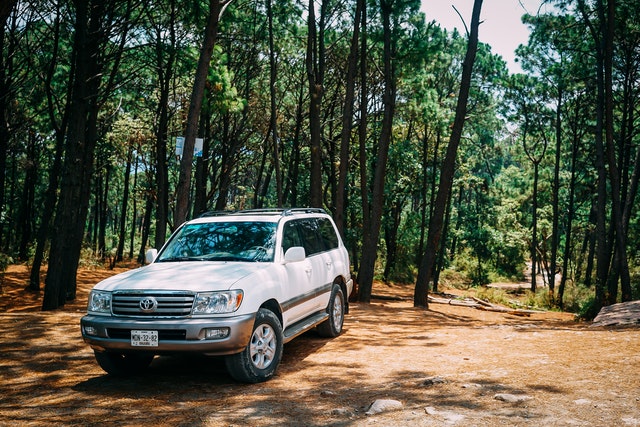 To apply for a driver's license, you must be 16 years old or older, pass a vision test, and a written test demonstrating your knowledge of traffic laws and signs.
Pass the vision test.

When you apply, you must take a basic vision test. If you wear glasses or contact lenses, it is strongly advised that you wear them to the test; otherwise, you may fail.

Pass the knowledge test.

This is a multiple-choice test that should take no more than 20 to 30 minutes to complete. To pass, you must get an average of 80% or better. If you don't pass the first time, you can take it again for $16, but each additional attempt will cost you $16.
The Official MTO Driver's Handbook in Ontario can assist you in studying for your written knowledge test. It costs $14.95+HST and can be purchased at a DriveTest center, many retail outlets, or online through ServiceOntario. It includes the rules of the road and practical driving suggestions.
After passing the written test, you will advance to the first level and receive your Class G1 rookie driver's license.
After passing the G1 test, you must wait 12 months before taking the G2 test. If you have a G1 license and attend a ministry-approved driving school, you will only have to wait eight months to take your G2 exam. To obtain a full G license, you must pass two road tests.
What is the process for obtaining a G1 license?
You must submit two pieces of original identification that prove your legal name, date of birth, and signature in order to apply for an Ontario license.
Original and valid documents are required; photocopies and expired documents are not accepted.
a passport

Canadian citizenship card

permanent resident card

record of landing

proof of residence

any immigration papers
Visit ontario.ca for the complete list.
These documents, as well as money for test costs and glasses/contact lenses (if you need them to drive), must be brought to your nearest DriveTest Centre. At drivetest.ca, you may identify the nearest location as well as operating hours.
What are G1 license restrictions in Ontario?
There are five major Ontario G1 license limitations that all G1 drivers should be aware of and follow whenever they are driving.
1. You must keep your blood alcohol level below 0
When driving a vehicle, G1 drivers are not allowed to have any alcohol in their system at any moment. If you are detected driving with a blood alcohol level above zero, this is one of the G1 license restrictions that could result in a suspension.
2. The passenger seat must be taken by a fully licensed driver with a blood alcohol level of less than 0.05 %
One of the G1 license rules states that G1 license holders must always have a passenger in the passenger seat who has at least four years of driving experience and is sober. 
If the accompanying driver is under 21, he or she must have no alcohol in their blood. This G1 restriction ensures that if necessary, a driver can take over the wheel. To be in compliance with Ontario G1 rules, you cannot have any other passengers in the front seat. One of the G1 passenger rules is this.
3. The number of passengers in the vehicle must not exceed the number of seat belts
Despite the fact that this is one of Ontario's G1 requirements, it is a general standard that should be followed even after passing the G1 test. This extends beyond G1 conditions, as everyone in the vehicle should always be buckled up.
4. G1 In Ontario, driving on 400 highways and high-speed expressways is prohibited
G1 license holders are prohibited from driving on 400 highways, among other limitations. They're also not allowed to drive on any high-speed highways. This is because they necessitate greater driving skill and speed.
You are not allowed to drive on certain high-speed roads:
Queen Elizabeth Way

The Conestoga Parkway in Kitchener-Waterloo

The E.C. Row Expressway in Windsor

Don Valley Parkway

The Gardiner Expressway in the Greater Toronto Area.
However, if your accompanying driver is a driving instructor, you can drive on any road.
5. Driving hours restrictions are 5:00 a.m. to midnight
Even if they follow all other G1 rules, G1 drivers are not permitted to travel between the hours of midnight and 5:00 a.m. G1 hours are one of the G1 regulations that Ontario drivers must obey. This is to keep G1 drivers off the road at the most dangerous times of the day.
What's on the G1 test in Ontario?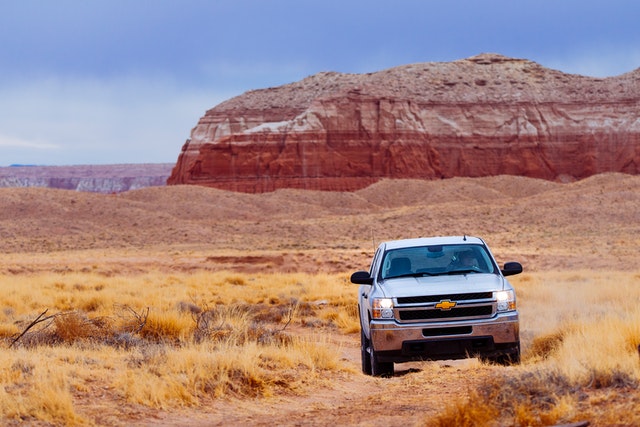 To earn your G1 license in Ontario, you must pass the G1 test. The G1 exam is a written knowledge-based exam that will ask you questions regarding the province's traffic signs and rules of the road.
This test is divided into two portions and has 40 multiple-choice questions. Section 1 contains 20 questions about traffic rules, and section 2 contains 20 questions about road signs.
You must properly answer at least 16 questions in each section to pass this written knowledge assessment. At least 80% of the questions must be answered correctly. You will fail the G1 test if you get more than four erroneous answers in each section.
The G1 test covers a wide range of topics, including over 70 traffic signs that you can learn and over 90 typical Ontario road rules that you must be aware of as a safe driver.
You'll be tested on traffic signs and lights, seat belts, speed limits, headlights,  emergency vehicles, getting on and off a motorway, and dealing with other road users including school buses. On the G1 test, you'll be asked about license suspension, passing other road users and sharing the road with others, the demerit point system, road rules, and collision reporting, among other things.
Fortunately, the G1 practice test has no time limit; however, it normally takes about 20-30 minutes to complete. In addition, the test will consist of multiple-choice questions. For writing or reading problems, you can request audio or verbal examinations. Take your time reading the questions thoroughly before choosing your answers.
8 Useful Tips to Ace Your G1 License
Tip 1: Buy an MTO driver's handbook
The first step toward obtaining a driver's license in Ontario is to pass the G1 knowledge test. Take time to understand the content, rules, and examples contained in the MTO guide, as they will be questioned on the G1 test.
You can purchase the MTO handbook or borrow it from a friend or family member. This handbook will set you back $14.95 before taxes. Even if you find the MTO guide dull, it contains valuable information and advice. While reading this handbook, make your own notes to assist you in remembering the signals and rules.
Tip 2: Take a few practice exams
Practice is the most efficient strategy to help you ace the G1 test. A wide range of free online materials and quizzes are available. We've also developed Ontario G1 practice exams 2022 with thorough explanations for you to learn on our website.
Taking practice tests allows you to assess your knowledge and identify areas where you need to study more. Take the time to practice the test as much as possible. However, do not rely solely on practice tests to prepare for the exam because preparation tests do not include all scenarios or questions.
Tip 3: Reread your handbook
After you've completed a few practice tests, go over the MTO handbook again. You will be able to obtain explanations for the mistakes you made on the practice exams, as well as learn the proper answers and better understand the topics. You may not be bored while reading the MTO handbook this time because the practice tests allow you to relate to the content.
Tip 4: Study hard
To prevent being caught off guard and failing the Ontario G1 exam, you must prepare well. You'll need to remember the rules of the road as well as the importance of traffic and road signs.
Tip5: On test day, get enough rest the night before and eat healthily
It's crucial to get enough sleep the night before your test, so make sure you're well-rested. This will allow you to maintain your best level of concentration during the real test. Also, eat breakfast before the test to avoid stomach rumblings during the examination.
Tip 6: Examine your questions thoroughly
Pay close attention to each question on the exam and understand what you're being tested on. Because some questions may be difficult and perplexing, you can skip them and return to them later. Please note that you should not leave any questions unanswered; instead, use your common sense and reasoning to choose the best option for the questions for which you have no answer.
Tip 7: Do not be concerned
Many people experience test anxiety. Nevertheless, you do not need to be excessively concerned because the exam is not the end of the world. People tend to forget what they have learned when they are nervous, so be confident in your knowledge and abilities. It's possible that they'll fail the test, pay their test fees, and then take it again.
Tip 8: Be cheerful and relaxed
When you are in a relaxed state of mind, you can perform better on your G1 test. So, be positive throughout the test, thoroughly answer each question, and don't rush through the questions. To ensure that you don't miss any questions, check the questions after you finish the test.
FAQs: G1 License

Is it possible to take my G1 test online?
Yes, certain testing centers allow you to take your G1 exam online. The G1 exam is offered online at some Drive Test locations with sufficient resources. So, before you arrive for the online G1 exam, check with your desired location whether they provide the G1 driving test online or not. The Ontario G1 test is also available in paper format at all Drive Test locations.
Is the G1 exam difficult?
The G1 test is usually not difficult if you have prepared sufficiently. You should easily pass the test if you study the MTO handbook thoroughly and understand the traffic laws and signs. Additionally, practicing the G1 example questions and comprehending the driving scenarios would greatly assist you.
In Ontario's G1 test, how many mistakes are permitted?
Maximum of eight The G1 exam is divided into two sections, each with 20 questions. You will fail the test if you get more than 4 wrongs in each section.
What happens if you fail your G1 test?
You can retake the G1 written test if you fail it the first time. The cost of retaking the G1 license is $16.00. Your findings will be good for a year. Retaking the exam within this timeframe is helpful.
Is the G1 test expensive?
The G1 package costs $158.25. The written exam, Class G2 road test, and 5-year license are all included in this fee. When applying for your G1 license, you must pay this fee. You must pay $15.75 each time you take the test if you fail it.
On my birthday, is the G1 test free?
No, that is not the case. Even if you take the G1 test on your birthday, you must still pay the cost.
Is it necessary to schedule the G1 test ahead of time?
No, you do not need to schedule a knowledge test ahead of time. If you've decided to earn a G1 driver's license, go to your Drive Exam facility and take your G1 test. You should arrive at the testing center at least one hour prior to the center's closing time. The Ontario Ministry of Transportation prepares the G1 written knowledge test.
What should I bring to the G1 exam?
When you go to the G1 test, you must bring the following documents:
Two original identity proofs are required, as your date of birth, signature, and immigration status will all be examined.

Fees can be paid in cash, by debit card, or credit card.

If you use glasses or lenses, this is because, after passing the G1 writing exam, you will be invited to take the vision exam.
Can you drive on the highway with a G1?
Except for the 400-series highways and any high-speed expressway, G1 drivers can drive wherever they want. However, there is one major exception to this rule. The G1 driver may travel on any highway if there is a licensed driving instructor in the vehicle.
How long after G1 to get G2?
If you are a rookie driver, you must wait 8 to 12 months after passing the G1 written exam before applying for your G2 license. You will only have to wait 8 months instead of the full year if you complete a certified driving school.
Can I buy a car with a G1?
A G1 license card holder can purchase a car but cannot insure it. Although a teen with a G1 license has no restrictions on purchasing a car, the principal driver mentioned on any insurance arrangement must be fully licensed.
When does g1 expire?
A G1 driver's license does, in fact, expire after 12 months. Because G1 is a rookie license, you can not renew or extend it once it expires. However, if you pass the G1 exit road exam before your G1 license expires, you can get a G2. Your G2 license will cost you $90 and will be valid for five years.
Is G1 considered driving experience?
When you drive with a valid G1 license, it does not count towards your driving license. To have your driving experience count, you must be a G2-level driver with a valid G2 license.
Do G1 drivers need insurance?
You do not, as the answer is NO. True, all cars on the road are required by law to have insurance. A G1 driver, on the other hand, does not need to be named on a policy because they are usually driving in someone else's car, which has its own policy, and the G1 driver would be insured under that coverage.
How many passengers are allowed with a G1?
The number of passengers in a G1 vehicle cannot exceed the number of seatbelts available. If your vehicle has a total of five seatbelts, you are limited to five passengers (including yourself).
Who can a G1 driver drive with?
G1 license requirements specify that a G1 driver must always have a passenger in the passenger seat who has held a full driver's license for at least four years. That person's blood alcohol concentration must be less than 0.05 percent.
Are G1 and M1 the same thing?
The G1 license is not the same as the M1 license. The G1 license is for drivers of G-class vehicles such as small trucks, vans, and cars, whereas the M1 license is for beginner riders of motorcycles.
Can a G1 driver get demerit points?
Sure. If you are convicted of breaking certain driving regulations, you will receive demerit points on your driver's license. A warning letter will be sent to you if you obtain two to five demerit points on your driving record. 
You risk having your license suspended if you acquire six to eight demerit points. You'll be required to attend a hearing to explain why your license should not be suspended. Your license will be suspended for 60 days if you accumulate nine demerit points.
Conclusion
The G1 license is the first step toward getting your Ontario driver's license. You have up to five years after receiving your G1 license to complete the graduated licensing process. If you do not receive your full G license within five years, you will have to start over.
Getting a G1 may take a little longer than usual right now due to the COVID-19 pandemic, but taking a driving course will help you speed up the process of becoming a fully licensed driver. You'll be more prepared as a driver, and you might even save money on insurance.