After months of preparation, review, work, and perhaps some anxiety, you have successfully passed Level I of the CFA® exam. You might consider how moving past this first objective will affect your ability to progress in your career. If you're a bachelor's degree candidate in your last year, you might be wondering if passing Level I will help you find employment. Alternatively, you might think it will help you further your career if you already work in finance. In this post, we'll discuss some of the CFA Level 1 jobs you can apply for as well as the best advice for landing a decent job after passing the exam.
Take our free CFA Level 1 practice tests now to ensure acing the test on your first try.
What is a CFA Level I?
A chartered financial analyst (CFA) is a person who has finished the CFA program and has been granted the CFA charter. This procedure includes joining the CFA Institute, gaining work experience, and passing three tests, each of which requires at least 300 hours of study. 
Passing the first exam, known as the CFA Level I, is a crucial step toward earning the CFA charter, which can help you stand out as a contender for high-level jobs and expand your network. Studying for the first exam can also offer you information that will help you perform better in your current job.
Financial professionals frequently pursue the CFA charter alongside their full-time work because it is a professional qualification. Because it is a specialist certification, it may be more beneficial to people seeking to develop in corporate finance rather than those seeking to earn more broad finance expertise and credentials.
How to pass CFA Level I exam?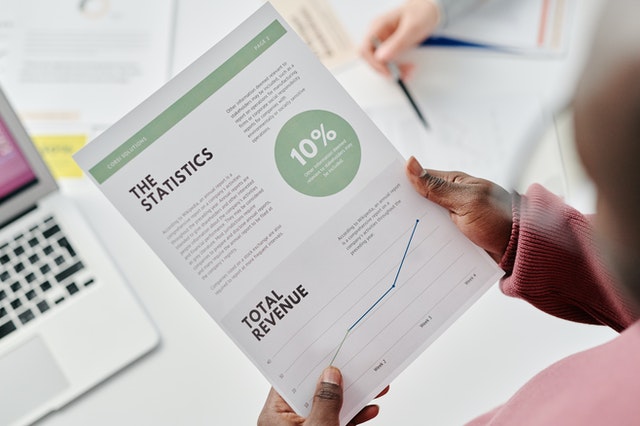 There are four steps to earn a CFA level I as follow:
Step 1: Fulfill the educational requirements
You can take the CFA Level I test in one of three eligible ways:
Obtaining a bachelor's degree or its equivalent from a college or university

Being 11 months away from completing a bachelor's degree or its equivalent

Within three years, completing at least 4,000 hours of job experience or higher education.
Step 2:  Apply for the CFA program
You can create an account with CFA and register to take the test to enroll in the program. There is a $450 one-time enrollment charge in addition to the individual exam fee.
Step 3: Prepare for the CFA Level I examination
After that, you can build a study schedule for the exam. The test covers the following ten topics:
Ethics and professional standards: This section discusses ethical decisions as well as the Global Investment Performance Standards' specific requirements

Quantitative methods: Students learn descriptive statistics principles including location, dispersion, and central tendency, as well as how to use probability theory to evaluate investment risk, in this course

Economics:  Fundamental economic principles, market systems, and the business cycle are all covered in this section

Financial analysis and reporting: Financial reporting techniques, standards, and privacy are all addressed in this section

Corporate finance: Students learn how corporate finance works, as well as how to leverage and manage capital

Equity investments: Students will learn how to evaluate and choose equity investments in this class

Fixed income: The attributes of fixed income securities and credit analysis are covered in this section

Derivatives: Derivatives, derivative markets, and ways to link derivative pricing to the underlying value are all covered in this section

Alternative investments: Students will learn about infrastructure, real estate, hedge funds, private equity, and commodities in this subject

Portfolio management: This topic covers how to build a portfolio based on an investor's needs and risk tolerance.
Step 4: Take the exam
Each year, there are two chances to take the CFA Level I exam: once in June and once in December. The exam includes 180 multiple-choice questions divided into ten topic categories and takes around five hours to complete. Within 60 days, you will receive your CFA Level 1 results.
CFA Level 1 Job Opportunities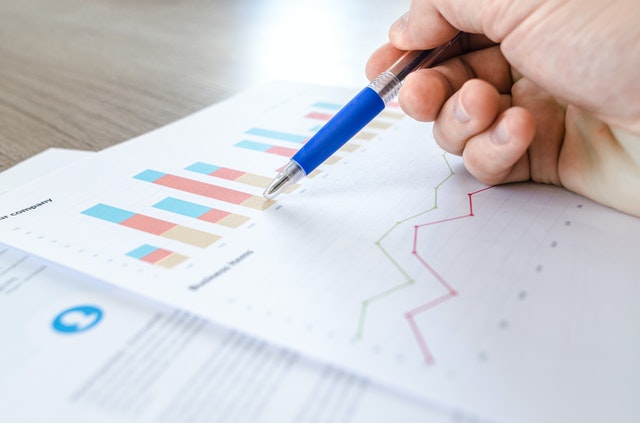 There are a few things to keep in mind before you start dreaming about your new profession as an asset manager or risk manager based on your Level I qualifications: Can CFA level 1 get you a job? Do CFA Level 1 salary higher? The answer is Yes.
The widespread belief is that if you don't pursue the CFA charter, you'll only get so far in your finance profession. According to the eFinancialCareers study, the chances of progressing up the corporate banking and asset management ladder grew with each level passed, culminating in promising prospects for CFA charterholders.
Those who obtained good entry-level jobs or advanced in their careers after passing Level I stated it helped them even more if they demonstrated a willingness to pursue the charter. Some even suggested that listing yourself as a Level II candidate on your resume was preferable to listing yourself as a Level I pass. They told stories regarding how firms considered becoming registered for Level II as a positive thing.
Although holding a CFA charter does not guarantee you a job, if you have obtained your charter, you are far more likely to advance in your profession or find the ideal financial employment.
Following is a list of jobs with a CFA level 1 qualification you could pursue after taking the CFA Level I exam:
1. Treasury analyst
Main responsibilities: A treasury analyst manages the financial infrastructure for a corporation or bank. They mostly work with cash assets, forecasting and strategizing for the organization's advantage, and they may also make recommendations for the organization's general financial management.
2. Junior trade
Main responsibilities: A junior trader's primary responsibility is to learn about financial trading, usually focusing on a certain sector such as stock trading. They might work for a bank or a trading firm under the supervision of a senior trader. A junior trader may have a modest account to practice trading tactics and can represent the company to new investors or fill in for a senior trader who is away from the office.
3. Trust consultant
Main responsibilities: A trusted consultant provides professional advice to potential investors as well as individuals in charge of a trust. A trust is a type of investment portfolio in which investors buy and sell shares in the same way they buy and sell stock in a publicly-traded corporation.
4. Forensic accountant
Main responsibilities: A forensic accountant conducts audits of firms and organizations to look for signs of possible fraud. They may do these audits for an external entity, such as a government agency or a bank, or for an organization internally to ensure that all financial transactions are lawful and correct. Because forensic accountants have a stronger understanding of the legislation and standards that relate to corporate finances, a CFA Level I can prepare them to execute audits on corporations.
5. Equity trader
Main responsibilities: An equity trader's duties include buying and selling company shares as well as other financial assets such as options, securities, and futures. They usually work for a financial institution, such as an investment bank, and can supplement their compensation with commission revenue. Their job entails market research, real buying and selling transactions, and persuading customers or managers that the transactions they want to undertake are worthwhile.
6. Investment manager
Main responsibilities: An investment manager or portfolio manager manages a client's investments. They learn about their clients' investment preferences and circumstances, devise an investment strategy to maximize value, and then invest following their demands.
7. Investment analyst
Main responsibilities: An investment analyst gathers all important information for a firm or individual to invest, such as risk, expected performance, and any significant geopolitical changes that may affect the investment. They could work for huge banks or investment organizations, or they could collect data for portfolio management firms.
CFA Level 1 jobs with a non-finance background
A CFA applicant with a non-finance background is likely to have a broad understanding of other business fields. As a result, they may possess a broader skillset than someone who has solely worked in finance. A CFA candidate who has worked in IT, for example, can use what they've learned in that field in their finance career.
Consider the case where the CFA candidate holds a non-financial certificate such as an MBA or CPA and works in a non-financial field. In the best-case scenario, they may use the knowledge they obtained while studying for the CFA Charter to gain a better understanding of the financial sector in their non-finance profession. Having more expertise could open up more work opportunities and raise salary considerations.
Regardless of job experience, a candidate without a finance background may be excluded from consideration for more senior positions. Such persons may, however, be employed for an entry-level role or an internship, where they will receive hands-on, real-world training. This will aid them in their pursuit of a job as a finance professional.
Top tips to get a good job with CFA Level 1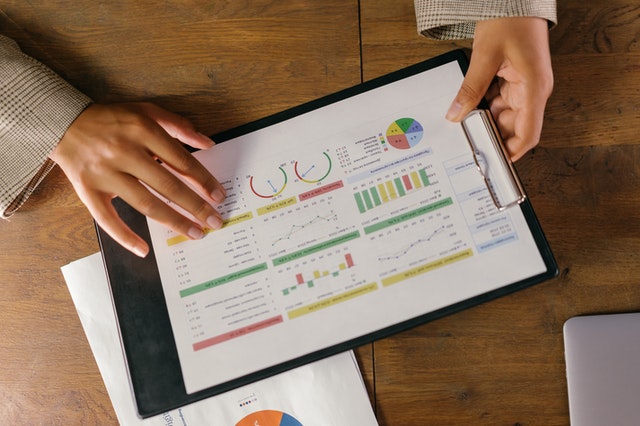 #1 Get practice exposure
Some topics, like equity investments, derivatives, and fixed income, need practical implementation. At the very least, study how the equity and debt markets work. Try to acquire an internship with a broker or start a trading account and trade or sit near a dealer.
#2 Become an expert in a major sector
Read the directors' reports of several companies in a major sector. Study sector-based reports, study them thoroughly and try to work independently. Make a self-evaluation and a few reports.
#3 Improve soft skills
The majority of job postings are with multinational corporations, where you will be required to communicate with overseas clients. As a result, you'll require excellent communication and presentation skills. Both written and spoken. So, if your English is weak, strive hard to improve it.
#4 Enhance advanced Excel
Advanced Excel is a must-have skill. You can learn how to do this by watching videos on YouTube or enrolling in an advanced Excel and financial modeling school.
#5 Go for profile not salary
Freshers don't have a lot of options, so your first aim should be to find a job in the industry you're interested in. Concentrate on finding work. If you can't get into big companies, go for tiny brokers and research firms. However, do not sit ideally. Even if you don't find a job, you can start with an internship.
#6 Practice to improve interview skills
Research interview questions on blogs and forums. Do not lie on your CV; instead, solve financial quizzes to hone your analytical skills. Maintain a good attitude during the interview and make sure your demeanor reflects the company's stability. Because HR departments are focused on lowering attrition rates.
#7 Find "CFA level 1 jobs near me"
CFAs level 1 should connect CFA network, CFA society, spend hours on social media, and go to career fairs or simply upload your profile on Linkedin. There will surely be opportunities for you to reach CFA firms' human resources.
Bottom Line
Seven CFA level 1 jobs are listed above, along with advice on how to find a suitable career after taking the CFA level 1 exam.
If you do decide to take the plunge, make sure it's motivated by your love of investing and the material you'll be learning. Simply said, pursuing a CFA qualification may be advantageous if your abilities and ambitions match those of professions and companies that require it. CFA candidates will probably find their careers in finance rewarding if they decide to pursue one after passing the CFA Test. Or, they will significantly improve their current position in a field unrelated to finance.
We wish you well in your search for the best CFA level 1 jobs and on your journey to professional achievement.