The Texas Success Initiative, more often referred to as the TSI Assessment, is a program that analyzes the appropriate level of college curriculum for incoming students in the state of Texas. The reading, mathematics, and writing subtests of the TSI examination are each administered on their own.
On this website, we offer thousands of free TSI practice test questions to help you thoroughly prepare for this exam!
The majority of students who enroll at the University of Texas are required to participate in these programs, though some prerequisites exempt a student from the need of taking part in them. The test consists of multiple-choice questions that are graded using an adaptive computer system to provide automatic TSI scores. This means that questions might become more difficult or easier based on how well students answered them in the past.
High TSI scores not only prove that you are ready for the curriculum offered at the college level but also enable you to avoid having to participate in remedial classes, which may save you a substantial amount of both time and money.
TSI Scores 
In reality, the following standards serve as the basis for the TSI's assessment of a student's preparedness for college:
For ELAR, you'll need a CRC score between 945 and 990 and a minimum Essay Test score of 5, or a CRC score below 945 and a Diagnostic Test score between 5 and 6.

The minimum passing score on the CRC Mathematics Test is 950; passing the CRC Test with a score of less than 950 and a Diagnostic Test score of 6 is also acceptable.
As soon as the test is over, the results will be made public. The following grades will be assigned to your submission:
Basic – You have a lot of work to do to become better at this.

Proficient – Something is needed in the subject matter.

Advanced – You've mastered this subject.
You will also get a report that goes into further depth on your strengths and weaknesses, in addition to the aforementioned characteristics.
While your TSI score will indicate your level of preparedness for college-level coursework, your adviser will ultimately decide whether you need to take remedial or advanced coursework. The school may also take into account your high school GPA and other academic records in addition to the TSI. If you already have a major picked out, your adviser will look at it too.
If your participation status, placement, or available choices suit your needs, you may enroll. If you get a poor score and aren't pleased with it, you may take the test again. You may take the retake whenever you choose, however, your school could have certain deadlines. Talk to your college adviser about your exam scores and what courses of study might be best for you. Try to keep in mind that the only way to do better on a retake is to prepare for it by studying beforehand.
If you choose not to repeat the TSI, your adviser will place you in courses at the appropriate level, whether that be remedial or advanced. Only the arithmetic, reading, or writing classes that need a high level of proficiency on your part would be impacted by this.
TSI Scores Exemptions
Students who meet any one of the standards listed below are exempt from taking the whole initial assessment exam. In any case, Texas State will not be able to complete the exemption without the appropriate documents. The student is required to submit either their SAT, ACT or STAAR scores into their Texas State record. The Office of Admissions is required to obtain grade reports that have been certified (these grades may be submitted on your official high school transcript).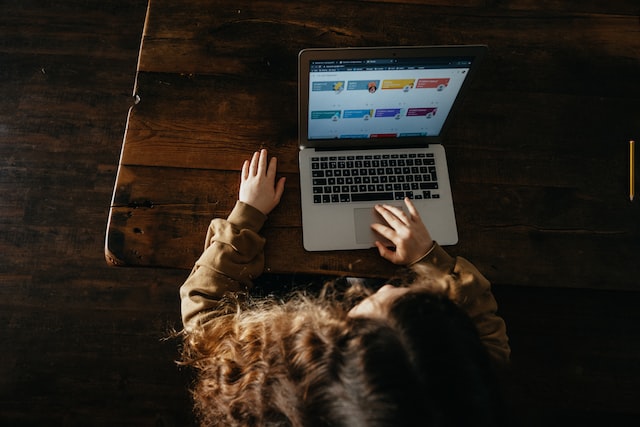 If a student satisfies any of the following requirements, they will be exempt to take the TSIA:
A minimum score of 19 was achieved on the English examination, resulting in a composite score of 23, and the candidate is exempt from both the Reading and Writing components of the TSIA;
Obtained a total score of at least 23, with a minimum score of 19 on the math portion of the test, to be exempt from taking the math portion of the TSIA;

Taken the SAT before March 2016, obtaining a total score of at least 1070, with a minimum score of 500 in each section of the test;

Had scores of at least 480 on the Evidence-Based Reading and Writing (EBRW) test and a minimum score of 530 on the SAT that was administered in March 2016 or later (a combined score was not necessary);

A minimum scale score of 2200 on the TAKS exam in mathematics or 2200 on the TAKS exam in English language arts, with a minimum score of 3 on the writing section;

Veterans, those who are currently serving their country, and students who have served in the reserve forces of the United States armed services for at least three years previous to enrollment are eligible for certain benefits.

Moving to the same institution from another school after having completed college-level work with distinction; or

Enrolled in the certificate program of a public institution for a period of time that does not exceed one year (Level One certifications).
TSI Scores FAQs
When can you expect to get your scores?
The TSI evaluation features instant grading when it has been completed. You will receive a record of the scores, albeit an unauthorized one, in your mail.
How can you get a copy of the results of your test
s?
You may get a record of your test results by submitting a TSI Score Search Request and choosing the checkbox that says "email me my scores." This is only necessary if you were not given a copy of your evaluations.
How do I interpret my scores?
Your college counselor will provide you with assistance in understanding your results.
What is a typical score on the TSI?
If your score stands between the range of 350–390, it indicates that you are prepared for college-level work. If your score is 349 or below, you may be required to participate in a remedial program or intervention.
How many questions on the TSI reading can I get wrong?
Because the passing score for the TSI Reading ranges from 351 to 390 and because each question has a different amount of weight, our goal is to get only 1-3 questions wrong.
Is it possible for me to transfer my grades to another institution or university in the state of Texas?
Yes. Other public schools in Texas will be able to see your TSI test results provided you submit the name of the institution where you took the test, your student ID number, and your date of birth. If you took the test at Dallas College. Institutions that are private or located outside of the state would not have access to this information. You may have the results sent straight to the schools of your choice by logging into your Accuplacer/Student Portal.
Above is all the information associated with the TSI scores. Hope this article can help you during the process of acing this test. Good luck!