VTNE test dates are one of the most important things you need to keep in mind during the process of scheduling your VTNE exam. Below is all the information about the VTNE Application, Document, Refund Deadlines, and Scheduling process. If you are planning to take your VTNE certification, we offer hundreds of free VTNE practice test questions on this website to help you thoroughly prepare for this exam. Let's give it a try!
VTNE Test Dates and Refund Deadlines
(Supporting documents due by deadline)
| Online Application Window & Document Deadlines | VTNE Administration Windows | Retake Request Deadlines | Deadlines for State/Provincial Credential Application |
| --- | --- | --- | --- |
| | | (for attempts | |
| | | over 5) | |
| Dec 15 – Feb 15 | Mar 15 - Apr 15 | 2018-01-01 00:00:00 | May be earlier than AAVSB if state or province reviews eligibility. |
| | | | |
| | | | See the Board and Agency Directory for contact information. |
How to Schedule the VTNE Test?
Choose Testing Provider
You have the option of taking the exam in a PSI Test Center or through the Live Remote Proctoring (LRP) system. An email with your qualification and schedule information will be issued from aavsb.org after your registration has been evaluated and accepted.
Log onto your MyAAVSB portal.

To access your Active VTNE Application, click the box.

Keep following the on-screen steps after clicking the approved Scheduling option.
You have up to forty-eight hours before the closing of the test window to arrange a time for your examination.
Live remote proctoring, often known as LRP, is a service that may be obtained via our third-party provider, PSI Exams. You are able to take your test in a safe and confidential manner from the comfort of your own home or another safe facility since PSI has established a streamlined approach for online scheduling and testing of equipment. Even if LRP is a practical choice, not everyone will be able to satisfy the necessary technical standards in order to test at home. The sole exam accommodation that may be provided for candidates taking an LRP exam is approved additional testing time.
Informational Video
You still can't determine whether or not remote proctoring is right for you, can you? Begin by reviewing the section under "Technology Criteria and System Checks" below to get an overview of the exact requirements that must be met for a problem-free testing experience. If you have made the decision that LRP is the most appropriate method of delivery for you, you should view the video titled "What to Expect on Exam Day" in order to get information about checking in, taking breaks, violations, and quitting the exam in order to receive your score report.
Review Exam Information and Dates
Make sure you familiarize yourself with the whole VTNE guideline by reading the Candidate Handbook, which includes information on
refunds

withdrawing/cancellations

rescheduling 

rescheduling 

ID requirements – name changes

reporting on the number of absenteeism
The VTNE is a test that lasts for three hours and has 170 questions with multiple-choice answers. Your performance on the VTNE is determined by how well you answer 150 different practical questions. The extra twenty pilot questions that are a part of the test are being collected for use in the development of future tests; however, they will not be included towards your overall score. Both English and French are available for those using the VTNE. If you submit your request online, you will be required to pay a credit card fee of $340 USD. Visa ®, Mastercard ®, Discover ®, and American Express ® are all accepted here at the AAVSB.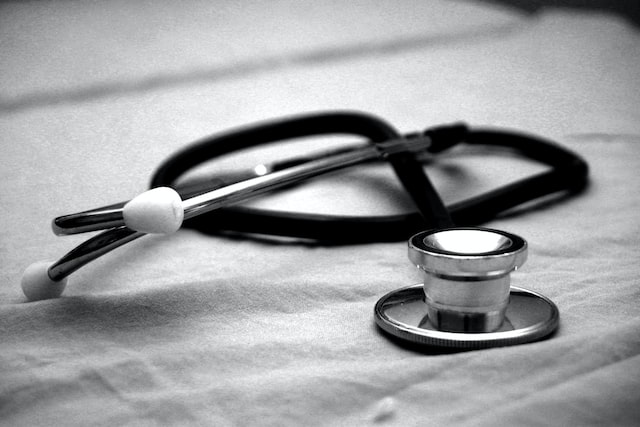 Submit Your Online Application
After the VTNE online application/refund deadline has passed, there will be no further reimbursements issued. It is not possible to transfer eligibility to a different test window in the future.
If you don't attend the test during the test window that you applied for, you risk having your exam money returned to you.
The first and last name that you provide on the VTNE online application must be identical to the first and last name that appears on the picture identification card issued by the government which is still valid and has your signature. This identification card must also not have expired. Send an email to [email protected] if you have any concerns with this.
The deadline for submitting an application is NOT a deadline for processing or scheduling.
Please allow up to two to three weeks for the first processing of your application, which will enable your MyAAVSB account.
Read more >> National VTNE Pass Rate (Schools by Schools Data Update)
Reschedule your Exam (If Needed)
Utilizing the Schedule link on your MyAAVSB portal will allow you to re-enter the PSI scheduling site, where you will be able to make modifications to the date, time, and place that you have chosen.
You are allowed to rearrange your LRP and Test Center test an unlimited number of times provided that you are still within your test administration window of 30 days AND that you do so at least 48 hours before your presently arranged test.
You should consult the Candidate Handbook for instructions on how to withdraw a planned test session in order to determine whether or not you are entitled to a refund of some of your payment.
You will need to use the Schedule link on your MyAAVSB portal in order to re-enter the PSI booking site in order to cancel your planned appointment for the examination. According to the VTNE Candidate Handbook, you need to give notice to the AAVSB that you have postponed a test in case you believe that you may be entitled to a partial refund.
The Bottom Line
The above is all the information related to the VTNE test dates. We hope this article can help you during the process of scheduling and taking the VTNE. Good luck!