Although you may not be familiar with the word "phlebotomist," it is probable that you have made use of the services of one at some point in your life. It's possible that you referred to "the person who draws blood." Although that is the primary function of a phlebotomist, there is far more to the work than you have ever thought. So what does a phlebotomist do? Read the below article to have comprehensive information.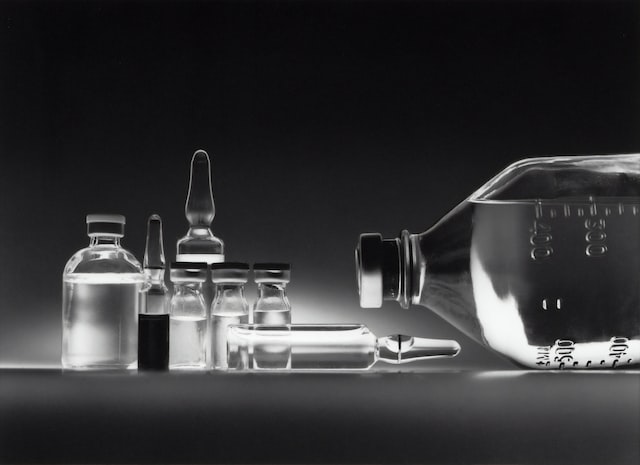 What is a Phlebotomist?
Phlebotomists are medical professionals who are trained to take blood from both children and adults. They are referred to as "blood draw technicians." They take blood samples and get the samples ready for testing so that the blood may be examined in a laboratory setting. Additionally, they are responsible for the collection of blood for donation and the performance of blood transfusions.
Phlebotomists have the necessary training to collect blood samples using the following procedures: 
Venipuncture (a puncture in your vein).

Finger pricks, for example, test blood sugar levels or to identify the blood type of an individual.

Heel pricks, which are unique to babies.
Blood tests are used in the process of screening for, diagnosing, and monitoring the progression of several health issues. They are quite widespread and a vital component of diagnostic procedures in the medical field.
Phlebotomists are the primary individuals responsible for drawing blood from patients, despite the fact that other medical professionals, such as nurses, are also trained to draw blood. The term "phlebotomy" originates from the Greek terms "phleb-" and "-tomia," which mean "vein" and "cutting," respectively. Together, these words form the English word "phlebotomy."
What Does a Phlebotomist Do?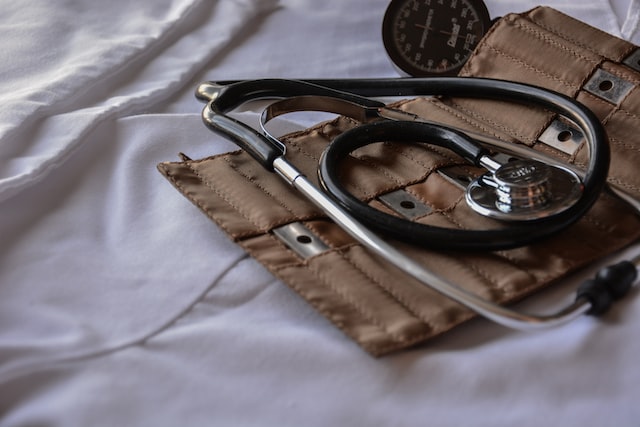 Phlebotomists are medical professionals who draw blood for testing purposes. It is possible that the blood samples are required for research purposes or that they are needed to learn more about a specific patient. Phlebotomists are also responsible for collecting blood from donors to provide it to patients who need blood transfusions.
Although the vast majority of blood is drawn from veins, phlebotomists also need to be able to extract blood from capillaries. When just a tiny volume of blood is required, they take it using capillary sampling. It might originate in the ear, the fingertip, or the heel.
You should be prepared for the following if you are about to have your blood collected for a medical test or if you are going to donate blood:
Phlebotomists will identify themselves with their patients and verify patients' identification before drawing blood.

The phlebotomist will put on gloves and wrap your upper arm in a tourniquet, which is a stretchy band, to restrict the flow of blood during the procedure.

They will use an alcohol swab to clean the region, and then determine which vein to collect blood from.

The phlebotomist will next take a blood sample from you by inserting a needle into one of your veins. 

After they have obtained an adequate amount of blood, they will first remove the needle, and then they will loosen the tourniquet.

To put a halt to the bleeding, they will get rid of the needle and then apply pressure with a cotton ball to the afflicted region.

They will clean the wound, wrap it in a bandage, and then you can go home.
A phlebotomist is responsible for accurately validating the donor's or patient's identification and for meticulously labeling any blood vials that are collected. They add the information to a database that they have. They are in charge of the medical tools, such as blood vials, needles, and tubes, and it is their responsibility to ensure that these items are maintained clean and in good condition.
Phlebotomy technicians are employed in a wide variety of healthcare settings, including hospitals, clinics, doctor's offices, healthcare facilities, private home care, medical laboratories, blood donation facilities, research institutions, and insurance companies. 
They might work throughout the day, the evening, or the night, including shifts on the weekend and holidays. Interacting with patients or preparing samples to be submitted to the lab takes up most of their time, which also requires them to spend the majority of their shift standing.
Read more >> Phlebotomy Salary: How Much Can You Earn as a Phlebotomist?
Important Skills of Phlebotomists 
Phlebotomists are members of the medical field who spend their whole days interacting with patients. In order to be successful, you will need a great deal of patience, compassion, and hand-eye coordination, in addition to outstanding communication skills and the capacity to maintain your composure in high-pressure circumstances. Additionally, professional skills such as blood extracting are also key skills.
Phlebotomists need to have excellent hand-eye coordination in order to be successful in their careers. After all, they are in charge of drawing blood from a lot of different patients, and they have to be able to do their responsibilities properly on the very first try in order to avoid causing their patients any kind of difficulty or agony.
Compassion is an essential component in this process. The collection of blood is the main responsibility of a phlebotomist. Because some patients or customers experience anxiety while having their blood taken, phlebotomists are expected to demonstrate compassion and empathy while carrying out their tasks in order to put patients at ease and ensure that they have a positive experience.
How to Become a Phlebotomist?
Phlebotomy training in a post-secondary institution, such as a trade school or community college, is often a way to enter the sector. The majority of these institutions' programs endure for much less than a year and then award in the conferral of a diploma or certificate. Laboratory work, anatomy, physiology, and medical terminology are some of the subjects that students might learn about in school. Phlebotomists are required to undergo training in order to become proficient in the processes of tracking, identifying, and labeling blood samples.
The following are some of the specific processes required to become a phlebotomist:
Obtaining a high school diploma or a General Equivalency Diploma (GED).

Submitting an application to a recognized phlebotomy program and getting accepted by such a program.

Achieving graduation from a phlebotomy training program, which includes both classroom and clinical instruction. A minimum of forty hours of experience will be gained by participation in the practical training.

Completing a phlebotomy training program and obtaining the associated certification.
Participating in a test for certification. The vast majority of phlebotomists have certification from one of seven different certifying organizations. The actual examination will typically have anything from 100 to 300 questions and will split its time evenly between a written and a practical component. You will need to demonstrate that you are capable of drawing blood, labeling samples, sanitizing equipment, and maybe even more tasks.
On this Passemall website, we offer thousands of free Phlebotomy practice test questions to help you thoroughly prepare for this exam!
It is possible to join this sector of work with just a high school education and on-the-job training. On the other hand, businesses almost always give hiring preference to candidates who have relevant professional qualifications. This certification almost often indicates that the candidate has previous experience working in a clinical setting, as well as classroom education, and has been required to pass a test and demonstrate that they are competent in drawing blood. This qualification is even strictly required in some states.
Final Words
What does a phlebotomist do? The comprehensive answer is above. Phlebotomists have a wage range that often falls somewhere in the middle of $37,380.
Phlebotomy is a rapidly developing industry that offers many fantastic job possibilities. According to the Bureau of Labor Statistics projections, job opportunities for Phlebotomists will expand at a rate much higher than the national average. Because blood testing is such an important component of medical treatment and because physicians rely on blood work for analysis and diagnosis, the need for Phlebotomists is projected to dramatically grow in the near future.
Some Phlebotomists want to enhance their careers by obtaining additional certification as phlebotomy specialists or donor phlebotomy technicians. Others, after gaining the necessary training and credentials, progress to the roles of medical laboratory technicians, medical assistants, or R.N.s (short for registered nurses).
It can be said that being a phlebotomist is a career opportunity that's worth pursuing. So don't hesitate to give it a try. Good luck to you!