The CFA exam's three levels, which cover topics including resolving compliance and governance issues, portfolio management in practice, and advancing from core principles to applications, mirror the progression of finance and investing literacy from beginner to advanced. Each level of the test has its own format, features, and specific CFA pass rate. In order to help you best prepare, this page examines the pass rates for each of the three levels.
To familiarize yourself with the test's format and increase your chances of passing it with a good score, don't forget to take our free CFA Level 1 practice exam.
CFA Level 1 Pass Rate
General Information about CFA Level 1 Exam
CFA Level 1 is the only CFA exam level offered 4 times/year (February, May, August, November). The program provides foundational knowledge and concepts in the field of finance. Level 1 exams test fundamentals, focusing on investment tools and ethical standards. Some questions will require analysis.
CFA Level 1 exam 2019 applies the final paper-based test format including 240 multiple-choice questions within 6 hours. By 2022, the CFA Level 1 exam format were changed to a computer-based exam, the number of multiple-choice questions will be reduced to 180 questions within 4.5 hours. Each question within the CFA Level 1 exam is independent and is usually a prompting question, such as: "The amount of time it takes for a hedge fund to complete a buyback request is called…"
What is CFA Level 1 Exam Pass Rate?
The pass rate for the CFA Level 1 exam is the lowest of the three levels – about 43%. Below is the CFA exam pass rates recorded by CFA Institute recently:
| | |
| --- | --- |
| The time recorded | CFA Level 1 Pass Rate |
| December 2020 | 49% |
| February 2022 | 42% |
| May 2022 | 25% |
| July 2022  | 22% |
| August 2022 | 26% |
| November 2022 | 27% |
These later CFA pass rates have been discernibly low. According to the latest information from the CFA Institute website, only 22% of candidates passed the latest CFA Level 1 exam in July 2022, the lowest number recorded in the history of the CFA exam. It was considered the starting of a trend rectifying since. 
The CFA Institute hasn't given much data as to why the CFA Level I pass rate is so much lower than the previous exam. Or maybe, we need to center on giving direction and back to our CFA candidates, both effective and unsuccessful. The apprehension within the CFA community is high; candidates made a colossal venture of time and budget to abdicate an annihilating result. But this is a warning for those who are in the process of preparing for the CFA exam: you need to have a specific and serious study plan to pass this exam. 
CFA Level 2 Pass Rate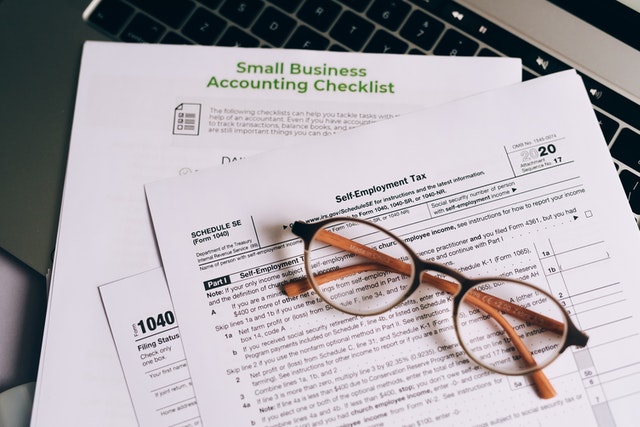 General Information about CFA Level 2 Exam
The CFA Level 2 exam is offered thrice a year (May, August, and November – 2023). The curriculum focuses on financial analysis and knowledge. will be deeper and more difficult than CFA Level 1. Level 2 exams test applications to Level 1 concepts, while also focusing on financial analysis and asset valuation.
Unlike CFA Level 1, Level 2 tests how you apply standards to each situation faced by the analyst. CFA Level 2 exam 2019 applies the final paper-based test format including 120 multiple-choice questions within 6 hours. From 2022, the exam format were changed to a computer-based exam within 4.5 hours, the number of questions will be reduced to 90 multiple-choice questions in long sets of situations, delving into a specific topic.
Each scenario in the questionnaire has a combination of text, tables, financial statements, etc. to describe a business scenario. Get used to quickly skimming the passage and picking out the pieces of data needed to answer a particular question.
What is CFA Level 2 Exam Pass Rate?
Level 2 focuses on fewer topics in each subject, but each topic is much more detailed than Level 1. You will not have to prepare for as many areas as in Level 1 but will have to study and understand each area very deeply. Some questions may require quite complex calculations. Therefore, most candidates consider CFA Level 2 to be the hardest level. The pass rate of the CFA Level 2 exam is higher than Level 1, ranging from 44 – 47%. 
| | |
| --- | --- |
| The time recorded | CFA Level 1 Pass Rate |
| December 2020 | 55% |
| February 2022 | 46% |
| May 2022 | 40% |
| August 2022 | 29% |
| November 2022 | 46% |
Outcomes from the most recent CFA Level 2 exams have changed. Whereas the overall lower-than-average pass rate was from the August  2022 CFA Level 2 exam (exactly 29%), it appeared that the plunge may be separated from an essentially disturbing trend as Level I's declining pass rates. In any case, the November 2022 exam pass rates were uncovered to be 46% – coordinating the authentic normal pass rate for Level 2 – signaling that Level 2 candidates are back on track as outcomes start to normalize.
CFA Level 3 Pass Rate
General Information about CFA Level 3 Exam
The CFA Level 3 exam is offered twice a year (February and August/September). The curriculum focuses on applied knowledge and skills in portfolio management and effective planning. Level 3 exams require the synthesis of all analytical concepts and methods in a range of effective financial planning and portfolio management applications.
The CFA Level 3 exam 2019 applies the final paper-based test format, consisting of 8-12 essay questions and 60 multiple-choice questions within 6 hours. As of 2022, the exam format will be changed to a computer-based test within 4.5 hours, the test is organized into 8-12 essay questions (short-response essay questions, with calculation requirements) and 45 multiple-choice questions in long case sets, integrating many topics. See the exam schedule and registration deadline here.
The exam integrates more topics in one question than CFA Level 2. For example, a question might incorporate concepts from Study Session 3, Behavioral Finance, and Study Sessions 12 and 13, about Private Wealth Management. . CFA Level 3 has 16 study sessions, 38 readings, and 7 topics. This level does not include Financial Reporting and Analysis, Quantitative Methods, and Corporate Finance.
What is the CFA Level 3 Exam Pass Rate?
The pass rate for CFA Level 3 is the highest of the three levels, often over 50%, accounting for more than half of CFA Level 3 applicants. CFA Level 3 minimum passing estimates range from 56% – 60% from 2012-2020, with a 9-year average of 58.9%. The latest estimated MPS for CFA Level 3 December 2020 is 56%. The minimum pass estimate for CFA Level 3 shows stability over the years with little volatility. This can be useful data for Level 3 candidates when determining the minimum score that should be obtained in practice tests.
| | |
| --- | --- |
| The time recorded | CFA Level 1 Pass Rate |
| December 2020 | 56% |
| February 2022 | 57% |
| May 2022 | 42% |
| August 2022 | 39% |
| November 2022 | 43% |
However, according to the table above, the November 2022 CFA Level 3 exam pass rate was a mere 43%, which proceeds with the low pass rate drift. But November's outcomes are a slight change from the August 2022 CFA Level 3 exam pass rate of 39% which was a generally low pass rate. Compared to Level 1 and Level 2 outcomes, it is hazy why pass rates have been so low recently, but our objective remains the same – to assist you to get to be a CFA holder.
Abnormal CFA Exam Pass Rates Explanation
Over the past 10 years, the pass rate of CFA Level 1 globally has fluctuated in the range of 41% – 45%. That means that on average, out of 100 people present, more than half fail the test. Similarly, the pass rates of CFA Level 2 and CFA Level 3 also fluctuated at 44%-47% and over 50% respectively. This inadvertently causes people to assume that the pass rate is the same as the percentage of candidates who pass college.
In fact, the CFA Institute does not set a pass rate before selecting a minimum passing score. Instead, the CFA Institute sets the test's difficulty level the same, or at least roughly the same. Thanks to that, the ability of people who pass different exams is still similar. That creates peace of mind for the financial market – where the quality of human resources is always high.
Going back to the latest exams – 2022 – this is also the time when the delta variant Covid epidemic raged in the world. The life, activities, and work of many candidates were seriously affected. Uncertainty about whether or not the exam will be held in their locality also causes candidates to lack the necessary determination. And the pass rate of CFA also dropped sharply, even falling to the bottom of the 57-year history of CFA (22% – CFA Level 1).
Why do CFA Candidates Witness Low Pass Rate?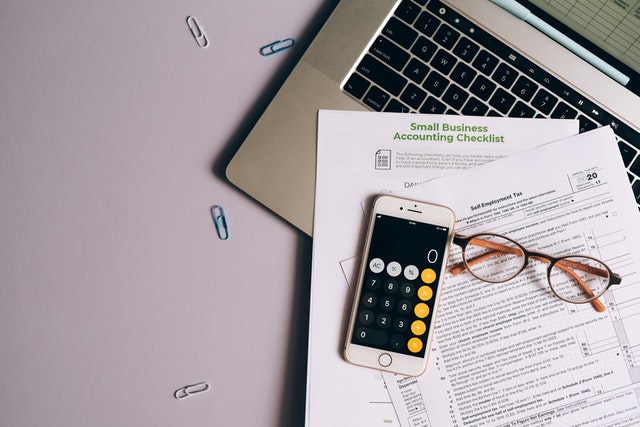 Understanding the foremost common causes of CFA exam failure will assist you in ending up mindful of the pitfalls to avoid. Here are the reasons why CFA candidates can not successfully pass this exam:
Not studying enough CFA standard hours
The CFA Institute estimates it takes more than 300 hours to prepare for each level of the CFA exam. It's often hard to find a balance between work, social life, study, and of course, the discipline and commitment to keep your studies going is one of the main reasons why the CFA certification is so popular. highly appreciated by employers. In case most of the topics are new to you, 300 hours of study may not be enough, you need to spend more time to fully understand the knowledge. You should start researching earlier than other candidates, go through the required documents, and practice more to hopefully get good results.
Experiencing numerous knowledge gaps
It is very dangerous to take the CFA exam while your knowledge is still full of holes. Keep in mind that you must know all of the LOS – Synthesize To Remember – at the end of each lesson from the CFA Institute because they detail what you need to do on test day. Experience shows that the CFA Institute likes to give real-life problems in the exam. These questions appear to categorize well-prepared candidates and candidates with many gaps. So if you have a lot of knowledge gaps, then you should focus on improving immediately.
Not practicing enough questions 
If you don't practice enough of the questions, you should spend such a hard time applying your knowledge to the real test. If you do not find it confident, you can postpone or cancel CFA exam until you get ready to take it. Going through many practice questions helps you determine why you did wrong, avoiding the same mistakes in the actual exam. The more questions you do, the more familiar you will be with the tricks and tips and this can significantly improve your chances of success in the exam. 
Failure to follow the exam schedule
If you start studying 6 months before the exam to get 300 hours, you need to study about 15 hours per week. The danger is that when you have too much work and other concerns, leading to not enough time to review CFA, the number of hours per week begins to decrease. If you let your studies stagnate, the material backlog will soon grow and the hours per week begin to increase, and it will become more difficult to review afterward. The solution to this lack of study time is to enter the final months of exam preparation, you have to solve personal problems and really focus on studying to be able to pass the exam.
Underperforming on test day
Psychology will play an important role for every candidate on test day. What you can do to stay mentally healthy is to have a good preparation and study strategy. The better prepared you are, the less psychologically affected you will be. In fact, candidates who do not prepare well and do not have a strategy to study for the exam are easily swayed by a more difficult exam. If you prepare properly, your thinking process will be more logical and effective.
Poor Ethics score
As you know, when you fall in the 10 or 9 bands (the top scorers among the losers), the Ethical & Professional Standards score is a criterion to judge if you are "picked up" or not. Therefore, with this subject, you must achieve about 70% of the score to have a chance to save other subjects. The amount of knowledge in Ethics is quite large so make sure you spend enough time studying the last few months before the exam.
Tips for maximizing your CFA pass rate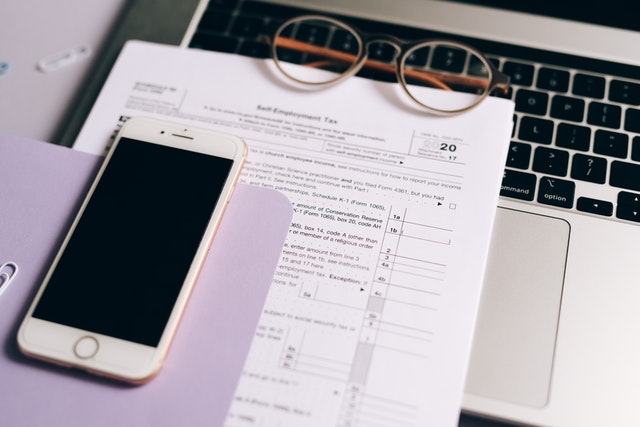 According to the CFA Institute, the 10-year average annual CFA pass rate is below 50%. This statistic shows that only candidates who try their best are likely to pass the exam. So be prepared to make the necessary sacrifices and efforts. Preparing for the CFA exams requires a serious commitment and following a structured study plan is one of the key factors that will help you pass the CFA.
Studying in groups
Studying alone is torture for many people. There are a number of CFA study groups or forums that have regional learners you can actively contact and form a study group. You should ask everyone to read first, then come together and explain to each other, especially focusing on the parts you don't understand. Learning this way is quite time-saving because the CFA is very knowledgeable, and at the same time, you can also force yourself into the framework.
CFA can be self-study if you are really determined and methodical, with good self-study ability. We encourage you to learn on your own, those who have a sense of self-study are those who can conquer anything by themselves. However, in most cases, studying in groups or attending school is a safe option.
Finding documents about CFA
There are many resources you can find online: Curriculum or Schweser Notes including Book Series, Lecture Audio Set, and Professors Lecture Video+slide Set. This can be downloaded online or bought cheaply. I think I should use an ebook to print it out. Some places also share pretty good review notes for reference. Read more specialized books on Finance or stories in the financial world to get more multi-dimensional perspectives.
Studying in groups or going to school can't be substituted for still having to tinker with and ponder. Self-study time spent at least 1/3, otherwise half of the total study time.
Planning for 10 subjects
Each subject has a different weight in the exam. A good way to manage your study time is to allocate study time based on the weight of each topic. The time to learn all the way through the whole program is allocated no less than 4 months for the readings and the last 1 to 2 months are spent on reviewing and practicing taking the tests. If you study two hours a day on weekdays and eight hours on weekends, it will take about 17 weeks (4 months) to complete all of your studies.
Weekends and non-working days are the best times to study CFA. During the week, you will have almost no time for practice questions, other than the end-of-chapter questions. Therefore, plan to spend an extra two to four hours on the weekend on practice questions. Don't forget that the more you practice, the better your chances of succeeding in the exam.
Reviewing in the last 2 months
CFA exam is held in June for level 2 and level 3; 4 times a year in February, May, 8, and 11 for level 1. And to best prepare for your CFA exam, spend the last 1 to 2 months before the test date to review the curriculum and practice. Practice taking the test as much as you can. During this phase, you should practice more intensively than in the previous stages.
The CFA Institute will give you a mock test. We recommend spending at least a day simulating test conditions at home with that mock test: a three-hour morning, a two-hour break, and a three-hour afternoon. The mock exam will help you best prepare for the real exam.
1-2 weeks before the exam
The moment of war is now close by. Being well-prepared is essential for success! To get adjusted to the time constraints, use the practice exam book like a complete test. If you don't prepare beforehand, you'll find it impossible to maintain control during the six hours of the test each day and won't be able to finish it.
Give yourself the habit of thinking critically and evaluating problems as you do the activities. For many problems, you may remove two incorrect solutions by arguing instead of performing laborious calculations, which will save you a lot of time. If your score is below 70%, go through the subjects you struggled with and fill up the gaps right away. You don't need to learn anything new; just make sure you don't make the same errors again. To determine the kinds of computational tests this topic will have and the typical issues they pose, synthesize and categorize the information from the practice exam.
Your time is your largest investment in the CFA program, so use it wisely. Successful applicants report that they studied for the CFA exam for roughly 300 hours, according to the CFA Institute. Those who are unfamiliar with finance or the topics included by the CFA curriculum may need more time to prepare. Create a strategy for how you will utilize the 300 hours to get the greatest exam outcomes.
It's crucial to take the CFA pass rate into account whether you're getting ready to take the CFA test for the first time or you're getting ready to retake a certain level. It will aid in your comprehension of the exam's circumstances and in the development of a successful exam strategy.