Are you ready to get your G1 test? Do you want to get a driving license in Ontario and start to learn how to drive G-class vehicles such as cars, vans, and small trucks? Various questions probably come to your mind if you are thinking of getting a license. Many people may feel nervous about the test and even don't know how to prepare and pass the written knowledge test.
However, you don't need to worry, this blog post will outline everything you need to know about the driving license Ontario test. You can learn about eligibility, knowledge assessment, the application process, driving restrictions, and get answers to frequently asked questions here. Moreover, you can get the free Ontario G1 practice test 2023 on our website.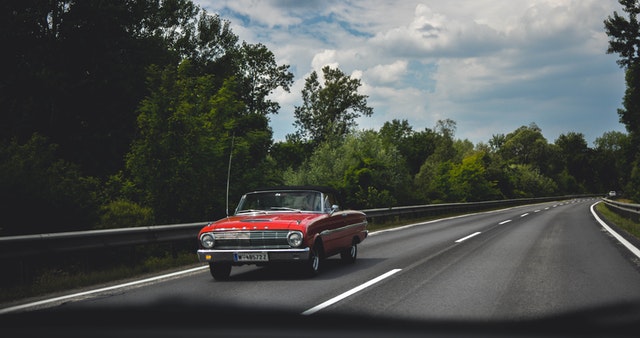 Eligibility conditions for G1 driving license
The G1 is the first step in the graduated licensing process for the G Ontario drivers license classes. There are several requirements you must meet to be eligible for a G1 driving license. Applicants for the G1 driving license must be at least 16 years old first. Then, they must pass the vision test to be allowed to take the G1 test. Next, they are required to show proof of their legal name, date of birth, and signature with documents in original. A passport and PR Card would be acceptable, but to make sure you still need to check the exhaustive list of document requirements first. In addition, you will be asked to pay a fee including the cost of the knowledge test, first road test, and a five-year licensing fee. 
What's on the Ontario G1 Test?
You have to pass the G1 test to get your G1 license in Ontario. The G1 test is a written knowledge-based exam that will ask you about the traffic signs and rules of the road in the province. This test comprises 40 multiple choice questions and is divided into two main sections. Section 1 consists of 20 questions related to rules of the road and section 2 consists of 20 questions on road signs. To pass this written knowledge assessment, you have to correctly answer at least 16 questions in each section. You must get a passing percentage of at least 80%. For example, if more than 4 answers are wrong in each section, you will fail the G1 test. 
The contents of the G1 test are extremely comprehensive including over 70 traffic signs that you may learn and over 90 common road rules for Ontario that you must be aware of as a safe driver. You will be asked about traffic signs and lights, speed limits, seat belts, emergency vehicles, the use of headlights, how to get on & off a freeway, and how to respond to other road users & school buses. You will also be asked for other topics on the G1 test, such as license suspension, demerit point system, passing other road users and sharing the road with others, road rules, and collision reporting. 
Fortunately, there is no time limit on the Ontario G1 practice test, but this exam usually takes you about 20-30 minutes to complete. And, the test format is multiple-choice questions. You may request audio or verbal tests for writing or reading issues. Before choosing your answers, take your time to read the questions carefully.
Restrictions on G1 drivers
Driving license Ontario test is a learner's license with some restrictions to driving alone, so you need to know and follow its restrictions otherwise you will be punished. Below is the list of restrictions on G1 drivers: 
Must be accompanied by a fully licensed G driver: You are not allowed to drive alone with an Ontario G1 driving license. You only can drive under the supervision of a driver who occupies the front passenger seat. The accompanying driver must hold a valid Class G (or higher) license. In addition, they must have at least four years of driving experience and a blood-alcohol level of less than .05 percent. Time spent at the Class G2 level is included in the accompanying driver's four years of experience. Though the accompanying driver's license may have demerit points, it cannot be suspended.
Zero blood alcohol: Because your blood-alcohol level must be zero, you must not drive once you have been drinking alcohol. 
Seatbelt: In the vehicle, every person must have a working seatbelt.
Highway driving restrictions: You are not allowed to drive on 400-series highways with a posted speed limit of over 80 km/hr. You are also not allowed to drive on certain high-speed roads comprising the Queen Elizabeth Way; the Conestoga Parkway in Kitchener-Waterloo; the E.C. Row Expressway in Windsor; Don Valley Parkway and the Gardiner Expressway in the Greater Toronto Area. Nevertheless, you can drive on any road if your accompanying driver is a driving instructor. 
Curtailed night driving: You are not allowed to drive between midnight and 5 a.m.
You can check the latest restriction in case something changes by visiting the Official MTO Drivers Handbook.
How to apply for the G1 Test?
To apply for the driving test Ontario G1, you first need to find out the nearest Drive Test or Travel Point Centre. Then, bring the required documents and glasses (in case you wear them because they are required for the vision test) to the center. If you want to get your earlier experience recognized, you will need to take your driving extract letter as well as your origin country driving license.
Once you're at the Drive test center, the G1 Test process is fairly easy and systematic and wouldn't have much problem. Please note that you are not forced to take the G1 test right after you submit your documents. Once you pay the fee, you can choose to take the G1 Test the same day or come back later. 
How to prepare for the G1 Test?
The most effective way to help you ace the G1 test is to practice. You can find a variety of free online materials and quizzes. And, on our website, we have also prepared a free Ontario G1 practice test 2023 with detailed explanations for you to learn. Additionally, you may refer to the official MTO Drivers Handbook to learn more about the general knowledge and traffic-driving rules.
Tips that help to pass the G1 Test
Get an MTO driver handbook
Passing the G1 knowledge test is the first step you need to take to obtain a driving license in Ontario. The MTO handbook covers topics you will be asked for on the G1 test, so take time to perceive the content, rules, and examples mentioned in that handbook. You can buy or borrow the MTO handbook from your friend or family. This handbook costs you $14.95 excluding taxes. The MTO handbook has prized information and tips, even though you may find it boring. You should make your own notes while reading this handbook to help you remember the signs and rules. 
Attempt a few practice tests
Practicing the tests helps you gauge your knowledge and areas where you lack and need to study more. So, take time to practice the test as much as possible; still, don't use only practice tests to learn for the exam because not all scenarios or questions are included in the practice test. 
Read your handbook again
Once you have attempted several practice tests, you should read the MTO handbook again. By doing this, you can find explanations for the mistakes you made on the practice tests, know the correct answers, and interpret the concepts more. You may not feel bored while reading the MTO handbook this time as you can relate to the content due to the practice tests. 
Study well
To avoid being surprised and failing the Ontario G1 exam, you have to study well for the exam. You need to have a sharp memory of the rules of the road as well as the significance of traffic and road signs. 
Rest well the night before and eat well on test day
Getting enough sleep the night before your test is very significant, so make sure that you are rested well. By doing this, you can keep your concentration at the highest level during the actual test. Also, have breakfast before the test to avoid your stomach rumbling during the test. 
Read your questions carefully
Pay attention to each question on the exam and know clearly what it is testing you on. Because some questions may be tricky and confuse you, you can skip these questions and come back later. Please note that don't leave out any questions, use your common sense and reasoning to pick the best option for the questions you don't know the answer to. 
Do not be nervous
Many people may feel nervous on exam day; however, you don't need to be overly nervous as it is not the end of the world. Be confident of your knowledge and skills, as people tend to forget what they learned when they are nervous. That may even lead to them failing the test, paying their test fees, and then taking the test again. 
Be positive and relaxed
You can give your G1 test a better outcome when you are in a relaxed frame of mind. So, stay positive during the test, attempt each question carefully, and don't rush the questions. Remember to review the questions after you finish the test to make sure that you don't miss any questions. 
FAQs – Ontario G1 test
Can I take my G1 test online?
Yes, you can take your G1 test online at some testing centers. The G1 exam is given online at some Drive Test centers that have enough facilities. So, you need to confirm your preferred location whether they give the G1 driving test online or not before you arrive for the online G1 test. You also can take the Ontario G1 test in a paper format at all Drive Test locations.
Try our free Ontario G1 practice test to get ready for your exam.
How much does the G1 Test cost?
The cost of the G1 driving test package is $158.25. This fee comprises the cost of the written test, Class G2 road test, and 5-year license. You must pay this fee at the time you apply for your G1 license. If you fail the test, you have to pay $15.75 each time you retake the test. 
Do I need to book the G1 test in advance? 
No, you don't need to book a knowledge test in advance. Once you have decided to get a G1 driving license, go ahead to your Drive Test center and take your G1 test. You should be at the testing center at least an hour before the closing time of that center. The G1 written knowledge test is prepared by the Ministry of Transportation, Ontario. 
What do I need to bring to the G1 test?

 
You must bring the following documents when you go to the G1 test:
Two original identity proofs because you will be checked for date of birth, signature, and immigration status.

Test fee as cash, debit, or credit card.

Lenses or glasses if you wear them. This is because you will be asked to take the vision exam right after you pass your G1 written test.
The G1 test is not typically hard if you have prepared well for the test. Once you have read the MTO handbook carefully and know the rules of the road and signs clearly, you may easily pass the test. Besides, practicing the G1 sample questions and understanding the driving scenarios also help you a lot. 
Is the G1 test free on my birthday?
The answer is no. You still have to pay the G1 test fee even when you take that test on your birthday. 
Are G1 and M1 the same?
No, the G1 license is different from the M1 license. While the G1 license is a novice driving license for G-class vehicles such as small trucks, vans, and cars, the M1 is a novice license for a beginner to ride motorcycles.
Does the G1 driving license expire?
Yes, a G1 driving license will expire after 12 months. Once your G1 license expires, you cannot renew or extend it because G1 is a novice license. However, you can obtain a G2 license if you pass the G1 exit road test before your G1 license expires. You have to pay $90 for your G2 license which is valid for five years. 
Does G1 count as driving experience? 
No, it does not count towards your driving license when you drive with a valid G1 license. At least, you must be a G2 level driver with a valid G2 license to have your driving experience count.