People who did not complete high school can take a GED (General Education Development) test. A GED test is a series of four different subject tests. Once obtained, a GED is considered to be equivalent to a High School Diploma and can open up new career opportunities. According to the Bureau of Labor Statistics, there were numerous good-paying jobs available to people with a GED in 2017, with some paying more than the national average of $37,690. But you may wonder what jobs can you get with a GED.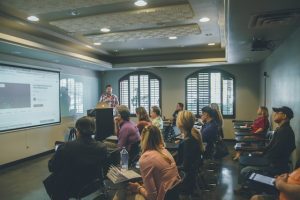 Real estate, fitness, and sales are among the careers available. Trades jobs, such as electrician, plumber, sheet metal worker, or carpenter, are also available to those with a GED, with many paying well above the national average. Individuals with a GED can also find well-paying jobs in the Healthcare Industry, such as Dental Hygienists, MRI technicians, and many others. A GED opens the gate to a plethora of career opportunities that are far too numerous to list here. We'll go into detail in this article.
Preparation and Service of Food
Individuals with a GED have many options in the food preparation and service industry. The following positions are available:
Baker

Waiter

Waitress 

Bartender 

Cook 

Food prep worker
Many of these jobs have no educational requirements, and employees learn in on-the-job training.
Administration of Office Support Services
With annual salaries ranging from $29,950 to $51,730, these positions provide a professional office environment for individuals who can read, write, and use a computer. Among the roles are:
Clerks

Receptionists

Bill collectors

Tellers or representatives

Personal secretaries

IT aides

Corporate assistants

Tellers
In these positions, you can expect to manage day-to-day responsibilities. This includes greeting customers, clients, or patients, answering phones, preparing budgets, running payroll, securing equipment and supplies, and organizing office space.
Careers in Community and Social Service
A GED holder can work as a community health worker or as a social/human service assistant. Postsecondary education is usually not required in these fields.
The educational requirements for substance abuse, behavioral disorder, and mental health counselors vary greatly, but in some cases, a high school degree or equivalent is necessary.
Arts & Designs
Artists can find work in general arts and crafts or in a specific field such as floral design. Annual earnings vary based on where you reside and what job you have. Talent and the availability of audiences for your work are also important considerations. Florists, for example, make an average of $29,880 per year, while craft and fine artists make an average of $49,960.
Sales
Jobs in sales for people with a GED include:
Cashier

Insurance sales agent

Retail sales worker
People with a GED can also apply for wholesale and manufacturing sales representative positions.
Read more >> Can You Go To College With A GED?
Grounds or Building Maintenance
Professionals in this field can expect to make between $29,760 and $37,540 per year. A GED will help you get a job in:
Building cleaner/janitor

Worker in grounds maintenance

Worker in pest control
Building and grounds cleaners ensure that buildings are safe, functional, clean, and sanitary. They also keep their surroundings looking nice and well-kept, which contains bug spraying and general lawn care.
Security Services
Individuals with a GED are eligible to apply for the following positions:
Officer of gaming surveillance and security

Private investigator

Bailiff/correctional officer
There may also be opportunities for GED holders to become police officers. The educational requirements differ depending on the branch of law enforcement for which the individual works.
Human Services and Health
According to the Bureau of Labor Statistics, employees in health and human services will have a bright future, with jobs growing faster than average due to the large aging population in need of support. Although some positions in these fields request many years of college, there are also attractive positions that only necessitate a high school diploma or the equivalent (GED).
Example:
The median annual salary for a community health worker is $38,370. (projected job growth of 18.1 percent)

The median annual salary for a dispensing optician is $36,250. (projected job growth of 15 percent)

The median annual salary for a hearing aid specialist is $54,860. (projected job growth of 19.5 percent)

Fitness trainers earn a median annual salary of $39,210. (projected job growth of 10.1 percent)

The median annual salary for an occupational health and safety technician is $49,960. (projected job growth of 10.1 percent)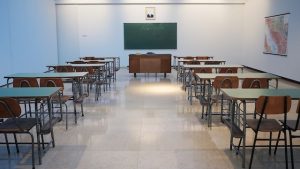 Building Services
Annual salaries for construction workers and contractors range from $37,520 to $97,860. Many roles in new construction or repair are available to you, including:
Day worker

Electrician

Licensed handyman

Glazier

The operator of the equipment, machine, or service vehicle

Ironworker

Woodworker

Insulation or another installer type

Masonry laborer

Carpenter

Worker in sheet metal
While this is a vast and ever-expanding field, you will typically work to construct or fix commercial structures or residential homes. You could also work on projects such as roads, bridges, and utility systems. You could begin as an apprentice or trainee and work your way up.
Farming, Fishing, and Forestry
Options for GED holders in these fields include:
Breeder of animals

The operator of agricultural machinery

Worker in fishing/hunting
Management Field
Management positions teach you important people skills. They also offer higher pay and more opportunities. GED holders in management earn an average annual salary of $59,230 to $73,060 in the United States.
You may start in entry-level positions, but with perseverance and determination, you can move ahead to management positions in industries such as food services.
Ranching

Real estate, whether commercial or residential

Lodging

Agriculture

Property administration
To be a successful manager in any field, you must have strong interpersonal skills. You will also benefit from being able to communicate, organize, plan strategically, and resolve issues.
Transportation Services
The average annual salary in this industry ranges from $36,660 to $64,150. Meet a wide range of people and travel across the country with transportation jobs that include:
Marine oiling

Handling of cargo

Driving a truck

Taxi driver

Work as a chauffeur

Sailing work

Driving a bus
Working in transportation entails transporting passengers to and from planes, trains, buses, and other modes of transportation. You could even transport cargo or goods. Tourism is also a part of this industry.
As you can see from the list above, a GED certificate can be extremely beneficial to you. Better employment opportunities and higher education, whatever your plans are, a GED will only help you. It is only the first step on your journey to success. You can later expand your knowledge to achieve even greater success. Even if you are unable to complete the lengthy high school journey, a GED will have the same value throughout your career, ensuring that you do not miss out on any opportunities.
It is inexpensive; the cost of taking the test is around $120 (including all four tests); this cost may vary by state. You can still take advantage of free or discounted GED programs offered by employers to their employees, as well as other helpful organizations that assist students throughout their preparation by covering costs and providing valuable assistance. If your state allows it, you can also take the GED online while sitting in your own room. This credential will provide numerous opportunities for you and serve as a stepping stone on your path to success.
On this website, we offer thousands of free GED practice test questions to help you thoroughly prepare for this exam!