If you want to work as a personal trainer, you've definitely heard about the two most well-known CPT credentials in the fitness and health sector. They are the ACE and NASM certifications. For nearly a decade, both of these organizations have been certifying trainers.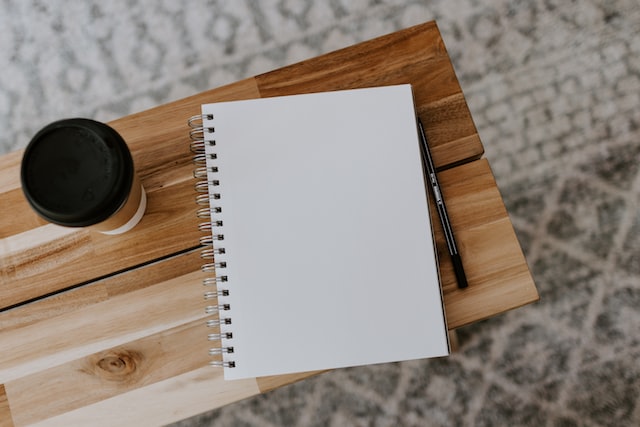 In this section, we'll go over the characteristics and benefits of these prominent certifications, ACE vs NASM, based on these criteria:
Exam Format, Location, and Difficulty

Pass Rate of ACE & NASM Exam

Program Cost

Industry Recognition of certification

Average Income of ACE or NASM Personal Trainers

CEU Requirements for ACE & NASM
Anyone interested in becoming a CPT may find it tough to choose between ACE and NASM. Take into account all of the facts we shall provide here. This will assist you in selecting the best certification for you.
Basic comparison between NASM vs. ACE
The NASM certification concentrates on corrective exercise education, whereas the ACE certification concentrates on the overall basics of health and fitness.

Both certificates are well-known and respected in the fitness sector. They also provide the candidate with special study materials and digital education help.

NASM certification is based on the OPT training paradigm, whereas ACE is based on the IFT training model. In terms of distinctions, NASM provides access to live workshops, but ACE does not.

When the rates for both certifications are compared, the NASM certification will cost you between $524 and $2199 if you choose the premium package. The cost of ACE certification ranges from $599 to $799.

Both certificates have slightly different passing rates. The NASM passing percentage is 64%, whereas the ACE passing rate is 65%.
ACE VS NASM CPT Exam Overview
What is ACE CPT Exam?
The American Council on Exercise, or ACE for short, was founded in 1985. It was established with the intention of being a respected and well-known fitness certification supplier. ACE provides a variety of health and fitness certifications. Among these are personal trainer certification, group fitness teacher, health coach, and medical exercise specialist.
ACE offers a few specialties in addition to fundamental fitness certifications. Functional training, fitness nutrition, behavior modification, weight management, senior fitness, youth fitness, sports performance, and orthopedic exercise are just a few of their fitness specialty programs.
What is NASM CPT?
In 1987, the National Academy of Sports Medicine (NASM) was founded. It was formed with the intention of being a global leader in offering evidence-based certifications to fitness professionals while also providing them with the tools and information needed to impact lives.
NASM, like ACE, offers a variety of health and fitness certificates, including personal trainer, wellness coach, and nutrition coach. Additionally, NASM provides a variety of specialties for fitness instructors who want to expand their knowledge and skills.
Stretching and flexibility, performance enhancement, home gym design, weight loss, behavior modification, virtual coaching, group personal training, juvenile exercise, and senior fitness are some of the specializations offered by NASM.
On this website, we offer thousands of free NASM practice test questions to help you thoroughly prepare for this exam!
Exam Format, Location, and Difficulty
Both ACE and NASM tests are known for being difficult. You must fully comprehend the course materials, which include topics such as biomechanics and human anatomy.
Which exam is easier?
The NASM test consists of 120 multiple-choice questions. One hundred of these go toward your final grade, while the other twenty are used for NASM research. The exam lasts two hours and requires a minimum score of 70% to pass.
The ACE exam is lengthier. The exam consists of 150 multiple-choice questions and lasts 3 hours, although, unlike NASM, it does not include essay questions.
Because neither exam is easy, it is critical to spend time studying the course materials. To pass, you must have a thorough understanding of the fundamental themes, such as basic anatomy and how injuries can impair program development.
Having said that, the ACE and NASM tests aren't that difficult if you've prepared well. The idea is to prioritize comprehending the principles above remembering data. Both tests have similar first-time pass rates.
PSIEXams, which operates exam centers across the United States and overseas, administers the NASM-CPT. ACE also has over 500 exam centers in the United States and Canada, so you should have no trouble locating a spot to take any exam.
Pass Rate of ACE & NASM Exam
Both ACE and NASM are known for having rather difficult tests that necessitate substantial study as well as expertise in difficult areas like anatomy, physiology, and biomechanics. While there are examinations in the business with substantially greater success rates (ISSA's pass rate is 89.9%), these certification bodies ensure you receive the knowledge required to become a stellar trainer.
The exam focus on education and the pass rate of NASM and ACE is as follows:
ACE: Program Design, Implementation, and Modification
NASM: Exercise technique and training instruction
NASM Exam Pass Rate: 64.3%
ACE Exam Pass Rate: 65%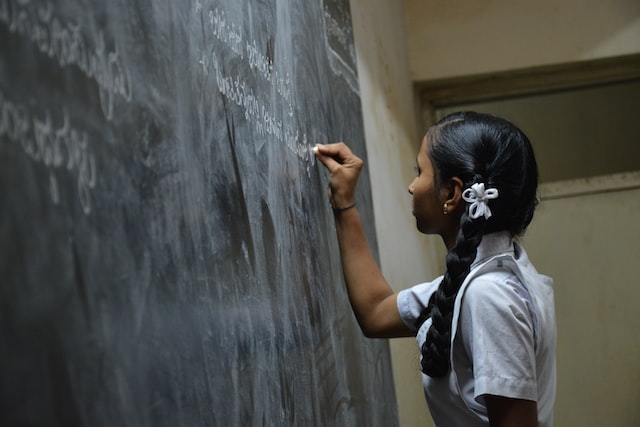 ACE vs NASM: Program Cost
In terms of price, ACE appears to be the less expensive of the two. Its most basic plan costs roughly $600. You will receive an ACE personal trainer handbook, a practice test, access to a digital edition of the ACE personal trainer textbook, and a digital copy of the ACE personal trainer study companion as part of this package. You will also be able to take the ACE personal trainer exam. If you pass, you will be awarded your certification.
The cost of a NASM personal trainer CPT begins at about $700. Access to a digital learning platform, handouts and resources, practice examinations and knowledge checks, an exercise demonstration library, bio-digital 3D models, and the NCCA-accredited exam are all included in this package. The complete course is available online.
ACE vs NASM: Industry Recognition
According to its website, NASM claims to have taught more than 1.3 million fitness professionals from 80 different nations across the world. In contrast, ACE claims to have taught approximately 45,000 fitness professionals.
Despite the fact that NASM appears to have trained more professionals than ACE, both organizations are generally respected and recognized in the field. As a result, whether you pursue a NASM CPT or an ACE, you should have no trouble finding work, as both appear to carry equal weight in the business.
Read more >> ACSM vs NASM: Which Is The Better Option For You?
Average Salary of ACE or NASM Personal Trainers
How much money can I expect to make as an ACE/NASM trainer?
While the ACE and NASM do not publish this data, we were able to derive it using self-reported data on credible websites like payscale.com. These earnings are the averages of 30+ distinct persons that possess the same certification and are now employed as fitness professionals.
Unsurprisingly, NASM and ACE have the highest average earnings for personal trainers.
NASM average income: $41,598
ACE average income: $41,546
CEU Requirements for ACE & NASM
Both ACE and NASM, as well as all other personal trainer certification bodies, require you to maintain your certification through ongoing education. The more CEU hours you need to complete during a certification period, the more time and money you'll need to invest.
Fortunately, both ACE and NASM have the same recertification procedures and fees.
NASM requires 20 hours of CEUs and a fee of $99 to recertify every two years.

ACE requires 20 CEUs and $129 to recertify every two years.
Which CPT is Better: ACE or NASM?
Following our ACE vs NASM comparison research, we can conclude that both certifications offer advantages and disadvantages depending on what you want to perform in the fitness business. Whether you choose ACE or NASM, you will feel well-prepared when the time comes to train your first real customer. Finally, it all boils down to the type of customers you intend to coach in the future. If you are working with someone who is recovering from an injury, we recommend NASM. If you're seeking a more affordable solution with equally legitimate certification credentials, ACE may be the ideal fit for you.